This post may contain affiliate links. As an Amazon Associate I earn from qualifying purchases.
* * *
What a year!
2014 was full of ups and downs for me. To be perfectly honest, I'm ready to bid adieu to this bipolar year — but I'll admit the amount of travel I did was a highlight.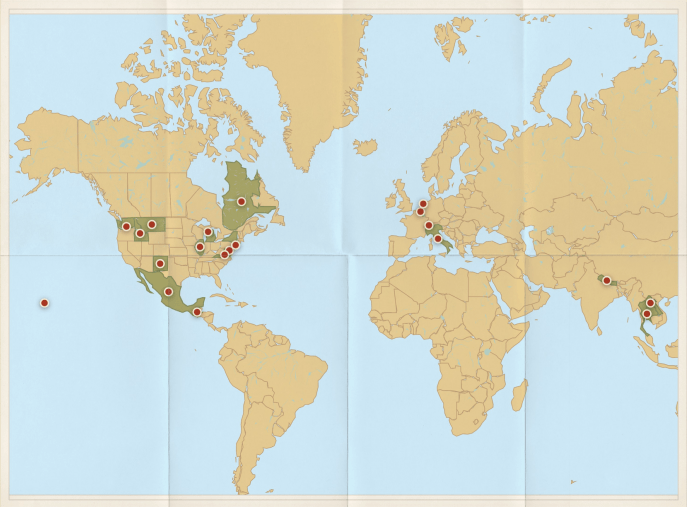 I have no intention of keeping up this pace of travel ever again. I had ~150 days on the road, spread across 11 countries. Some of those trips were opportunistic: at the beginning of the year, I had no idea that I'd be heading to Europe or Asia.
2014 Favorite Country Visited: Mexico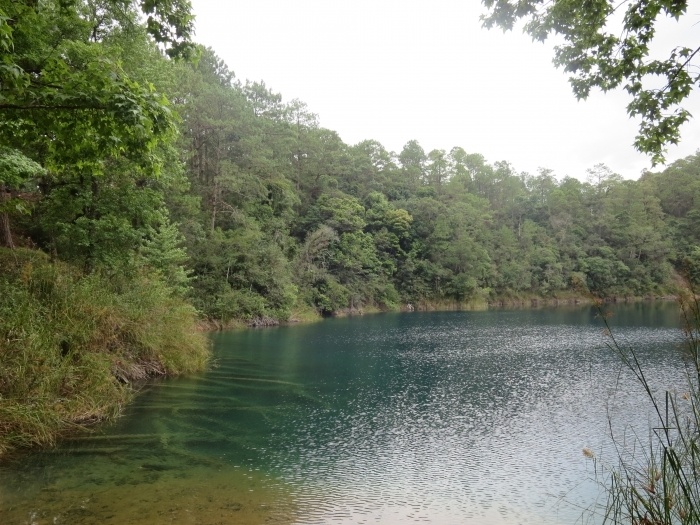 Choosing my favorite country of the year was a difficult decision. Part of me really wants to say Switzerland — it has so much to offer and is downright beautiful. But Mexico wins by a hair, perhaps because I spent more time there. I loved my week studying in San Cristobal de las Casas, the nature day trips outside of Comitan, and the adrenaline rush of the Riviera Maya. Mexico, I love you.
Least Favorite Country: Thailand
Someday, I expect to take back what I just said. This is not so a knock on Thailand, but rather that the other countries I visited were so great. I only saw a tiny piece of Thailand in Ao Nang, but it lost this time around. Read more about Thailand: I Found Paradise on Hong Island (opens in new window)
Favorite City Visited: Luang Prabang, Laos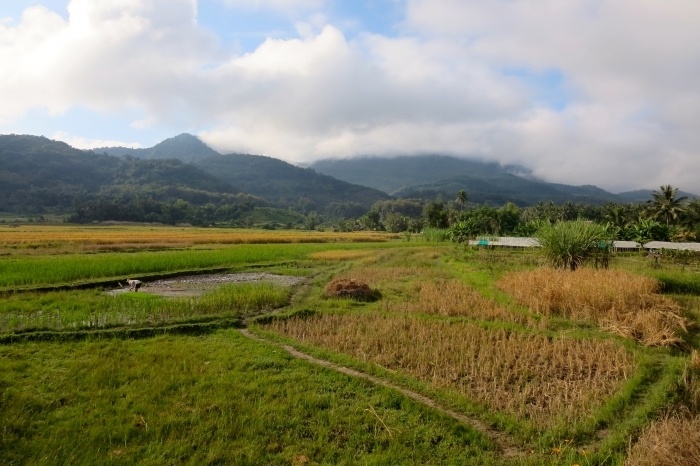 I went to some great cities in 2014, including Antigua, Quebec City, and Ghent. However, Luang Prabang offered a great balance of local flavor and comfortable amenities, things to do, and ease of getting around. I really wish it wasn't on the other side of the world because that makes it awfully difficult to visit. Read more: The Best of Laos: My Favorite Experiences (opens in new window)
Least Favorite City: Sorrento, Italy
Say what?! I thought I'd love Sorrento, but it just didn't wow me. There are crowds and high prices, plus a very touristic vibe. Frankly, sometimes I felt like I was on the Jersey Shore and not in Italy.
Best Experience: Semana Santa (Antigua, Guatemala)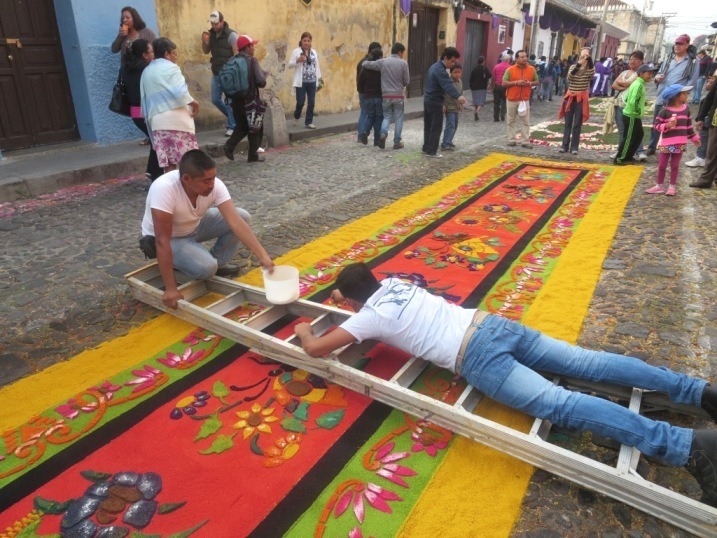 I had a lot of great experiences throughout 2014 but my absolute favorite was participating in Semana Santa, or Easter Week. Making the colorful carpets that decorate the city is painstaking work, but one that families and neighbors take great pride in. The processions and other events just make it even better.
Biggest Disappointment: Albuquerque Balloon Fest (New Mexico)
I'm sure the balloon fest is incredible, but bad weather cancelled the mass ascensions on multiple occasions during my visit. Better luck next year?
Best Tour: Caving (Semuc Champey, Guatemala)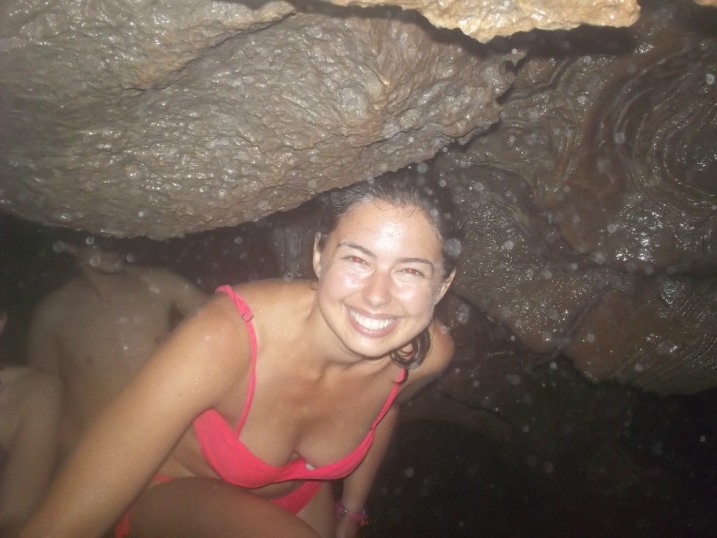 I'm one to get active during my travels, so it should come as no surprise that I loved snorkeling in Hawaii, mountain climbing in Switzerland, and canyoning in Nepal. But nothing beat out the adventure of caving in Semuc Champey. The combination of swimming, crawling, climbing, and good friends made this a tour to remember.
Worst Tour: Vang Vieng Challenge (Laos)
I desperately wanted to love this tour, but it's one of only a handful in my lifetime that I wanted to turn around during. You win some, you lose some.
Best Hotel: Hotel de Glace (Quebec, Canada)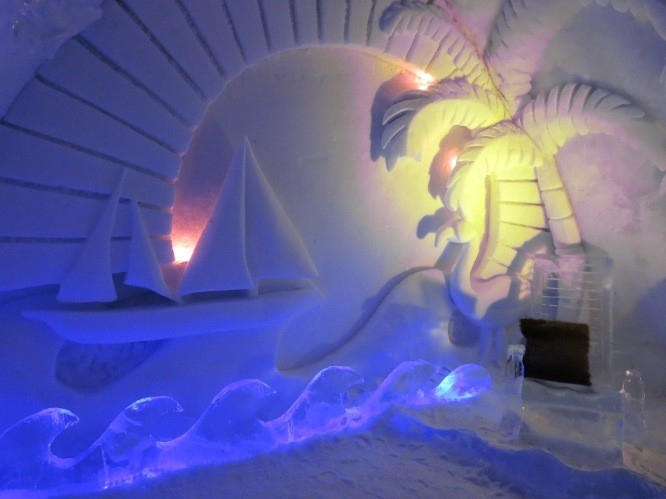 I stayed at a handful of really great hotels in 2014. But my absolute favorite was Hotel de Glace. Spending a night at the ice hotel had been on my bucket list for almost a decade and it lived up to my expectations. The entire hotel is beautifully made and there was a lot to do for a memorable stay.
Worst Hotel: Casa de Backpackers (Rio Dulce, Guatemala)
As the saying goes, you get what you pay for. $3.75 bought me a really crappy dorm bed, the dirtiest bathroom I've ever seen, no wi-fi or power outlets, and music blaring all night long.
Best Meal: Mary & Tito's (Albuquerque, New Mexico)
[instagram url=https://instagram.com/p/t-1R00gawc/]
This was a year full of good eats: French Canadian cuisine, pad thai, loco moco, and Swiss Fondue. But if I really have to choose a single best meal, it was the carne adovada from Mary & Tito's. Or maybe their chile relleno. Or refried beans. Like all New Mexican cuisine, top it with red, green, or Christmas chile. You can't go wrong.
Worst Meal: Dal Baht (Nepal)
I enjoyed the first few dal baht meals I ate, but by the sixth or seventh serving, I was craving more than rice and bland lentils.
Best Flight: Thai Airways from Bangkok to Vientiane
The miracle of making my connection in Bangkok wins the honor of best flight! After being delayed in Kathmandu, I arrived in Bangkok 3 minutes after my connection's scheduled departure. Assuming I'd be stuck in Bangkok for the night, I was amazed Thai Airways held the plane and escorted me to the gate so I could make it.
Worst Flight: US Airways to Montreal
After two cancelled flights and then a delay, I had a huge travel headache and missed out on 16 hours of my planned time in Montreal. The upside? I had plenty of time to binge watch House of Cards while waiting for my flight.
Biggest Surprise: Detroit, Michigan
I planned time in Detroit solely to visit my sister. I never expected to actually like Detroit. Who knew that it's actually a vibrant city with fun dining, great breweries, and neighborhoods with personality. There are parts of town I'd stay away from, but overall, I liked Detroit and hope to return.
Best Unplanned Adventure: Kapoho Tidepools, Hawaii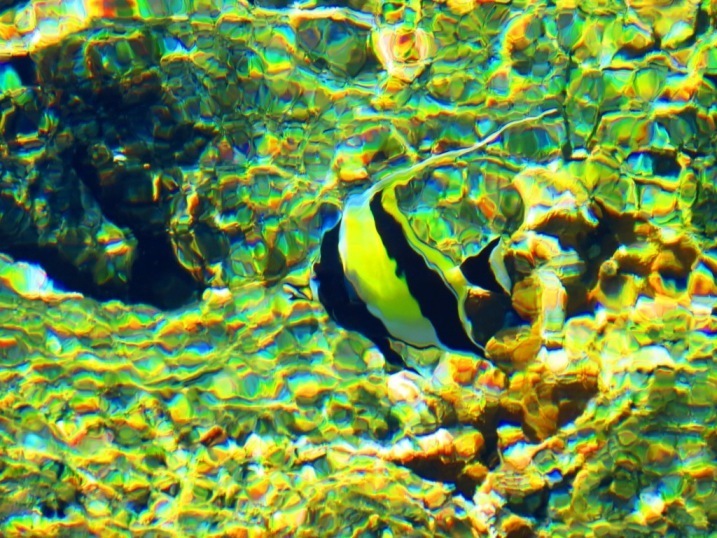 The majority of my trip to Hawaii was remarkably peaceful. I accidentally forgot to pack my laptop, so I disconnected for a week. But the beauty and quiet of Kapoho Tidepools on the Big Island took it even one step further. What I'd give to sit in that warm sun right now, reading and getting distracted by tropical fish.
Biggest Realization of the Year: There is such a thing as too much travel.
I always wanted to travel a lot and this year provided that opportunity. I was away from home frequently and at times it wore me down. For me, there's a sweet spot in travel frequency and duration and I outdid it.
Travel is wonderful, but it can also be disruptive. I still love travel and I still expect to explore the world, but I also want to have that sense of home. I need both in my life, and I think 2015 will be the best year yet.
* * *
Share your favorite memories in the comments below!
What was your travel year like? Tell me about the best and worst.