This post may contain affiliate links. As an Amazon Associate I earn from qualifying purchases.
* * *
"Isn't Cancun just a bunch of resorts?"
"There's nothing to do there except go to the beach!"
"That's not real Mexico."
I'll confess: the first time I went to the Riviera Maya, I was simply in search of a tropical vacation and an excuse to use my passport. My sister and I found it, but we also discovered that the area has more to offer than just sun and sand.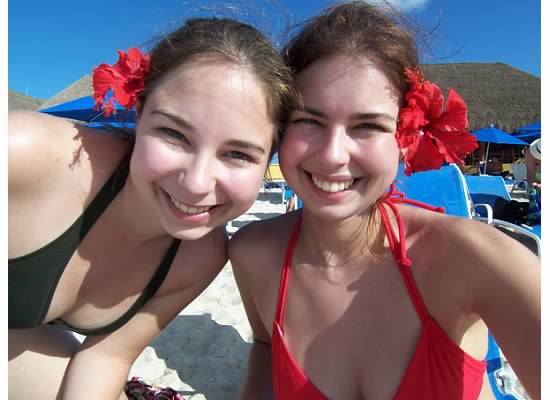 For every piña colada we consumed, we balanced it with exploration: snorkeling, scuba diving, Mayan ruins, and beautiful sunsets. In fact, we had more to do than we had time for and thus returned the next winter. That time, we made a conscious effort to explore areas that other tourists never discover. Just a short drive can take you from developed beaches to gorgeous, rocky coastlines.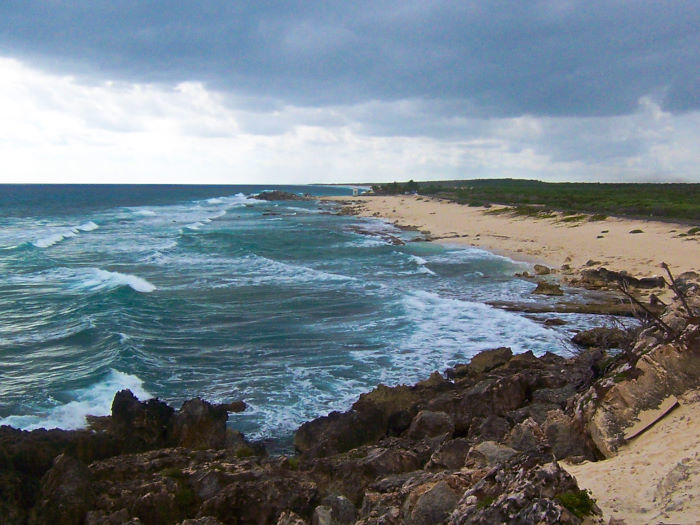 And that's the main reason I love Cancun: the area really has it all. In fact, it has so much to offer that I've now visited four times and it's one of my favorite repeat destinations. If you're looking for a tropical getaway but don't want to confine yourself to a lounge chair, go to the Riviera Maya. Fly into Cancun, rent a car, and start exploring. I promise you won't be bored.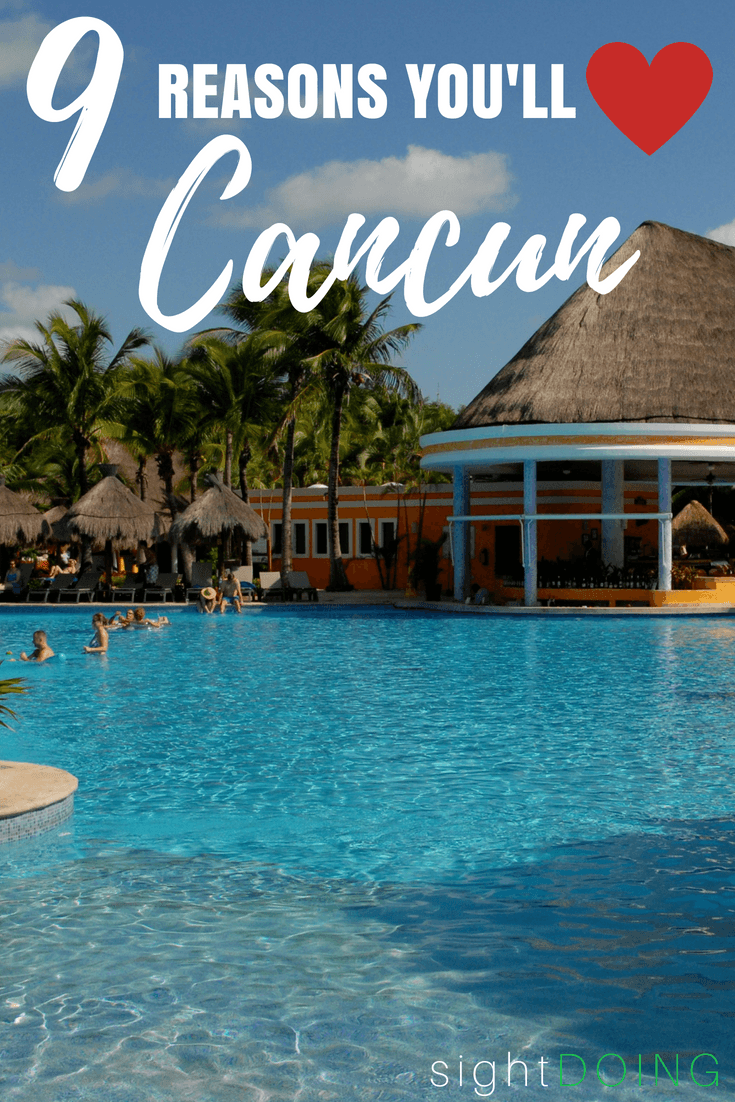 Get Extreme!
I don't know of anywhere in the world that has more adventure parks than Cancun. You'll find more than a dozen places advertising activities like ziplining, rapelling, kayaking, ATV riding, or flying over the water with a jetpack. Adrenaline levels vary, and this year I spent a day at Xenotes park, with one activity after another. It was so extreme that I chickened out of the first cliff jump (though I got up my courage for the second one!).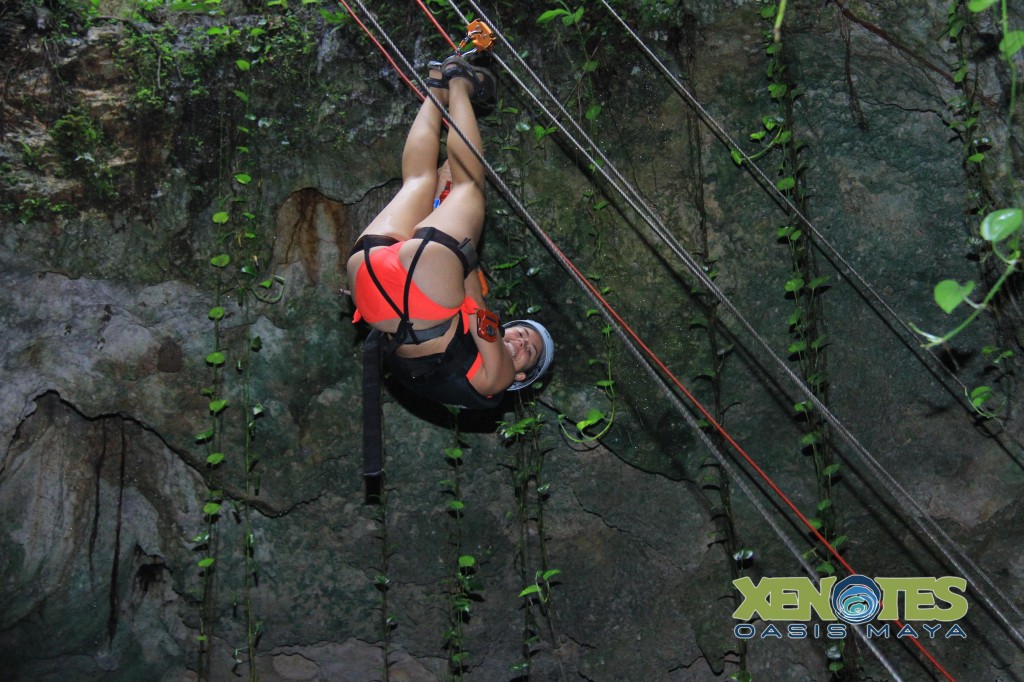 Although my day with Xenotes was fun, if you have limited time, my top choice is actually the Xplor park. It's an adrenaline filled day, but with a bit more variety and less time in the car since everything's based in one compact location. Better yet? I just found out they're now offering night tours, something brand new since my 2010 visit!
>>>>> Related Post: Understanding Mexican Culture Through Xcaret México Espectacular
Go Underwater
The reefs outside of Cancun can be a great place for snorkeling and scuba diving, and I've sampled a number of them. In Puerto Morelos, you'll find local fishermen willing to take you just off-shore to shallow reefs with lots of coral. In Akumal, there are sea turtles that will zoom right by you. And on Isla Mujeres, the visibility is great for colorful fish. Of course, there's always the Cancun Underwater Museum if you're looking for something really unique!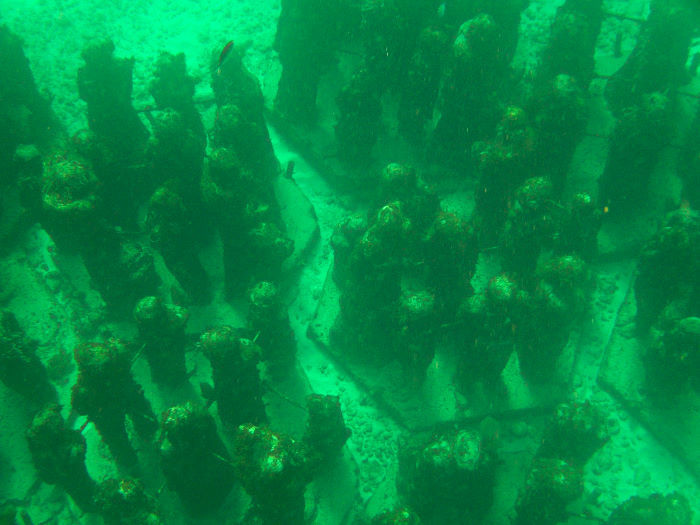 Get Close to Nature
Even beyond snorkeling, there are plenty of opportunities to enjoy a natural setting in Cancun. My absolute favorite option is exploring the caves and underground rivers known as cenotes, many of which are open to swimmers. I've yet to see the whale sharks that live in the area during summer months and I haven't been to the bird sanctuary on Isla Contoy, but those are both easy day trips from Cancun as well. Tack on a day to the Sian Ka'an biosphere, and nature lovers can get a well-rounded vacation.
Learn Mayan History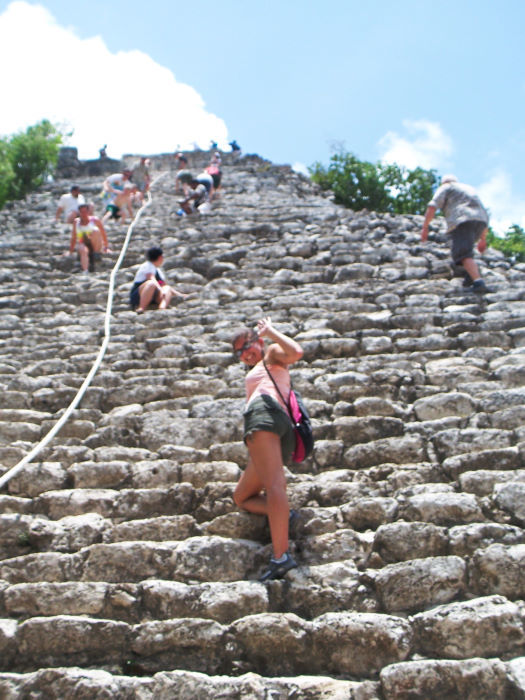 There are dozens of small Mayan ruins in the Cancun area, but the three best known are Chichen Itza, Tulum, and Coba, all unique in their own ways. I'd personally recommend Coba, simply because there are fewer visitors, it's in a cool jungle setting, and you can still climb to the top of the pyramids. Do yourself a favor and rent a car to drive there on your own schedule: you can always hire a guide there, but that lets you explore and learn at your own pace.
Eat, Eat, and Eat Some More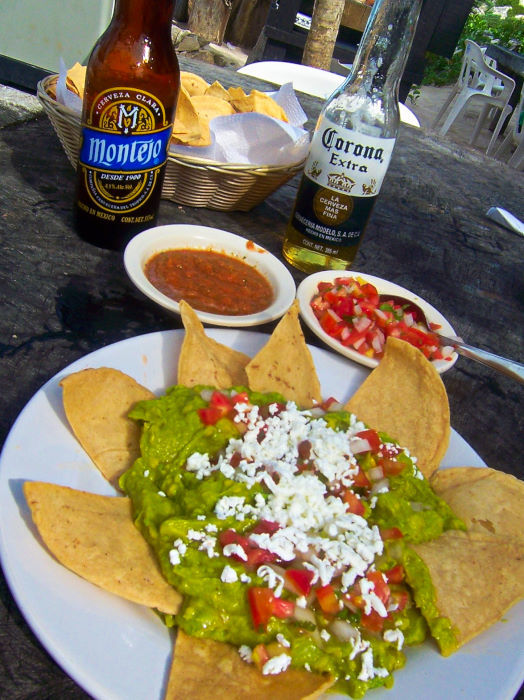 If you still think that Chipotle and Taco Bell are good examples of Mexican food, you need to expand your horizons.
For breakfast, start with juices made from cactus, and super fresh fruits and vegetables at Natura. At lunch, order a taco al pastor or de loganiza from Tacos Rigo (unless you're adventurous enough to try the beef eyeballs). And for dinner? Head to Labná for Mayan and Yucatean specialties…and beware the fiery green sauce. If you're still hungry, the ceviche and guacamole at Minino's on Isla Mujeres can't be beat.
Check Out the "Real" Cancun
To all travelers who think Cancun is just an inauthentic tourist hotspot, I'll remind you that thousands of Mexicans still call Cancun home and lead interesting lives.
It's not hard to leave the hotel strip — by public bus, no less — and head into the city. Mercado 23 is the place to go if you're looking for a butcher, religious icon, or fresh produce and it's near an incredible torta (sandwich) shop called Ya Estas. I spent an afternoon wandering through primarily residential areas on this trip and can vouch that there's more to Cancun than resorts.
>>>>> Related Post: How to Avoid Tourist Traps
Party All Night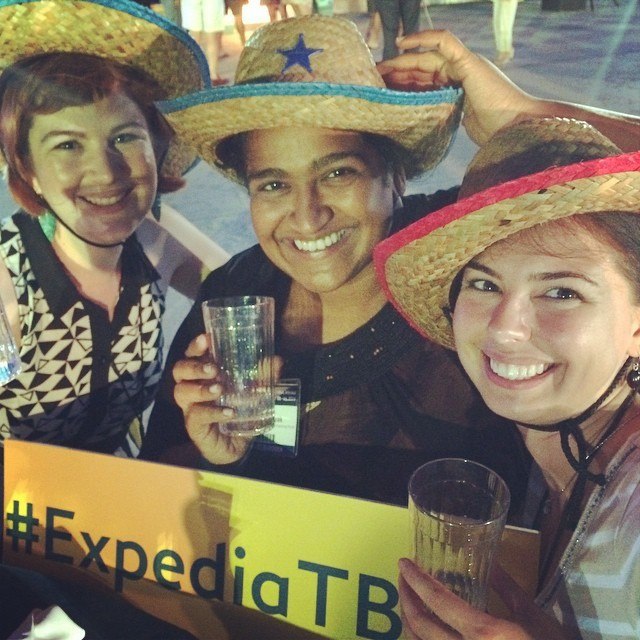 Yes, Cancun is like Vegas, but I have no idea why that's a bad thing. Millions of people visit Vegas every year for the nightlife, and Cancun is a really great alternative. Cover charges and open bars can be relatively affordable, the music and dance can be one heck of a party, and you'll find a different theme party every night of the week if you head to the right bar or club. If you're like me and looking for something more low-key, grab a drink in a hollowed out pineapple at the Surfin' Burrito or sample tequila and mezcal on your own…just don't forget to invite me!
Pamper Yourself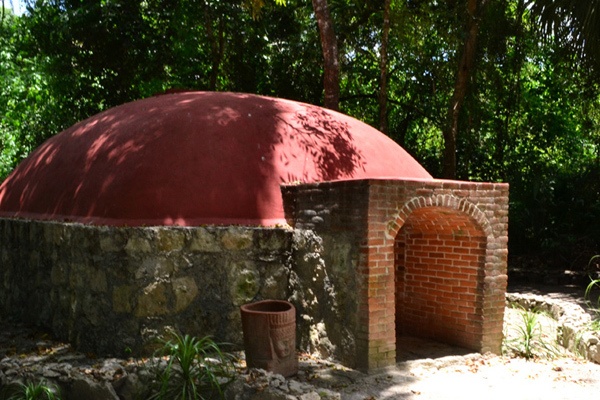 After busy days and long nights, it's okay to act like you're on vacation. I finally tried out a temazcal, a type of pre-Hispanic sweat lodge thought to purify the body after physical exertion. The twenty minutes or so I was inside were admittedly uncomfortable and tough to get through, but amazingly, I felt incredible afterwards. If you're looking for something a little more mainline, I can also recommend the spa treatments at Isla Mujeres Palace and The Beloved (especially the Agua Viva circuit).
Enjoy Your Swim
Ironically, the beach is only a minor reason I love the Cancun area, but that doesn't mean you should skip it entirely. By all means, take advantage of the oceanfront! My favorite beach is a day-trip away, at Playa Norte on Isla Mujeres. The water is shallow, warm, clear, turquoise, and fronted with soft, white sand. You can rent lounge chairs and umbrellas, often free with the purchase of a few drinks, and alternate between swimming, relaxing, or renting kayaks and paddleboards.
This is the life.
* * *
Part of this year's trip to Cancun and Isla Mujeres was made possible by the Cancun Convention & Visitors Bureau, Experiencias Xcaret, and Palace Resorts, but my love for the region began nearly six years ago and all opinions remain my own.