This post may contain affiliate links. As an Amazon Associate I earn from qualifying purchases.
* * *
Snow is underrated. While everyone else is racing to warm and tropical destinations on their winter getaways, I layer up my long underwear, hide some hand warmers inside my mittens, and embrace the cold.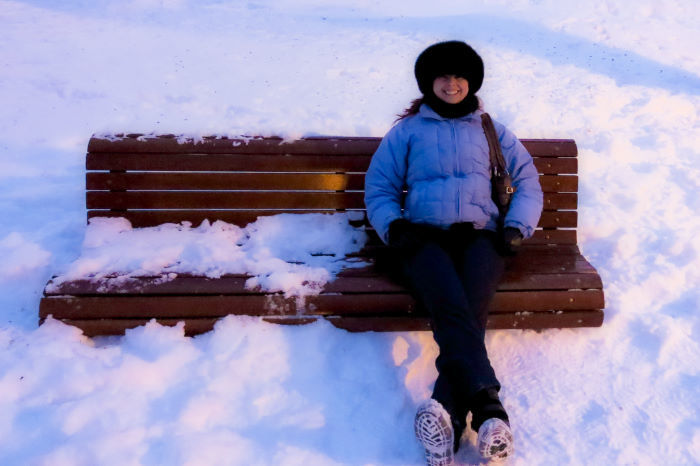 Vieux Quebec ("Old Quebec") oozes charm all year-round, but a layer of snow transforms it into something magical. The cobblestone streets lead you past quaint boutiques and restaurants with roaring fireplaces. Vendors sell maple candy made in the snow and horsedrawn carriages head past ice sculptures. Quebec City in winter looks exactly like a fairytale scene.
It's the ambiance that makes Quebec City special, something that I haven't felt anywhere else in the world. Yet I'm not the one who would ever recommend traveling somewhere just for the feel; no, I'm the type of person who needs to stay busy, be active. The fairyland status is just icing on the cake.
At first, my husband and I were enticed to visit Quebec City for the Winter Carnival — supposedly the biggest in the world. We made it on closing day, only to find out we were an entire generation too old for most of the activities. Without children in tow, we decided to make our own fun outside of the festival grounds, something you can do all winter long. It didn't take long to find other ways to play in the snow.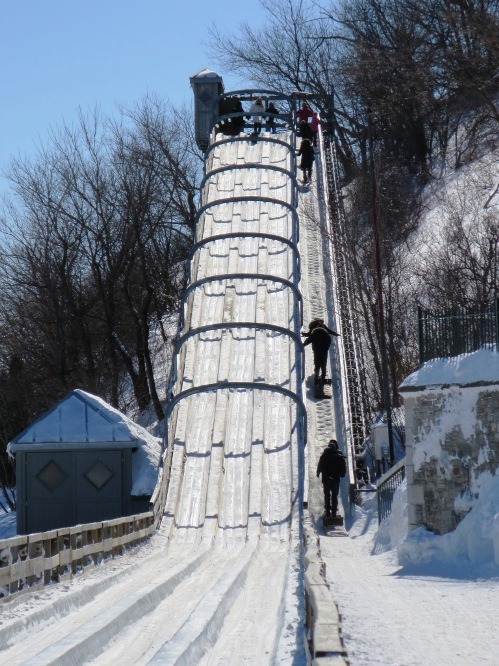 Just like when we were kids, we played in the snow all day before heading inside to warm up. We borrowed snowshoes at the ice hotel, spent an afternoon snow tubing, and threw snowballs at each other when no one was looking. With our hearts pumping from physical activity and adrenaline pumping from the excitement, we stayed plenty warm.
Even as we headed outside of town, the area retained its fairyland ambiance. Surrounded by pine trees and softly falling snow, it felt like we were in another world as we cross-country skied for the first time.
If the beautiful ambiance and winter sports aren't enough to convince you to go to Quebec City this winter, head into any of the city's wonderful restaurants. Traditional Québécois cuisine is hearty and delicious and we ate plenty of it: tourtière or meat pie, rich french onion soup, rabbit rilletes, and maple pie. Each dish was better than the last and it was always a good excuse to head inside and warm up.
We had such a good time, we're already thinking about another winter trip to Quebec. There's a lot we didn't have time to do and I'd love another chance to stroll the beautiful fairyland of Vieux Quebec.
If you go…
Don't overlook the joys of a winter trip to Quebec City!
As you may know, Quebec City is French Canadian and the city has a very European flavor, despite being in North America. This distinct culture makes it feel like you've gotten far away from home without the long (or expensive) flight to get there. While everyone speaks English, make the effort to learn a little French: it'll go a long way.
Pick a hotel in the heart of the Old City; I prefer the lower town for its location near lots of great restaurants and easy access to the Musée de la Civilisation if you want a change of pace from outdoor fun. It's worth the extra money to stay in the heart of things instead of commuting in from farther afield.
Pack your winter spirit and sense of adventure and also read my tips on what clothing to pack for winter trips. It's a lot of fun to play in the snow but only if you're dressed appropriately!
Do you take advantage of cold weather destinations for winter travel or do you escape to the tropics? Would you ever consider switching it up?
More Winter Travel Stories