This post may contain affiliate links. As an Amazon Associate I earn from qualifying purchases.
* * *
I first published this post in 2014 when I had a winter full of chilly travel: Iceland, Spokane, and Quebec. It was fabulous and I didn't let the cold bother me — so I added more cold destinations to my list in 2019 and tweaked my recommendations a bit. Here's how to dress for cold weather so you can actually enjoy the winter instead of being intimidated by it.
Being prepared for the weather makes a world of difference. I'm one of those people who is perpetually cold, so my first winter trips meant a huge suitcase full of bulky clothing and days walking around with so many layers I looked like a sumo wrestler. My husband should take all the credit for improving my layering techniques: now I pack carry-on only for winter adventures.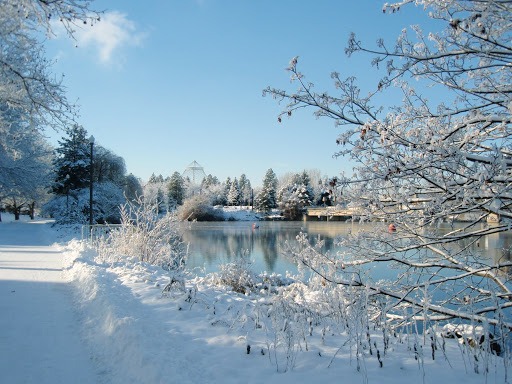 No Matter Where You're Going: Dry Feet = Happy You
Keeping your feet dry is the simplest way to stay warm and comfortable. As soon as the toes get wet, your whole body temperature lowers and it can be hard to warm up.
Look for a pair of waterproof boots; this is worth way more than whatever insulation is built into the boots since you can always layer up a few pairs of socks if you need to.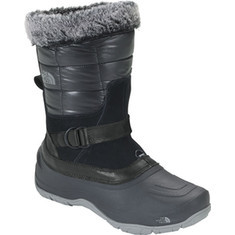 Even if you're not planning any outdoor activities, there's no way to avoid walking from your hotel to the museum to the restaurant. Winter sidewalks and roads are wet and slushy and a recipe for disaster. Everyone needs a good pair of boots!
If investing in proper footwear isn't an option, at the very least, avoid cotton socks. Once they're wet, it takes hours to dry out. I love Smartwool socks: they keep my feet nice and toasty, wick sweat if necessary, and aren't itchy in the slightest.
Pro Tip: City sidewalks can be slick because snow melts during the day and freezes as black ice at night. Use Yaktrax for extra traction (and then slip them off when you head indoors).
Learn to Love Layers
Everyone in Iceland jokes "if you don't like the weather, wait five minutes." Wearing layers allows you to adapt quickly to changing environments and instantly go from indoor to outdoor activities. Additionally, layers (and dual-purpose items in general) make packing lightly more feasible.
Whether stripping down or bundling up, a three-layer approach works perfectly for even the coldest situations:
Wicking
Insulating
Protecting
How to Dress in Layers: Wicking
As you may have guessed, the biggest secret to staying warm in the winter is staying dry. The wicking layer is meant to keep you from sweating so your clothes don't make you wet, clammy, and cold.
So, the layer closest to your skin should focus on wicking. Wear something that dries quickly, like merino wool, silk, or synthetic fabrics. Snug fits are best for super cold conditions (they trap body heat in) and looser fits are best for milder temperature and/or when you expect to be physically active.
Many travelers already have clothing that works perfect for wicking base layers. Do you have clothing that you wear tailgating at football games? Synthetic tights you wear while running? Pack it. And if you don't, one of the reasons I like Under Armour Coldgear so much is because it will work for travel and a dozen other real-life scenarios so you get more bang for your buck.
Pro Tip: If you expect extreme winter conditions — cold, wet, and windy — look for base layers that are marketed to sportsmen. Cabela's ECWCS Polarweight line, for example, is meant for hunters and ice fishers that are outside all day so it works like a charm.
How to Dress in Layers: Insulating
No surprise here, the insulating layer is meant to trap heat in. Almost everyone already owns clothing that works perfectly for this: fleece sweatshirts, down vests, or wool sweaters.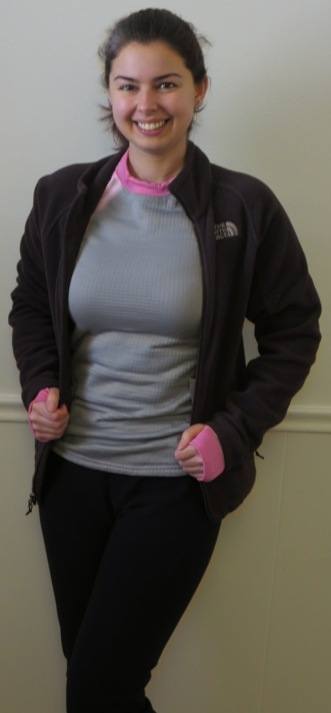 This is the most fun layer to shop for because it's the layer of clothing most visible. This is where you can make a fashion statement: more and more winter clothing is actually cute and functional! Go ahead, splurge on a cashmere sweater for soft luxury and ultralight warmth. It packs beautifully, making it a great choice for winter travelers.
For active sightDOING: stick to the basics. North Face fleece washes well and lasts forever and Under Armour has fleece hoodies in cute colors and styles for daily wear.
The Final Layer: Protecting
Lastly, you'll need a protective layer, which is a fancy way of saying you should have decent outerwear that protects you from rain, snow, and wind.
Although I'm envious of 66° North and Canada Goose jackets, there's no way I can justify paying $500+ for something I only need two days a year. Look for deals in semi-annual sales (usually right after Christmas and in the summer) or specials at outlet malls so you can get quality gear at a fraction of the price.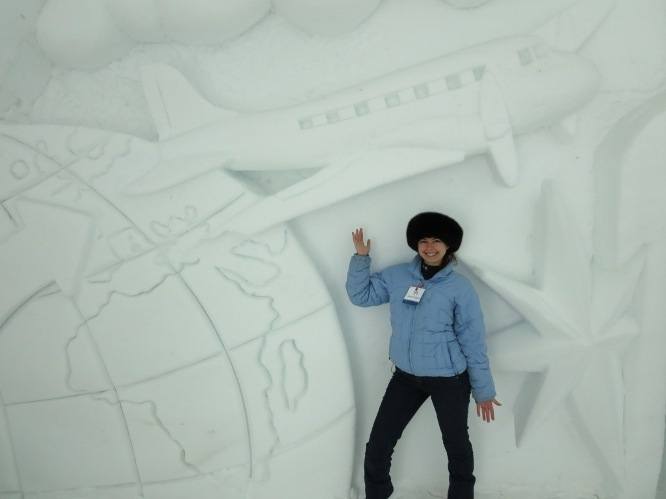 I don't need to layer up like this most of the time where I live, but it makes a huge difference on chilly mornings at home and lets me see so much more of the world. Winter travel is a great opportunity to avoid crowds, see the world through a different viewpoint, and play in the snow…so start packing and dress smartly!
* * *
What other tips have you learned for dressing warmly on winter vacations?
* * *
Some of the featured products in this post include affiliate links. Rest assured: I actually own, use, and genuinely recommend these products, as proven by the pictures of me in my (long) underwear and the fact that I didn't get frostbite on any of my winter getaways.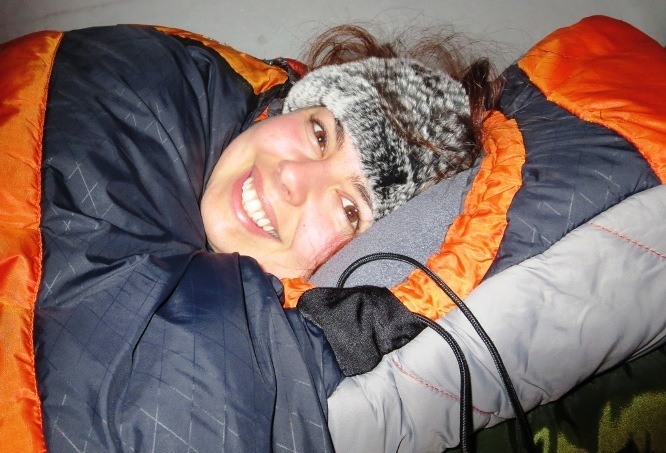 More Inspiration for Winter Travel