This post may contain affiliate links. As an Amazon Associate I earn from qualifying purchases.
* * *
Kenya was the most expensive trip I've ever taken. Even though it was worth every penny, I'm still crying a little over the final tally. I didn't expect the cost of traveling to Kenya to be so high given how much shopping around I did on each component — but things added up every step of the way.
Altogether my Kenya safari cost $3800. I'm going to break that all down for you; no money taboos here and no travel blogger secrets. My trip wasn't comped, sponsored, or paid for (and I didn't get any special treatment). Nope, I was just a normal traveler paying publicly available prices…exactly the same as you or anyone else.
Maybe after reading this you'll decide that's a budget you're comfortable with. Maybe you'll upgrade. Or maybe you'll find ways to cut your safari price even further. That's up to you.
The Big Picture
My trip was two weeks long, but only 5 days/4 nights officially on safari (the rest was a mix of beach, city, and a retreat in Naivasha which was still very wildlife-oriented).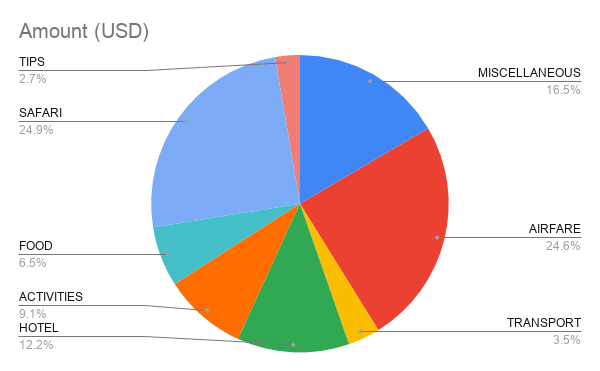 Normally I wouldn't break the safari out as a separate line item (or slice of a pie, to be more specific). But I purchased those five days as a package, like almost all travelers do. For a few days, my expenses for transportation, park fees, game drives, food, and lodging were all bundled into one price. I could guess what each component cost separately, but since I don't have precise numbers, I chose to keep it as one lump sum for the purposes of this article.
Everything else is based off actual costs related to Kenya.
And if you're a super nerd like me, you can check out each individual expense in my budget spreadsheet. That officially makes this the dorkiest article I've ever written, right?
My Solidly Mid-Range Kenyan Safari
Clocking in at nearly a quarter of my total costs, my 5-day safari was the most expensive category I spent in ($945).
What that bought me: My share of the costs for a private vehicle and driver for 5 days (split 3 ways), entry to 4 parks from Diani Beach, 2 game drives per park (dusk and dawn), 4 nights lodging (2 double occupancy/2 triple occupancy), and 12 meals (but not drinks).
When I started planning this trip, I was really honest with myself and knew I didn't want to camp or travel in a group vehicle. Both those things jacked up the price…no surprise there.
Since we knew a private car would raise our costs, we opted to travel in a safari van with pop-up roof instead of a Jeep; in my opinion, the "downgrade" was totally fine. There were a few short sections where a Jeep would've allowed us to travel more quickly, but our van handled the roads just fine and we had 360-degree views from the pop-up roof.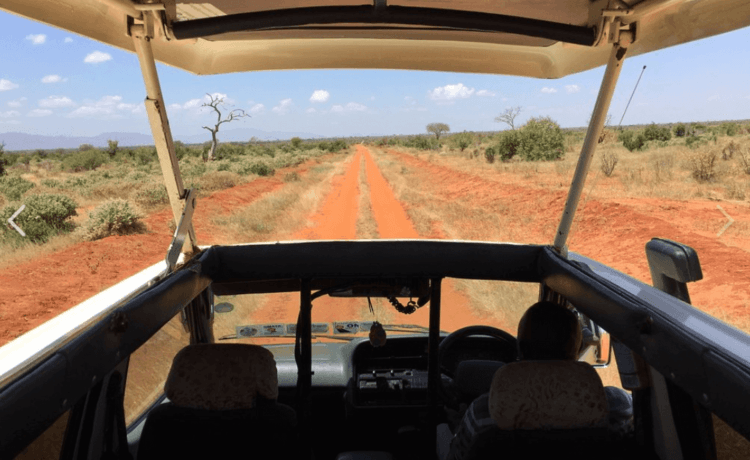 On our safari, we also had two nights at basic lodges to cut costs a little further. Our Tsavo East hotel, despite being cheap, was still a great choice. At Tsavo West, we were definitely barebones, but for one night, that didn't significantly impact my trip.
Keep in mind we split our driver costs 3 ways, so if you're traveling as a couple, you'll need to budget an extra $50 per person, per day (give or take). Of course, if you're traveling with 4 or more people, your cost will go down.
Airfare: Nearly a Quarter of my Kenya Budget
I was quite pleased with what I paid to get to Kenya: $590 from New York City to Nairobi, round-trip including taxes. I found this sale through an alert from The Flight Deal, although it was hardly out of the ordinary — for months (and still ongoing), I saw sales from numerous U.S. cities for $550-650. The flights I picked happened to be dates, airlines, and routings that worked best for me.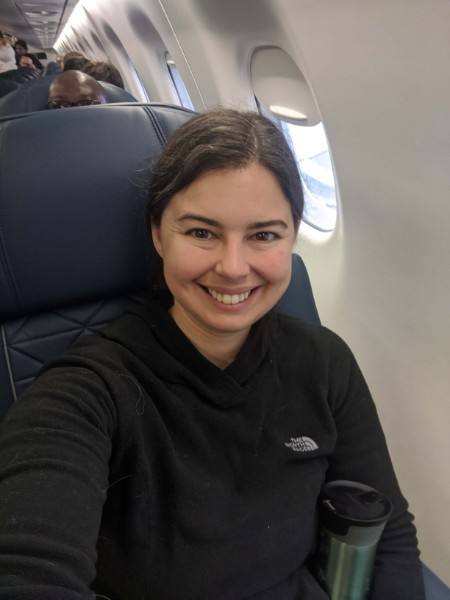 Also included in the airfare budget were my "positioning flights" from Buffalo to JFK and back; these were slightly pricier than normal since my outbound was over Thanksgiving weekend.
Lastly, this category includes my short flight from Nairobi Wilson airport to Ukanda Airstrip/Diani Beach. We flew with East African Airways and my mom flew separately a few days later with Safari Link. Both airlines were fine.
Hotels: The Sky's the Limit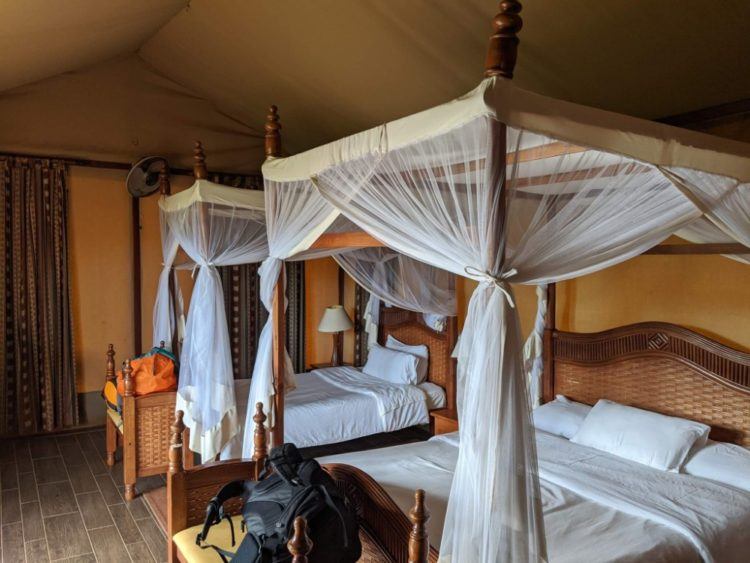 Once you exclude my safari nights, I had a total of 9 hotel nights in Kenya: 2 in Nairobi at the beginning of my trip, 4 in Diani Beach, 2 in Naivasha, and 1 in Nairobi before flying home.
Kenyan hotels range from dirt cheap to high-end luxury spots. We loved Flamboyant Hotel in Diani Beach ($91/night) and Sopa Resort in Naivasha ($220, including three meals per day) and I recommend them entirely. In Nairobi, we stayed at the Ibis Westlands ($56), which was precisely what I expected: a room the size of a shoebox with basic amenities in a good location. It was nothing to write home about, but I got such a great deal on Trip.com that it's hard to complain.
The first eight nights were standard double occupancy and a good approximation of the average traveler's costs. The last night in Nairobi was free for me (I stayed at a friend's house). You'll likely want to add an extra $25-100pp to your final budget to get an apples-to-apples look.
Activities, Experiences, and sightDOING
Honestly, this category usually ends up being a much higher proportion of my overall costs, but it was pretty light in Kenya.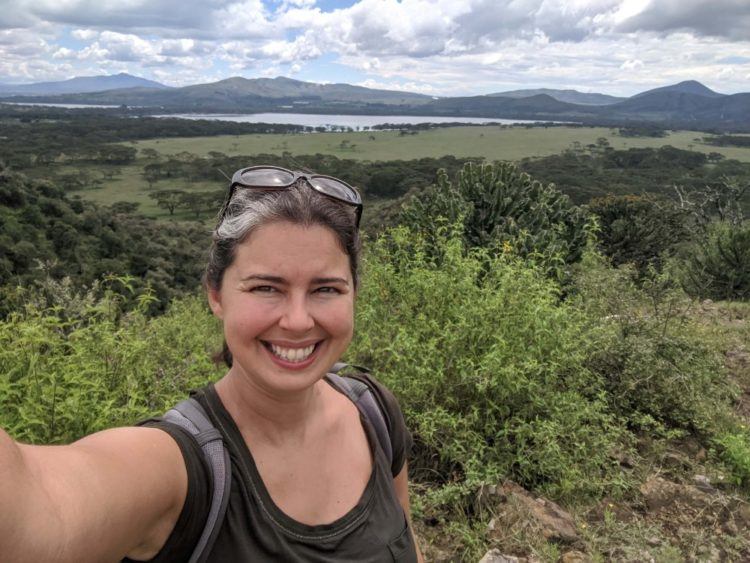 Some of the extras I paid for (that weren't included on my safari) were a day trip to the Rift Valley for hiking, a day scuba diving, an after-dark game drive, entry to a few other parks in the Naivasha area, and a bike rental. I had intentions of spending more, but my sister was injured early on the trip and we were forced to take it easy instead of constantly adventuring.
Overall, these activities clocked in at about $350.
Restaurants (plus snacks and drinks!)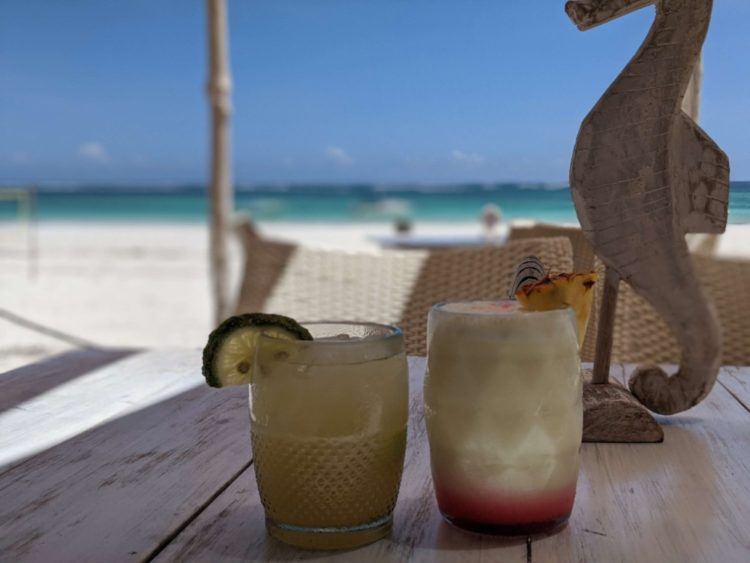 I spent a lot more in this category than I ordinarily do, and that was because Kenya didn't lend itself well to walking into town to grab a cheap meal. I felt like a captive audience, forced to pay higher restaurant prices.
We also splurged a few times, once for a high-end meal (this trip was how my mom, sister, and I celebrated Christmas together) and once to eat dinner inside a coral cave. How could you pass something like that up?
I also have several line items, albeit each one quite small, for drinks while on safari. Our meals were included in our total package, but drinks were not. I bought "sundowner" beers a few times (aka happy hour) and ordered something to drink at every lunch and dinner (sometimes just water, sometimes South African wine).
Taxis, Transfers, and Matatus
Ubers are cheap in Kenya, but outside of Nairobi, cars are few and far between. We got lucky a few times in Diani Beach, but often had to call for tuk-tuks or taxis (hint: get a recommended driver from your hotel; it can be unsafe to hail one off the street).
My highest expense for ground transport was hiring a driver for the day in Naivasha to take me far out of town to Crater Lake for hiking. I did a poor job negotiating on that and definitely overpaid (oops!) but I have a friend for life now. (Seriously, we still WhatsApp each other).
My biggest bargain was a ride from Naivasha to Nairobi in a matatu, their version of public transportation. It wasn't comfortable, but $3.50 for a 2 hour and 45 minute ride was a great price and a quick peek at real life in Kenya.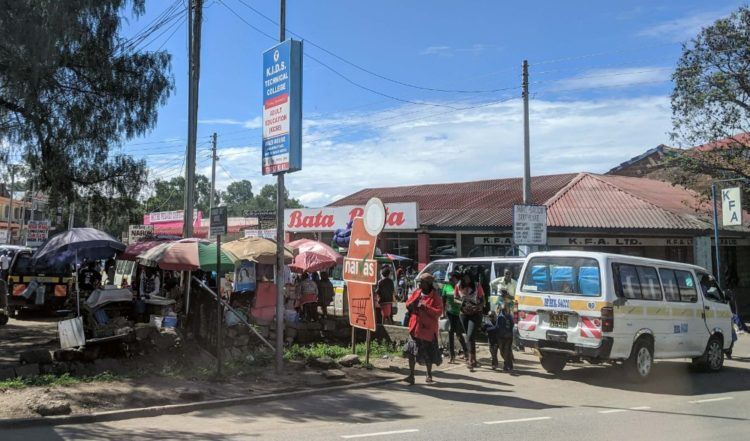 Tipping Culture in Kenya
Tips aren't nearly as expected in Kenya as they are in northern Africa (or the USA, for that matter), but tipping is still widely practiced at safari lodges in particular.
I spent a couple bucks per day at the lodge, plus a lump sum payment for my very-fabulous-and-very-deserving safari driver.
(For what it's worth, all my restaurant tips throughout the trip were recorded as part of my meal prices, so those costs are in "food" instead of "tipping").
Miscellaneous (It Makes My Head Spin)
On most trips, my miscellaneous expenses total up to…maybe $20? This time, it was a crazy amount.
First, my $10 laundry bill, because I prefer to have laundry done halfway through the trip so that I can fly carry-on only.
Then, my $53 Kenyan e-visa ($50 visa + $3 in online processing fees). Not much you can do about that!
But then I spent $565 on assorted vaccines and anti-malarial pills. I'm still frustrated by the cost of the yellow fever vaccine. I also needed a booster on my typhoid and chose to get malarone instead of doxycycline (a much cheaper prescription) as my anti-malarial.
There are plenty of travelers who skip all three of these, but I chose an abundance of caution and that cost me $565. On the bright side, I won't have to get any more travel vaccines for awhile!
I'd argue that you should also budget for a travel insurance policy — especially on an expensive trip to Kenya, where things have a track record of not going perfectly to plan. I have an annual policy, which was prepaid, so it felt like my cost on this trip was "$0".
A Detailed Look at the Cost of Traveling to Kenya
For my fellow dorks:
The Overall Damage Was Worth It
Despite being my most expensive trip ever, I feel like I got a lot for my money. Kenya in general is wonderful, but having a private driver enhanced my experience and I was thankful not to have to set up/break down tents every night. For me, the safari price was worth it.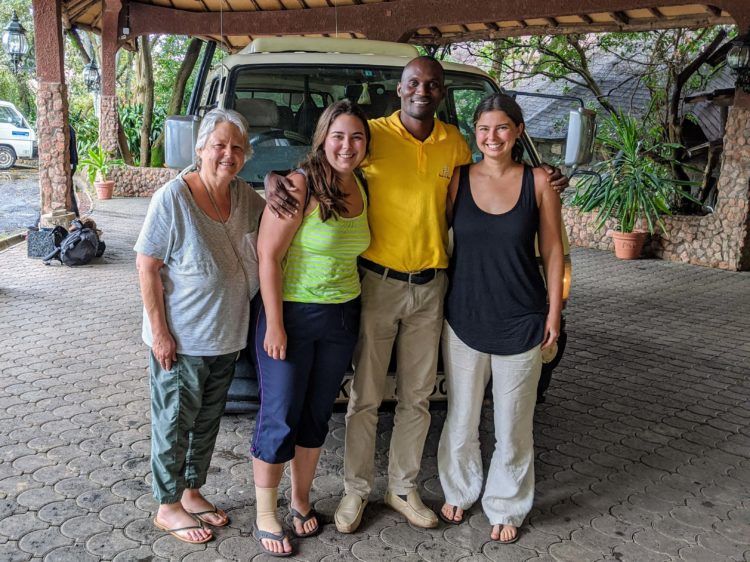 Any questions? I'm an open book; just leave a comment below!
Read More About Kenya