This post may contain affiliate links. As an Amazon Associate I earn from qualifying purchases.
* * *
There's nothing quite like a good weekend getaway.
Years ago, when I first moved to Virginia, I was gone three weekends a month. My husband and I took exploration seriously and our central geography meant we could take east coast getaways without much hassle. We thought nothing of driving four or five hours on a Friday night after work just to turn around and be home in time for work on Monday. You'd think those trips would be exhausting, but it was just the opposite. When done right, a quick vacation can give you a full mental reset.
If you're one of those people who's always looking for an excuse to plan a trip, you really can't go wrong with these best east coast weekend getaways.
Top Weekend Getaways on the East Coast: My Absolute 3 Favorites
…as in, if I could never go anywhere else again, these would be top of my list.
Cape Charles, Virginia
2019 marks the 50th anniversary of the "Virginia is for Lovers" campaign and Cape Charles is the most lovely place in the state. If I could buy a vacation house there, I would. Not only is it on the Chesapeake Bay — perfect for swimming in the summer months — but it's also one of those towns that just oozes community spirit.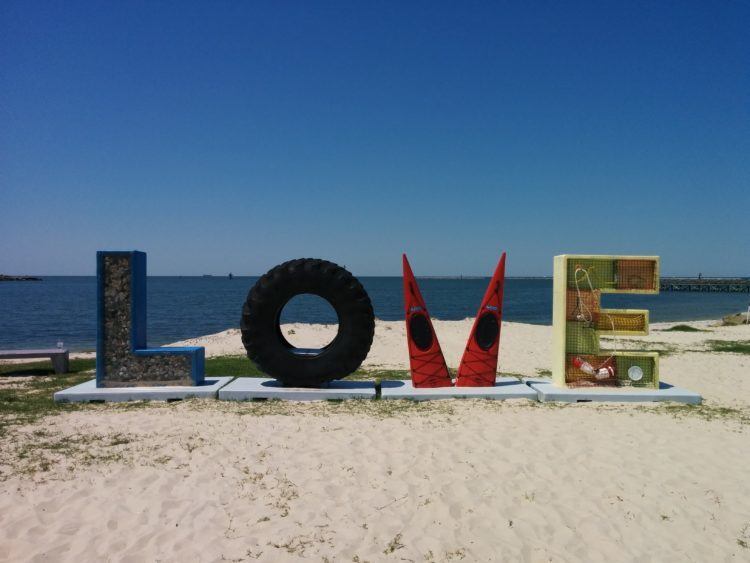 Even though it's a small town, you won't be able to fit in all the sightDOING and special events in just one weekend. Still, you should go, eat some amazing seafood, walk up and down the main drag, and talk to everyone you meet.
Best Time to Go: Mid-September through Thanksgiving, for oyster roasts, live music festivals, and generally perfect weather.
Where to Stay: Fig Street Inn, so you're in walking distance to everywhere.
Read More: Shhh! Don't Share My Secret
Corning, NY
I love all of the Finger Lakes, but Corning is my favorite place to stay because it situates you so close to both Keuka and Seneca Lakes while still giving you the perfect downtown for dinner and evenings out. The city itself is home to the Corning Museum of Glass and it's in spitting distance of hiking, wineries, historical attractions, and even unusual sightDOING like soaring.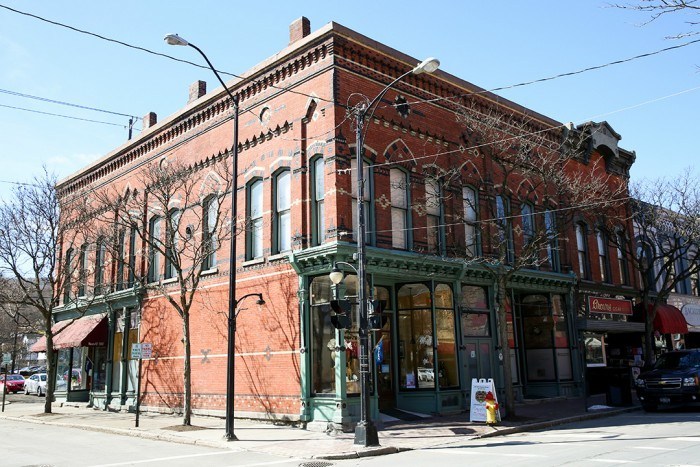 I keep waiting for Corning to get too big for its own britches, but it hasn't happened yet. Go while it's still magically undiscovered.
Best Time to Go: I like the month of June for bright sunshine, farmer's markets, and weekend events at wineries and breweries.
Where to Stay: Hilton Garden Inn Corning Downtown, a sparkling new hotel right along the riverfront trail
Read More: Small Town Charm in the Southern Finger Lakes
Chicago, IL
I'm only on #3 and I'm already cheating on my definition of "east coast" weekend getaways. But I'm including Chicago because it's so easy for east-coasters to get to and because it's a way nicer urban setting than anything in the northeast corridor (yeah, I'm looking at you, New York City).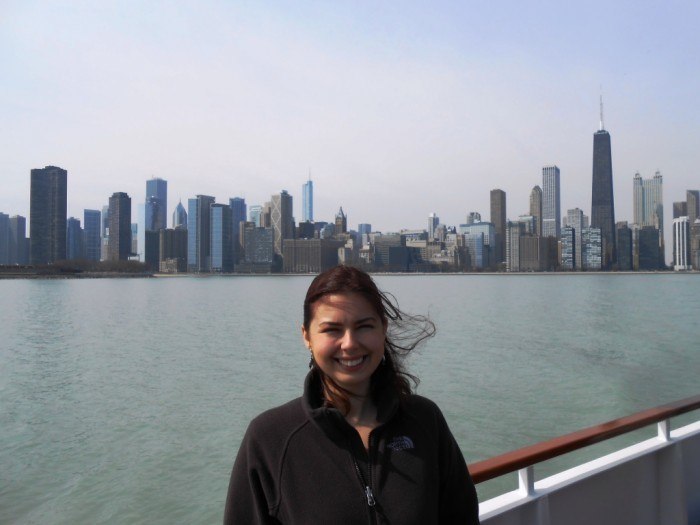 When I go, I'm a sucker for the architecture and discover something new every time. Thrown in some good meals, museums you don't expect, and neighborhoods that don't make you claustrophobic. That's my definition of a great city.
Best Time to Go: December, for gorgeous Christmas decorations and fabulous hotel rates that let you stay in style on a budget.
Where to Stay: theWit Hotel, for easy access to the subway, awesome rooms, and great restaurants in walking distance
Read More: The SightDOING Guide to Chicago
Romantic Weekend Getaways – East Coast
When life gets busy, romantic getaways are great ways to reset your relationship, celebrate something special, or you know, just spend time with someone you love.
Quebec City, QC
Stroll the old town hand-in-hand, with cobblestones, castles, and culture around every corner. Even just listening to whispers of French is enough to make me fall in love. Quebec hits every stereotype in the book with quaint wine bistros, candlelit dinners, and horse-drawn carriages.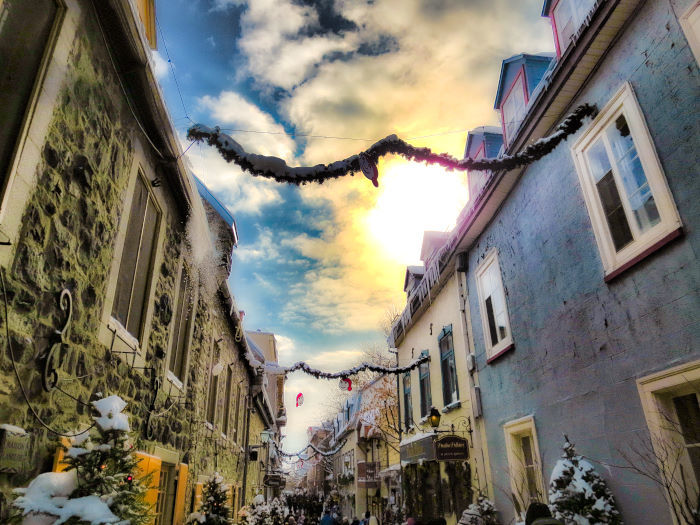 If you're looking for romantic things to do in Quebec, be sure to take the ferry in the St. Lawrence River and duck into all the shops in the Quartier Petit Champlain.
Best Time to Go: Obviously winter is cold, but snuggling by the fire and sharing hot cocoa is even more romantic, no?
Where to Stay: Auberge Sant Antoine, one of the best hotels of my life and a romantic spot in Old Quebec
Read More: What is it Like to Sleep at an Ice Hotel?
Siesta Key, FL
You know me: even on weekend trips, it's rare I relax and do nothing. But every once in a great while, that's what I need. Siesta Key lends itself to that lazy vibe. This is a sleep in and breakfast-in-bed kind of place. Make your way to the sparkling beach, see who can find the prettiest seashell, and do not under any circumstances miss sunset.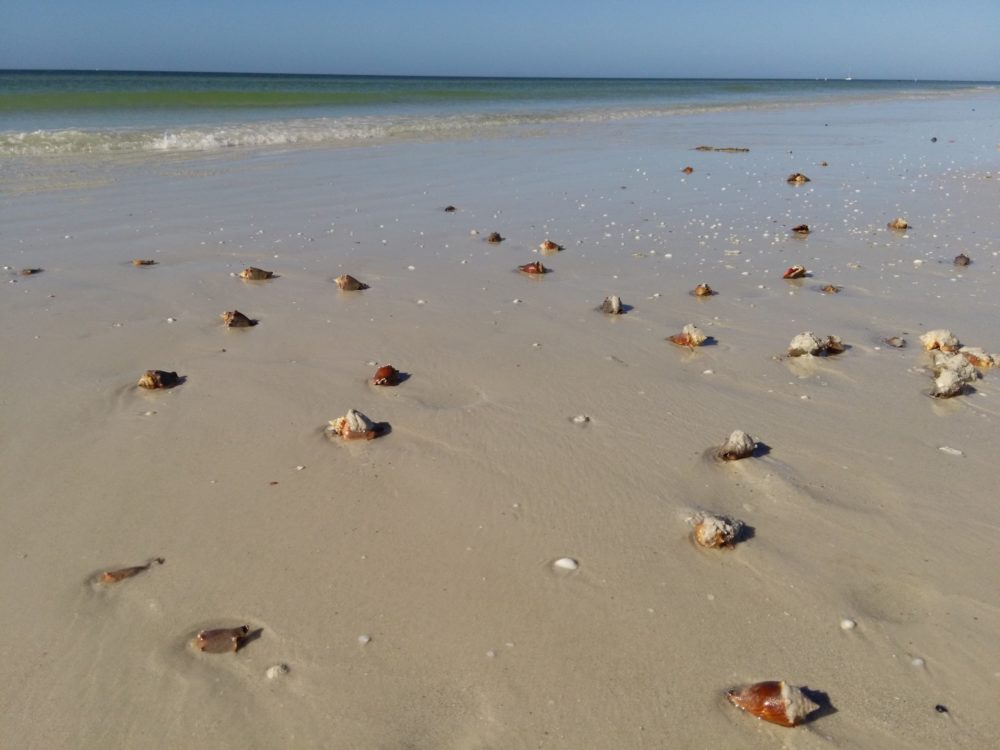 If you need a romantic getaway where you spend time under the stars and in each other's arms, I can't think of a more beautiful place to do it.
Where to Stay: Sea Spray Resort, which practically lets you roll out of bed and into the ocean
Best Time to Go: Early May, to avoid both snowbirds and school kids, so you can feel like you have the place to yourself.
Charleston, SC
The brilliance of Charleston is that you could go a dozen times and have a different experience on every visit. It can be a busy, active vacation, an excuse to make history fun, or somewhere to put your diet on hold. Best of all is going with a loved one. Find a bed and breakfast to feel pampered in, sip cocktails on a porch, and get a little dressed up for dinner.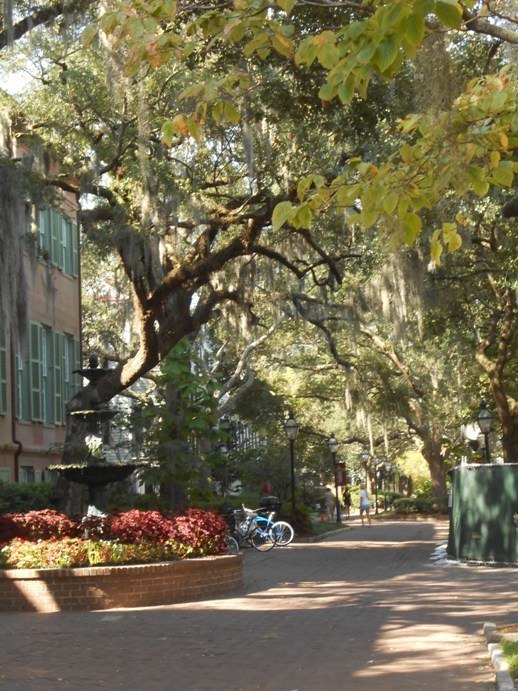 While you're there, walk the Charleston Museum Mile and have a picnic by the 1000-year-old Angel Oak. It doesn't get any sweeter than that.
Best Time to Go: October through April, for mild weather.
Where to Stay: Bluegreen Vacations King Street, which balances decent accommodations with a price you can afford (Charleston hotels are expensive!)
Read More: Blending History and Lowcountry Cooking with Charleston Culinary Tours
East Coast Weekend Trips for Outdoor Lovers
Asheville, NC
I'm still kicking myself for not going more often when I'm in driving distance. Asheville is phenomenal when you want a vacation with all the amenities of a city but nature on your doorstep. The Blue Ridge Parkway will lead you straight to canoeing, hiking, biking, and even mushroom foraging all within 15 minutes of downtown.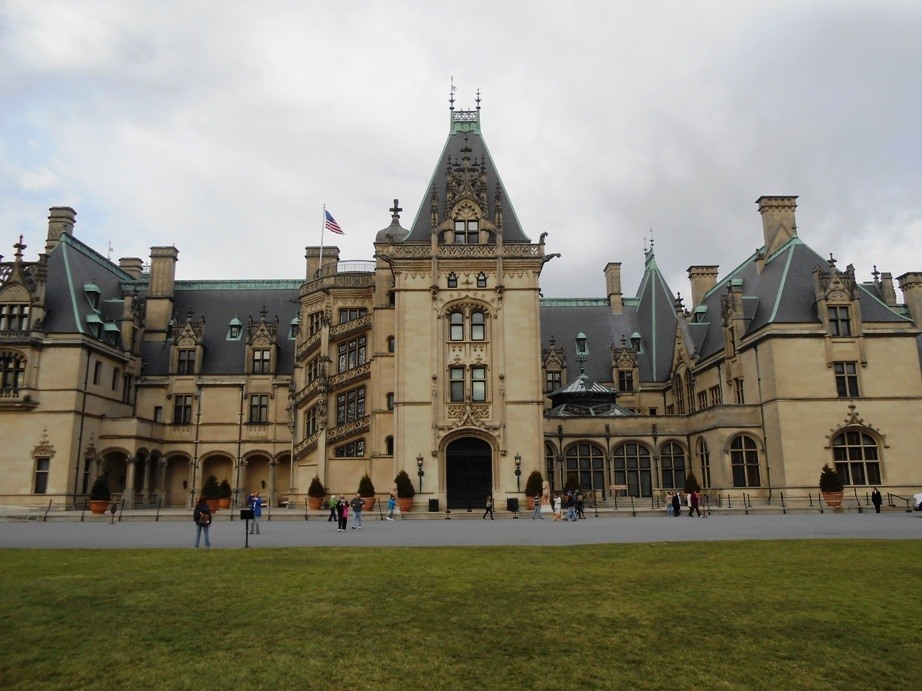 All that adventure works up an appetite, but Asheville is a great place for foodies, too. It really is everything you could ask for.
Best Time to Go: Early spring for lots and lots of wildflowers.
Where to Stay: The Windsor Boutique Hotel, right downtown and with great decor
Read More: Asheville: Come Hungry, Leave Happy
Acadia National Park
I really didn't love the town of Bar Harbor, but Acadia National Park is spellbinding. It's such a gorgeous mix of mountains, forests, lakes, and ocean — variety you won't find anywhere else in such a compact region. We hiked for a few days and never got bored and certainly didn't see it all.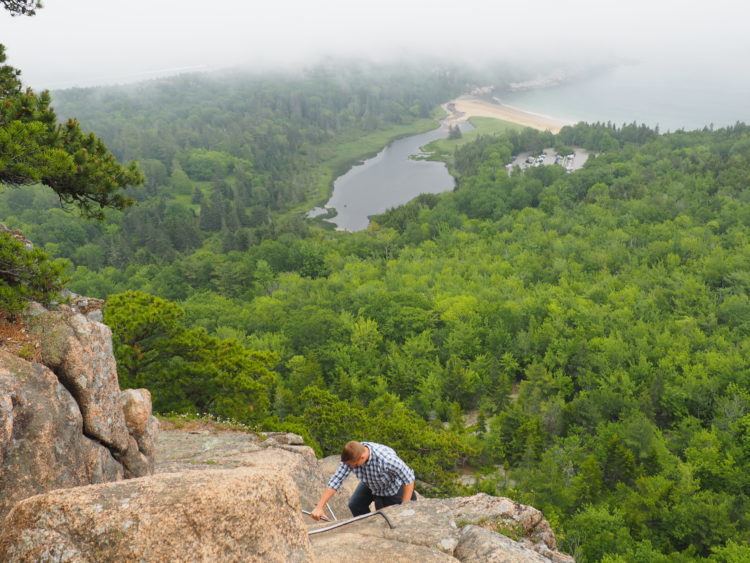 Non-hikers will love it too, for lots of opportunities to get out on the water. Honestly, that's probably the best place to soak in the New England views anyway.
Best Time to Go: Early June, before local schools let out. Trails will be clear but crowds will be manageable.
Where to Stay: Quimby House Inn. The location is ideal, reviews are top-notch, and prices aren't as ridiculous as most Bar Harbor hotels.
Read More: No One Hikes in Acadia National Park and That's Why You Should Go
Hudson Valley, NY
The Hudson Valley is dotted with small towns, all of which are wonderful for nature-oriented trips, though each has a different feel. The river itself is lovely, and of course the valley surrounding it, but you're also right nearby spectacular Bear Mountain and close to wilderness areas throughout the Catskills. State parks abound with something for everyone.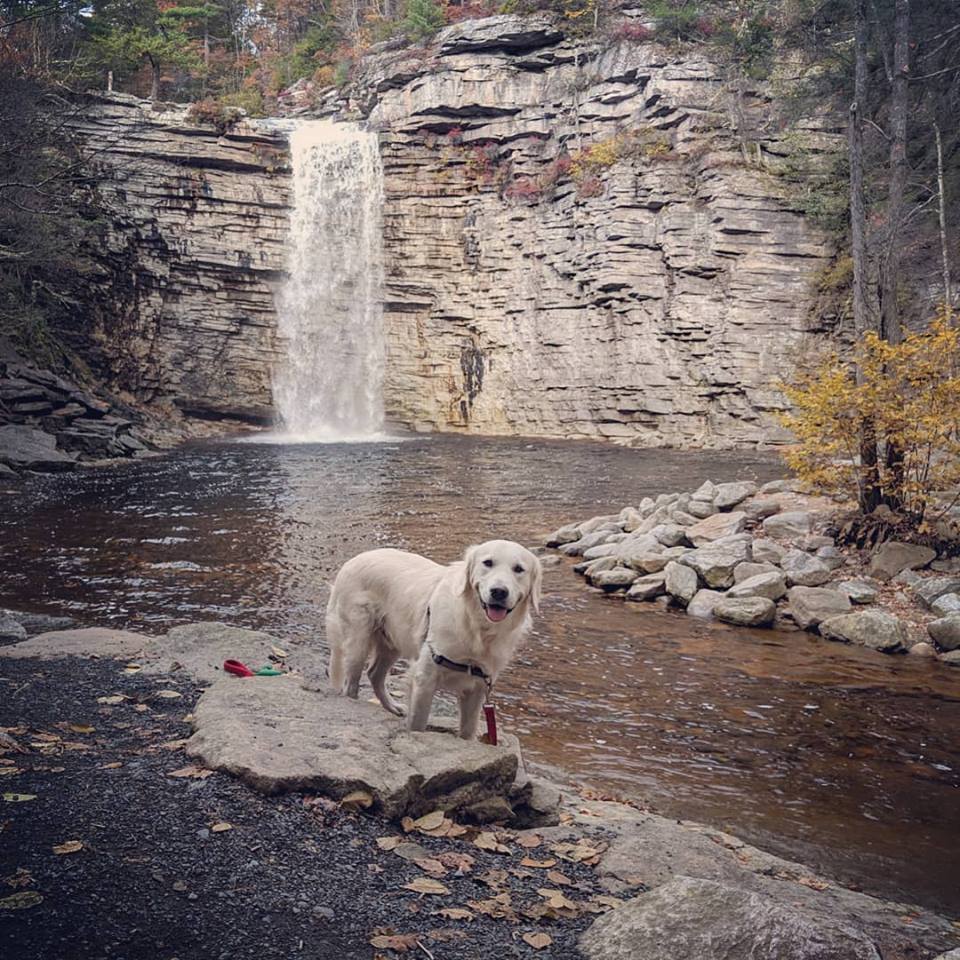 I always forget how rural this area is — many times, drive just 10 minutes from the main road and you'll feel like you have the world to yourself.
Best Time to Go: October for fall foliage that's sure to impress.
Where to Stay: Bear Mountain Inn and Overlook Lodge. It's not fancy, but the views are unbeatable
Read More: The Great Jack O Lantern Blaze is Stunningly Gourd-geous
East Coast Vacation Spots Easy to Extend into Longer Visits
Gulf Shores, AL
I hopped the border from Florida a few years ago for my first visit to Gulf Shores and I was so impressed on that day trip that I'm heading back this year. The Alabama coast is so much more than beaches which means it's really easy to add on a few days to your weekend getaway for art, history, culinary, or even just an excuse to get more sunshine.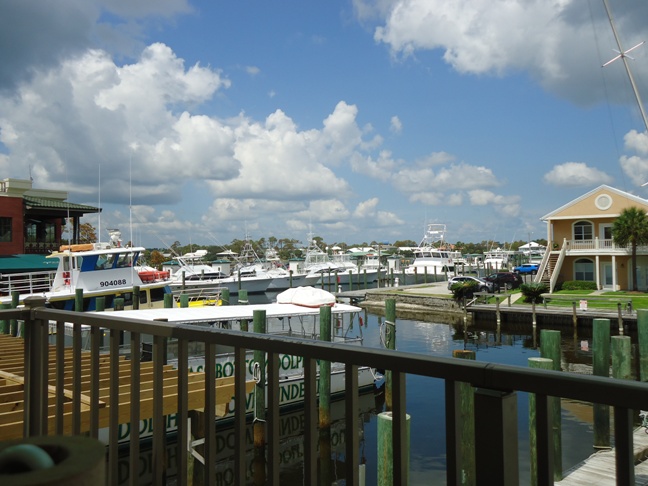 For starters, make sure you go on a dolphin cruise, eat all the royal red shrimp you can manage, and don't miss that powder-soft sand.
Best Time to Go: Winter because don't you want to escape the cold at home?
Where to Stay: Caribe Resort, with an indoor pool for when the weather doesn't cooperate and a lazy river when it does
Read More: A Girls Getaway Guide to Orange Beach and Gulf Shores
Richmond, VA
Richmond has this great ability to fit perfectly into any length of time, from a day trip to a full week. What I miss most is the food, but it's biggest claim to fame is being home to so much history. It took me years to take it all in and I wish I had made the effort to take a tour or two.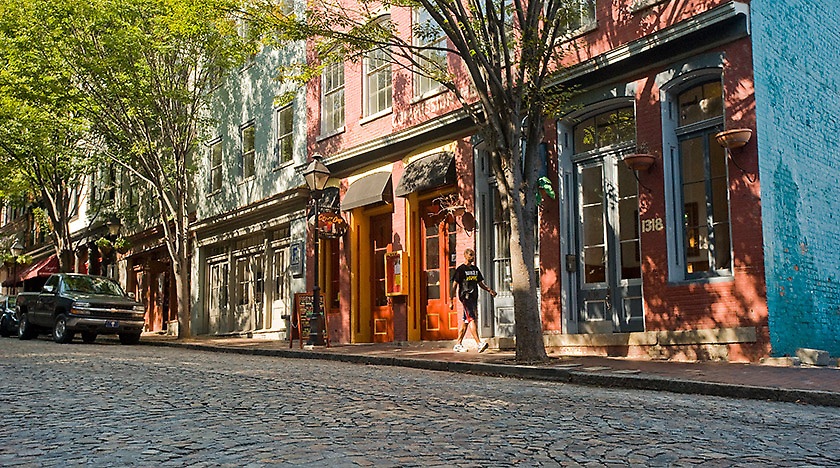 A few things most people don't realize about Richmond: the riverfront is a happening place (great for water sport rentals), it's super dog-friendly if you want to bring your furry friend along, and it's literally built on a swamp so summer there is awful.
Best Time to Go: I love spring to see all the cherry blossoms in city parks and along Monument Avenue (without the DC crowds!)
Where to Stay: The Jefferson, the grandest hotel in the city
Read More: The Ultimate Richmond Weekend Itinerary
Pittsburgh, PA
I don't think Pittsburgh gets the love it deserves. It has sexy views of the skyline from Mount Washington and bridges everywhere you look. Plus, there are ethnic neighborhoods with markets and restaurants that give you the feeling of traveling from one country to another without leaving city borders.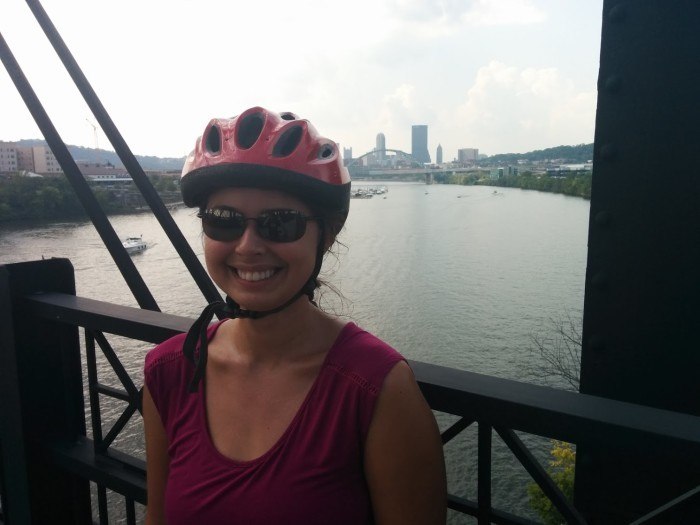 If you have time for a longer visit, Pittsburgh is also a convenient base for Fallingwater and Ohiopyle State Park — day trips that are worth your time.
Best Time to Go: June through August so you have an excuse to bike, kayak, and maybe catch a Pirates game.
Where to Stay: Omni William Penn, because if it's good enough for JFK, it's good enough for me
Read More: 6 Things I Loved About Pittsburgh (and One I Didn't)
* * *
Keep reading! –> How to Maximize Your Time on Weekend Trips
* * *
In 2020, what east coast weekend getaways will you take?