This post may contain affiliate links. As an Amazon Associate I earn from qualifying purchases.
* * *
Nowhere else has national parks that measure up like the United States. No, they're not run perfectly, but there is a tremendous amount of protected land and incredible outdoor settings waiting to be visited. In fact, you just might be surprised by the variety that's on the complete list of US national parks.
How many national parks are there in the U.S.?
As of April 2022, there are 63 national parks in the United States, which includes the newest park: West Virginia's New River Gorge National Park and Preserve (formerly a national river). It was added in December 2020.
Though there are hundreds of sites managed by the National Park Service (like historical sites and even seashores), I'm focusing on the 63 fully-fledge national parks. I'm personally drawn to the scenery, wildlife, and adventure of the great outdoors. So pull out your atlas and start mapping a route to cover the best of this list of national parks!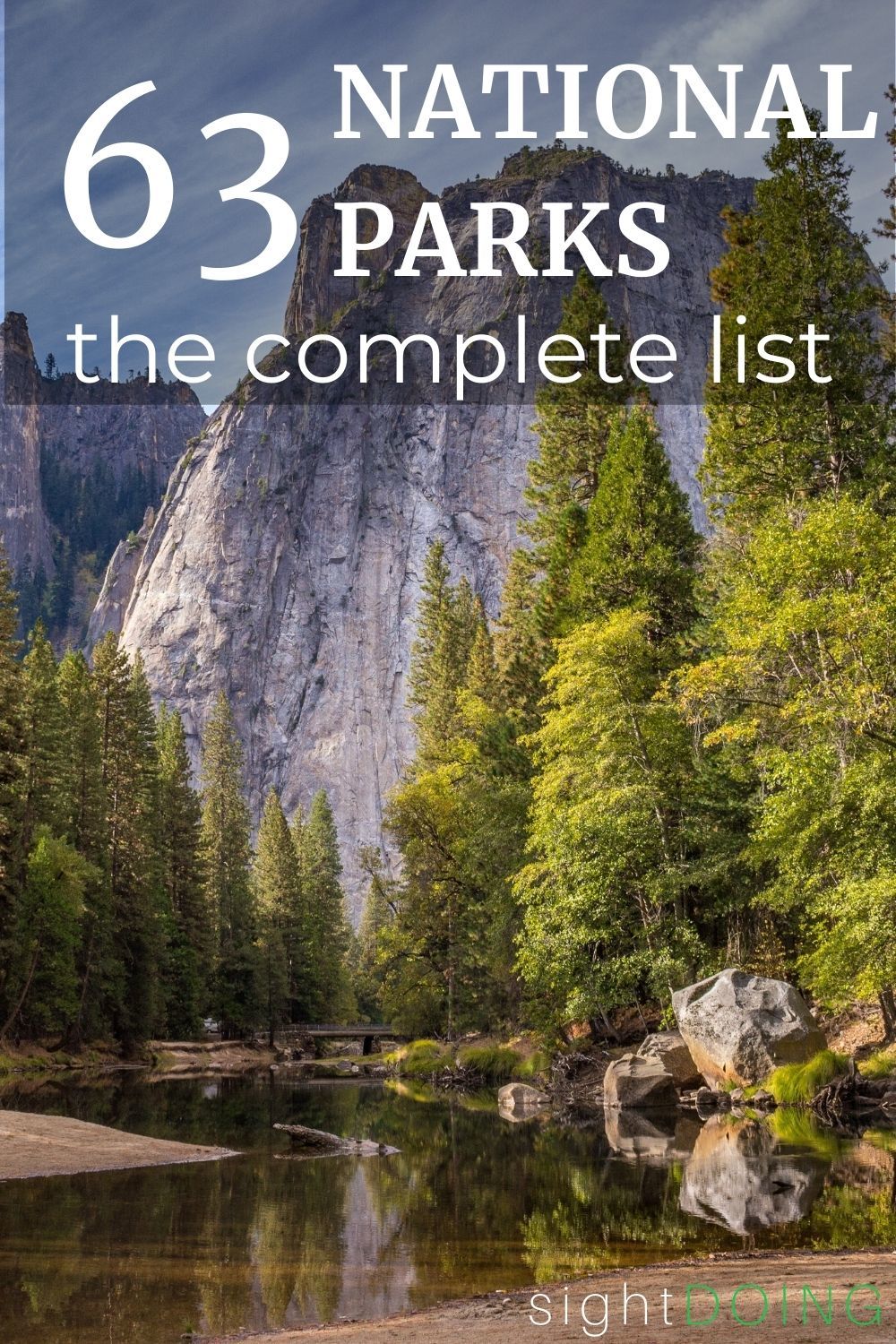 Visit Everything on the List of US National Parks
**You'll find a printable PDF, organized by state, at the bottom of this post**
Maine's only national park has something for everyone: ocean, mountains, forests, and more. Go off-season and you'll have the trails to yourself.
The only U.S. national park in the southern hemisphere! Located in the remote territory of American Samoa, the national park covers four separate islands and offers a rare chance to explore pristine nature in the South Pacific.
The park contains not only arches, but also balanced rocks, spires, pinnacles and slickrock domes, all set against the sprawling landscape of Utah. Arches is a photographer's dream with gorgeous shots everywhere you turn.
Badlands National Park (South Dakota)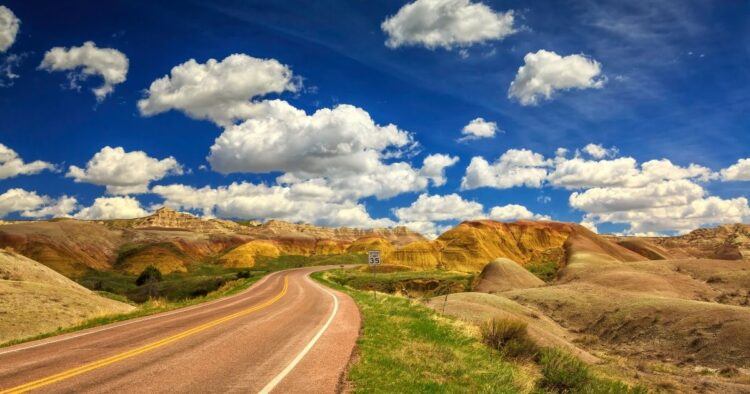 Let's get real here. The Badlands covers almost a quarter million acres of wilderness prairies, eroded buttes and pinnacles. There's a reason this South Dakota destination is protected.
Two days might not be enough for this Texas jewel. This is one of the country's most remote national parks, a long drive from any airport, but it has starry skies, incredible hikes, and lots of beautiful scenery.
Boating, kayaking, canoeing, swimming, fishing, scuba diving and snorkeling are all excellent ways to explore this Florida national park. If you haven't been yet, add it to your travel plans.
Black Canyon of the Gunnison National Park (Colorado)
I finally got to see the Black Canyon of the Gunnison and saw firsthand how it got its name. It's a steep, deep canyon that sunlight can barely penetrate. You can't get from the north rim to the south rim without a lengthy drive, so pick your preferred entrance carefully.
Personally I think the magic of national parks is spending the night after visitors leave, but Bryce Canyon is relatively easy to see in a single day. Check out hoodoos, take a hike, and don't miss the chance for gorgeous photographs.
In southeastern Utah, Canyonlands National Park is the largest park in the state at 527 square miles. It is broken up into four separate districts: Island in the Sky, The Needles, The Maze and The River.
There's plenty of solitude, remoteness and quietness to be found here. Together with its uniquely spectacular landscapes, it's unique from all other US national parks.
Not only can you escape New Mexico's heat at this underground national park, but you can try your hand at spelunking (or less adventurous tours, if you prefer).
Channel Islands National Park (California)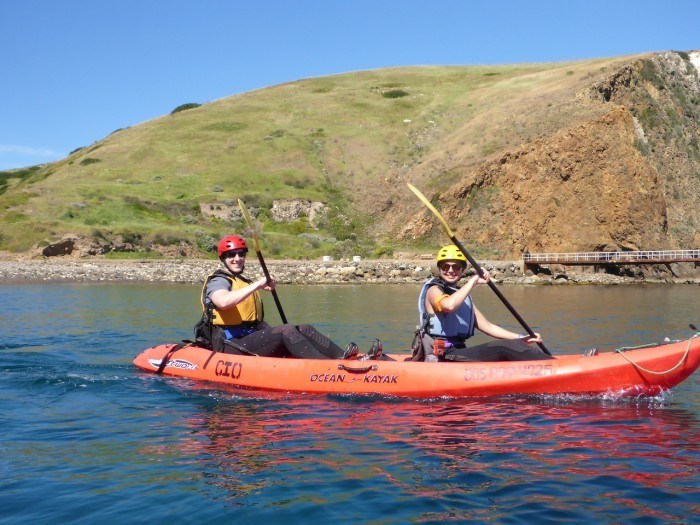 One of California's best day trips, you can combine a whale watch, kayaking trip, and snorkeling expedition into a great excursion from the Santa Barbara area.
I know, who thinks of inland South Carolina for natural beauty? Take a chance and check the largest intact expanse of old growth bottomland hardwood forest left in the southeastern United States or search for alligators.
Seeing the huge blue lake surrounded by cliffs and hills along with a beautiful island in the middle of the lake is something from a dream. There is no way to perceive the grandeur of the place unless you visit.
Cuyahoga is the only national park in the state of Ohio, easily visited from Cleveland or Akron. Hike through deciduous forest and check out this national park's beautiful waterfalls.
Straddling California and Nevada, steady drought and record summer heat make Death Valley a land of extremes. This below sea-level basin has bizarre landscapes you won't want to miss.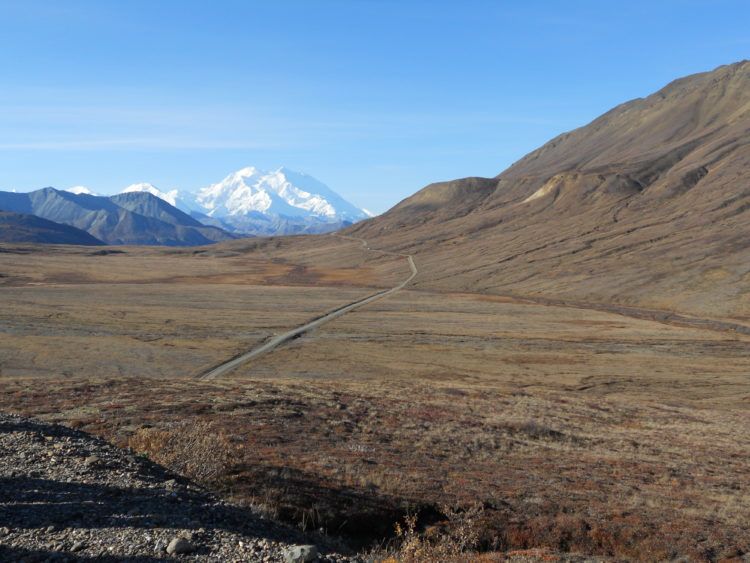 To this day, Denali is one of my favorite national parks. The wildlife there is unmatched anywhere else I've been and it offers a truly spectacular wilderness experience if you're ready for an adventure.
Next time you're in Key West, leave the commercialism behind and take a day trip by boat to this group of islands. You'll find pristine beaches, snorkeling, bird-watching, and even a fort!
Come for the wildlife and stay for the hiking, biking, and other adventures. This makes a great day trip from lots of Florida destinations. Pack bug spray and water, you'll need it.
Gates of the Arctic is a wilderness park, with no roads or trails, so visitors must fly or hike into the park. That alone is an experience, but you'll also love wild rivers, caribou migrations, and a chance to see the northern lights.
Gateway Arch National Park (Missouri)
Overlooking the Mississippi River, the Gateway Arch is a manmade arch built in Missouri to commemorate the Lewis and Clark Expedition an our country's westward expansion.
Full of mountains, lakes, waterfalls and wildlife such as wolves, bears and mountain lions, Glacier is more than just a vacation destination; it's an adventure.
Most people visit this national park via cruise ship. If you're lucky enough to visit, you'll love the glaciers, icebergs, wildlife, and one-of-a-kind scenery. For more adventures, fly in and spend the night.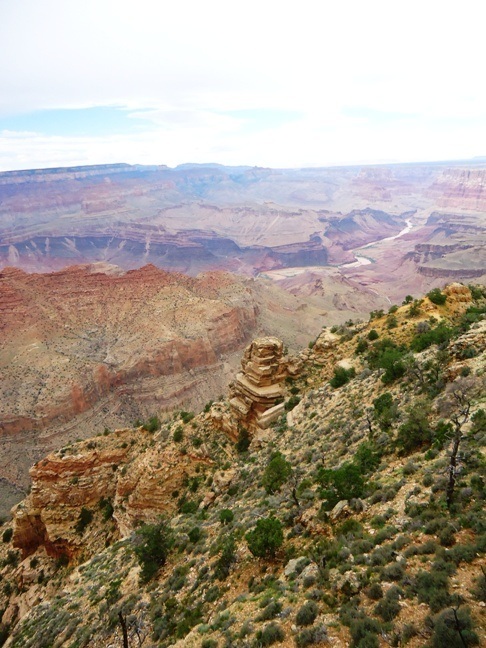 Is this natural wonder on your bucket list? Here's the good news: you can get a good feel for it in just 24 hours, though it's big enough to spend a whole week in if you love to hike.
One of Wyoming's most stunning destinations, this park encompasses the Teton range. It's not as visited as it's neighbor to the north (Yellowstone), but has tons of wildlife and incredible hiking.
You may not have even heard of this park, but it's special for the juxtaposition of alpine lakes and forests in the middle of the desert. You've never seen anything like it.
Most people think of mountains, not sand dunes, in Colorado's but North America's tallest sand dunes are amongst Colorado's Sangre de Cristo mountains.
Mountain views, a scenic drive, plenty of waterfalls, and a park that stretches into two US states: there is plenty to love about a visit to Great Smoky National Park.
This Texas park is home to multiple ecosystems, including those in the namesake mountains and the desert below. You'll love the variety here, even if you only come for a day.
Between the weird plants you can't find anywhere but Haleakala's 10,000-foot summit and the red, desert-like landscape you'd swear you were on the Moon. Mars, even.
Hawaii Volcanoes National Park (Hawaii)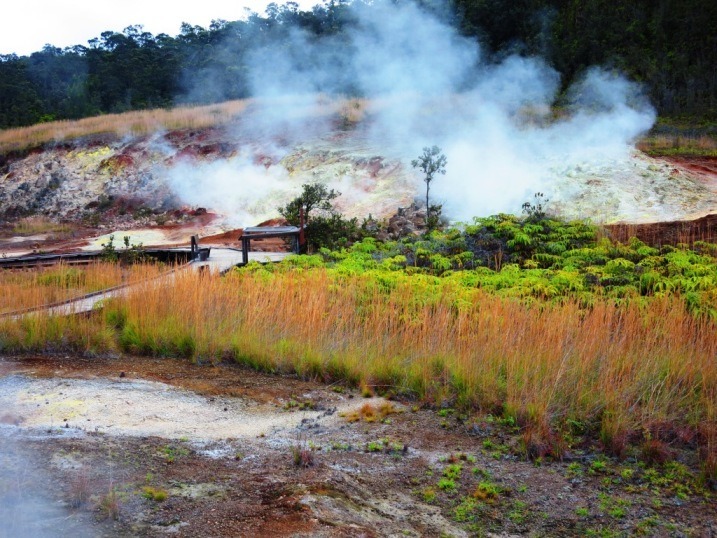 Seeing eruptions at night is magical, but this park also offers great hiking, a close look at lava beds, and plenty of other geothermal features.
One of the country's most unique national parks since it borders the city of Hot Springs, Arkansas, this area has more to do than just soak in the springs. Fun year-round!
Indiana Dunes National Park (Indiana)
The shore along Lake Michigan in Indiana is an incredible combination of sandy beaches, grassy prairies, and bogs.
This park is only accessible by water. Even though it's an island, there's a lot to see and explore, like sunken ships, lighthouses, and hiking trails.
Leave the hustle and bustle of southern California behind and head into this beautiful desert paradise. If you love hiking, climbing, or stargazing, you'll love this park.
It's a splurge to buy flights to this Alaska park, but you'll have the chance to view grizzly bears up close — safely! Add in volcanoes and stunning scenery to make this a great vacation.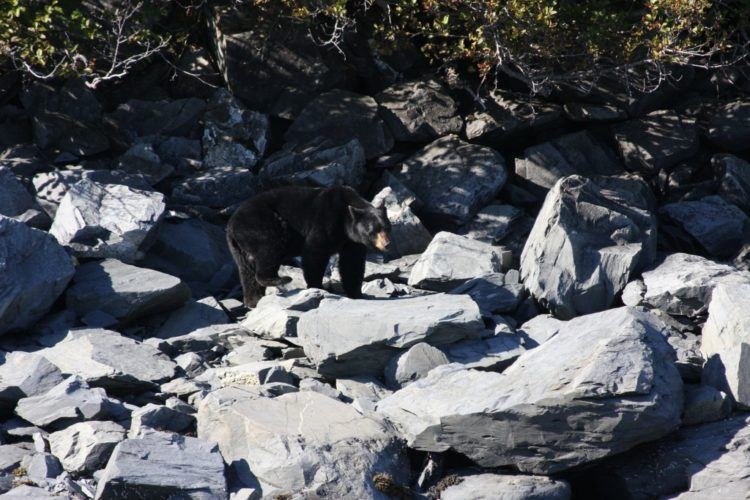 This is one of the greatest places in Alaska to view wildlife, including whales, otters, seals, sea lions, puffins, black bears, and more.
Chances are, if you're not familiar with the area, you haven't been to Kings Canyon. This hidden gem of California's Sierra mountains is gorgeous and not particularly crowded.
If you want to see caribou, this is the national park for you! On top of that, you'll also find sand dunes — yes, sand dunes in Alaska.
Lake Clark has a turquoise shimmer, a ring of mountains and glaciers, and tons of grizzly bears. This is not a park for first-time Alaskan visitors, but it's great for anyone who loves (and is prepared for) the backcountry.
This park isn't just home to a volcano, it features all four types of volcanoes: shield, plug dome, cinder cone, and composite volcano. You'll also find opportunities to hike and explore.
This Kentucky park is actually the world's largest cave system! You'll find lots of guided tours to choose from to see the best formations or you can plan a wild caving adventure for some dirty underground spelunking.
This corner of Colorado is filled with natural scenery, but Mesa Verde instead focuses on manmade cliff dwellings, incredible history, and archaeological sites. Sign up for a guided tour to make the most of your visit.
Mount Rainier National Park (Washington)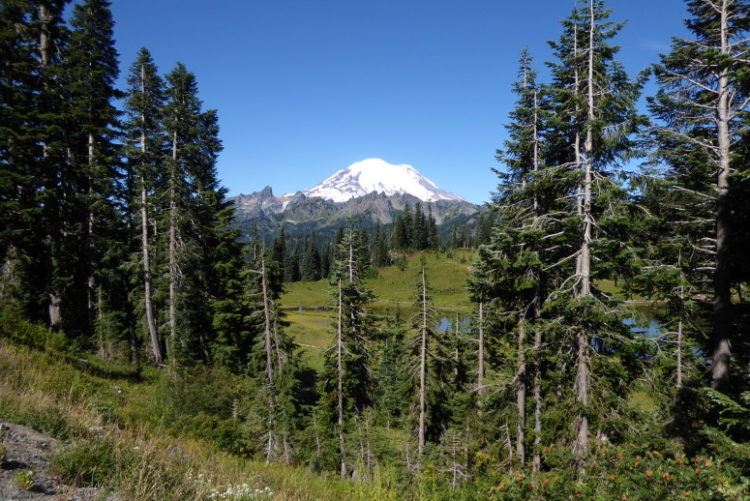 One of the most beautiful mountains in the United States, Mount Rainier is worth a visit. Find out what to do with just a single day in the park if time is short.
New River Gorge National Park and Preserve (West Virginia)
The newest national park is West Virginia's New River Gorge. Not only is the region gorgeous, but it also offers one of the biggest collections of outdoor adventures: everything from hiking to whitewater rafting to rock climbing.
There's no excuse to miss this FREE national park! Plan a scenic drive through Washington's mountains, plan a hike to breathtaking lakes, and spot glaciers in the distance.
Olympic has more variety than the average park, with rainforests, beaches, mountains, and more. See a little bit of everything with this guide to four unmissable spots.
Find petrified wood, petroglyphs, and colorful desert scenery when visiting this park. It's doable in a day from Flagstaff or Sedona and an easy detour from I-40 roadtrips.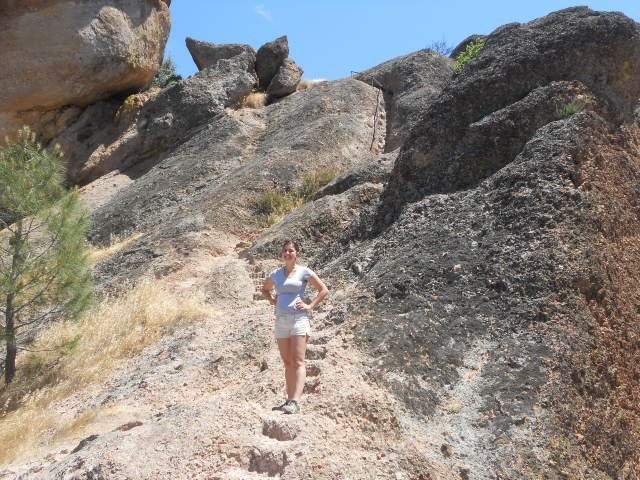 I visited when this was still "just" a national monument but it's well worth its new title! The area is great for hiking and climbing — just watch out for mountain lions here in the California wilderness.
Redwood National Park has more than offer than just trees (though those are impressive enough to warrant a visit). You'll find Fern Canyon, beautiful drives, and sunset on the coast.
If you love to hike, this Colorado park is your playground! Narrow down the best of the park to a variety of different trails that you can complete in just 3 days.
This section of the Sonoran Desert is one of my favorite day trips from Tucson, so it's easy to see why it's a national park. Visit in spring to see blooming wildflowers, including the cactus.
I'm a hiker at heart, but this California park is great regardless of how you choose to visit. Enjoy the beautiful old-growth trees as well as the rest of the majestic forest.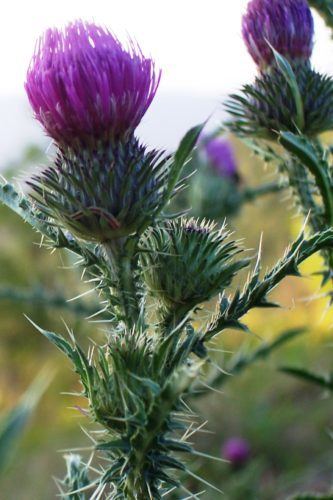 In the heart of Virginia, high in the Blue Ridge Mountains, Shenandoah National Park protects a historic mountain landscape characterized by endless mountain ranges, dense forests, large tracts of wilderness, and lots of wildlife.
What an underrated park (just like all of North Dakota). Buttes, canyons, petrified wood, bison, prairie dogs, and so much more. Check it out from a new angle, like horseback riding.
I only had one day at this gorgeous part of the country, but you can spend an action-packed week hiking and snorkeling before relaxing on the beach.
The Land of 10,000 Lakes is also home to a water-based national park. This is the place to go if you love boating, fishing, and guided canoe tours. Come in winter for snowshoeing and a chance to see the northern lights.
White Sands National Park (New Mexico)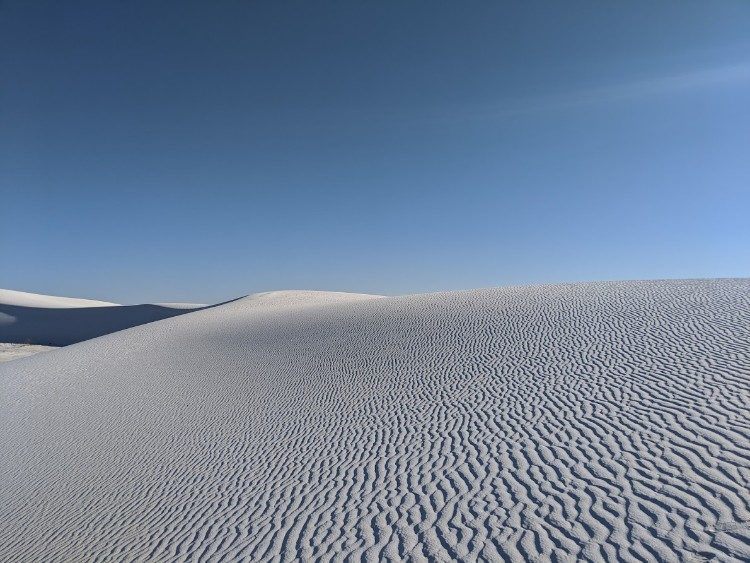 White Sands is home to sprawling gypsum sand dunes that are soft on your feet and white as far as you can see. You can sled down the dunes, take a hike, or watch colorful sunsets.
Wind Cave National Park (South Dakota)
Unlike other cave parks, this one is incredible both above and underground. Spend half a day touring the best cave formations and then head above ground for a hike and wildlife watching.
This park is the perfect balance of backcountry wilderness and accessibility. Flying in is optional and in fact the scenic drive to the park can be a highlight. You'll love it.
Yellowstone National Park (Wyoming)
Yellowstone remains special as America's first national park. The park is large, diverse and otherworldly – you'll need time and patience to take it all in.
Yosemite National Park (California)
I think what makes Yosemite is so special is the sheer variety of scenery here. Enjoy waterfalls, forests, mountains, valleys, and anything else you can imagine.
Zion is an epic destination that can be as adventurous or as easy as you'd like it to be. Enjoy the mystical canyon and the river itself along with a rainbow of colors in the rocks.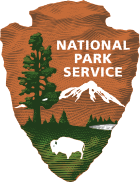 Top Tips for Visiting National Parks
Talk to a Ranger
National park rangers spend all day every day in the parks. They know the best trails, the best places to spot wildlife, and the history, ecology, and geology of the area. I do a lot of research ahead of time, and usually know which trails I want to hike, but sometimes circumstances change and you need a Plan B quickly…rangers are the ultimate resource!
Rangers answer questions all the time — everything from information on forest fires to why certain parts of the park are gated (interestingly, in Rocky Mountain National Park it's to keep the elk out of certain areas, and people are welcome to head in!) and more. They also often have ranger programs, including lectures, campfire talks, and group hikes that can all be very informative.
Pack a Picnic Lunch
Some national parks have great tourist facilities, including snack bars and/or restaurants, while others have no infrastructure. In most cases, even when there are restaurants, the food isn't very good and it can be overpriced. Instead, pack a picnic lunch, find a cozy overlook, and enjoy. Not only will you save money, but you'll also have a great view to enjoy while you're dining.
Time your dinner over sunset for one of the most romantic meals you could ever have. You're already at one of the most beautiful places on earth; why would you leave to stare at the inside of a building? (Bonus Tip: If you tend to fall asleep on the picnic blanket because you're so relaxed, make sure you're wearing sunscreen!).
Find Some Solitude!
National parks, for good reason, are very popular. At times, you may wonder if you accidentally made a wrong turn and found yourself in Disney Land! Off-peak visits are the easiest way to avoid these groups, such as heading mid-week instead of Saturday or heading in February instead of July.
If you're stuck traveling in peak season, there are still ways to avoid crowds. Early mornings and evenings are always less crowded, since day-trippers usually don't arrive til 10 and depart by 4 or 5pm. Nights are often perfect for stargazing, with dark skies due to the distance from city centers.
If you're in the park of the middle of the day, don't despair: the farther away you get from a parking lot, the less people you'll be with. At Yosemite, there were hordes of people near the first sequoia trees in Mariposa Grove, but a mile down the trail there were less than a dozen tourists, and three miles down, it was just us and the deer. If none of these ideas sound amenable to you, just check out some less-visited national parks instead.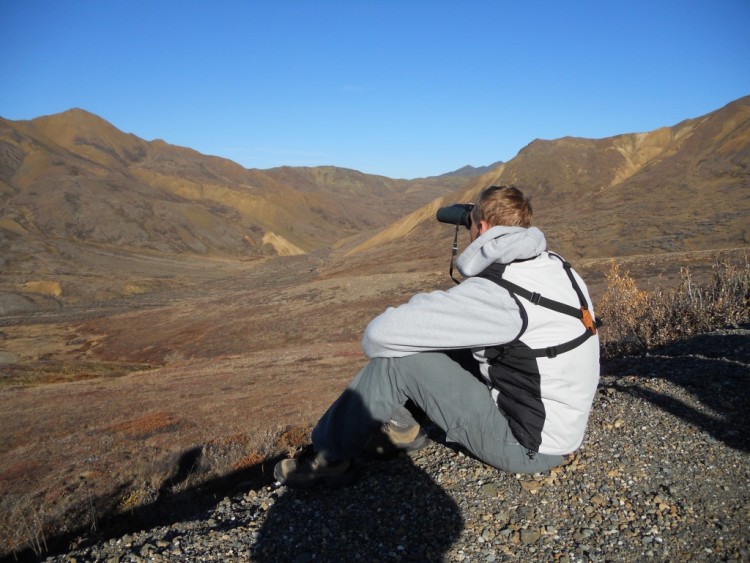 Don't Expect to See the Entire Park in One Day
Most national parks are huge. Olympic National Park covers over 1440 square miles, for example! While you could see a few highlights in a single day if you started early and ended late, you'll never see it all in one day. Wildlife comes and goes, there are hundreds of miles of trails, and dozens of scenic overlooks to enjoy, some of which you may want to stop at twice to see in the changing light.
Staying overnight, especially inside park boundaries if possible, can give you lots more time to enjoy the many facets of the park. That's not to mention how different the parks are in each season, from roaring rivers and waterfalls in spring, wildflowers and fully accessible hikes over summer, great chances to see wildlife in fall, and dramatic landscapes in winter. Soak in what you can and plan to return.
Visit National Parks for Free
Not surprisingly, access to most of these crown jewels requires an admission fee. Small parks often charge $2-3 per person; bigger parks usually charge by carload ($15-30) but provide 7-day access so you can return throughout the week. That's a small price to pay for the amount of adventure you'll find, but free is even better!
The National Park Service offers 5 days in 2022 with free admission:
Martin Luther King Day (January)
First Day of National Park Week (April)
Anniversary of the Great American Outdoors Act (August)
National Public Lands Day (September)
Veteran's Day (November)
That makes it the perfect excuse to plan a trip and check out somewhere out for the first time if you're not sure you'll like it or not.
Still don't have a date that works in your plans? You can buy the America the Beautiful Pass, which covers all admissions for a full year for just $80.
* * *
Download the Printable List of National Parks by State