This post may contain affiliate links. As an Amazon Associate I earn from qualifying purchases.
* * *
"It's a tax on stupid people," my boss used to say, and indeed I know the odds of winning the Powerball. Actually, you don't even need a course in advanced statistics to calculate that: Powerball straight out shares that the odds of winning the jackpot are 1 in 292 million.
And yet, I bought a ticket anyway. Three tickets, to be exact.
With visions of Antarctic cruises, African safaris, and Aman resorts, I was ready to spend hundreds of millions of winnings. Heck, I'd probably even have enough money leftover for a house and a new pair of hiking boots.
Guess what? I lost.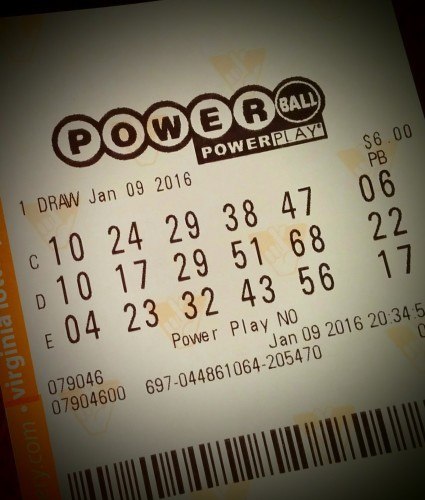 Thank goodness there are still places in this world you can travel to even if you don't win a billion dollars. Here's where you should travel when you want to feel like a million bucks but don't have the funds to actually spend that kind of money.
(Although if you do win, please feel free to invite me when you plan a dream trip. I promise I'm fun to travel with!)
Fes, Morocco
Most of Morocco isn't luxurious, unless your idea of pampering is camping in the desert with a sore butt from camel-riding all afternoon. Fes, however, offers respite in an otherwise overwhelming country. Unlike Marrakech, Fes still feels very local and not overrun with tourism and Dar Seffarine was a hotel with such great service that I'd return to the city just for an excuse to stay there again (don't worry, there's plenty to do there to warrant a return visit to Fes anyway).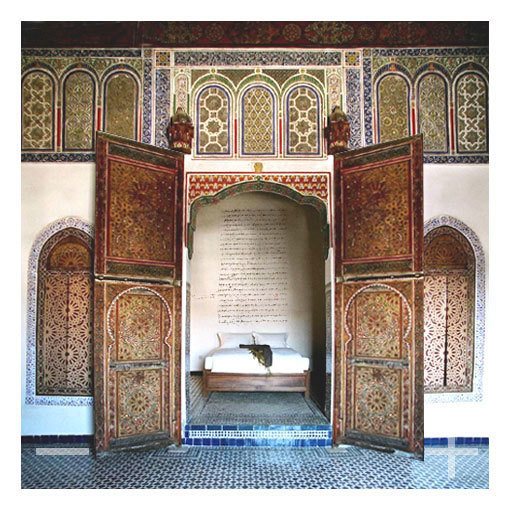 Champagne Taste on a Beer Budget: Staying in this restored medieval treasure sets you back just 75 euros per night, including an indulgent breakfast.
Read More: My two-week itinerary through Morocco highlights time in Fes as well as the rest of the country, which you won't want to miss.
Luang Prabang, Laos
Laos isn't the cheapest country to visit in Asia but Luang Prabang is still an incredible value and has everything you need for a luxury trip without any sticker shock. There are five-star restaurants when you get sick of the street food (but you won't) and massages available in non-scuzzy "spas" on every block for $6-10. Plus, the natural setting is to die for.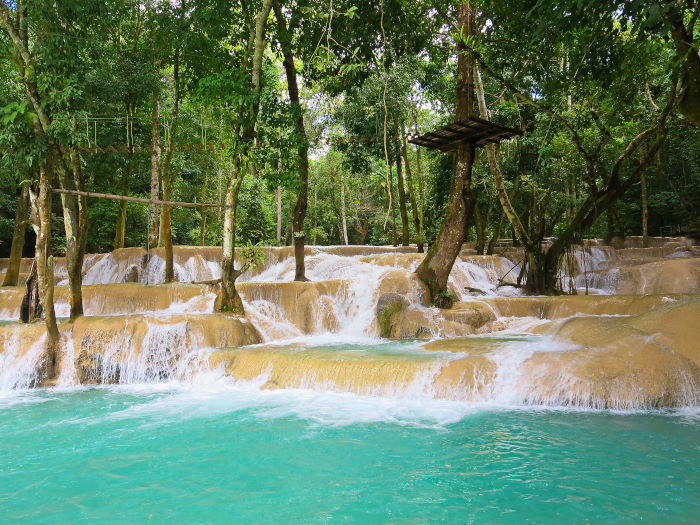 Champagne Taste on a Beer Budget: Use those frequent flier miles to fly in business class to Asia! Award seats are pretty easy to find. Don't have miles? No worries, economy on Asian airlines is way more comfortable that their U.S. partners!
Read More: I spent ten glorious days in Laos, and some of my favorite experiences were planting rice in Luang Prabang and taking a hands-on cooking class.
Southeast Alaska
Alaska is one of the most expensive parts of the USA, but I went on a budget — three times. You don't have to sign up for $250 excursions like flightseeing, helicopter landings on glaciers, or private whale watches. Head to state parks by local bus in Ketchikan, enjoy history and great views at Castle Hill in Sitka, or take a tour of Alaskan Brewing Company in Juneau.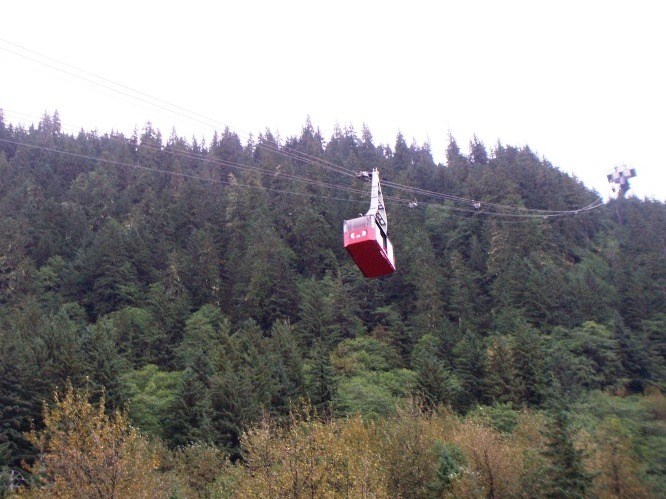 Champagne Taste on a Beer Budget: Cruises don't have to be expensive and in fact, are usually cheaper than the public ferry/hotel combo. Look for shoulder season discounts (in May and September). As long as you pack a sweater and raincoat, you'll have a great time and save big.
Read More: My first trip to Alaska is one I'll never forget because it led to my engagement!
Baños, Ecuador
It's been a very long time since my trip to Ecuador, but I remember it fondly. Baños was a highlight for the massive amounts of adventure opportunities that await you there. Try whitewater rafting, downhill biking, canyoning, bridge jumping, or plain old hiking if everything else sounds too hardcore.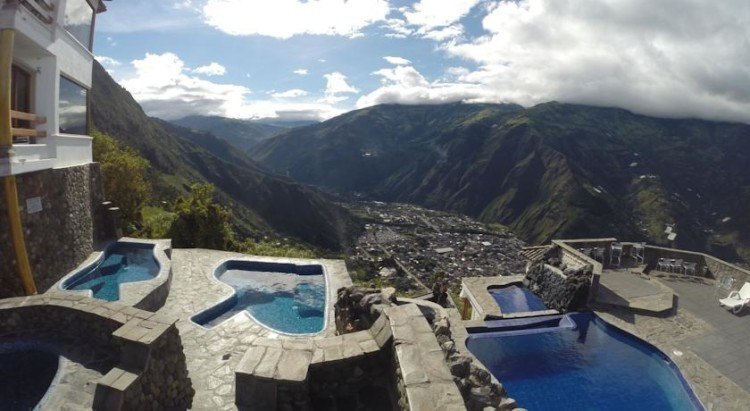 Champagne Taste on a Beer Budget: Luna Runtun, the "adventure spa", isn't cheap by Ecuadorian standards, but $220/night for an eco-suite, organic dinner and breakfast for 2, and entrance to their mountainside pools and jacuzzis (naturally warmed by volcanic run-off!) is worth it for the views of Tungurahua Volcano and Llanganates National Park.
Read More: Actually don't. Now that I look back, it seems like half my trip to Baños was spent at local bars. Oh, college…
Quebec City, Quebec
Want to go to Europe without paying for expensive, transatlantic airfare? Quebec City has a charm that can't be matched. Speaking French (or trying to) is a fun twist to a nearby destination, and French Canadian cuisine is easy to enjoy. Since the Canadian dollar is weak compared to the American dollar now, your budget will stretch further.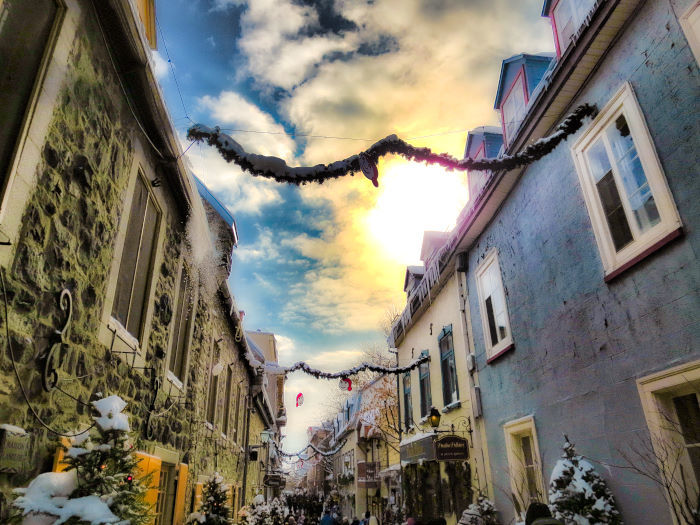 Champagne Taste on a Beer Budget: Winter is cold, yes, but it's so much fun that you won't mind, especially since you'll save about half the cost compared to a summer trip. Visit for their Winter Carnival and spend a night at the ice hotel.
Read More: Quebec City is a super romantic destination, so check out my tips on planning a romantic getaway, even if your trip doesn't fall over Valentine's Day.
Phoenix, Arizona
You probably don't think of major cities as value options, but Phoenix is a tremendous trip without a high price tag…if you go in summer. Resorts can be under $100/night, whether you're looking for on-site waterparks or luxury retreats at high-end brands. You'd never have to leave the hotel if you don't want to, but Phoenix is a sightDOING dream that'll keep you busy for multiple visits.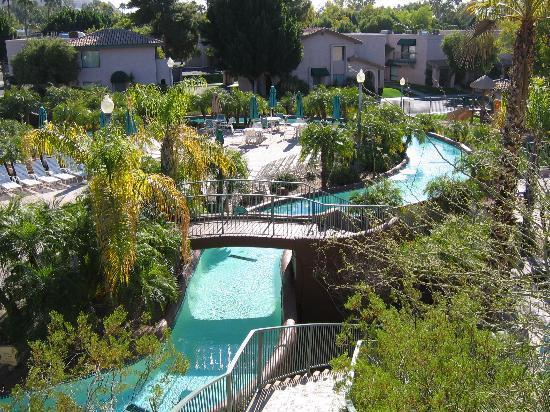 Champagne Taste on a Beer Budget: Sweeten the resort deal by booking via Virtuoso, where reservations include benefits like late check-out, free breakfast, room upgrades, and on-site credits for dining and spa. My friend Suzanne at Arden Road Travel can help you book and plan a memorable trip beyond the room.
Read More: One you're in Phoenix, don't forget to spend the rest of the week exploring Sedona, Tucson, and the Grand Canyon — all places I recommend and loop into a great southwest roadtrip.
Quetzaltenango (Xela), Guatemala
Everywhere in Guatemala is affordable, and my husband is in love with Antigua (it's my warm-and-fuzzy place, too). So why am I recommending Xela instead? Well, for one thing, it's about half the cost of Antigua but still has many comforts of home. It's also in many ways more interesting because you'll have tons of opportunities to meet the locals. Add in a sunrise volcano hike and hot springs, and you've got a great trip.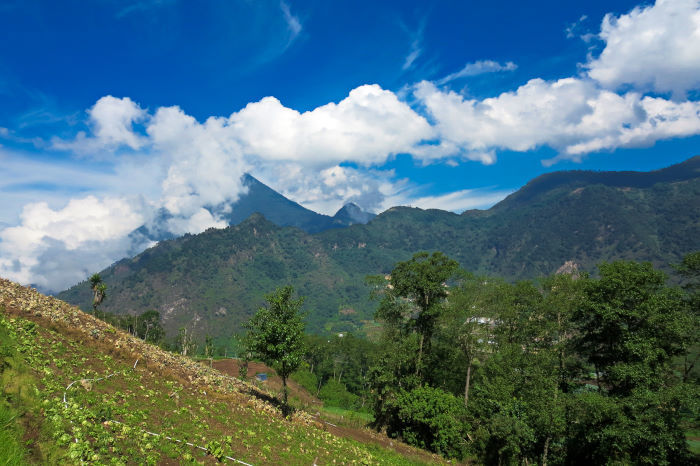 Champagne Taste on a Beer Budget: First class buses — instead of chicken buses! — make the route from Guatemala City to Xela several times a day. Once there, Casa Seibel has rooms for just $16/night with Guatemalan luxuries like new beds, hot showers, and friendly staff who speak English.
Read More: I almost left Xela early, but with a second chance, I fell in love with the city.
Where I'm Going When I Win: The World
I haven't learned my lesson on probability yet, so I'm sure I'll be buying another Powerball ticket this week. As they say, prepare for the worst, but hope for the best. When I lose, I'm still lucky enough to have some pretty cool trips on my calendar. And if you're really broke, you can still go on a staycation.
But when I win — since I obviously will — you can bet I'll be booking Antarctic cruises, African safaris, and Aman resorts. After all, a girl can dream, can't she?
* * *
Where have you traveled that offers great value? Share your favorites in the comments!
(and okay, go ahead: where would you go if you won?)
* * *
This post contains affiliate links. Thanks if you use them: your support lets me continue to write cheeky posts like this one!