This post may contain affiliate links. As an Amazon Associate I earn from qualifying purchases.
* * *
Before I went to Phoenix, I thought of it as a pass-through city on the way to "better" attractions like the Grand Canyon or Sedona. That's a shame because there are plenty of fun things to do in Phoenix itself. This metropolitan area is an incredible destination for sightDOING: there's active travel, soft adventure, and hands-on exploration.
Plan a weekend (or longer!) to Phoenix and I guarantee you won't be bored.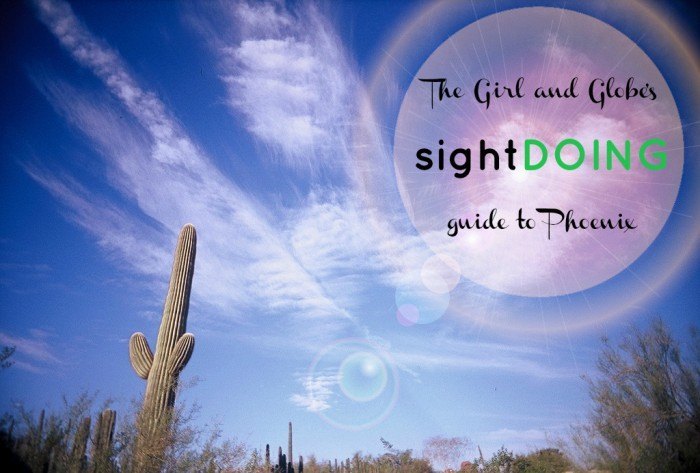 Things to Do in Phoenix
Ready, Aim, Fire
If you're like me, your flight into Phoenix was likely to be delayed and a general hassle, so burn off that frustration by throwing axes at Lumberjaxes! It's harder than it looks, but luckily there's staff on hand to help you perfect your form. By the time you've gotten a few pointers, you'll be ready to turn axe-throwing into a fun competition.
Test Your Limits
There's nothing quite like pushing yourself on vacation, and Phoenix's adventure course will give you that opportunity. With a zipline, ropes course, rappels, and a "leap of faith" free fall, this is not for the faint-hearted.
Complete the Camelback Mountain Challenge
Camelback is the most well-known mountain in the area, and the Echo Canyon Trail is a strenuous climb! The incline along this trail is intense, but if you can complete the 1.2 miles to the top, you'll be rewarded with great views.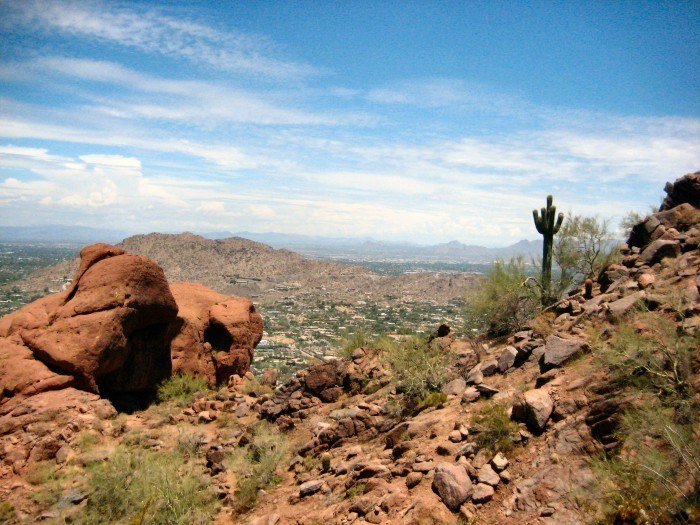 TIP: Arrive early in the morning to get a parking space and to avoid Phoenix's midday heat. Pack plenty of water and carry whatever you can in a backpack so your hands are free for climbing.
Burn Off Your Lunch
After a tough hike, it's better to keep walking a little and stay stretched out instead of collapsing like you might want to. You've earned a big meal, and you'll get one on the Taste It Tour of Phoenix or Scottsdale. Get an insider's look at favorite restaurants and sample some great meals.
Prove Your Artistry
I am always in awe of glass-blowers, probably because I've tried it myself and failed. Spend your evening at a glass-blowing or fusing workshop; if nothing else, you'll leave with a great appreciation for what it takes to make a "simple" vase or bowl.
Dance in the Garden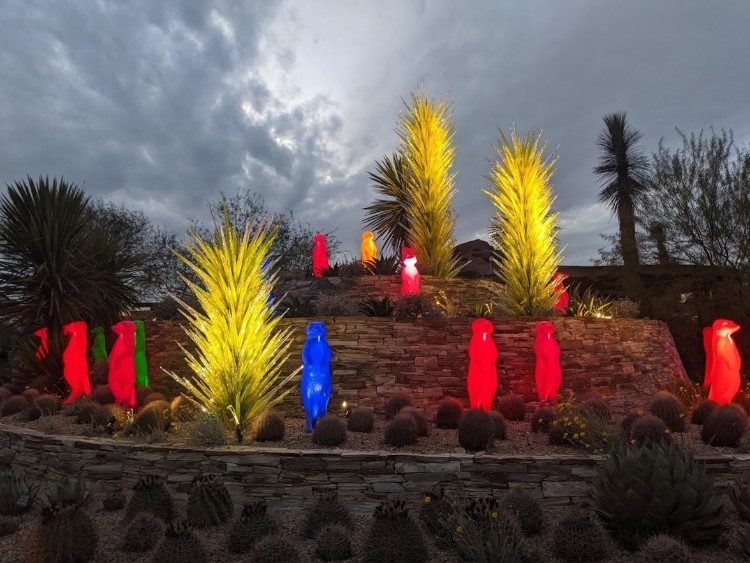 The Desert Botanical Garden is renowned for its beautiful outdoor exhibits, but on some Friday nights, you can extend your visit into the evening for "Music in the Garden". With live music ranging from Latin to swing bands, you can enjoy the garden in your dancing shoes.
TIP: If you have time, swing into Hole in the Rock for some great views before heading to nearby Desert Botanical Garden.
Balance…Carefully
Head to Tempe Town Lake for a different perspective — the city skyline as seen from the water. There, try stand up paddle boarding, an activity that requires a little balance. Don't worry; if you fall in, the water's warm enough you'll be okay.
Get a Birds-Eye View
Several operators offer hot air balloon rides in Phoenix. This serene journey is worth the early wake-up call and is a scenic ride like no other. Watch the city wake up from high in the sky and celebrate with a champagne toast when you land.
Search for Nocturnal Wildlife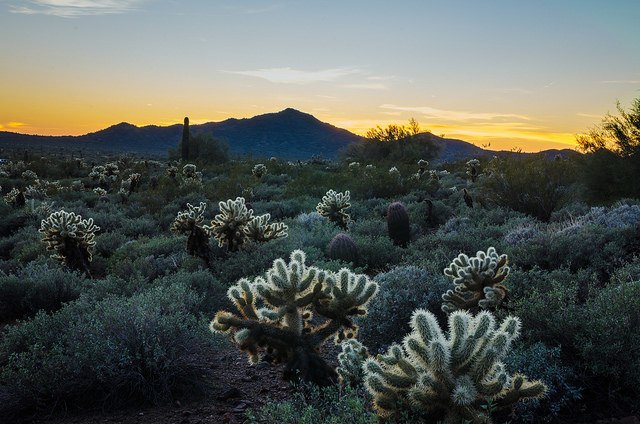 Hop into a UTV and head into the Sonoran Desert at sunset to traverse the terrain and take in your surroundings. Once it's dark out, look for scorpions, rattlesnakes, desert mice, jack rabbits, coyotes, bobcats, or maybe even a mountain lion!
Hint: For a really cool night out, add on some stargazing in the desert where clear skies can provide great views.
Head to the Wild West
By either horseback or jeep, you can leave modern Phoenix for the Old West town of Coldwater. When you're transported back in time, you'll have the opportunity to try your hand at unique activities like steer roping and tomahawk tossing. Do you have what it takes to be a cowboy?
Picnic on Piestewa
Formerly known as "Squaw Peak", Piestewa is the second-most known mountain in the Phoenix region and it's much more accessible than Camelback. You can hike if your legs aren't too sore, or you can simply enjoy a picnic lunch at Phoenix Mountains Park.
TIP: To stretch those legs and clear your mind, add-on a yoga class at Piestewa.
Cool Off at the Lake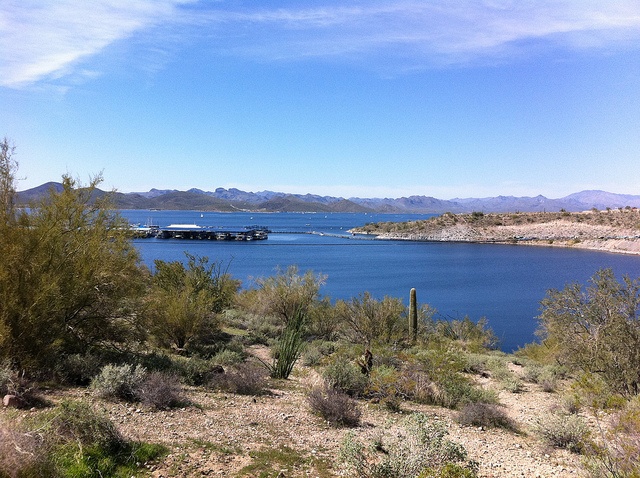 When it gets hot in Phoenix, there's no reason to retreat to the air conditioning. Grab a jet ski for a ride on Lake Pleasant. As the water splashes around you, you'll look for bald eagles, get a great view of the Wadell dam, and get your adrenaline racing!
What other fun things to do in Phoenix AZ would you recommend doing? Have you been there yet?