This post may contain affiliate links. As an Amazon Associate I earn from qualifying purchases.
* * *
Anyone else going stir-crazy?
For me, it started the minute I cancelled my trip to Zion National Park. There's something about having a trip on the calendar to look forward to that can make tough times easier to get through — and goodness knows right now falls under the umbrella of tough times.
I've been trying to figure out how to satisfy my wanderlust when I can't travel (and even my own city's attractions are closed up for the moment). Seems like every other travel blogger is sharing advice about watching Netflix travel shows or virtually exploring museums, but those are passive ways of exploration rather than hands-on sightDOING. Planning travel, or watching someone else travel, does nothing to cure my itchy feet right now. And apparently I'm an impatient person, especially when there's extra stress in my life.
So what's a girl to do when actual travel isn't an option? I do the best I can to create a sense of discovery at home…and you know what? It works pretty well. While it's impossible to entirely substitute these for an actual trip, these really do help keep wanderlust cravings at bay in-between trips.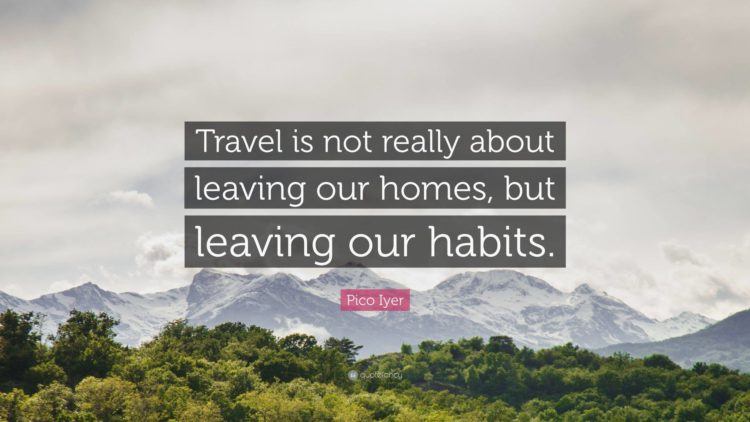 Try Geocaching
Even when you think you know your city inside and out, there's probably something new to discover. Geocaching is a fun way to explore because when you're looking for small hidden items, you're more likely to actively observe what's around you. You're basically forced to slow down and look at things from a new angle.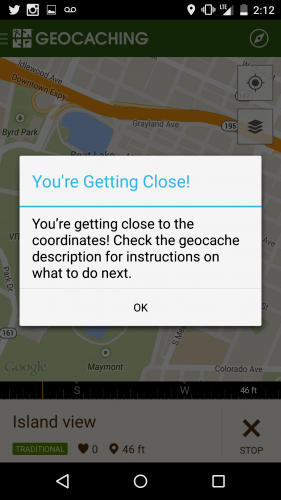 There are thousands of geocaches in any given city, so there should be plenty of options in safe, uncrowded, outdoor places that you can responsibly access right now. I'd find a park on a side of town you've never been before as an excuse to visit somewhere new. You never know when you might fall in love with a neighborhood and want to go back to explore when everywhere's back and open for business.
Check out my geocaching guide for beginners if you don't know how to get started!
Learn a New Language
Communicating in another language is one of the most rewarding ways to interact with your destination, but it takes lots of time and lots of practice. Might as well get started early! I know there are tons of free apps and software (lots of people swear by the free app Duolingo but I prefer Mango), but to step it up a notch, sign up for one-on-one Skype lessons instead.
Working with a real person is way more effective since you'll have to think on your feet in a true conversational manner. It's also a great way to still take part in a cultural exchange; I've taken Spanish classes with Ixchel and Utatlan and you can chat with your teacher about what life is like in Guatemala right now as part of your lessons (and vice versa). You're also helping to keep someone employed when they otherwise might have lost all their in-person students. Win-win for everyone.
If your classes inspire you to later travel and study in person, read my guide on how to choose a Spanish school in Guatemala.
Prepare a Foreign Feast
I know so many people who will set aside four hours for a cooking class abroad but then complain about taking more than 30 minutes to make dinner. Guess what…I bet you have free time now, so pick an international cuisine to learn more about!
Start with a Youtube channel or cookbook, hit your local ethnic grocery store (hint: they're cheaper and better stocked than big box supermarkets anyway), wash your hands, and start cooking. Make it a three-course meal and add a drink for good measure. Cooking can be very therapeutic!
Right now I'm addicted to Manjula's Kitchen, which is all about Indian food (primarily northern India). Since I'm headed to Rajasthan in November, it's a fun introduction to flavors and ingredients.
Teach Yourself Photography
Photos are becoming more and more popular as a part of travel (and sometimes as the entire reason to travel, in an Instagram age).
Take a Hike
Nature tourism is my favorite type of travel and I'm positive there's somewhere near you that's beautiful and unvisited. I can't tell you the number of times I've hiked somewhere without running into another person, which makes it a great low-risk activity this time of year.
The trick to hiking in solitude formal facilities — like a national forest trail instead of a national park. People tend to avoid trails that don't also come with visitor's centers and restrooms, but as long as you've prepared in advance with maps, water, and gear, you should be okay.
Combine this with camping (or glamping) for a mini-vacation.
Sign Up for Periscope
Periscope is a new live video streaming app (well, not so new unless you're behind the times like I am). It's cooler than uploaded videos because you can actually comment on and ask questions while the user is streaming the video. Curious what's just beyond the frame? Ask them to capture something a little to the left. Have a question for them to ask the tour guide they're filming? Go ahead, ask away!
It's not the same as being somewhere new, but it's not half bad. There's two great ways to get started: follow your favorite personalities OR start searching by geotag. Get a feel for where you're headed before you go there or simply daydream about places on your bucket list.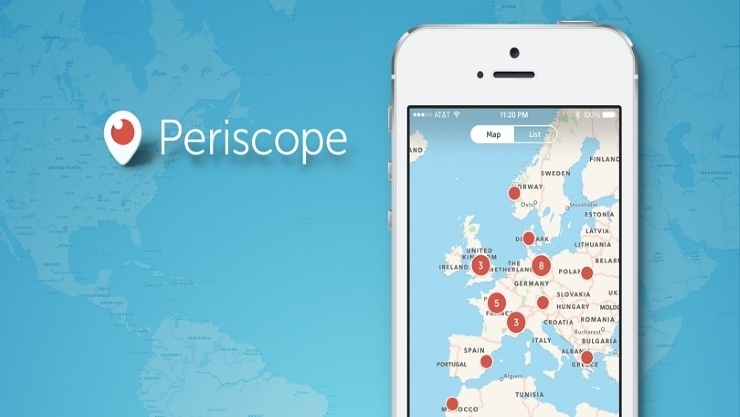 Embrace Your Spirit of Adventure
Why is it that we try crazy things on vacation but not at home? I've gone whitewater rafting all over the world, but I didn't bother to sign up for the local version until this summer. My husband tried fencing in the Netherlands before going down the street. That's pretty backwards, if you ask me.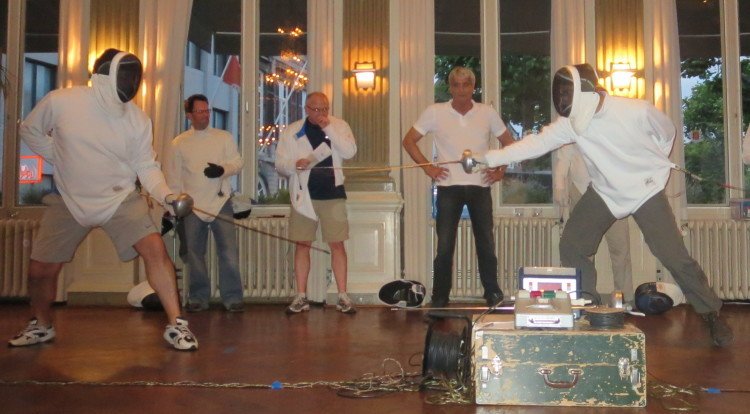 Break free from your routine and carve out a Saturday to try something new. You'd be amazed how often there are deals on Groupon for activities you didn't even know existed in your home city and some organizations let you try their group/class out for free. Start googling for capoiera workouts, sushi-rolling courses, or weaving classes.
Change your mindset, not your destination.
Host a Visitor
Couchsurfing isn't just for a free place to sleep (or to return the favor). It's an entire community of travelers who are passionate about meeting other people. Local hosts are usually more than a roommate: they provide local insight, show visitors around, or prepare a meal.
Guess what? You can participate even if you don't want someone sleeping on your couch or in your guestroom. Create a profile and offer to meet up with travelers passing through your city. Show off something that interests you, like a favorite coffeeshop or a walk past street art. One of the interesting parts of travel is cultural exchange, and you can still participate when other people come to you.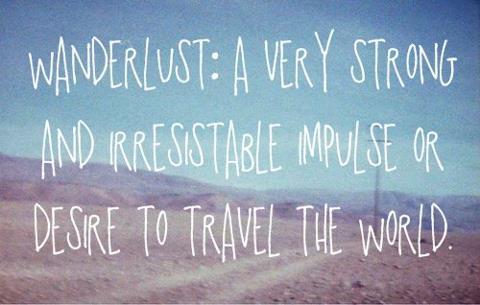 It's easy to go stir-crazy at home, but that doesn't have to be the case!
* * *
Tell Me About a Time You Suffered from Wanderlust. What did you do to cure it?
* * *
Do you know someone who suffers from wanderlust? Share this post on Facebook, Twitter, or Pinterest to help them out. It's not a cure, but treating the symptoms can help!