This post may contain affiliate links. As an Amazon Associate I earn from qualifying purchases.
* * *
You guys might not know it but I used to be an avid camper. The summer I moved to Virginia, Mike and I camped almost every weekend for four months straight. It was our secret weapon to seeing the mid-Atlantic even though we were broke from paying for our wedding.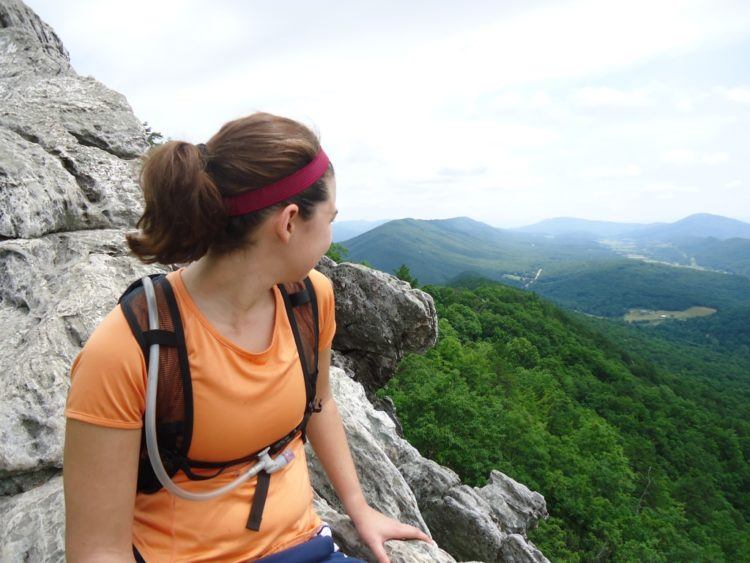 At some point, it stopped being about money and started being about creating experiences you just can't have by staying in a hotel. I'd pack up a backpack, fly across the country, and go somewhere most people don't go. Instead of cruising through Alaska's Glacier Bay National Park for a few hours, I spent three nights hiking and boating and watching whales and listening for bears outside my tent at night.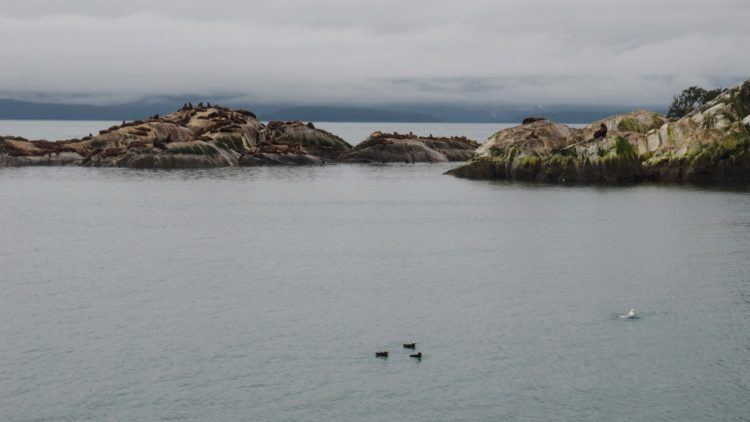 And camping was DEFINITELY the only way I could afford a night on an almost-private island.
Camping works for me (sometimes) but I'm well aware it's not for everyone. I'm not here to convince you that it'll be your new favorite hobby, but I would like to tell you about a platform that shares everything from camping spots to high-end luxury cabins near beautiful, outdoor locations.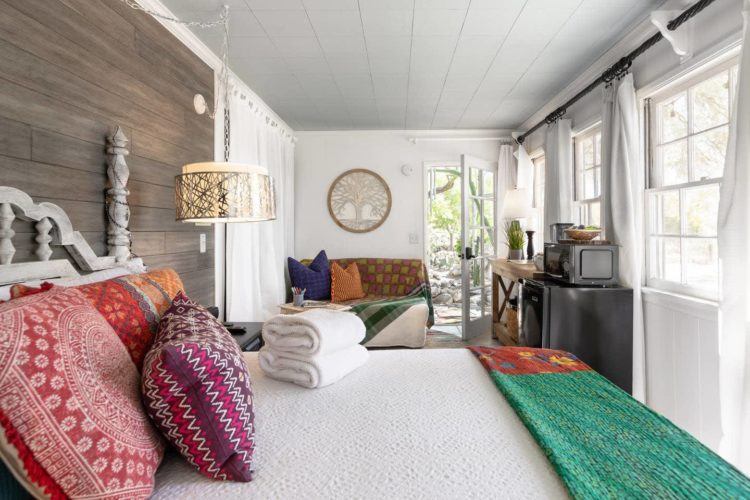 These secluded, outdoor getaways are PERFECT for anyone who needs a getaway while still responsibly hiding out from germs (or just the craze of humanity in general). You get all the entertainment and activity of being outdoors without the worry of catching or passing on a disease, assuming you can get there safely (e.g. by driving yourself).
What is Hipcamp?
Enter Hipcamp, which is basically Airbnb for campsites. Independent land owners list their land for tent or RV campers to use…and many of them also have cabins, "glamping" sites, or one-of-a-kind properties. In some cases, you'll back right up to forests and hiking trails; in others, you might have a lakefront property and an included rental boat.
Hipcamp caught my eye years ago for a very specific purpose (finding somewhere to stay to see the total solar eclipse) — but I'm glad I found it because it makes it so easy to search for outdoor-focused adventures even on a normal basis.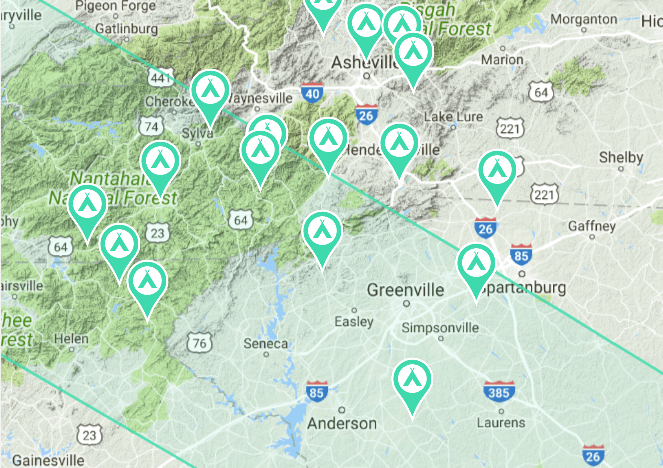 Being outside feels good. It's affordable, it's a way to disconnect, and it's a fun way to change things up for a few nights.
I'm well aware that there are thousands of campgrounds in state parks and other public grounds already, but Hipcamp offers variety that can't be beat. And, if I'm being honest, my stays lean more toward glamping than camping these days — apparently I like my creature comforts like beds and WiFi.
If you're looking for something, I'll bet you'll find it. Plus — something that's important to me all the time and especially now — Hipcamp is often more secluded than public campgrounds. Instead of sharing an area with 100 other campers, you'll have the place to yourself.
How to Use Hipcamp
The good news is that Hipcamp makes it easy to book. You can filter by amenities (RV hookups, toilets, etc.) or by activity (fishing, paddling). That makes it really easy to find inspiration if you know you want to head out but aren't sure where to go. They also pull in public campsites as well, like state parks and regional facilities. It's a heck of a lot faster than searching every website individually to find what you want and see if sites are available.
Need a Hipcamp promo code?

Join Hipcamp using my link and save $10 off your first booking. It's the best Hipcamp coupon I know of, even after being on their email list for a year. The link should automatically give you a discount, but if not, try entering code BECKYPOKORA at check-out.
If you're booking with a private landowner, it works just like Airbnb. They'll receive your booking request but they have the power to accept or deny your booking. My first request was flat-out ignored, forcing me to start over and try again. Maybe that was bad luck, but I can see it being an issue. Thankfully, my three most recent bookings were all with hosts with excellent communication.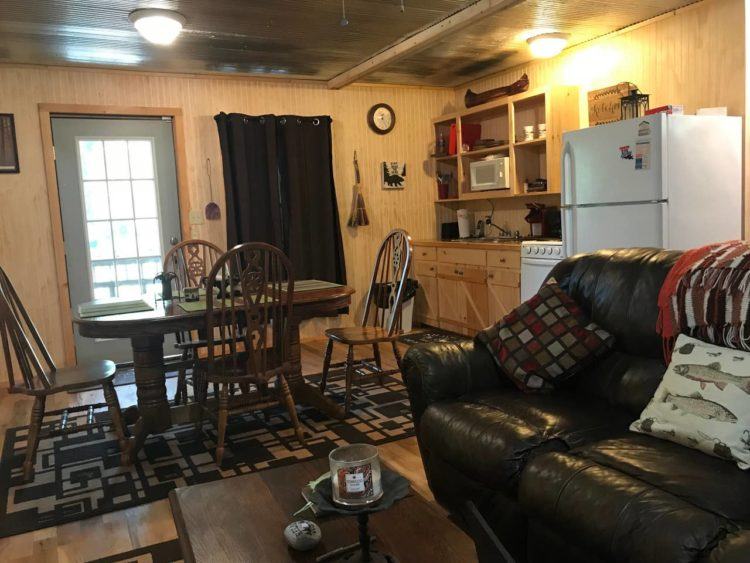 I use Hipcamp as another option when searching for places to stay at destinations I'm heading to anyway.
Hipcamp is particularly prevalent in California, as well as other western states, but you'll find sites nationwide. Some are great bargains, some are near national parks, and some have fun and unique hooks. You can wake up to the sound of gibbons at one California campsite or you play with baby goats near New York's Finger Lakes.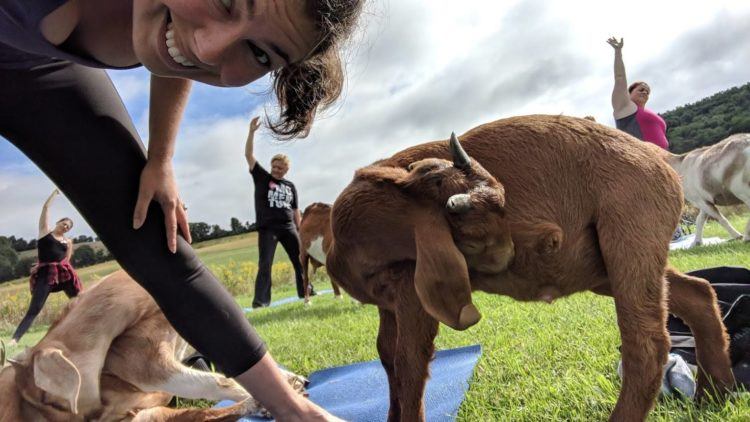 I don't camp often anymore, but the outdoors are still an important part of my travels. I love quiet sunsets and dark nights and crossing my fingers that wildlife wanders by. I love staying near national parks and state forests and undisclosed beautiful places.
Glamping isn't just about saving money or bringing the dog. It takes you to places you'd otherwise never go and helps you to truly appreciate a place because you can't get distracted by cell phones or work emails. Hipcamp is trying to make this easier and more accessible to add to your life… and it works like a charm.
Are you interested in camping while traveling?
Sign up and use my Hipcamp promo code to get $10 toward your first trip.