This post may contain affiliate links. As an Amazon Associate I earn from qualifying purchases.
* * *
Early in a September morning, the Celebrity Millennium docked in Skagway. The year was 2009 and I was having the absolute time of my life cruising through Alaska. I was traveling solo — a rarity on cruise ships — but the trip was already the best vacation I'd ever taken, and I was only halfway through the sailing.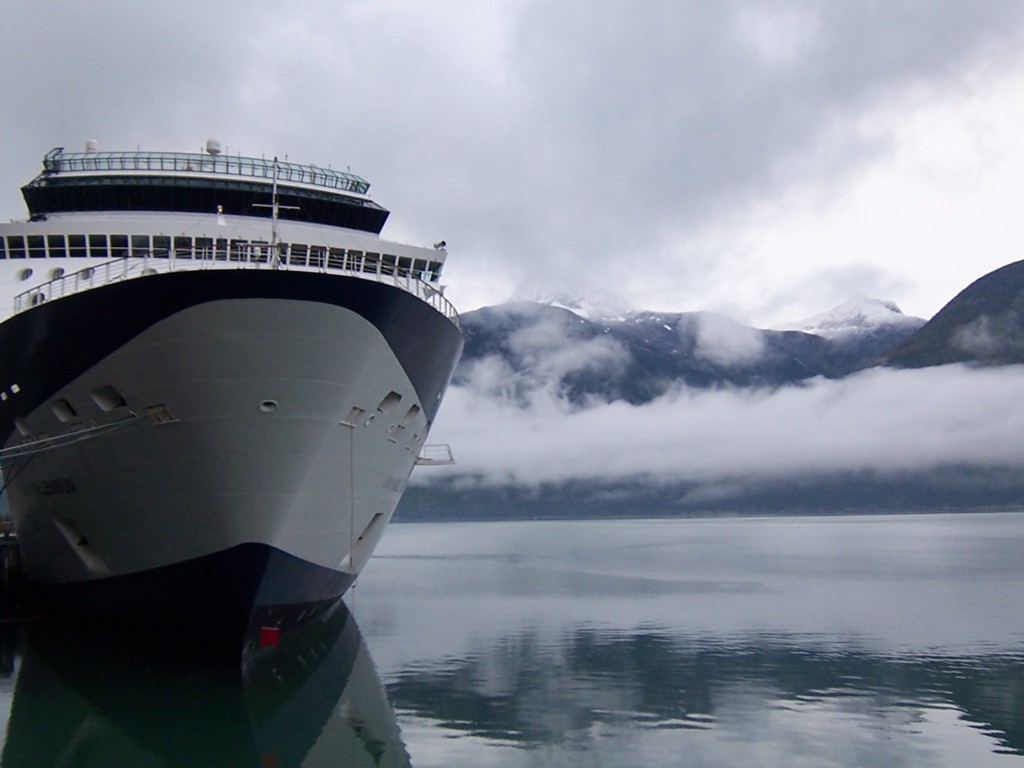 Even though my cruise experience was already amazing, it came with a downside: I only had 13 hours to explore all of Skagway. Bound and determined to make the most of my time, I signed up for a tour that traveled up the Klondike Highway and into the Yukon, 70 miles away. And so, with four wonderful travel companions, we made our way out of town, across the border, and into the natural beauty this region is known for.
While the entire trip was gorgeous, it was Emerald Lake that was the true destination of our mini roadtrip.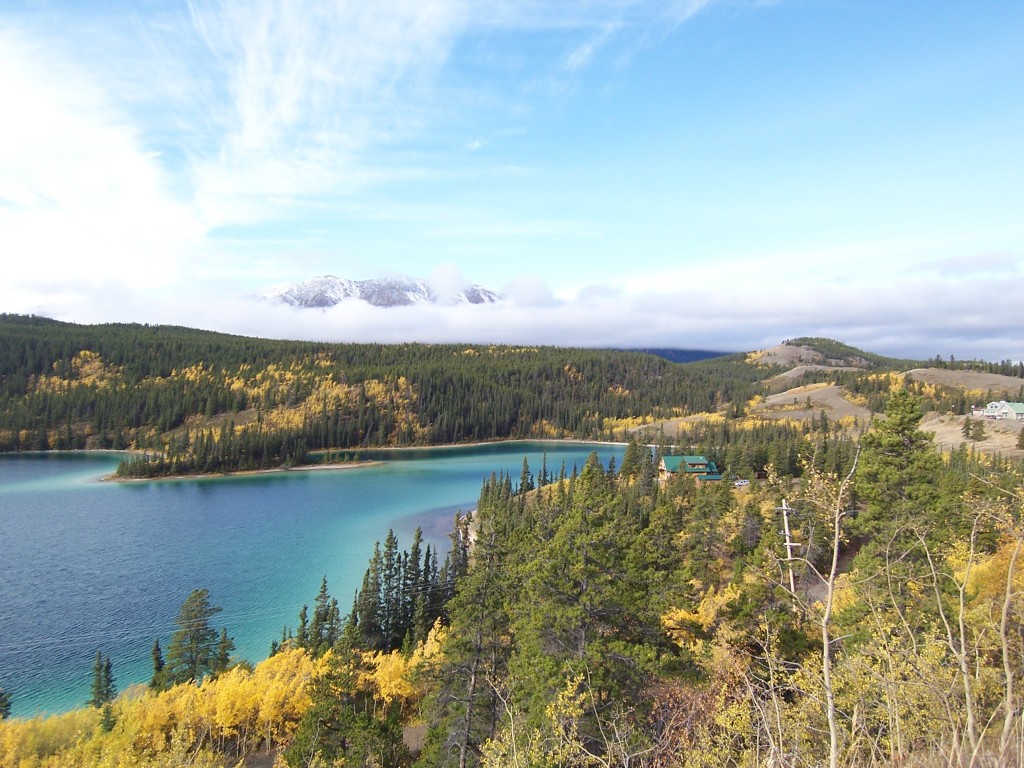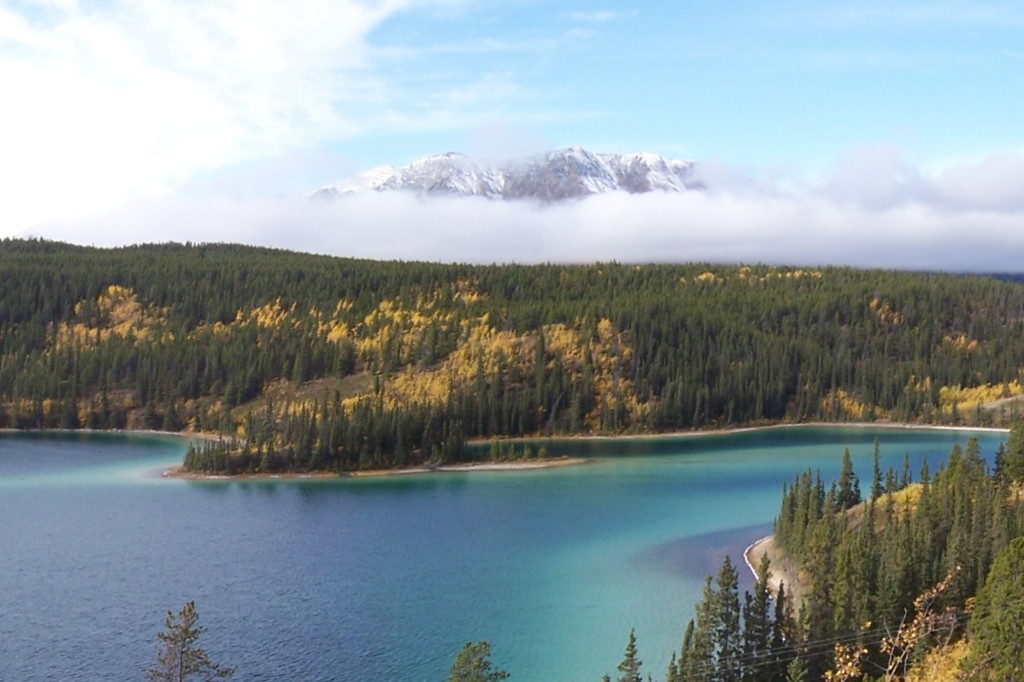 Even the trip back was spectacular!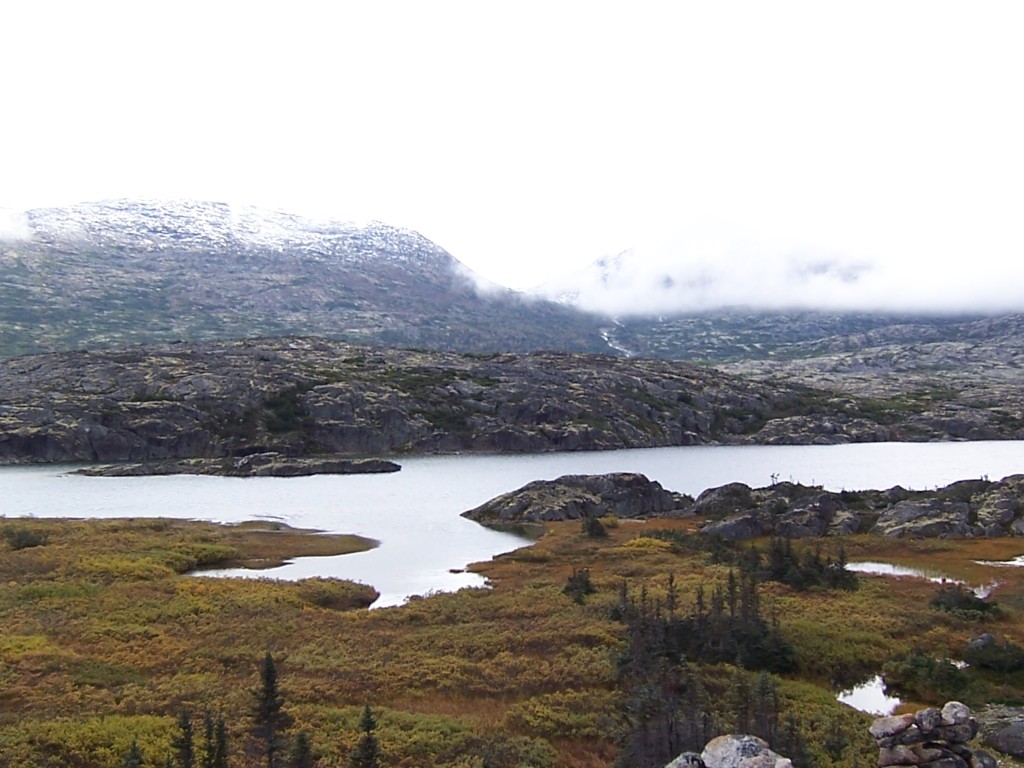 The best part of all, though, had nothing to do with scenery and everything to do with wildlife. This is grizzly country, and we were incredibly fortunate to come across these gigantic, majestic bears.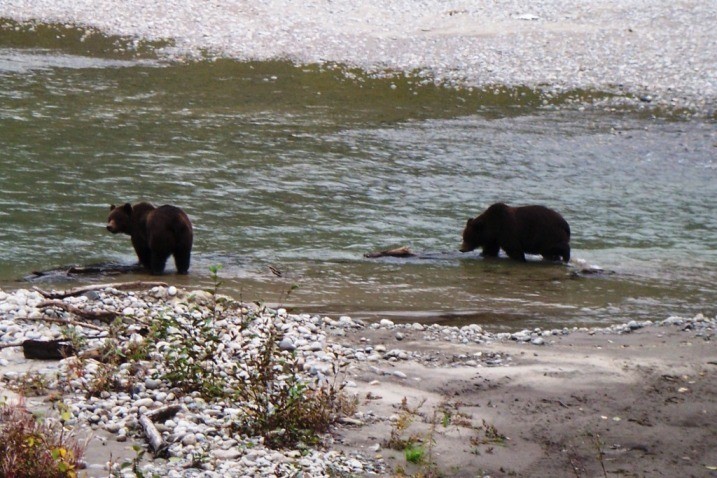 Of course, I'm missing the point. You're not here to look at my photographs (although, I still believe this area is one of the most photogenic I've ever been to!). You're actually here to find out why my then-boyfriend/now-husband proposed.
Less than half an hour away from Skagway are the beautiful Bridal Veil Falls, a sight that I thought would hold no significance in my life. Little did I know, it's said that getting sprayed by the water leads to a proposal. As the only unmarried person on the tour, it was my tour guide's duty to ensure I was sprayed, and I laughed it off.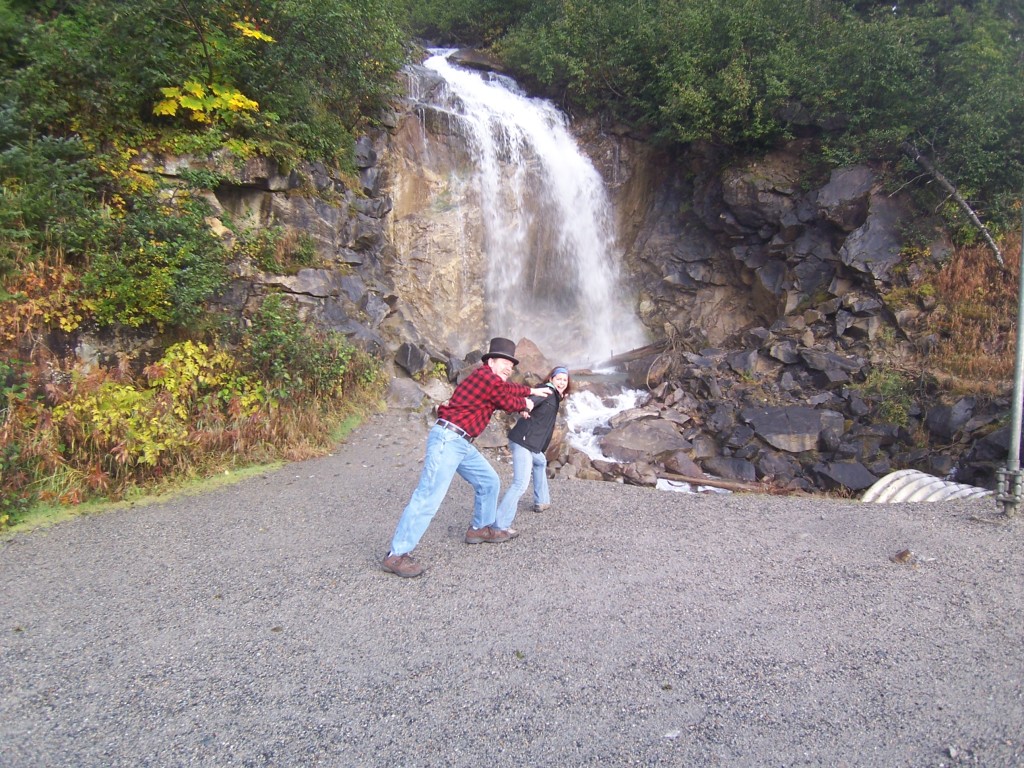 Jokingly, Dyea Dave told me that if I did end up engaged shortly after the tour, it would be a great publicity move for his tours. Single women from all over the world would be coming to Skagway to take his tour and end up married. I thought nothing of it at the time, given that my boyfriend and I didn't even live in the same state and frankly, he wasn't even traveling with me.
Later that evening, sitting on a rock along the riverbank, I called my boyfriend to tell him all about my day. Although I remember sharing brief details about the waterfalls and the legend, I know much more of our conversation centered around watching grizzly bears. After all, a wildlife sighting like that one is way more interesting than a potential engagement. In fact, I forgot all about those waterfalls until 31 days later, when Mike proposed and I said yes.
Do you believe there was a connection between these events or do you think it was coincidence? Let me know in the comments!