This post may contain affiliate links. As an Amazon Associate I earn from qualifying purchases.
* * *
Before a trip, I research the best places to visit, local foods to try, and unique activities I don't want to miss. All this planning helps me craft the trip that fits best for me.
But sometimes, I just happen to get lucky…like when I'm in Mexico for El Grito and the beginning celebrations of Mexican Independence Day.
SPOILER ALERT: Cinco de Mayo actually commemorates the Mexican victory over the French in the Battle of Puebla (1862) and is only celebrated in Puebla…and at "Mexican" restaurants throughout the United States. September 16 is the true Independence Day and is celebrated by Mexicans worldwide.
I had no idea what El Grito was before arriving on Isla Mujeres. Heck, I had no idea it existed. Yet as soon as I found out there was a special event on the island, I knew I'd have to attend, which is how Justin of My Life Nomadic and I found ourselves at the town square with a thousand other people.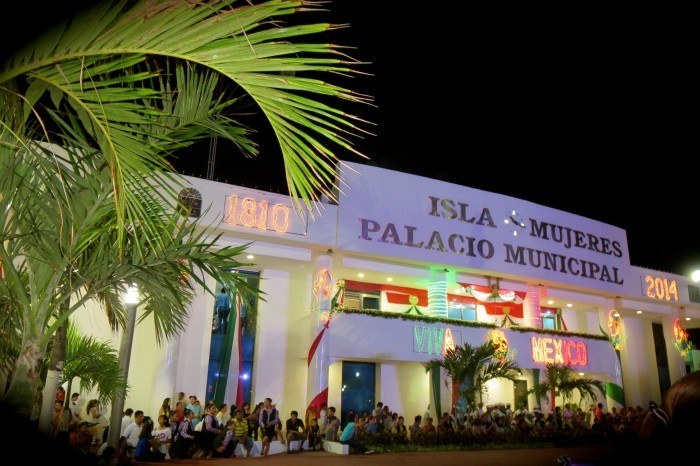 What is El Grito?
The festival of El Grito is a celebration of Mexican Independence Day, held on September 16. Most cities in Mexico hold events, possibly including reenactments, food, music, dancing, and fireworks.
On Isla Mujeres, the night begins with blaring music and traditional dancing on stage as families enjoy delicious street foods and Mexican beers. About half the attendees were dressed in patriotic colors — green, white, and red — while the other half was dressed quite nicely, as if they were about to go out for an upscale dinner. Vendors offer patriotic trinkets, hats, and other accessories to help you get in the spirit of things.
The real event begins at 11:00 pm, when millions of Mexicans around the country gather in their respective town squares for a massive, synchronized call-and-response. A local leader calls out, repeating the original El Grito de Dolores or Cry of Dolores, a speech made by Father Miguel Hidalgo in 1810 that led the nation against Spanish rule (which wasn't officially won until 1821).
Cities have been re-enacting this patriotic cry since 1910, the 100th anniversary of the original El Grito. As the leader repeats these historic words, the crowd enthusiastically cries "Viva!" after every line and a hearty "Viva Mexico!" at the end before ringing a bell to unite Mexico.
Even on tiny Isla Mujeres, the night continues with fireworks. The display isn't particularly grand, but it's impressive due to the sheer closeness they're set off. Awkwardly, every 3-5 minutes after the finale, another firework would be set off, as if someone found another firecracker that hadn't been lit when it was supposed to. Each time, the crowd gave another cheer.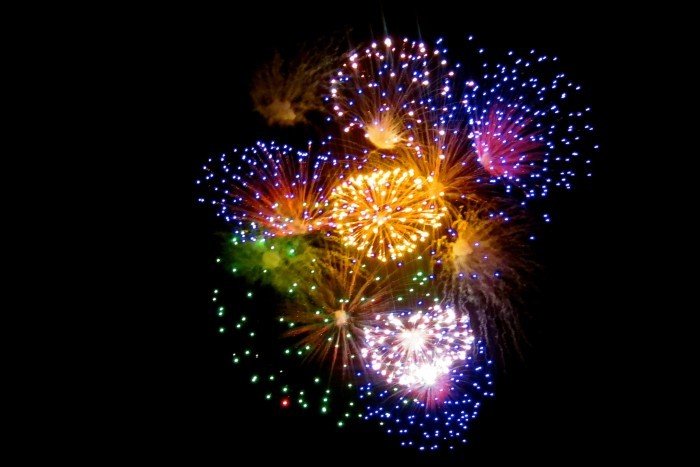 After the fireworks, there's live music, dancing, and a street party. I've heard that as the night progresses, things get rowdy, but when I left just after midnight, it was still a family friendly affair.
Being in town a holiday was just dumb luck this time, but interestingly enough, most of my other travel companions had no desire to make the short trip into town to take part in the festivities. Whether you're in Mexico for El Grito, or in another place altogether during an entirely different occasion, I'd highly recommend making the effort to participate. Getting involved with local customs is one of the best ways to learn more about the world — and one of the most fun ways to spend your time.
* * *
Share your story in the comments!
What other festivals, holidays, or events have you traveled during?
* * *
Related Posts:
* * *
A special thanks to the Cancun Convention & Visitors Bureau and Palace Resorts for making my trip to Isla Mujeres possible. As always, all opinions are my own.