This post may contain affiliate links. As an Amazon Associate I earn from qualifying purchases.
* * *
If there's one thing the United States does better than almost all other countries, it's making the great outdoors accessible to everyone. The U.S. National Park Service manages 59 national parks. Together with national monuments, preserves, and other protected areas, there are 400+ sites covering 84 million acres — and they're all free August 25-28!
Active travel is a huge component of my sightDOING and national parks make it easy. The obvious activity is hiking (and it's one of my favorites), but national parks go way beyond that. You'll find soft adventures like caving and rock climbing at some locations. Rangers lead snowshoeing tours in the winter and stargazing on dark nights. And when the outdoors just aren't your thing, you'll find interactive lessons or special events at historical sites and monuments as well.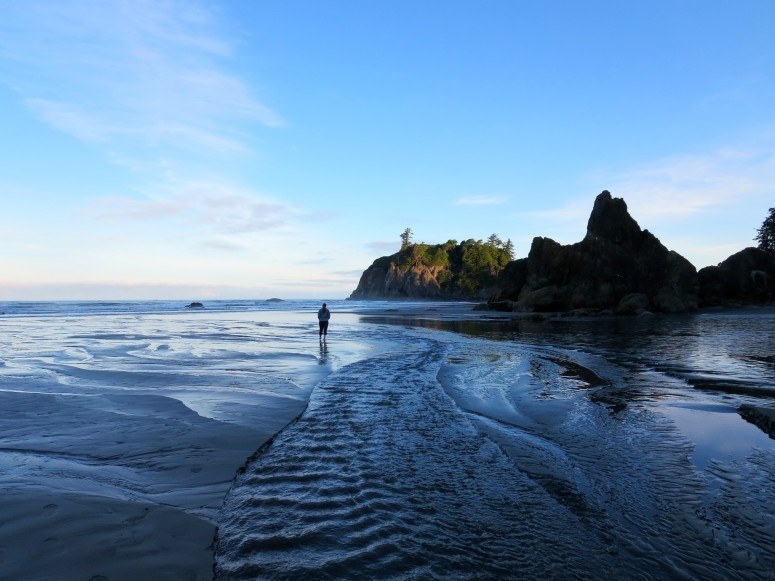 Free Admission During National Park Week
From April 16-24, 2016, the National Park Service is opening up all national parks for free. Some special activities may still require a nominal fee, but those are completely optional. It's the perfect opportunity for a roadtrip or a simple picnic lunch at a site near you.
Need more notice? Mark your calendar for other free days in 2016: August 25-28, September 24, and November 11 or buy a national park pass for $80 and receive unlimited admission to all sites for a full year.
With the National Park Service celebrating its 100-year anniversary this year, crowds are likely to be bigger than usual. You can work around that by heading into the park early morning or late afternoon, on weekdays, or spending peak hours farther away from the parking lot. Walking 10 minutes down a path is often the fastest way to leave crowds behind!
My Favorite National Parks
I've been really lucky and have visited more than my fair share of the country's national parks. They're each special in their own way, which is precisely why they've been designated as protected areas.
So far, my favorite national park has been Denali National Park in Alaska: the wide open spaces are unmatched by anywhere else I've ever been and the scenery is dramatic. From tall mountains (including Denali / Mt McKinley itself) to pristine lakes, it doesn't get much more beautiful. Spotting wildlife is common, and we saw a wolf, moose, caribou, and much, much more. Our September trip was so beautiful with aspens and other trees turning golden yellow that we even ignored how cold it got after dark.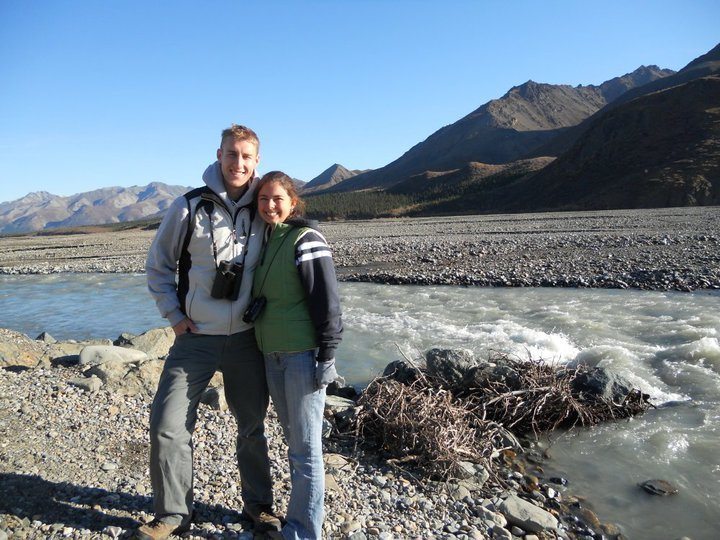 But other favorites are Rocky Mountain National Park in Colorado and Mount Rainier in Washington: both parks have snow-capped mountains and green forests, which is my favorite version of natural beauty.
My Least Favorite National Parks
Yes, every park is special, and yes, I've enjoyed every park. Still, some of them just haven't been a perfect match for me.
Yosemite National Park in California is gorgeous, but it has a Disney-like feel to it with crowds, shuttle buses, and so many shops and restaurants that it was hard to remember it was nature sometimes. We enjoyed a few great hikes and I'll never forget the big bear outside our tent while camping overnight, but I'll be very careful to visit during shoulder season when we return.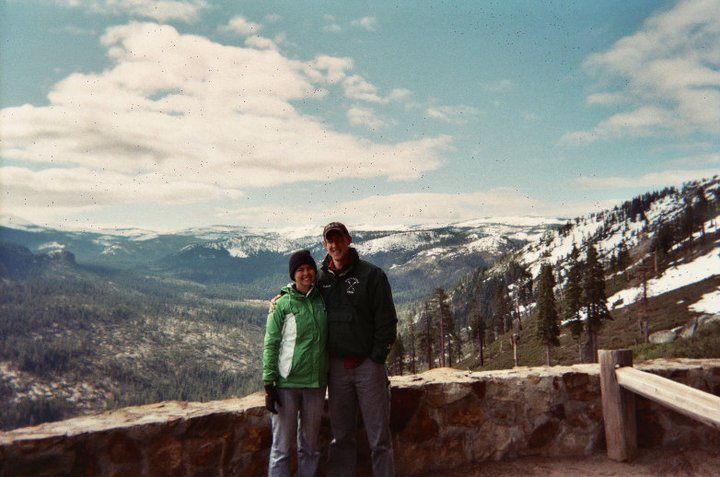 My other least favorite is right in my backyard: Virginia's Shenandoah National Park. It's simply not as pretty as some other parks and I think most of the hikes are overrated, but that might be because outside of park boundaries (and still in Virginia's Blue Ridge Mountains) are even more beautiful places. Check out my 5 favorite Virginia hikes if you need suggestions!
Planning Your National Park Visit
I always recommend spending the night within national park boundaries if you can instead of commuting in from surrounding cities. You'll enjoy gorgeous sunsets without worrying about driving after dark, can take advantage of scenery in the morning before day-trippers arrive, and
Want to plan your own adventure? Read more of my best national park travel tips!
More About U.S. National Parks
A 3 Day Hiking Itinerary for Rocky Mountain National Park

One of my favorite national parks, Rocky Mountain National Park in Colorado has everything from forests to lakes, mountains, and wildlife opportunities. See it all in 3 days with my guide!

My Mom Was Totally Right About Mount Rainier

With limited time, I was going to skip Mount Rainier National Park entirely, but my mom convinced me it would be a worthwhile day trip from Seattle. It kills me to say it, but she was right!

4 Unmissable Spots in Olympic National Park

It's kind of crazy that Washington lumps together mountains, beaches, and rainforests into one gigantic national park, but Olympic National Park is a really tremendous place to go. Make the most of your visit by visiting these highlights!

A Guide to Yosemite National Park

Yosemite is gorgeous, but it's crowded in the central areas — which were the only parts open during our Memorial Day visit due to too much snow! Make the most of the park after reading my experience.

California's Unknown National Park

The Channels Islands are off the coast of Oxnard, CA (between Los Angeles and Santa Barbara) and offer opportunities way beyond hiking. Read about the discoveries from kayaking and snorkeling along with tips to plan your own trip.

Pinnacles National Park

Pretty much in the middle of nowhere, California's Pinnacles National Park is full of massive boulders and other rock formations that turn the area into a playground for rock climbers and hikers.

Why 24 Hours for the Grand Canyon is Just Right

My initial thought to spend several days at the Grand Canyon was probably overkill for all but the most serious hikers who want to trek from rim to rim (3-4 days). Find out why 24 hours is a good amount of time and schedule your trip accordingly.

Chiricahua National Monument

Officially national parks and national monuments are different things, but both are managed by the National Park Service and offer fabulous opportunities to explore and discover. Chiricahua is one I had never heard of, but ending up loving!

Bandalier National Monument

Not all national parks are just about the great outdoors: Bandalier in New Mexico is home to former cliff dwellings and lots of ranger programs detailing the native history of the area.

El Morro National Monument & El Malpais National Monument

These two New Mexico national monuments are situated close to each other and easily accessible as a day trip from Albuquerque or Santa Fe. Since they're very different destinations, seeing both is worthwhile.

Volcanoes National Park in Hawaii

Conditions didn't let me get up close and personal to lava flows in Volcanoes National Park, but the geothermal activity is still fascinating. This park is one great experience after another!
* * *
Add your own tips in the comments!
What are your favorite national parks? What insider tips would you suggest?