This post may contain affiliate links. As an Amazon Associate I earn from qualifying purchases.
* * *
After three wonderful days in the Monterey area, we finally "slept in" with a wake-up at 6:30! What a change for us! We started our morning with breakfast at the Wild Plum Café (okay, but nothing special), and then hit up the grocery store for some picnic shopping since we'd be headed off to no-mans land for the afternoon.
While planning our trip, I had seen a photo of Pinnacles National Monument, and decided we had to go there. So we drove off to Pinnacles West for half a day of hiking.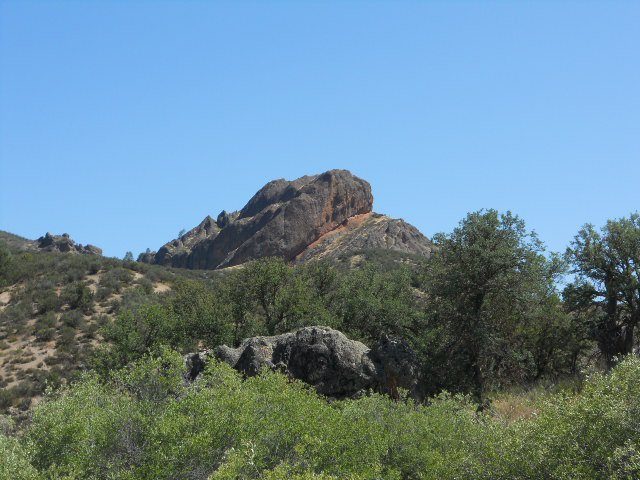 EDITOR'S NOTE: Since the time of this publication, this has now been designated as a national park, a well-deserved title.
This park really is in the middle of nowhere…and that was a plus for us! We started off with the Juniper Canyon Loop, about a 4-5 mile hike with some very narrow, steep sections. We had a ton of fun scrambling over rocks and hiking along the narrow edges. There were great views everywhere you looked, and it was really quiet on the trails.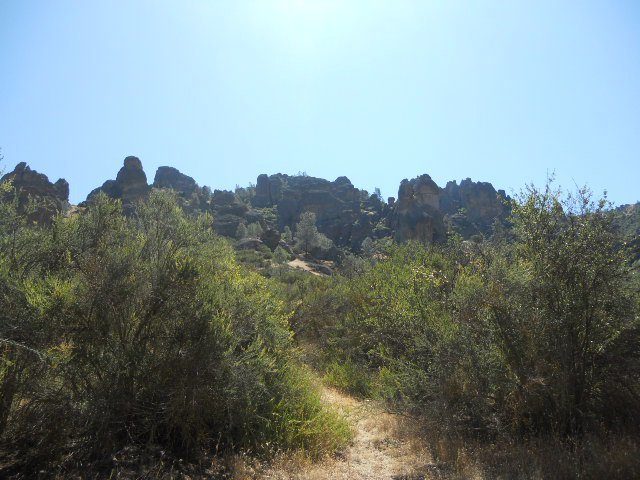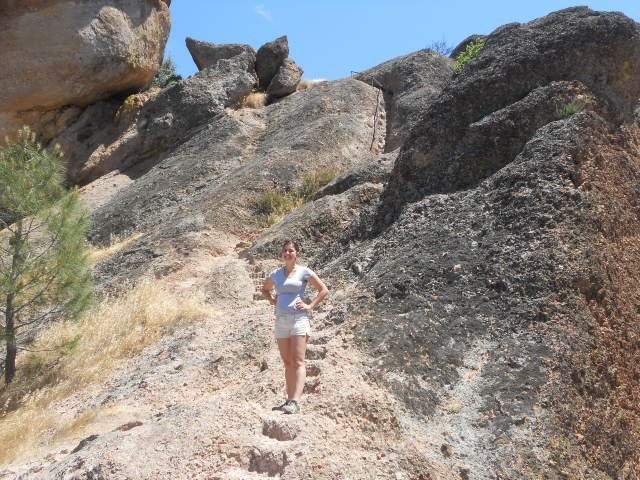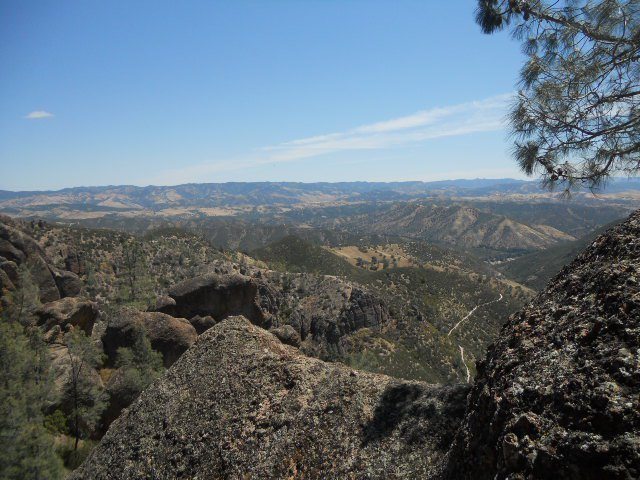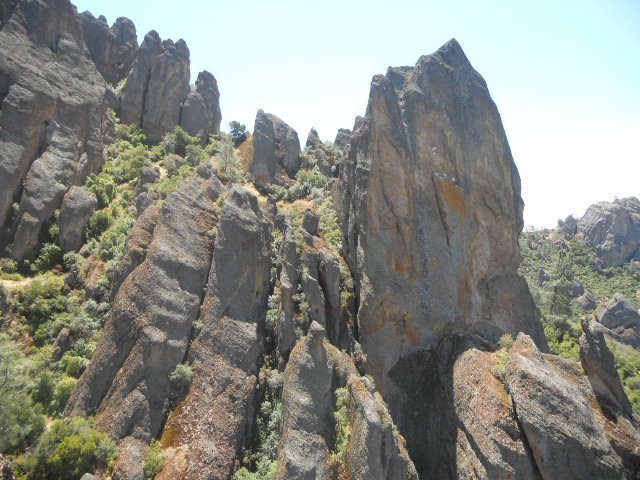 Afterwards, we checked out the Balconies Caves Trail. Like in Julia Pfeiffer Burns State Park in Big Sur, the two trails felt worlds different despite being within a stone's throw of each other. It was much greener, much shadier, and much cooler. The section of the hike through the cave is pretty short, but overall a great hike.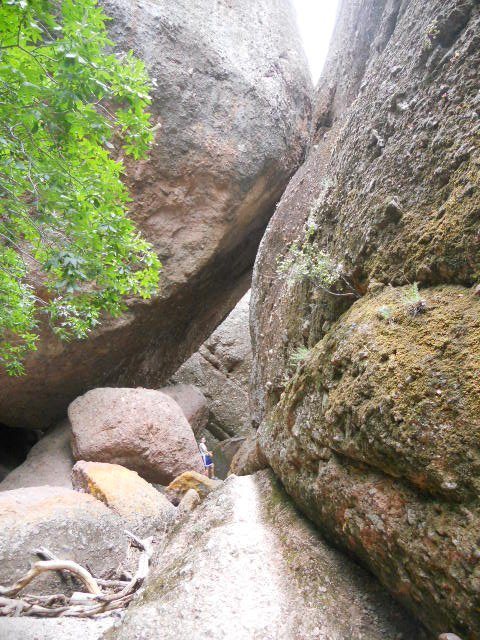 We spent about 3.5 hours here, including time for a picnic lunch and admiring some of the rock climbers.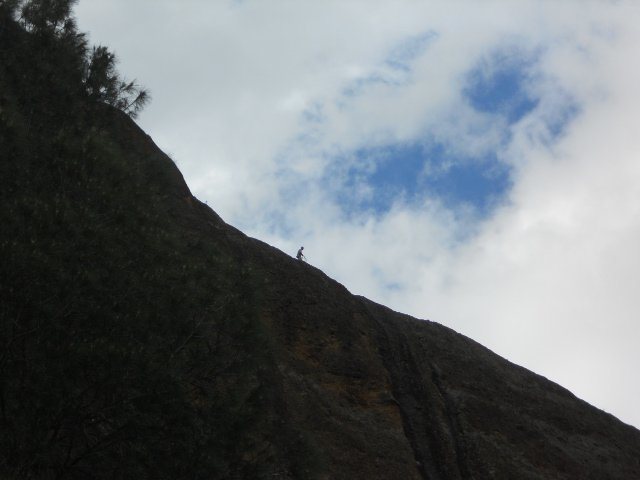 TIP: Bring water, and lots of it. It is much hotter than along the coast, and the canyon trail doesn't have much protection from the sun.
We spent the afternoon driving to Yosemite National Park's southern entrance (Oakhurst). We were truly surprised at how much we enjoyed the drive, driving past vineyards, tons of farmland, cattle ranches, reservoirs, and some mountains. I searched for prairie dogs out my window (yup, spotted a few) and we got a taste of the Old West in Raymond while driving down Avenue 20 ½ (a great drive that was more fun than sticking to the highway). Not a bad drive from the Pinnacles, about 3.5 hours.
TIP: Bring your iPod and connector cable or audiobook – there were a lot of parts of the drive that either didn't get radio, or very limited selection.
We spent the night in Oakhurst before our visit to Yosemite, which I'll detail further on the next installment of this report.
Keep Reading –> The Complete List of U.S. National Parks to Track Your Travels