This post may contain affiliate links. As an Amazon Associate I earn from qualifying purchases.
* * *
Less than an hour from Santa Fe is a natural wonder and archaeological site of the Ancestral Pueblo people. Today, this protected area within the Frijoles Canyon is known as Bandelier National Monument, a day trip that doesn't get nearly enough mention.
Bandelier National Monument
In fact, I nearly never went there. My parents and I had plans to spend the morning at the Albuquerque Balloon Fiesta, but strong winds cancelled the mass ascension and it was time for Plan B. And what a magnificent back-up plan Bandelier was.
Although a human presence has been in the area for nearly 10,000 years, the area is most famous for the Ancestral Pueblo people who permanently settled in the area starting in the year 1150. They built pueblo homes on the canyon floor, carved cavates in the canyon wall, and constructed large kivas (ceremonial structures).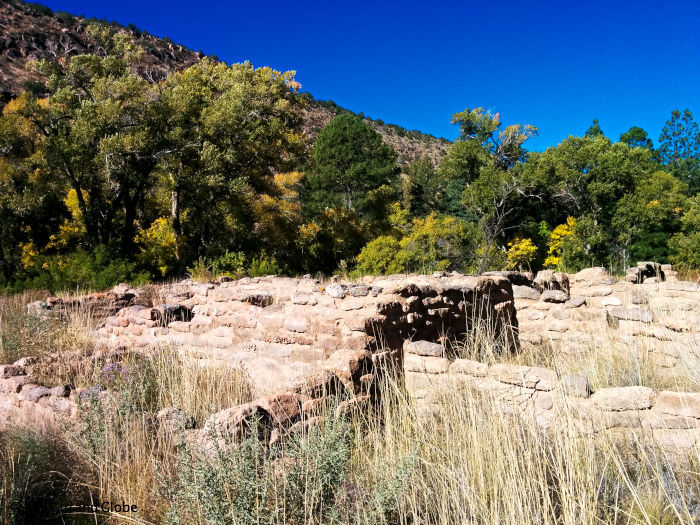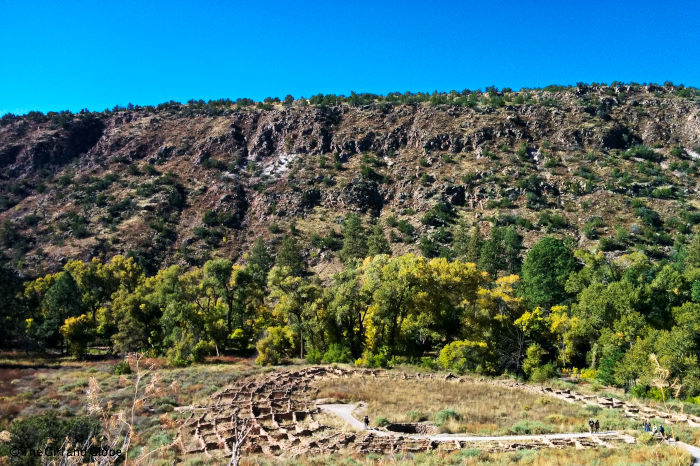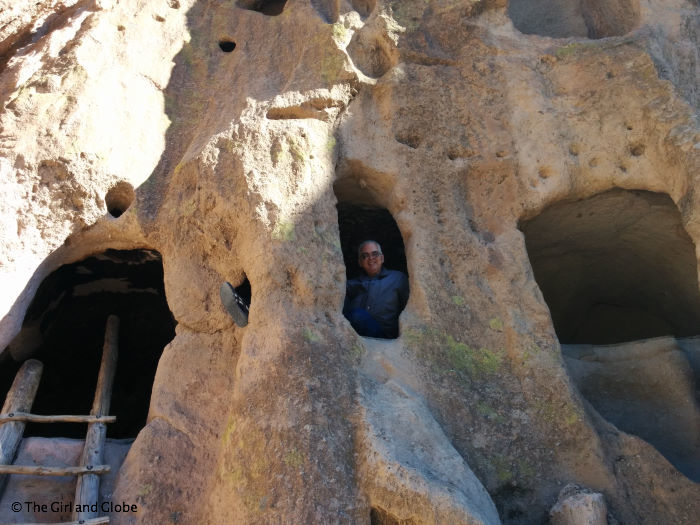 The main loop through the park is a short 1.2 miles, but includes numerous stairs and even several ladders to help you peer into the cliff dwellings. A 1-mile detour (round-trip) will take you to the Alcove House, situated 140 feet above the canyon floor.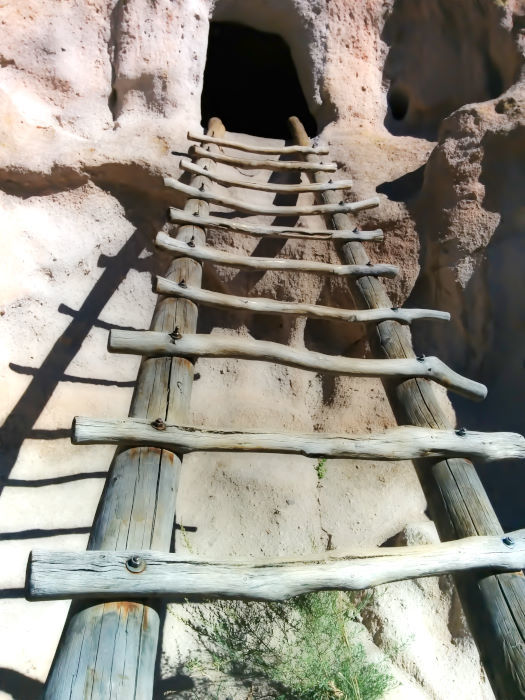 To learn more about the area's history, borrow an information booklet from the rangers for a self-guided visit or time your visit to coincide with a guided tour; the film at the visitors' center is entirely uninformative.
The history alone is a strong draw for most visitors, but for me, the park was all about spectacular scenery.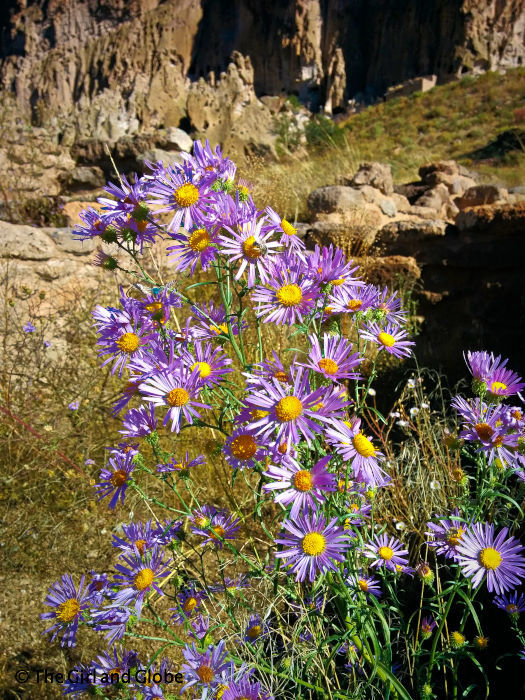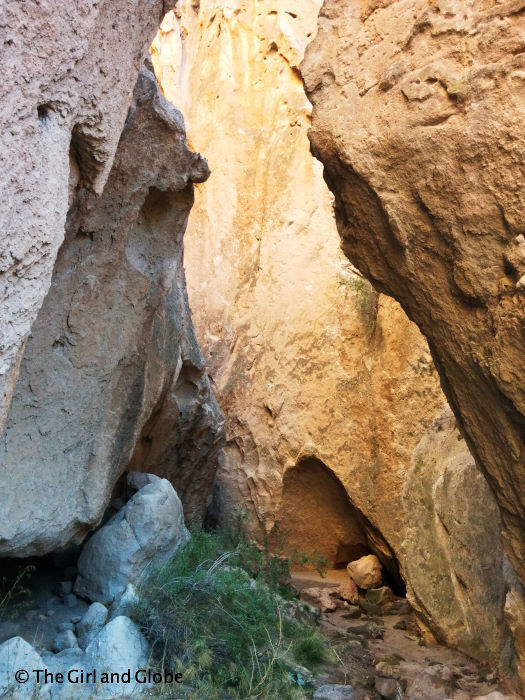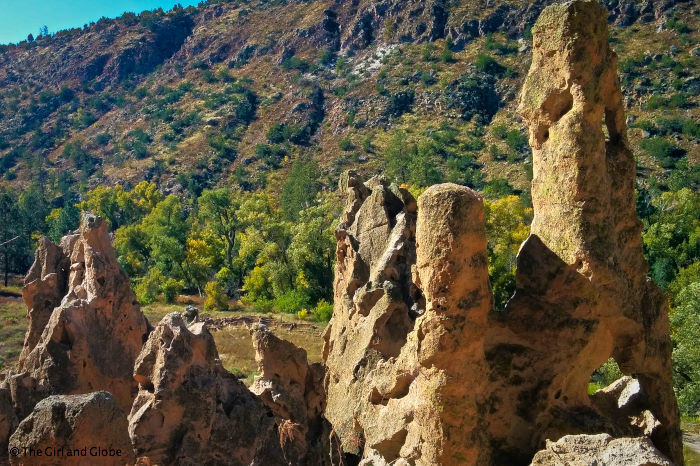 Hikers will find 70 miles of trails, a real treat under New Mexico's blue skies and warm sun. Pack plenty of water and don't be get caught off-guard by the altitude, which wreaks havoc on anyone from sea-level, like myself. For a short day, consider taking the park shuttle to the campground and hiking down the Frey Trail to the main loop through the park before shuttling back to the campground to get your car and saving yourself from the uphill trek.
If you go…
Bandalier National Monument makes an easy day trip from Santa Fe, Albuquerque, or even Taos, depending on where you're based. Admission is $6/person or $12/carload; holders of the America the Beautiful Pass can get in free. Summer visitors (May-October) are required to take a shuttle into the park from White Rock due to limited parking after flood damage, but shuttles are free and run every 20-30 minutes. Our visit, including shuttling time, was 2 hours and 45 minutes and included the Main Loop Trail, Alcove House, part of the Frey Trail, and the video at the visitor's center.
* * *
Read More About New Mexico: