This post may contain affiliate links. As an Amazon Associate I earn from qualifying purchases.
* * *
Is there anything more beautiful than fall foliage?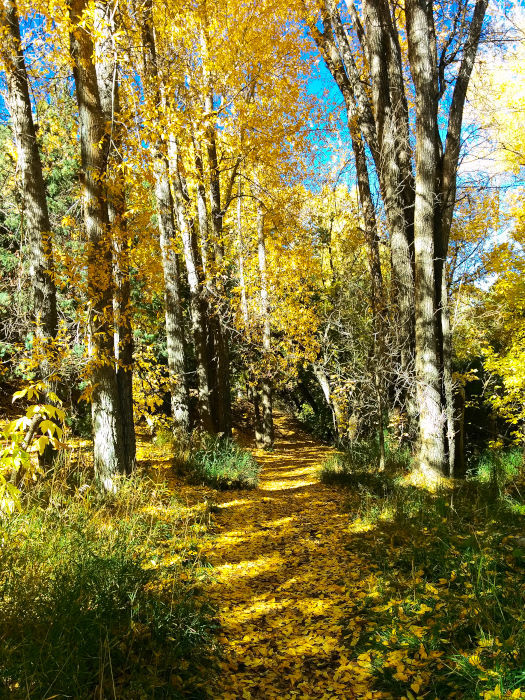 Yes.
It gets even more beautiful when you add snow to the mix.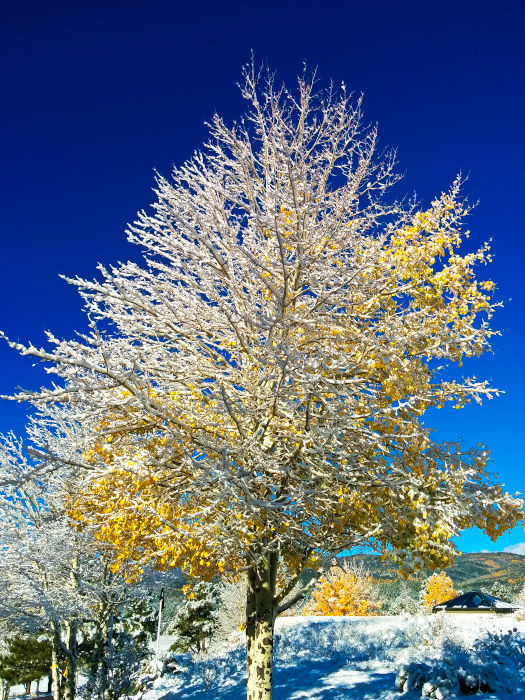 It was pure luck that the day I drove the Enchanted Circle scenic byway out of Taos that a layer of snow had blanketed the area overnight. The vivid yellow aspens against New Mexico's cloudless skies is a sight to behold all autumn long but with fresh snow, it's magical.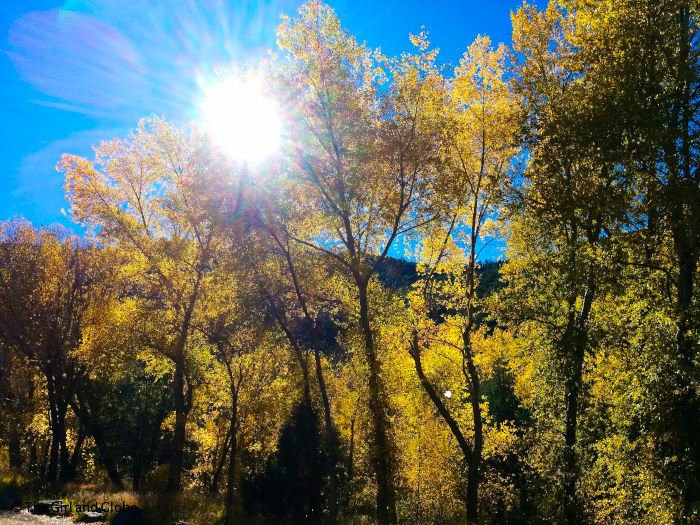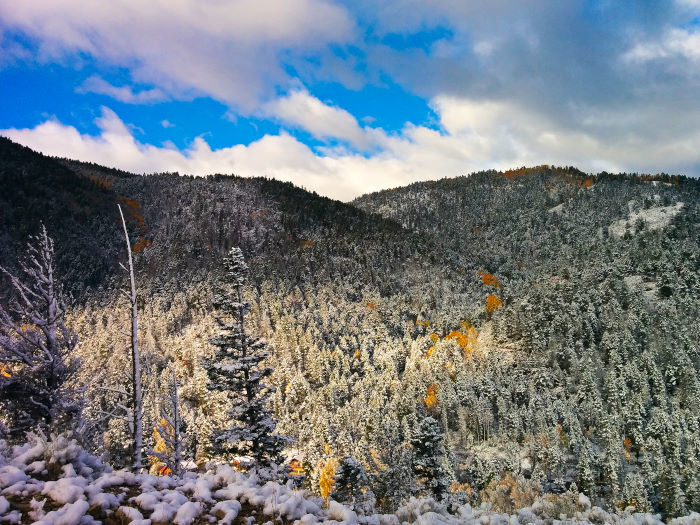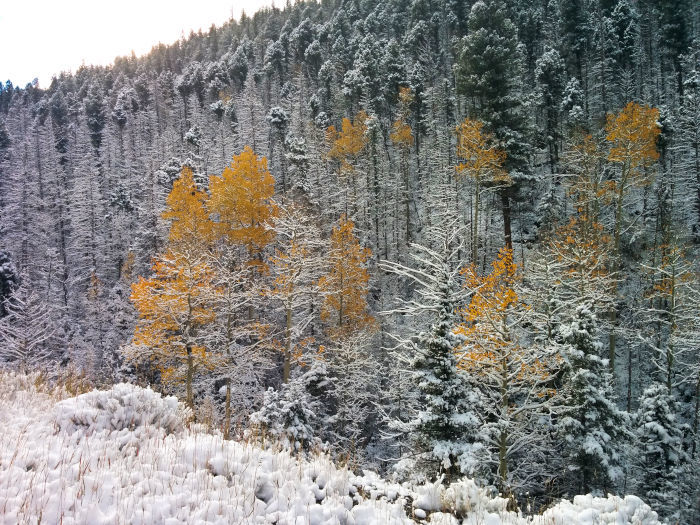 It's true that much of New Mexico is beautiful and that you don't often have to go far out of your way to find incredible scenery. The Enchanted Circle, though, is worth the drive. It loops from Taos north to Questa, east to Red River, south to Eagle Nest and Angel Fire, and then back west to Taos over 83 miles. If you love to ski or hike, this area is a playground. Even if you're not, driving the loop still makes a gorgeous day trip.
There aren't many attractions along The Enchanted Circle, but you could spend a day watching artisans in Questa, visiting the saloon in Red River, watching playful otters at Eagle Rock Lake, viewing the well-done displays at the Vietnam Memorial near Angel Fire, and hiking just about anywhere along the route.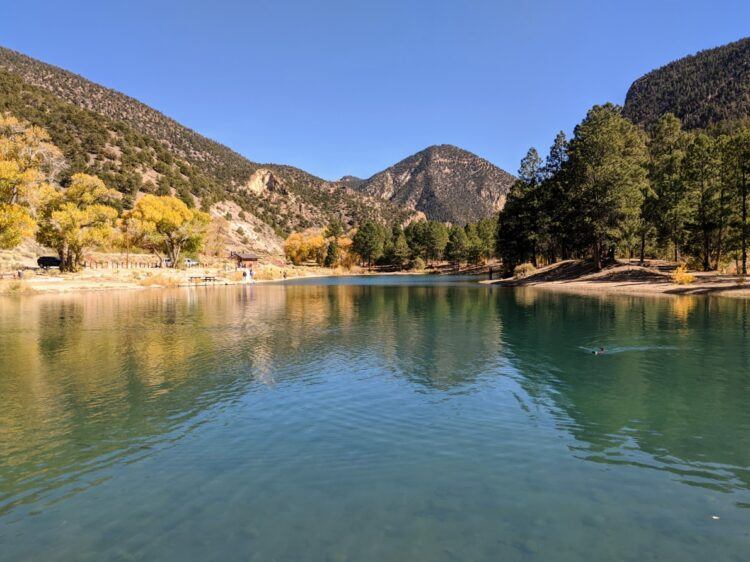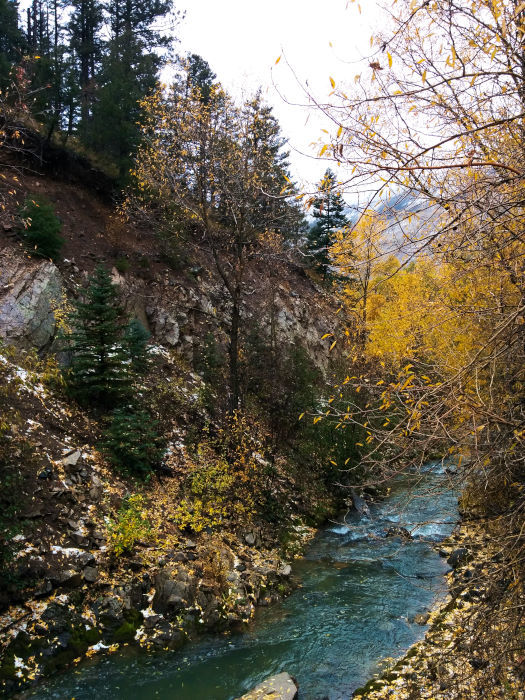 Along the way, the side trip to the Rio Grande Gorge bridge provides a shocking view of the deep gorge below, though the highlight for us was a herd of antelope gathered near the gorge edge.
Then again, you could simply sit back and enjoy the ride. With a few steep descents, switchback roads, and ever-changing scenery, the Enchanted Circle is more about the journey.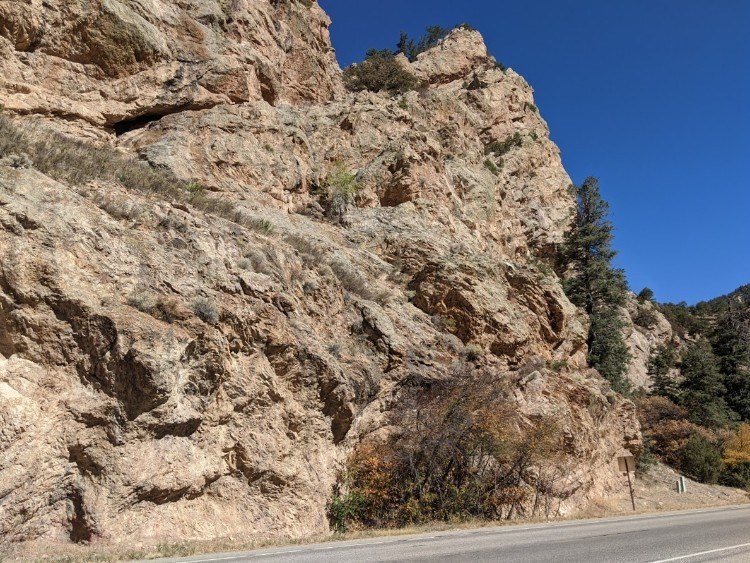 If you go…
The loop itself should only take about two hours to drive, but you should plan on additional time for photographs, hiking, and exploring. Unfortunately, it seemed like there was never a safe place to pull off the road to enjoy the most scenic vistas (including those of Mount Wheeler, New Mexico's highest mountain), but you'll likely find yourself stopping along the way anyway. I've been told it's beautiful year-round, but I've done it twice in October and I couldn't be happier. Summer brings weekend festivals, outdoor tours and activities, and long days for hiking while winter brings opportunities to ski.
If you intend to stay the night, I'd recommend basing yourself in Red River: there's a decent selection of hotels and restaurants for your stay along with great vistas. We stayed at the Best Western which I can gladly recommend. If Red River is booked up, try Angel Fire or the Eagle Nest Fly Shack and Lodge. Taos is by far the largest city in the area, but has a very different feel (shops and galleries as opposed to the great outdoors).
* * *
Share your thoughts!
Did you know New Mexico could be this beautiful? Would you describe it as 'enchanted'?
* * *
Read More About New Mexico