This post may contain affiliate links. As an Amazon Associate I earn from qualifying purchases.
* * *
There's a new checking account on the block and it's a decent pick for travelers. SoFi Money offers decent interest rates, refunds ATM fees (even abroad), and advertises no foreign transaction fees. Plus, you can set up an account in less than three minutes with no "hard pulls" on your credit report — and they'll give you a $50 bonus when you deposit your first hundred bucks.
Is there a catch when it comes to SoFi Money for travelers? And how does it compare to long-time favorite Charles Schwab checking? Let's take a look.
Heads up!

SoFi offers a whole slew of financial services — student loans, mortgage refinancing, crypto trades, and investment accounts. For the purposes of this review, I'm focusing ONLY on "SoFi Money", which basically acts like a checking account. This is the ONLY part of SoFi that's pertinent to a travel blog, since compared to most banks, it has a lot of perks for international travel.
SoFi Money Overview
SoFi Money is an online-only "cash management" account; you won't find any physical banks you can walk into. All your account management is done online, ranging from photo check deposit to electronic transfers. If you need old-fashioned cash, you'll get it from an ATM — any ATM. Customer service is by phone rather than in-person (the reps are based in California and Utah).
By keeping everything digital, SoFi passes on savings to its customers. That means no fees on their SoFi money account and higher interest rates. Yay!
I've been banking online only for years, so this isn't a big change for me, but it might be for you.
Why Travelers Should Care About SoFi Money
All ATM fees are refunded, from any ATM worldwide.
That little prompt that comes up saying the machine will charge you $3? Refunded, every time, from any machine in the world, with no limits. And you're refunded in just a few days, rather than in one big sweep at the end of the month. That makes it much easier to keep track of (and it's always nice to get your money sooner).
If you're heading to somewhere in the world where you expect to make most payments by credit card — Sweden, for example — this isn't a game-changer. You might hit an ATM once over the course of two weeks, so that $3 saved is no big deal.
But if you're heading somewhere that you'll need cash for almost every single payment? That adds up to lots of withdrawals — for me, about $30 per week of travel. I'd rather get cash at $100-200 at a time instead of carrying thousands with me. It's just too much of a security risk, no matter how much I try to keep it hidden and safe. The more times you hit up the ATM, the more times you rack up ATM fees…unless, of course, they're refunded.
For me, a two-week trip to Kenya would probably rack up $60 in ATM fees. My trip to Guatemala a few months later, another $30. Head to China (yes, cash for everything there, too!) and it's another $30+. Suddenly, those refunds add up to real money (and that's not even including any withdrawals you make at home).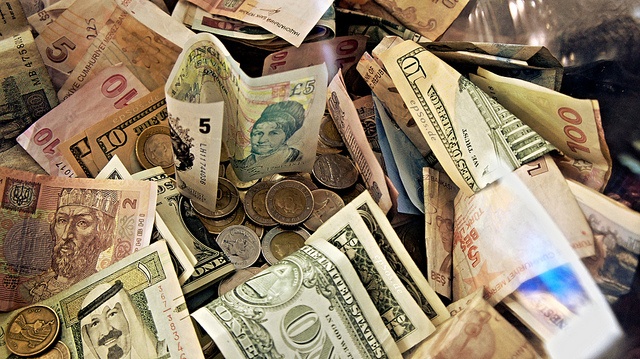 If you already have the Charles Schwab ATM card, this benefit is exactly the same.
FYI, No Foreign Transaction Fees
Does Not Equal

0%

SoFi Money also advertises no foreign transaction fees. When they state that, SoFi means they don't charge you any transaction fees for using your card abroad, either as an ATM card or a debit card.

However, it's a little misleading when they make that claim — Visa will still charge you 1% as a foreign exchange fee. That means every time you swipe your card at the check out, Visa will add 1% when they convert your foreign purchase to U.S. dollars. I'm happy that SoFi doesn't add their own fees on top of it, but it's worth noting that you're still paying 1%.

This is better than some credit and debit cards (in general, cards abroad charge 3%) and worse than others where the card issuer will cover those fees on your behalf (making it a true 0%). You'll need to check the fine print or call your bank to see where each of your cards stand.

To avoid that 1% fee, I'd avoid using your SoFi card as a debit card (instead, use a rewards earning credit card with no foreign transaction fees).
Do you pay the 1% fee on ATM withdrawals? And does the Charles Schwab ATM card charge the same fee?

It took a lot of phone calls and research to find out! And the answer is…it depends.

When you make a withdrawal, you're requesting money in local currency, like Euros or pesos. Someone on the other side is calculating the equivalent in U.S. dollars, so they know how much to debit your account. That "someone" depends on the exact machine you're using and could be your bank (e.g. SoFi or Schwab) or it could be the bank that owns the machine (e.g. HSBC) or it could be a network (e.g. Visa).

You're only charged the 1% Visa foreign exchange fee if Visa is the one making that calculation. That means you'll pay the fee every time you use your card like a debit card, but only *some* of the time you use it as an ATM fee.

There's no way to know in advance who's running the numbers behind the scenes, although if I had to venture a guess, any ATMs directly installed in a brick-and-mortar bank are likely processed by the bank and thus avoid the Visa fee. Since it's typically more secure to use bank-owned ATMs than standalones in convenience stores anyway, I'd personally look for those while traveling!

Clear as mud? Yeah, I thought so.
Just to reiterate, don't use your SoFi card as a debit card unless you want to pay 1%. Get yourself a credit card with no foreign transaction fees and earn rewards while you're at it!
SoFi Money Offers an Awesome Interest Rate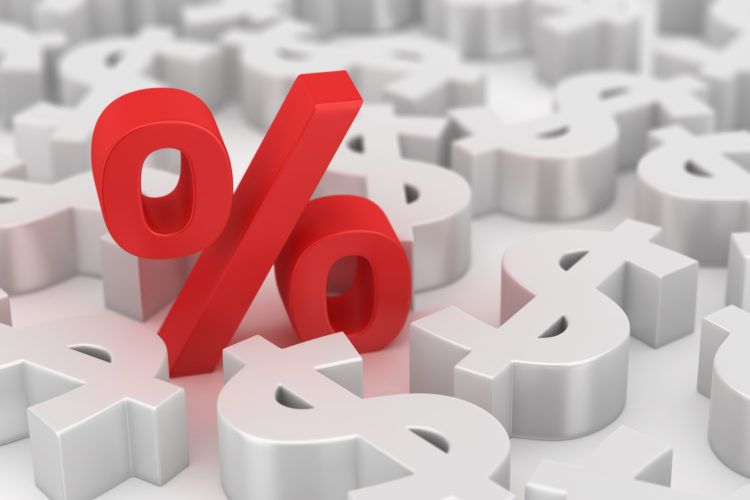 Right now, SoFi is offering 1.6% interest on your account — that's way higher than Schwab and most banks offer on checking accounts, although it's subject to change.
I've been keeping a separate account just for travel for years because I think it makes it much easier to save. With SoFi's interest rates, you'll earn a little extra for that next trip compared to a traditional checking account (and without the transaction limits imposed on most savings accounts).
SoFi Money Gives You $50, with Basically No Strings Attached
Right now, SoFi Money is offering you a $50 bonus to open a new account and fund it with a minimum of $100 within 14 days. The only way to get this bonus is to have a friend refer you (I can be your friend, or you can ask your real-life friends). Your bonus will post in 8 business days or less — mine was 2.
There are no rules or restrictions on having to deposit more money or keep your account open for a certain amount of time.
Just open an account and deposit $100+. They give you $50. And then you can use that full $150 however you want, whenever you want.
Free money.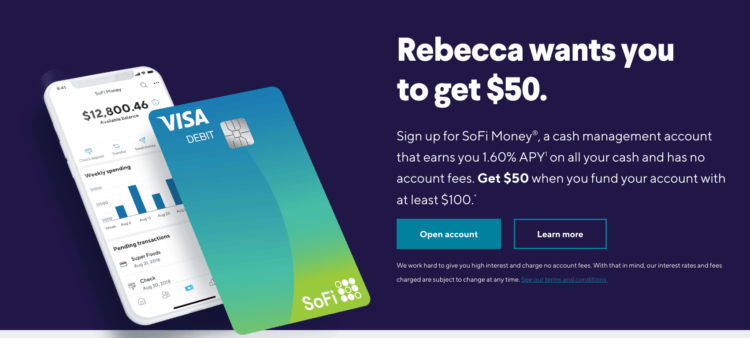 SoFi Makes it Incredibly Easy to Open an Account
Everything with SoFi is digital, including creating a new account. They claim you can do it in under 60 seconds — that's probably true, although you'll need another minute or two to fund it.
There's no hard pull on your credit (so no inquiries that impact your credit score if you're shopping around for a mortgage or trying to open a new credit card). There's no paperwork and no hoops to jump through. Just enter some really basic information — like your name and email address — and you're good to go.

Although you'll have online access to your account immediately, it does take about a week for your new ATM card to arrive in the mail.
For what it's worth, this is much simpler than getting started with Schwab, who runs a full credit inquiry and requires you to also open a brokerage account just to get access to their checking account and ATM card.
SoFi as a Bank, Beyond Travel
SoFi has some cool features, like being able to divide and label funds within an account (so you could have one SoFi Money account for all your travel, with little subsets for "Greece 2020" and "Antarctica 2021").
It also takes it's money management seriously, giving you tools to track your spending and/or see how your account is growing.
All of this is just icing on the cake.
Notably, this is a NEW service that I'm starting to test, but it'll take years for me to do a side-by-side with Schwab, which I've tested in dozens of countries and hundreds of scenarios. So far, SoFi account management and customer service seems great, but I haven't put them through the ringer yet.
Take a Chance, Get $50
I was willing to take a chance on SoFi and I'm very interested to test them out when I get to Kenya.
If you're in need of an account that refunds all your ATM fees internationally, SoFi seems to be a great choice:
no account fees
no ATM fees
no foreign transaction fees (remember what we talked about though!)
high interest rates
$50 just to get started
If you like SoFi after testing it yourself, you can also refer your own friends so they can get $50 (and you can earn, too).
Is it perfect? I wish I could tell you but it'll take me a solid year or so to really find out. In the meantime, it looks great and I'm excited to have a new option for international ATMs!