This post may contain affiliate links. As an Amazon Associate I earn from qualifying purchases.
* * *
I'm really lucky to have the most supportive husband in the world. Really.
Mike is incredibly understanding of my travel addiction and, for the most part, lets me go wherever I want, whenever I want. Sure, he makes me pay for it myself and sure, there are a few exceptions, but he's flexible and encouraging of my interests. About half of my travel is completely solo and that's not even including the trips I take with family or friends, but not him. It's a sacrifice on his part to let me go, and one I appreciate every trip I take. (Sorry ladies — he's taken).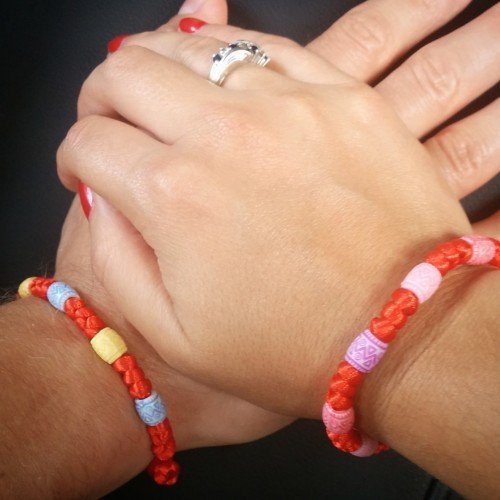 Solo travel is challenging regardless of your relationship status, but leaving a spouse at home comes with yet an additional set of trade-offs. There's someone else at home to think about and that means taking their needs into account as well when you jet off. Ultimately, that's a good thing (at least for me), but one worth considering before you click "buy now" on that nonrefundable adventure of a lifetime.
So what is it really like to travel solo when you're married? Well here's what it's like in my relationship.
It's Geographically Limiting
Solo travel is freeing because you only have to fit your itinerary to what you want to do, but traveling without your partner means thinking of their needs, too. I wouldn't dare go to Vietnam or Vegas — two places Mike would love to go — without him in fear that he'd hold it against me. It's only fair not to rub those trips in his face, since traveling without him is already a little unfair.
And then there are other places — like New Zealand and Mendoza — that I know would be 1000 times better if I had him with me. I know I'd enjoy both destinations no matter what, but a lot of the experiences I imagine there are coincide with things we enjoy doing together. I want to share those places with him and I look forward to those trips together.
Sometimes There's Guilt
Ironically, I never feel bad when Mike pursues his hobbies without me, even if it means he's gone to Alaska twice without me. Still, there are parts of travel where I feel guilty for doing things without my husband.
Take Panama City: it's exactly his type of city. Western enough to have the comforts of home and different enough to be interesting. There's enough people-watching to last a lifetime, great nightlife, a melting pot of cultures, and a cityscape to die for. I rounded so many corners that reminded me of Mike, but instead it was only me. To make things worse, I knew he was home shoveling cars out during a crazy winter blizzard while I was soaking up the sun.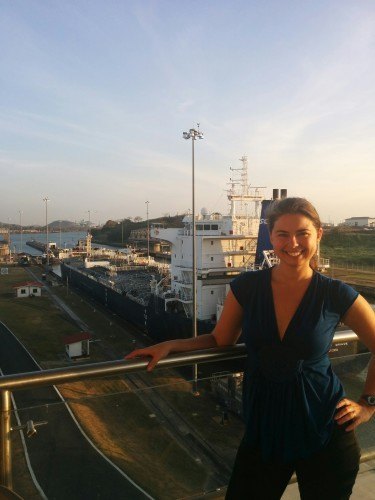 Guilt? Yup.
It Can Be a Relief
I love Mike and he knows that. But my goodness…we live in a 600 square foot apartment with enough stuff to fill a mansion. There's barely room for both of us at the same time. If I zig while he zags, boxes topple over. And if one of us had a bad day and is already short-tempered? It's a recipe to get on each other's nerves since there's no privacy or place to retreat.
Honestly, it's not so bad when one of us travels. When he leaves, I get to watch Chicago Fire in peace. When I leave, he can turn the whole place into a workshop for his latest, greatest invention without having to clean up on a daily basis.
There's a limit to how often this is a relief and too much time apart is really, really hard, but yeah — there's an upside to doing your own thing, too.
There are Moments of Self-Consciousness
Nine times out of ten, I don't even notice I'm traveling solo. In fact, being solo often means I am more apt to talk to other people while I'm out instead of staying comfortably in conversation with Mike or other pre-arranged travel companions.
But since I'm solo and not single, there are a few circumstances I'm not conditioned to doing on my own. I recently skipped out on an upscale (but bargain!) restaurant with an eight-course tasting menu because it just seemed too different from what I'm accustomed to. I wasn't embarrassed, but in my head, I associate that type of experience as a date and an excuse to spend time together.
And, depending exactly on the scene, there are sometimes when heading out to bars on my own feels weird. Considering that these can be venues for music and other events, sometimes that means I miss out while traveling, but I definitely don't want to find myself in unsafe situations and I don't want to end up awkwardly in conversation with someone who doesn't realize I'm in a relationship. I don't forego these opportunities altogether, but I do think twice before deciding whether or not to go.
It's a Balance
I can't travel solo all the time. My long trips (first to Guatemala and Mexico, then to Nepal and Laos) got lonely and I'm lucky that Mike and I are both strong, independent, and stubborn enough to make things work. But it's hard to keep up with only phones and video chats, something anyone in a long-distance relationship will confirm.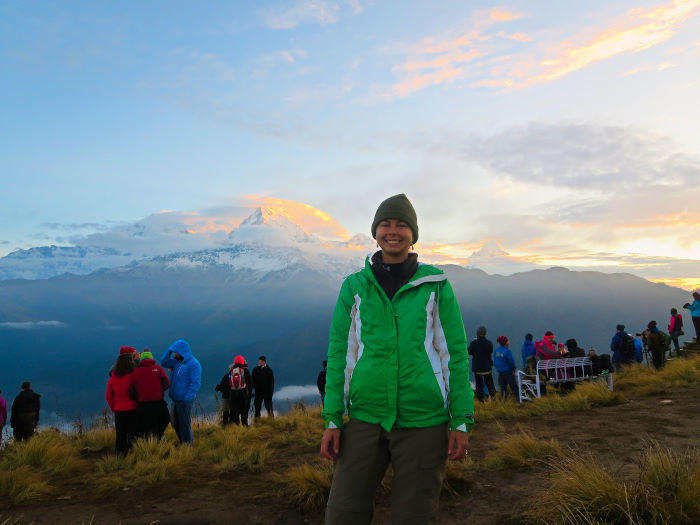 For a week or so, solo travel for me isn't a problem. Two weeks, it can get inconvenient. Beyond that? I doubt I'll try again. These days, I try to overlap my travels when he has plans of his own if that's logistically possible. When that doesn't work out, I keep things on the shorter side.
On the bright side, when we do reunite, it's that disgustingly cute puppy love (and I adore it!).
I Won't Give it Up
I'm not saying the way I travel — solo, together, or otherwise — is right. But these are the realities of my solo travel experience and things to think about if you're also in a committed relationship and considering solo travel.
* * *
Share your thoughts!
Do you travel solo? What are the biggest challenges for you, whether you're married or not?
* * *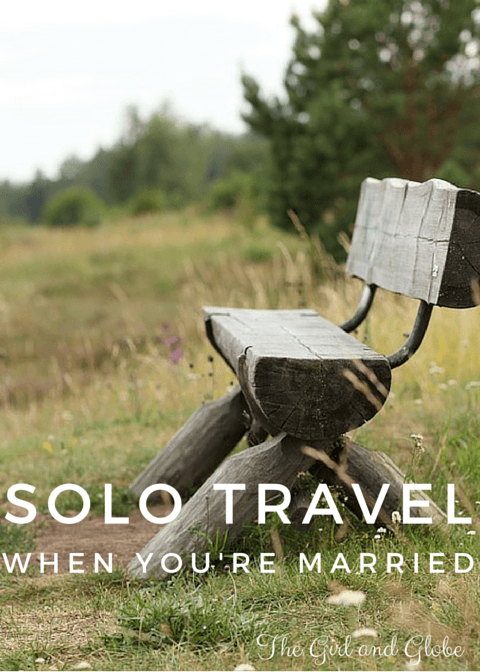 Don't want to travel solo? Check out my tips for planning a romantic getaway!