This post may contain affiliate links. As an Amazon Associate I earn from qualifying purchases.
* * *
No question about it: Nicaragua is one of my all-time favorite destinations. In fact, I loved my first visit there so much that I just couldn't stop writing about it! Here's a guide to all of my Nicaragua articles to help you plan your upcoming trip.
Get Started: Just the Basics About Nicaragua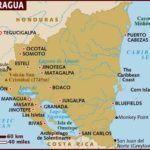 Frequently Asked Questions About Nicaragua: Get the scoop quickly on costs, weather, souvenirs, and more all at once. If you're planning a trip (or even thinking about going there), this should be the first thing you read.
---
Where to Go in Nicaragua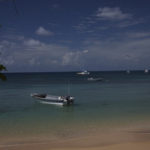 Nicaraguan Wishlist: With limited time, I couldn't go everywhere. This wishlist rounds up a description of ALL of Nicaragua's best tourism destinations…even if I haven't been there. It's a great way to get an overview of the country and help you narrow down where to go.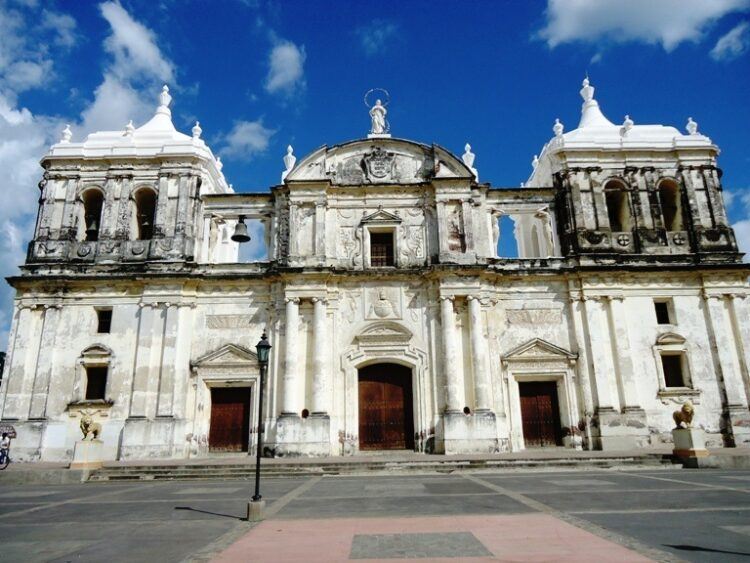 Why I Loved Leon: I spent the majority of my visit in Leon, a wonderful city with lots to do and friendly people. While I don't think you should only visit one city, I do think you should make time for this one!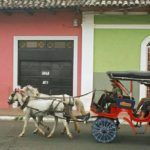 Granada Just Wasn't For Me: Almost all travelers pass through or stay awhile in Granada, which is less than an hour from the international airport. It wasn't my favorite part of the country — but you should decide for yourself.
---
What to Eat in Nicaragua
A Guide to Nicaraguan Cuisine: Learn about all the staples of Nicaraguan food, like gallo pinto, fried plantains, and quesillo. This list of what to eat in Nicaragua will let you know what you're biting into ahead of time!
---
Things to Do in Nicaragua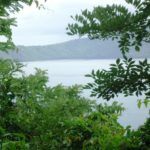 Visiting Laguna de Apoyo and Masaya Volcano: These two natural attractions are located close together, making a perfect combination for a day trip. Whether you start from Managua or Granada, these areas are easy to reach and interesting to visit.
Fiery Telica Volcano: Visiting Telica Volcano at night is my #1 recommendation for things to do in Nicaragua. It's a quick side trip from Leon and is an amazing activity simply because you get to see glowing lava in a volcanic crater. Amazing.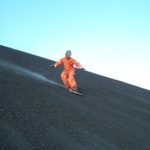 Volcano Boarding on Cerro Negro: Another volcano near Leon is Cerro Negro, but this one is a more adventurous sightDOING option. Make a steep climb to the top and then board down the volcanic ash, similar to snowboarding.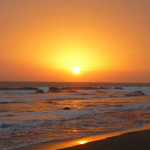 Waves, Sunsets, and Turtles in Las Penitas: About thirty minutes from Leon is a small beach town called Las Penitas. Most tourists visit just for the day, and it's great for surfing! Stay for a beautiful sunset and (in-season), look for turtles laying eggs and/or hatching on the beach.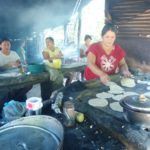 Cooking Iguana Soup in Nicaragua: My cooking class in Nicaragua was a real eye-opener into the world of Nicaraguan culture and included a visit to a local market. Hint…you don't have to make iguana soup.
Floating Through Somoto Canyon: This sightDOING activity in Somoto is an easy daytrip from Esteli (even by public transporation) or very long daytrip from Leon (private car). Enjoy beautiful scenery, a short hike, and floating down a river.
---
Public Transportation in Nicaragua
How to Get From Granada to Leon: Most travelers visit these two cities, the most popular places to go in Nicaragua. Consider all your options to get from Granada to Leon, including private car, shuttle, or public bus.
---
Where to Stay in Nicaragua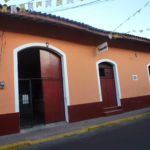 LazyBones Hostel: A Great Night's Stay for $8: The hostels I stayed at weren't special…except for this one in Leon. Lazybones mixes decent bunks, a fun atmosphere, and good rest at a solid price.
---
Additional Trip Planning Resources
First Steps in Taking Care of Your Travel Health: Learn more about whether you'll need anti-malarials, depending on where exactly you're headed.
How Much Do Travel Vaccines Cost?: As an extra precaution, look into getting travel vaccines prior to your trip.
Why Every Traveler Should Get a Charles Schwab ATM Card: Withdraw cash — in the form of Nicaraguan cordobas — at a fair market exchange rate without any fees!
WARNING: You're Losing Money By Not Using Credit Cards Effectively: A credit card without foreign transaction fees is essential in Nicaragua.
Do You Need Travel Insurance?: In remote areas (like much of Nicaragua), you might want travel insurance.
How to Avoid Tourist Traps: You can choose between the comforts of home or a truly local experience if you want it.
Read More: EVERYTHING You Need to Plan, Prepare, Pack, and Take a Trip!
* * *
Tell Me What You Think!
I'm ready to plan another trip to Nicaragua! Are you? Let me know what you think in the comments!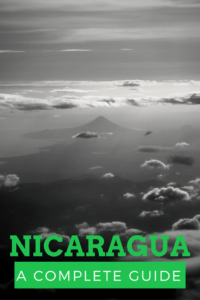 * * *
For more travel tips, stories, and inspiration, find sightDOING on Facebook, Twitter, Instagram, and Pinterest.