This post may contain affiliate links. As an Amazon Associate I earn from qualifying purchases.
* * *
When I first booked my trip to Nicaragua, I didn't have any intention of going to Granada. I ended up changing my mind at the last minute, simply to have a quick trip from the airport when I arrived. It's an easy 45-minute taxi to Granada, and it looked awfully pretty.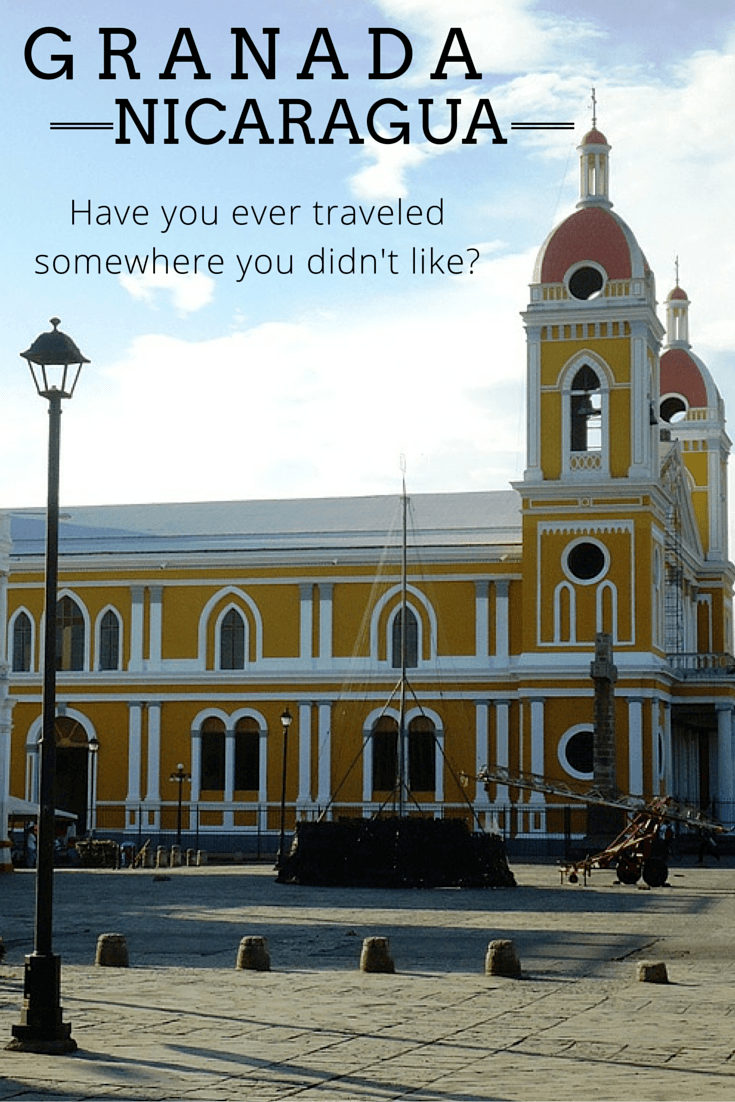 Situated on Lake Nicaragua, Granada is a picturesque city. It was named after Granada, Spain when it was founded in 1524 by Francisco Hernández de Córdoba and it has been an important city in Nicaragua ever since. Today, its colonial history lives on through beautiful buildings and a gorgeous yellow cathedral. Even the streets are pretty to walk down and the Central Park is a lovely respite from the nearby market.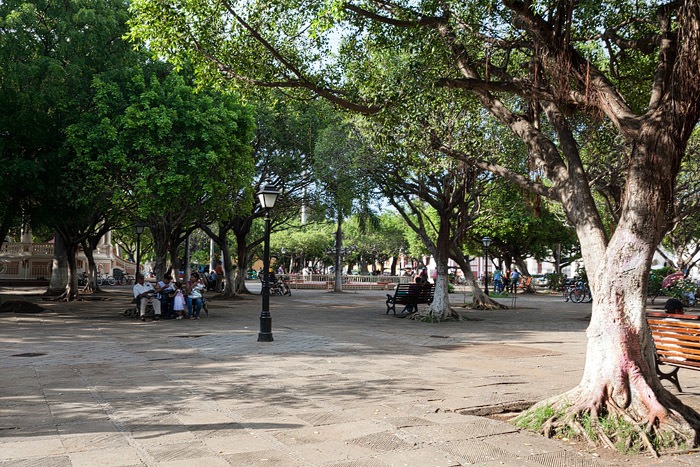 Combined with its pleasant setting, Granada offers a lot to do and a developed tourist infrastructure, so it's no surprise that it's a popular place to visit in Nicaragua. You can boat around the small islands of Lake Nicaragua, make your own chocolate from locally grown cacao, take a horse and carriage ride (or go horseback riding), or indulge in a spa treatment. Granada is also a popular base for day tours to surrounding volcanoes and a few other areas and because of that, tourists tend to stay awhile.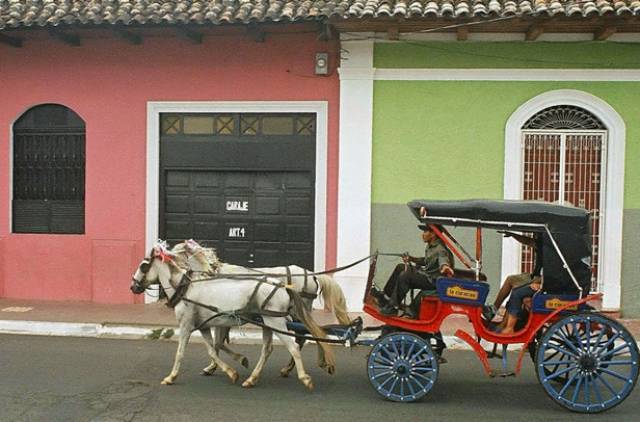 Despite having the potential to be charming, I found Granada to feel too much like home. I was surrounded by English menus, bars full of ex-pats watching the Denver Broncos play, and merchants selling worthless made-in-China souvenirs.
Add to that children begging for hand-outs, prostitutes on some street corners, and a laundry list of places that I was warned to avoid after dark, and unfortunately Granada lost a lot of its potential old-world charm.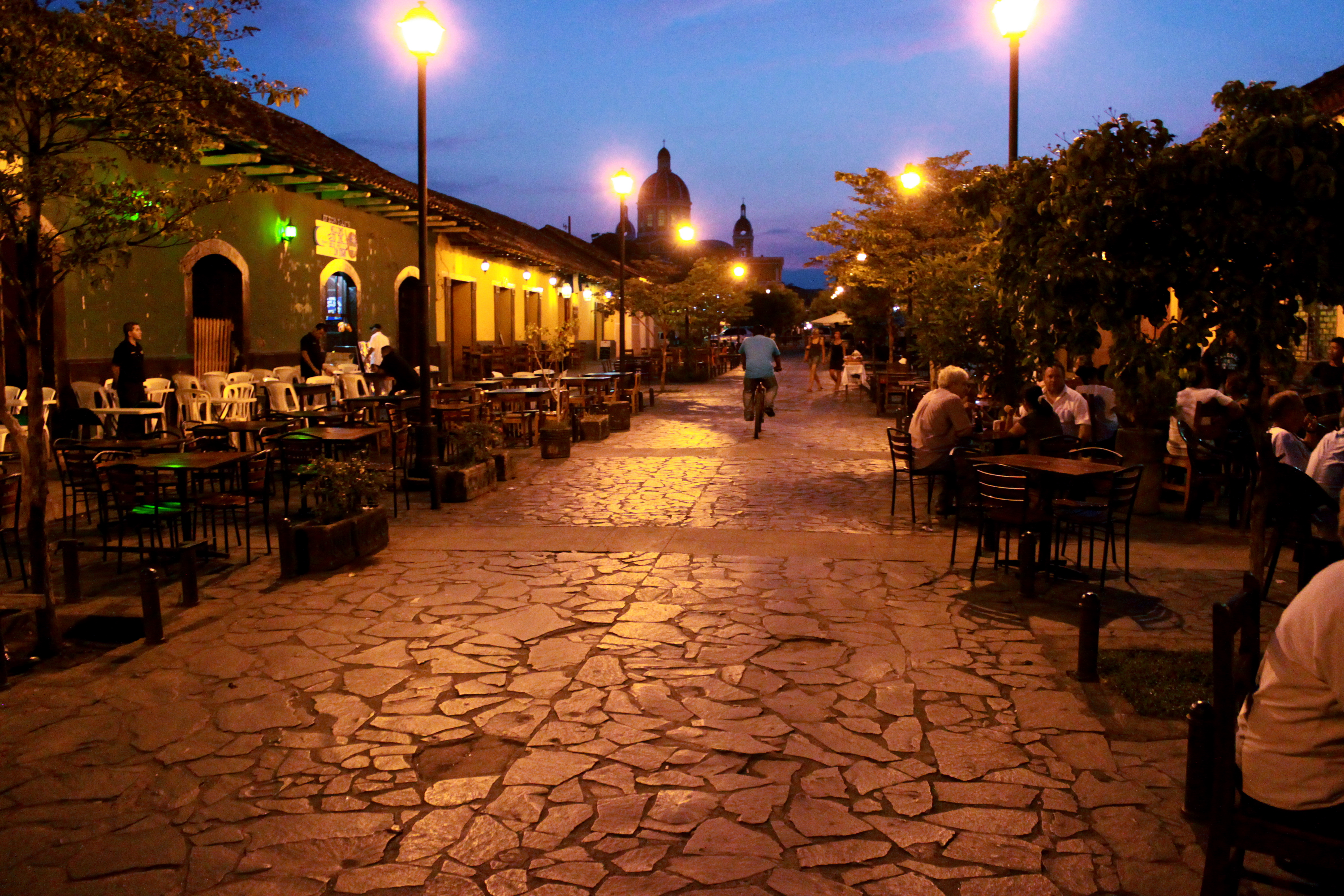 I'm not trying to give Granada a bad review and in fact, I stumbled upon a few things that made Granada really interesting. I enjoyed wandering through the local market (as I often do). I stopped to watch a neighborhood baseball game and it was pretty apparent that baseball is truly the #1 pastime of Nicaragua. Out of luck, I also stumbled upon a funeral procession — one very different from what I'm used to.
[youtube=https://youtu.be/wnqpIr7VFkA]
I'll admit that I am often quick to judge whether or not I like a city, and I have no doubt that Granada has other experiences to seek out. However, when you travel solo, you're allowed to call all the shots and move onward without having to justify your decision (especially when you have no pre-set plans). I ended up spending very little time in Granada itself, which was the right decision for me.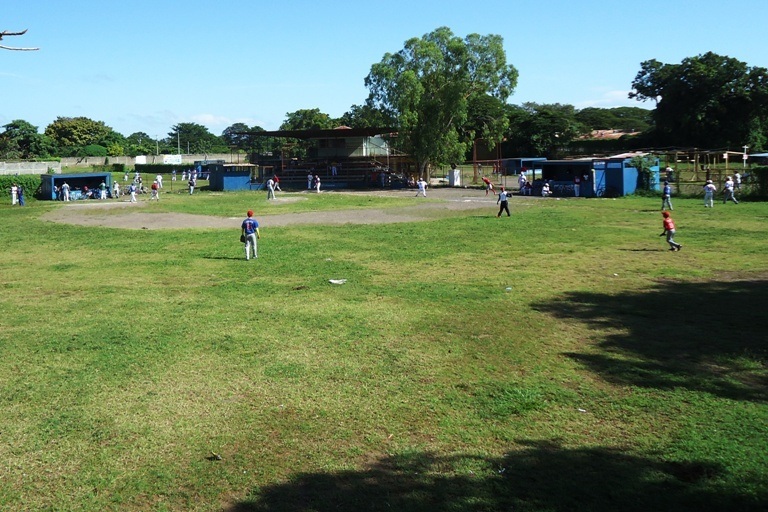 I may not have been impressed by Granada, but I loved Leon and have a wishlist of other places to visit on my next trip to Nicaragua.
* * *
If you've been to Granada, what was your impression? Did I miss out on something wonderful? Let me know in the comments!