This post may contain affiliate links. As an Amazon Associate I earn from qualifying purchases.
* * *
Although Granada didn't fit my personality, it is a good base for a few nearby attractions. Granada is full of tourist agencies happy to arrange transport and guides for you to a dozen different places, but not a single agency combined multiple nearby attraction into a single day of touring and public buses weren't convenient for my needs. I ended up creating my own "tour" by hiring a taxi for the afternoon to take me to Laguna de Apoyo and Masaya Volcano (about 5.5 hours for $35, not including entrance fees).
Laguna de Apoyo is a former volcanic crater described as Nicaragua's cleanest and most enticing swimming hole that today is in a protected nature reserve halfway between Granada and Masaya. Since I'm a nature-loving girl who was sweating profusely in Granada, it seemed like an obvious place to spend part of the afternoon. A few guests at my hostel told me that it was beautiful, so I was picturing myself in paradise. As we approached, though, I wasn't blown away by its beauty.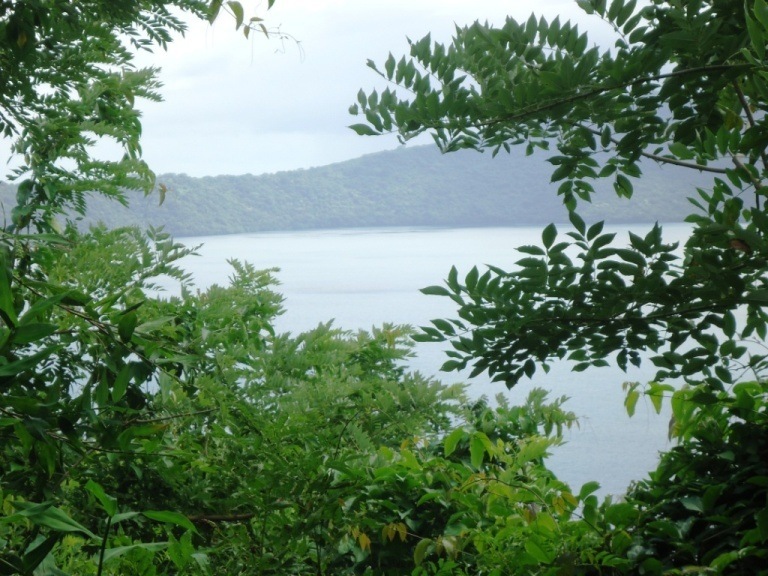 Sure, Laguna de Apoyo is pretty, but beautiful seemed like an overstatement. Regardless, it's still a nice natural setting and if you're ambitious there are some hikes around the lagoon and/or to a few viewpoints overlooking the crater. Watch out for monkeys that sometimes fling feces at people in their path! I chose the simpler approach of swimming and playing in the water.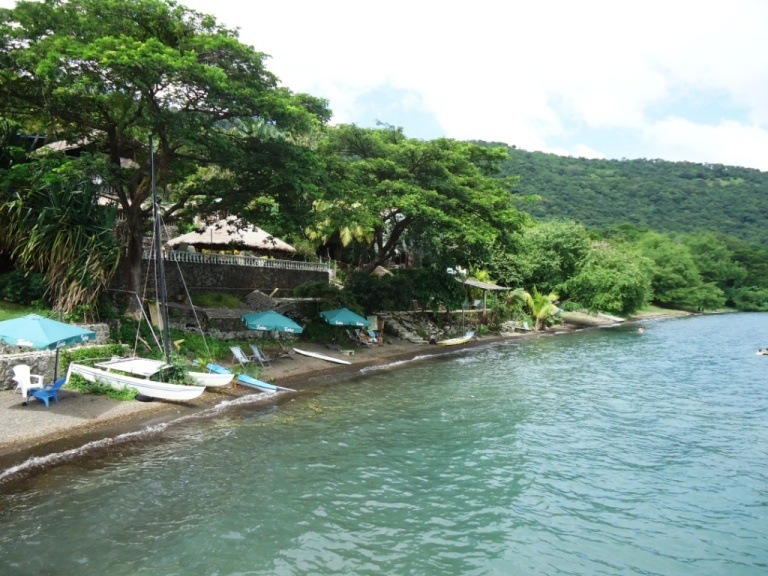 I spent my time at The Monkey Hut, a facility that provides kayaks, tubes, a swim raft, lounge chairs, wi-fi, and had a restaurant/bar on site. The water in the lagoon is pretty clear, just barely cool enough to be refreshing, and plenty deep for jumping or diving off the floating raft.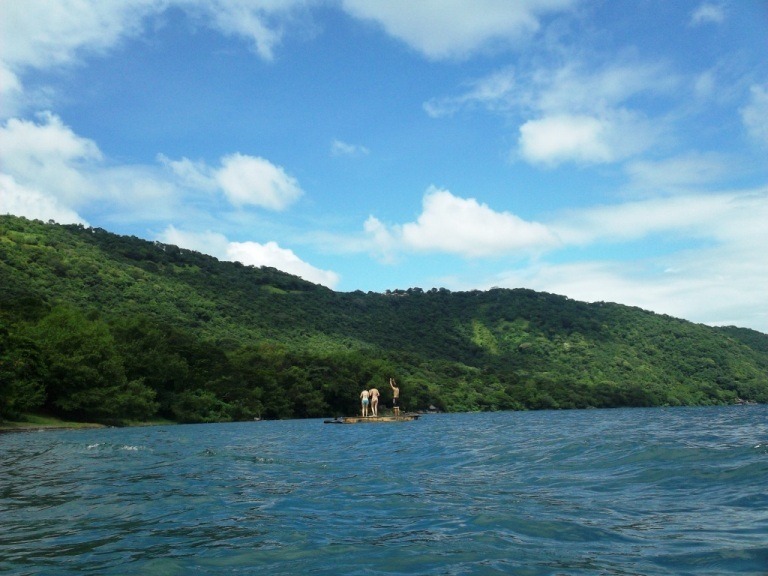 Someone looking for a relaxing afternoon couldn't pick a better place. There's a delightful breeze near the water to keep you cool, lunch delivered right to your lounge chair, and the sound of tropical birds in the background. I enjoyed cooling off in the water and then lounging with my Kindle, but I wouldn't say that Laguna de Apoyo is a "must see" for anyone with limited time in the area.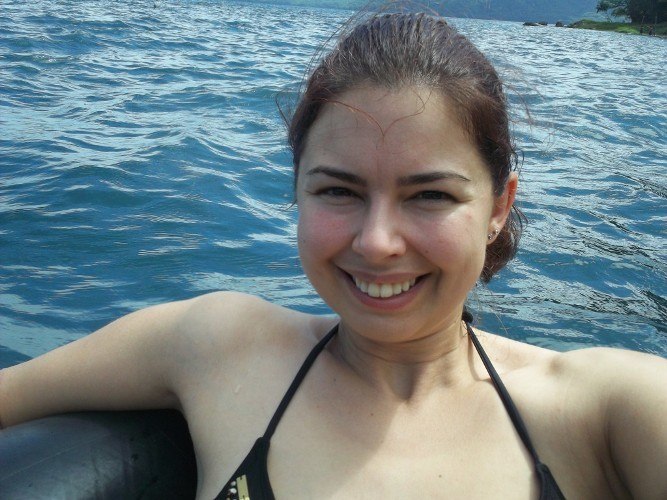 From Laguna de Apoyo, it's just a 20-minute drive to Masaya Volcano, the first of three volcanoes I visited in Nicaragua. There is a small on-site exhibit that covers the basics and it's worth a quick stop, if only for the views out back.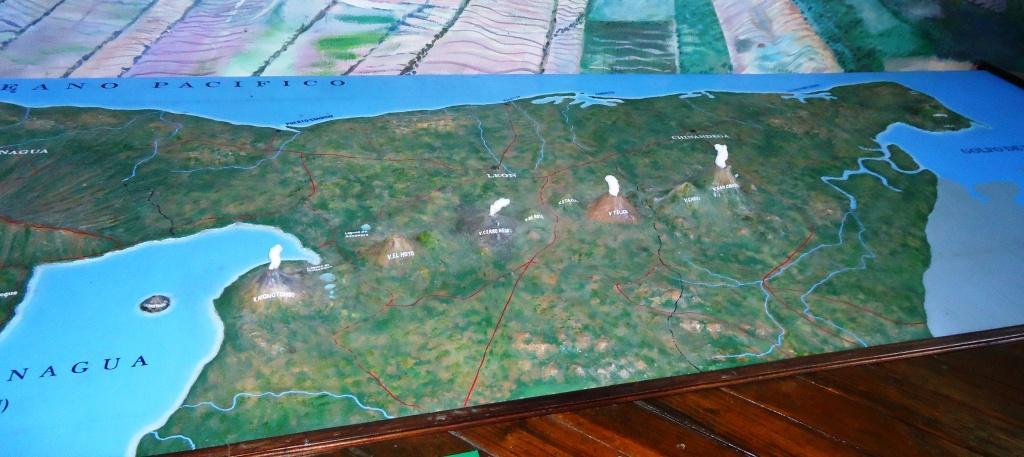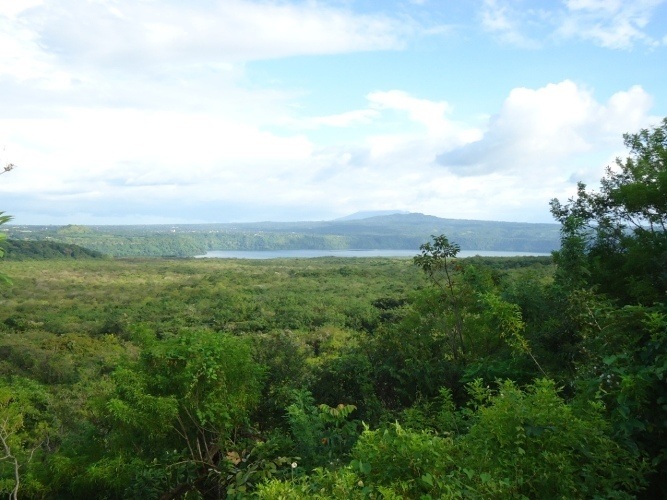 The main attraction at Masaya is, of course, the crater. The area has an ominous feeling, with lots of smoke and steam coming from the crater and a strong sulphuric smell.

The fact that there isn't much to see is kind of the point. Since the gases are so thick, it's recommended you keep your visit to the crater itself brief.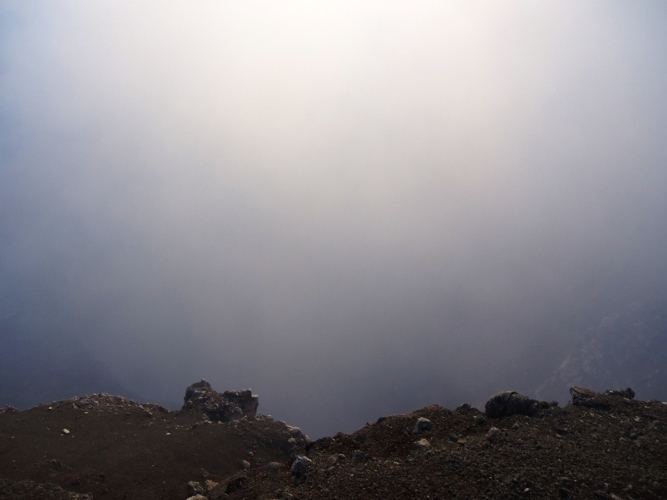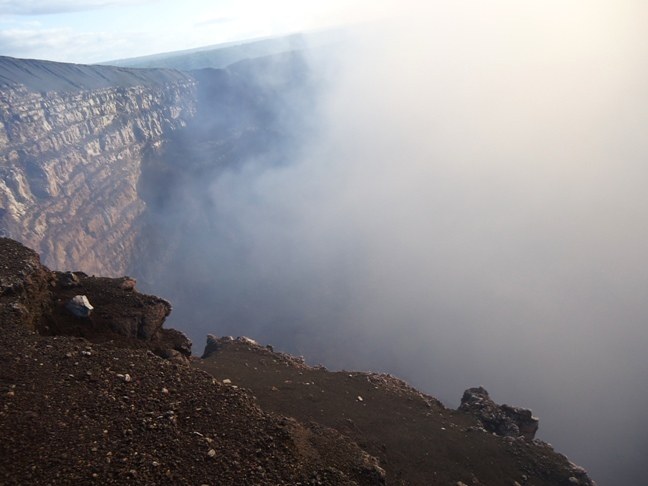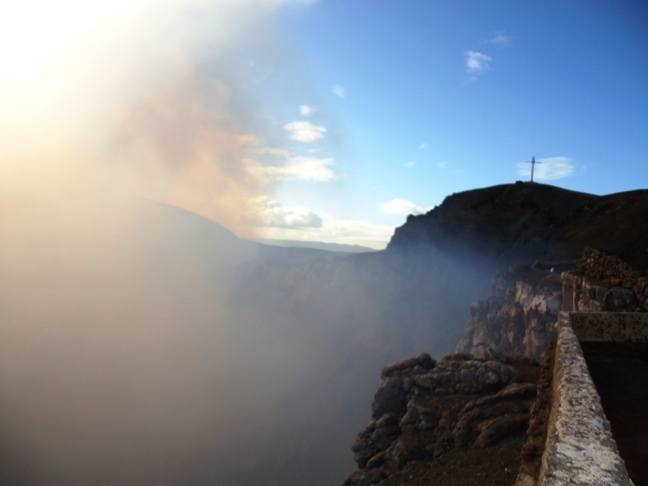 While you're there, you'll also find some short trails showing off the cool landscape. Compared to the lushness of Granada, the colors around Masaya were striking and made for an interesting walk.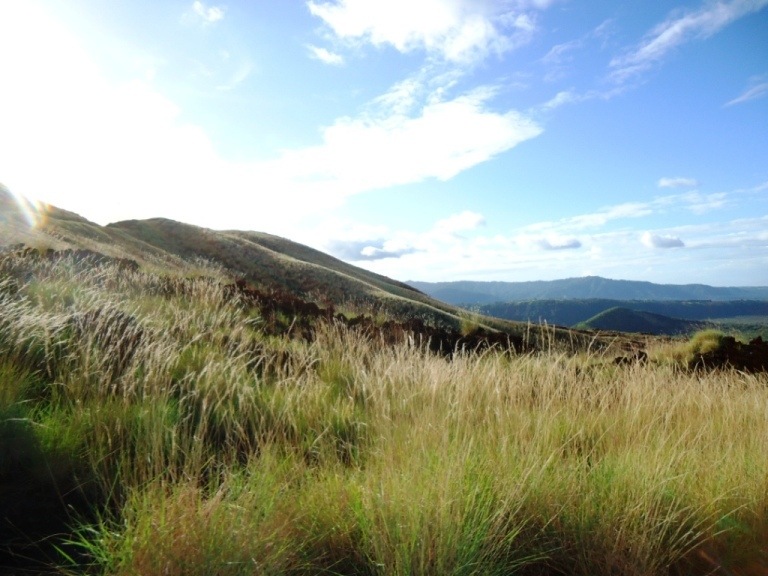 Some visitors return at sunset to see birds and bats that fly and nest in the volcanic crater, a sight I'm sure is interesting. Along with Laguna de Apoyo, you can also combine the volcano with Masaya village (for a daily touristy handcraft market and folk dances on Thursday evenings), the Pueblos Blancos villages, or Santa Catarina viewpoint for what is supposed to be a beautiful overlook of the lagoon.
Masaya Volcano was a cool side trip from Granada and one I'd recommend even if you're visiting other volcanoes in Nicaragua during your visit since it was the only place with the smoking cauldron.
* * *
Related Posts: