This post may contain affiliate links. As an Amazon Associate I earn from qualifying purchases.
* * *
Nicaragua is starting to pick up popularity from travelers, but it's still relatively un-visited compared to its neighbor Costa Rica. What a shame! Nicaragua is a beautiful country that offers a ton of variety, low prices, and friendly people.
I barely scratched the surface of the country, with visits to Granada, Masaya, León, Somoto, Managua, and Estelí. Despite not getting the chance to see all of the country (yet!), I thought I'd share the basics as an introduction to the country.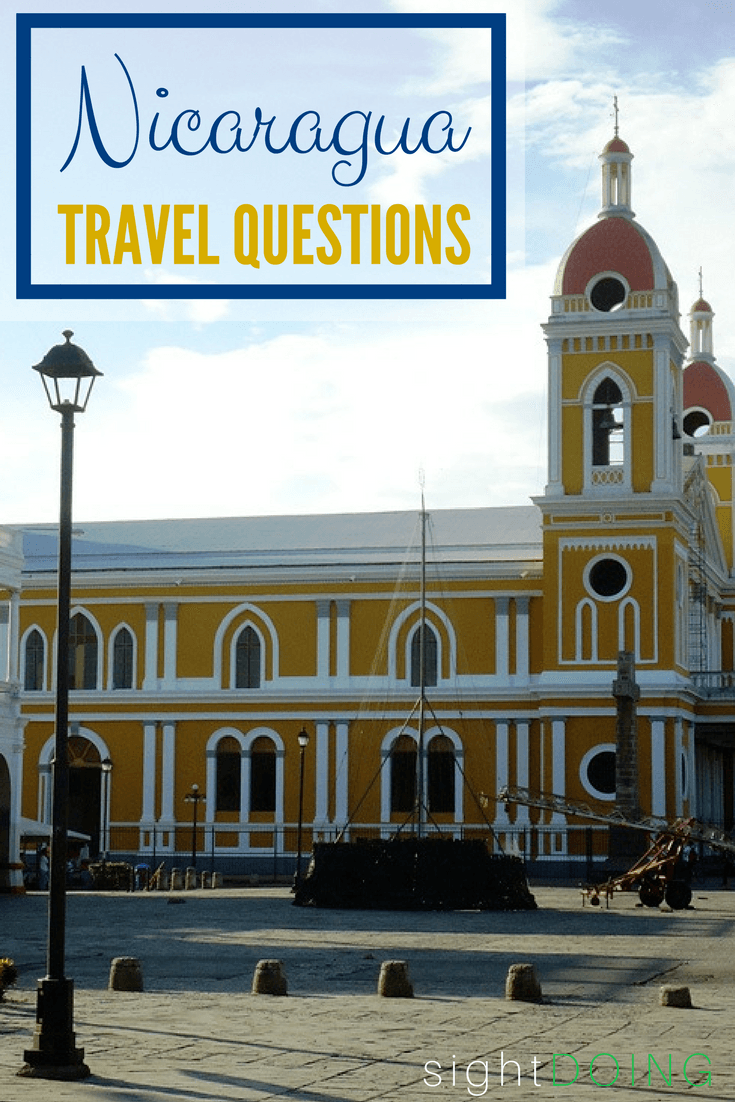 How do I get to Nicaragua?
Nonstop flights from the USA leave from Miami, Fort Lauderdale, Houston, and Atlanta, with many other options connecting through larger Central American hubs such as Panama City or San Salvador. I flew via Miami both directions, which is a quick flight of roughly 2.5 hours in air time. Many other travelers arrive via land borders in Honduras or Costa Rica or by boat via El Salvador. There are also direct buses from
Guatemala
if you're willing to spend a long time on the road!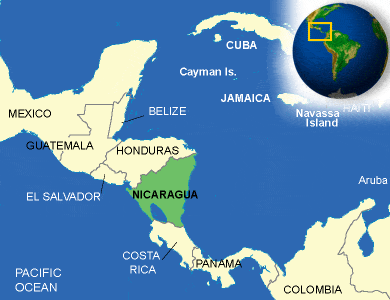 Do Americans need a visa ahead of time?
Nope, just show up. Passport control is fast and simple, though it does require a $10 entry fee.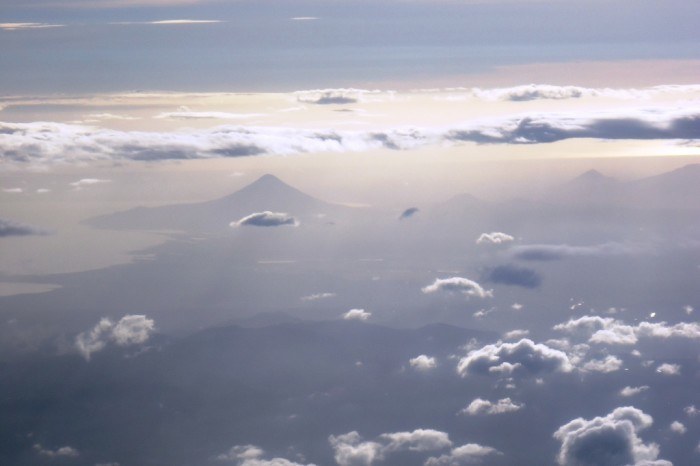 Any safety concerns in Nicaragua?
Absolutely not! In fact, Nicaragua is often labeled the "safest country in Central America". I have no idea if that's true or not, but I had zero safety concerns even traveling a young, solo female. Use common sense and take standard safety precautions, but Nicaragua is about as safe as it gets.
Any health concerns?
The
CDC
recommends Typhoid and Hepatitis A
vaccines
and in some locations, you may also want to consider anti-malarial medication.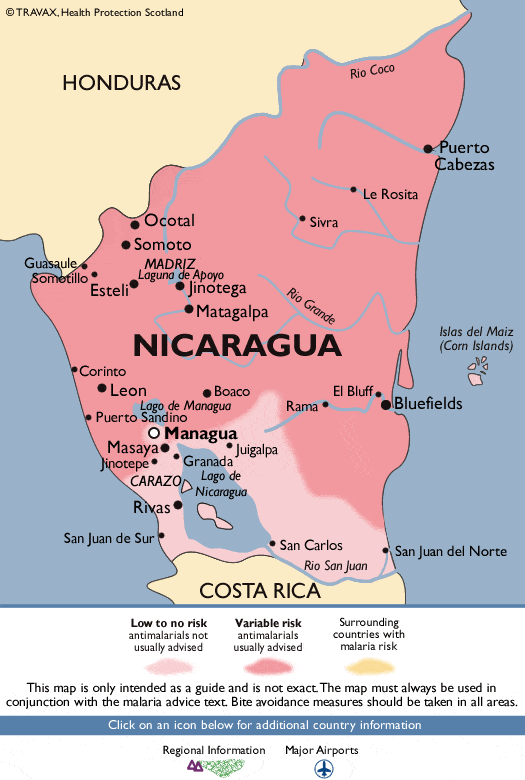 Additionally, it's considered unsafe to drink the tap water in Nicaragua. Bottled water was widely available for $1/liter (or cheaper) and I saw many places offering refills to your water bottle from those 5 gallon tubs for about $0.60/liter (I relied entirely on my
Steripen
and tap water. I ate street food and meals from
fritangas
and
comedores
(essentially Nicaraguan diners) frequently, and ironically got food poisoning after a meal at a tourist restaurant. Don't worry, I stayed healthy for most of the week.
What do things cost in Nicaragua?
It's quite cheap!
ACCOMODATIONS: A hostel bed goes for $5-8, private rooms for $20 or less, and tourist hotels (with private bathroom, hot water, and air conditioning) for $60+.
FOOD: Similarly, you'll find street food for $1-2 per meal, dinners at a Nicaraguan restaurant for $4 or less, and tourist restaurants anywhere from $6++.
TRANSPORTATION AND TOURS: You can ride a chicken bus for $1/hour or join group tours at roughly $40 per half day outing. Even my massage was cheap at just $9!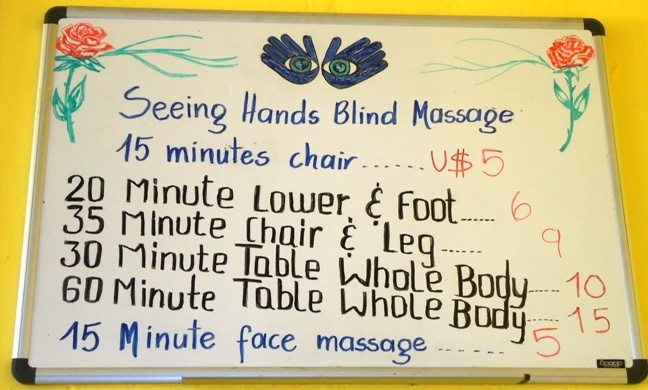 I spent $564 for 9 days and splurged on a ton of activities, including private surfing lessons, Spanish classes, and guided day hikes. You could easily get by on less than $30/day if you wanted to.
How do you pay?
Plan on paying by cash, as many places don't accept credit cards and those that do tend to tack on processing surcharges. At the time of my visit, 1 US dollar was equal to 25.005 cordobas and amazingly, almost every vendor will give you an exchange rate of 1 USD = 25 cordobas for easy math. Prices were interchangeably quoted in both cordobas and dollars and both were widely accepted. In fact, every ATM I used offered both currencies for withdrawal.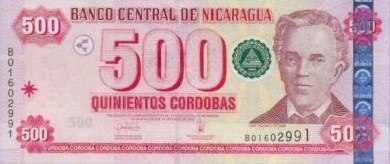 ATMs were widely available and I had no issues using a
Charles Schwab ATM card
, which I love since it refunds all ATM fees as well as providing the bank exchange rate. The only downside to using an ATM is that it frequently spit out $20 bills or 500 cordoba notes, which are difficult to break for small purchases. You'll want small change for everything from tips to bus rides, admissions, bottled water, and small souvenir purchases. Many vendors do not have/offer change, so having smaller bills or coins is a necessity. Break bills whenever you can.
What's the weather like?
It was quite hot in Granada and especially in León, where it hovered around 90 degrees and sticky. I can't imagine how hot it gets in the height of dry season, as I was told it sometimes reaches 40 degrees Celsius or 105 Fahrenheit. Yikes!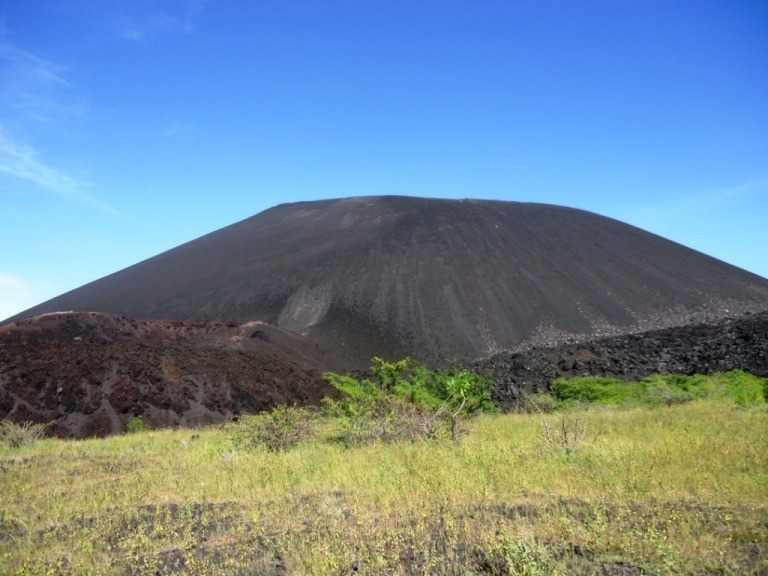 However, it was much cooler in the beachside town of Las Peñitas given the nice sea breeze and cooler still in the mountains of Estelí and Somoto. You can certainly plan around weather conditions if you have preferences toward heat.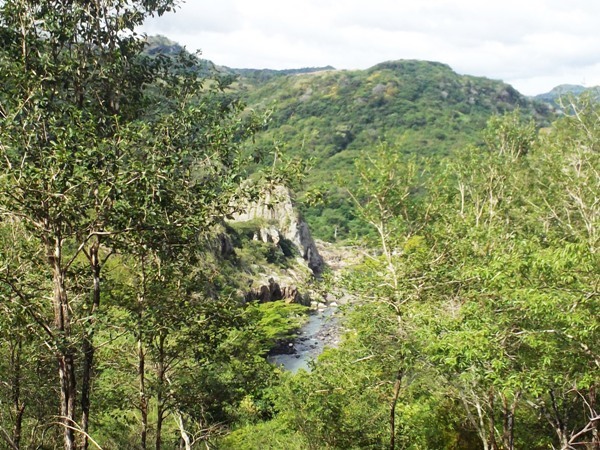 Rainy season is May-November and can mean anything from constant rain to brief but heavy downpours, depending on which region of the country you're in. It rained twice during my mid-November stay: once in Granada for about 20 minutes and once in León for about an hour, both in the late afternoon. Standard advice is to plan your outdoor activities for the morning and pack a raincoat if you'll be there in rainy season.
Were the locals friendly? Any tips on making communication easier?
The locals were overwhelmingly friendly! Many of them answered my questions about navigation (and, amazingly, usually with incredible accuracy) and several were happy to share conversation on the bus. Do be aware that outside of Granada, very few locals spoke English — unless they were working for a hotel or tour company. I was thrilled to practice my Spanish, but if you're not comfortable with the language, keep that in mind.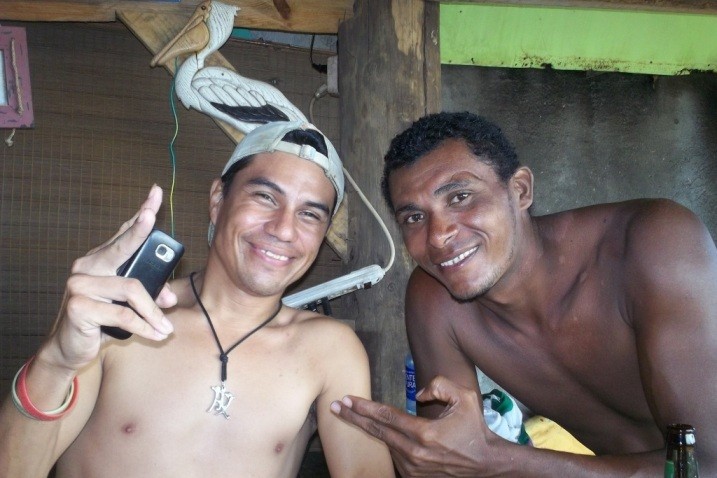 My advice? Take some time to learn some basic phrases and learn your numbers so you can inquire about prices. Always smile, be friendly, and they'll be friendly too.
How do you get around?
I used a variety of transportation methods, including taxi to/from the airport, tour vehicles for some hikes, minibuses between cities, local buses within cities, pedi-cabs, mehindras (diesel powered 3-wheel taxi), and ruteados (covered military trucks with bench seats). Not all vehicles are particularly comfortable since they tend to be fiercely overcrowded, but you can get just about anywhere on public transportation if you want to. I paid about C$4 for in-town bus rides (about US $0.15), C$20 for in-town taxis, C$17 for 1-hour chicken bus rides, or C$25 for 1-hour minibus rides. The more you pay, the faster the trip will go!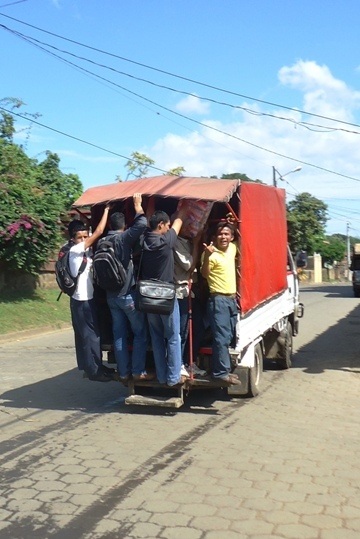 Was the food good?
Yes, but admittedly I love Latin American cuisine. Nicaraguan meals are heavy on the carbs, and you'll often find rice, beans, plantains, and tortillas all on the same plate. Chicken, both fried and roasted, is a popular protein though you'll also find beef, pork, seafood, and eggs as alternatives. Fruit and vegetables are widely available, especially if you do some of your own shopping at the market. The fruit juices and smoothies were a highlight for me!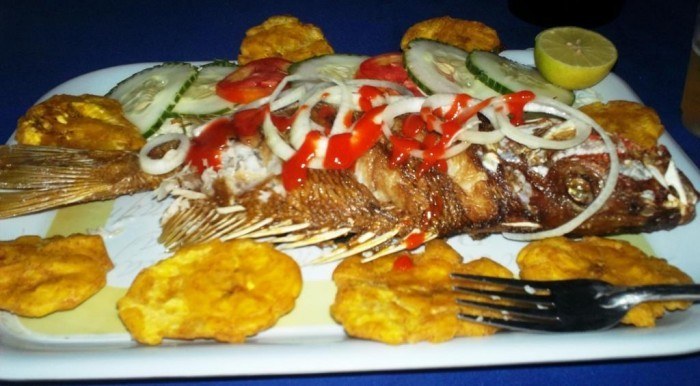 Vegetarians may have a little trouble getting by in this country, even though beans and/or eggs are part of nearly every meal. Even "vegetarian" entrees seemed to be cooked with meat bones for flavor as did some sauces, soups, and beans. As a proud carnivore, I didn't really care about this, but others may want to be upfront about dietary preferences.
Two hints: beef was consistently cooked to well-done or beyond and their cheese is quite salty! Give them both a try, but I learned quickly to stick to other foods.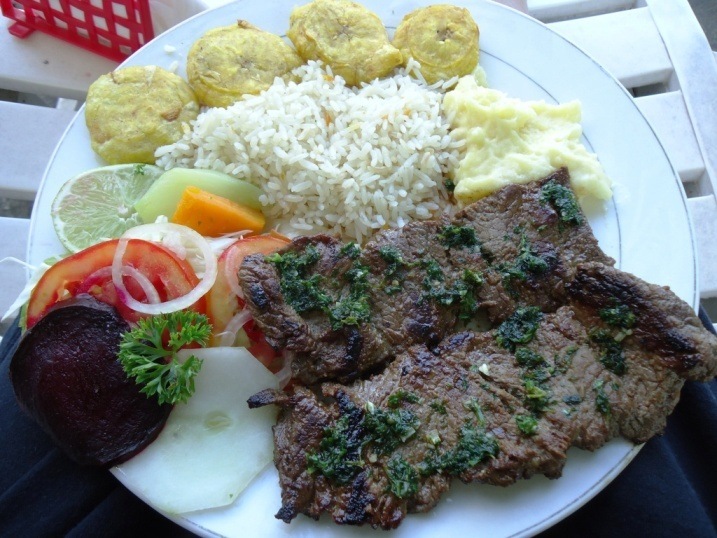 Read More: What to Eat in Nicaragua
What should I see? Anything overrated?
Well, I loved León and would highly recommend heading to the city for at least a night or two. While you're there, my favorite tour was hiking Telica Volcano in time for sunset and peering down into the lava after dark, but there are dozens of other touring options as well. The city has a lot of history, everything from its conquistador routes to colonial times to a 20th century revolution. You'll also find tons of culture through poetry, music, and art.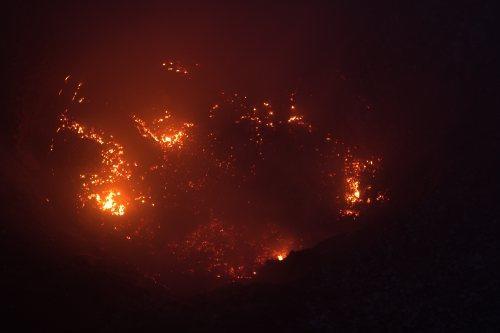 The other tourist town of Granada has plenty to do and most tourists spend a few nights there. I wasn't hugely impressed with the city, more because of the touristy atmosphere and not because there's nothing worthwhile to do. Even though I didn't like it, I think it's worth visiting.
If you've got time, you may also want to consider a few days in the mountains (Estelí or Matagalpa) or the beach (San Juan del Sur or the Corn Islands). I'm disappointed I didn't have time for Isla de Ometepe or Rio San Juan, two beautiful natural settings great for hiking, wildlife watching, and more.
I was underwhelmed with my visit to Laguna de Apoyo: it wasn't nearly as beautiful as I had built up in my head and it was a bit too quiet for my enjoyment at the time of my visit. I've heard rumor that in high-season it can be a happening place, though!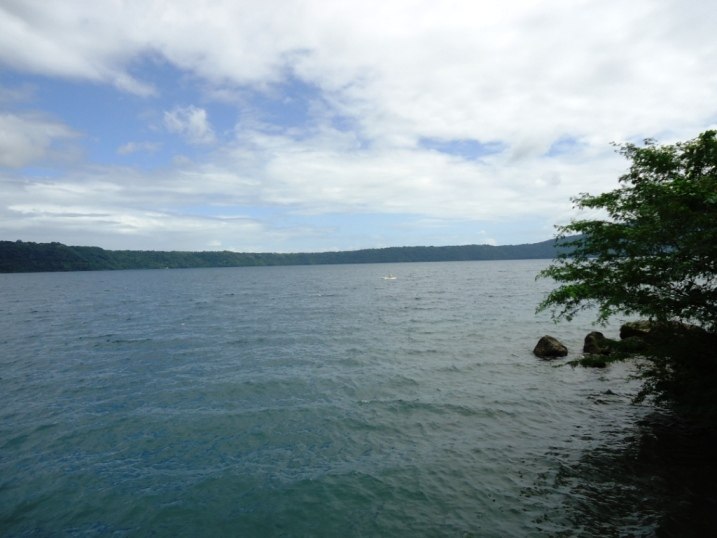 Any unique purchases I should consider?
The shopping in Nicaragua appeared to be mostly touristy knick-knacks, which was a shame because I had hoped to do some Christmas gift shopping during my visit! There was some beautiful pottery near Masaya which I was afraid would break over the course of my travels, though maybe you'd have better luck. You may also want to bring home a hammock: Nicaraguan hammocks are incredibly well-made, super comfortable, and a steal at $20 or less.
Otherwise, shop for Flor de Caña rum ($5/bottle and it's good!), local cigars, Nicaraguan chocolate, and fresh-roasted coffee. For the best prices on some items, head to the local grocery store instead of buying from tourist stands. Yum!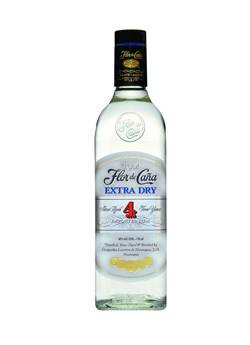 Any last thoughts?
Packing light made a big difference for my trip and allowed me many opportunities to save money and interact with locals by taking public transportation. However, realize that sometimes you'll spend more time that you want to in transit when using these methods, and there were definitely times when a taxi was worth the additional cost!
Plan "me time". There is a lot to soak in with incredible natural beauty, interesting local customs, and new experiences and taking thirty minutes a day to reflect on all of this can be worth its weight in gold.
Overall, consider a trip to Nicaragua. It's a country filled with friendly people and beautiful places and definitely worth a visit, especially considering how easy it is to get there.
* * *
For even more information, read my complete guide to Nicaragua!
* * *
Want to find out where I'm going next? Join sightDOING on Facebook, Twitter, Pinterest, and Instagram for more travel conversation, articles, deals, and photos from around the globe!