This post may contain affiliate links. As an Amazon Associate I earn from qualifying purchases.
* * *
I'm back from a trip to Nicaragua — a country you voted for me to visit. The land of lakes and volcanoes ended up being a truly incredible destination and one you should put on your travel radar. Although my first stop was in the colonial city of Granada, it was León that captivated me, so much so that I stayed five nights and would've stayed longer if I didn't have a flight home to catch. I'm too excited about Nicaragua to share a sub-par experience as the first part of my travelogue, so forgive me for stepping outside of chronological order and starting with León. I loved León and hope you will, too.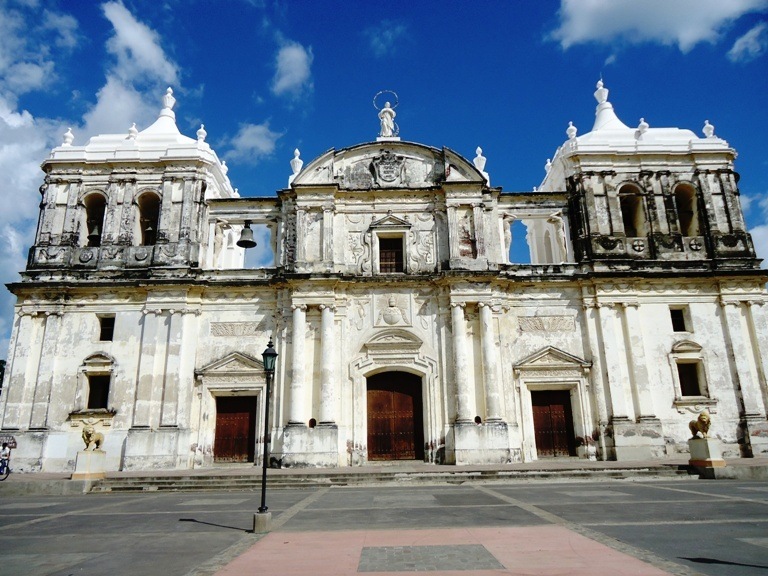 León feels Nicaraguan
Granada and León (along with the beach town of San Juan del Sur) are the most visited tourist destinations in Nicaragua. Granada is by far and large a tourist town that happens to have locals living in it. On the other hand, León is full of locals and happens to have a few tourists exploring its center. The difference is striking and is one of the reasons I fell in love with León. Was my experience truly about authentic Nicaraguan life? Not entirely, but I certainly knew I was in Nicaragua and not just yet another tourist town.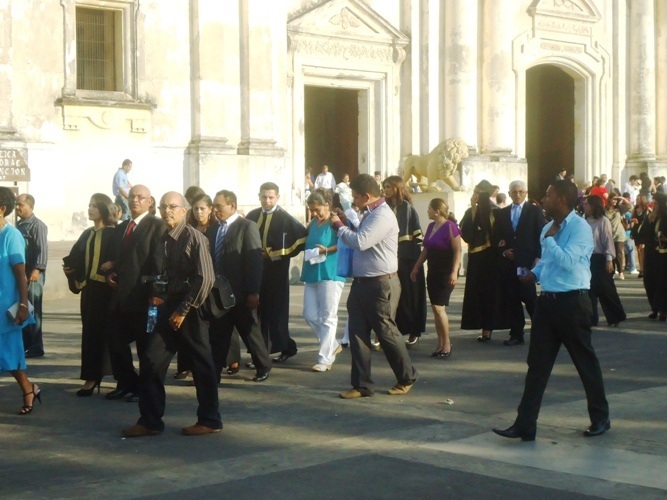 León is Just the Right Size
With roughly 200,000 residents, León is Nicaragua's second biggest city. That makes it big enough to be interesting but small enough that you can get around easily on foot or by bus and taxi. While I spent the majority of my time in the city center — a cluster of blocks around the cathedral, central park, and city market — the market by the bus terminal was one of my favorite spots to visit and Subtiava neighborhood feels like a whole different world.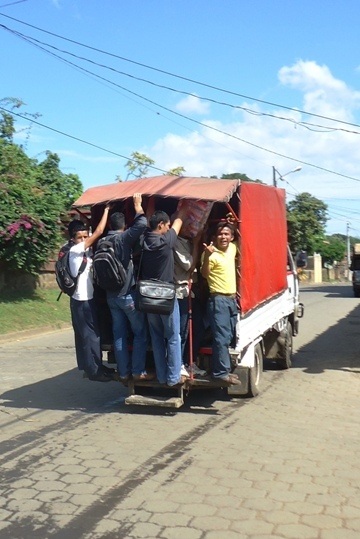 León is Bustling
Perhaps because it's home to Nicaragua's national university, León has an energetic and vibrant feel to it. Groups of students laugh on the streets, vendors sell everything from drinks served in a bag to lottery tickets on the street, jaywalkers and cyclists are everywhere, and you'll hear music coming from a dozen different directions. While there's always a lot of commotion, it's never chaotic which makes it a fascinating yet pleasant city.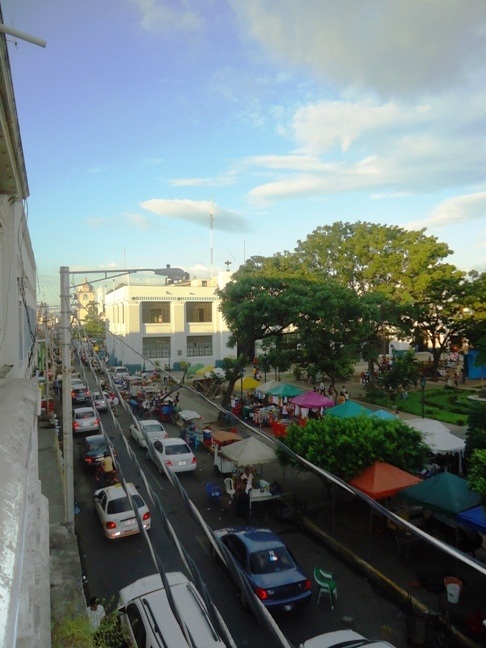 León is Loaded with History
León has somewhat of a turbulent history. First, the "original" León (now referred to as León Viejo) suffered extensive damage from the eruption of volcano Momotombo in 1610 and thus was moved to it's location today, about 20 miles west. Since then, it's served as the Nicaraguan capital on several occasions (as has Granada and now, Managua), is home to a gorgeous cathedral that is the first Episcopal diocese of the Catholic Church in Nicaragua, and was home to Ruben Darío, father of the Modernist movement in Spanish-language literature. In the 20th century, León's history was particularly violent. It was the site of President Somoza's assassination, start of many Sandinista movements, and unfortunate bearer of physical damage from the 1978-1979 revolution. Today, the history remains apparrent in bullet-scarred buildings and political murals.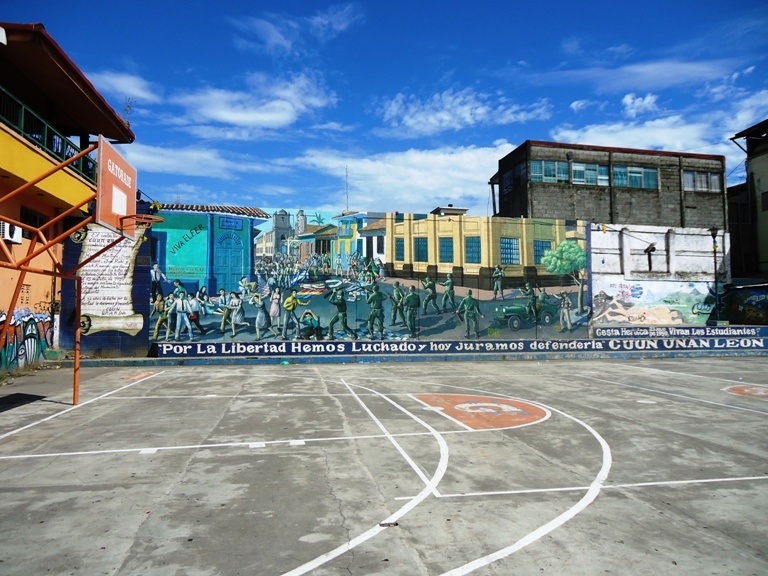 The People of León are Friendly
I'm still a little bit shocked at just how welcoming everyone was to me. Sure, I expected my hostel staff and tour guides to be friendly and helpful, but it went way beyond that. I had conversations with market vendors, bartenders, waiters, and random people at the bus stop. I received a polite response every time I asked a question (that doesn't mean it was always helpful…) and I was invited to salsa clubs, beach bonfires, and was greeted with the typical cheek-kiss by a few people I chatted with regularly.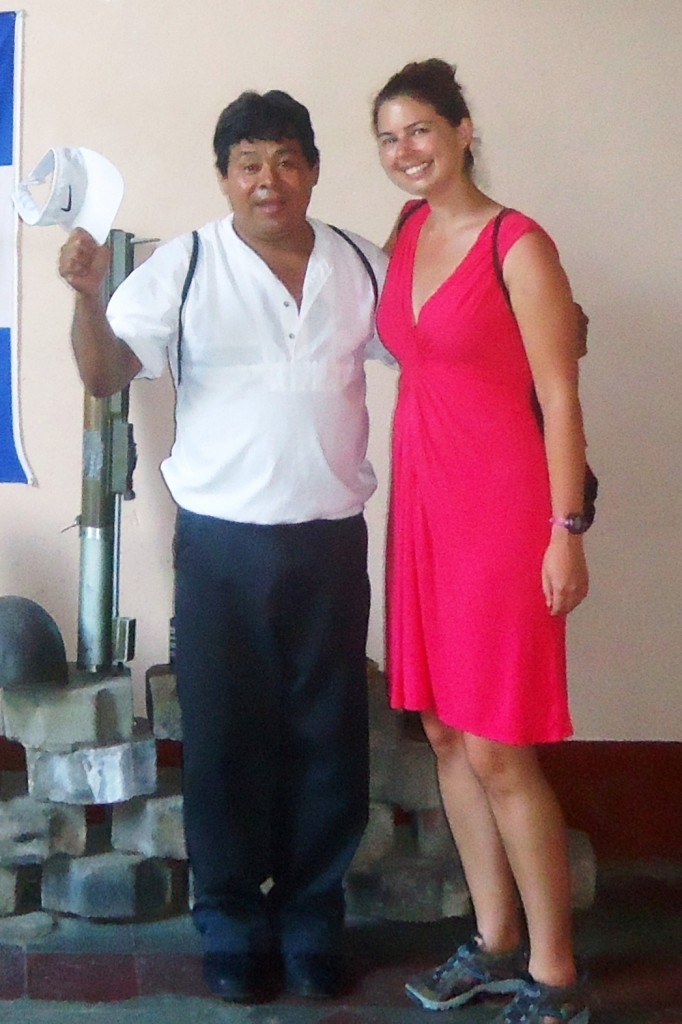 León is a Cheap Place to Visit
If you need to stretch your travel dollar, León is an awesome option. Private rooms at a hotel can be found for $20 or less, meals go for $3 at local comedores (less for street food, more for tourist restaurants), bus rides within town cost less than a quarter, and even my 40-minute massage was only $9. You can even afford to drink in León: plan on $1 for a beer, $2 for a mojito, or buy an entire bottle of rum with some Coke at the bar and make a bunch of friends for a full night's worth of fun for $10.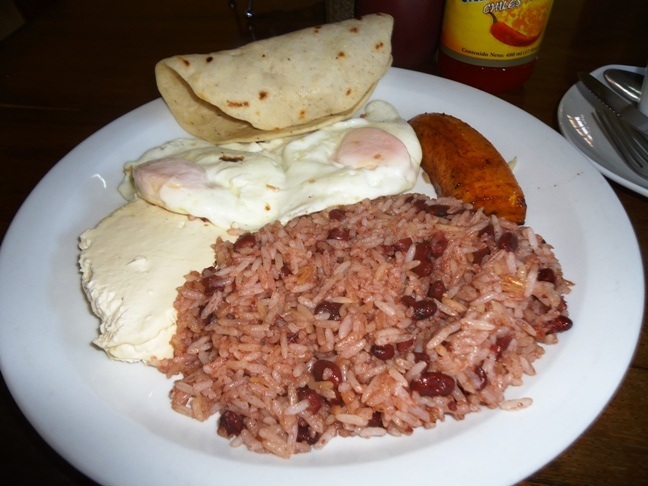 Despite having five nights in León — and another just 20 kilometers away at the beach — there was a lot more I wanted to take in. I missed several attractions and there were plenty of everyday activities that I wanted to settle into. To everyone that voted to send me to Nicaragua, thank you! My visit was so much more than I expected and I hope to return someday.
* * *