This post may contain affiliate links. As an Amazon Associate I earn from qualifying purchases.
* * *
Nestled in the mountains of Northern Nicaragua near the Honduran border, the Somoto Canyon is an impressive site. The Coco River flows for miles, surrounded by vertical walls of up to 150 meters tall. After the brown and dust of León, Somoto is a verdant oasis, full of fresh and (relatively) cool air. As the canyon narrows, in some areas to as little as five meters, you'll find clear waters, sandy paths, bromeliads, birds, and maybe even other small animals if you're lucky. In short, it's paradise.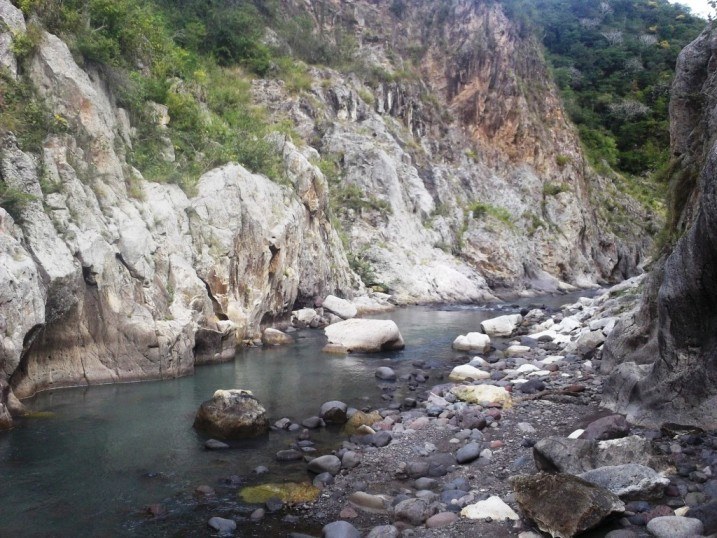 And did I mention you can float down the river?
Until a few years ago, El Cañon de Somoto was an "undiscovered" tourist attraction. Even still, visits are light compared to other destinations in Nicaragua although I'm willing to bet that within a few more years, it will become a crowded place.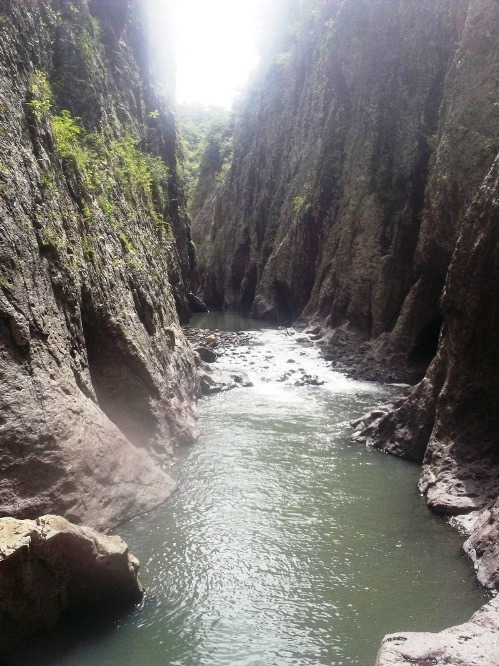 Like elsewhere in the country, this is the perfect spot for anyone who likes to be outside with a touch of adventure. There are options for hiking, swimming, tubing, cliff jumping, horseback riding, boating, and rock climbing — all very accessible and quite affordable. Normally, I'd be looking to squeeze in as many activities as the day would hold, but after spending my previous days volcano boarding, surfing, and killing iguanas, I was looking for easy. I ended up selecting a relaxing combination of walking, swimming, and floating.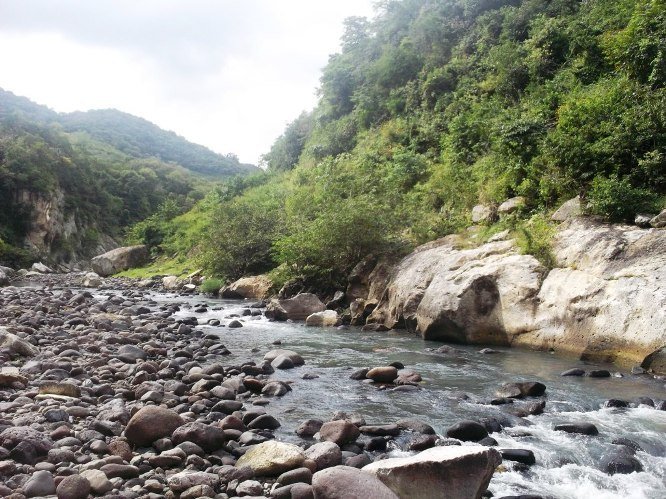 The trip began with about a twenty-minute walk through the countryside, my guide teaching me about the local flora in Spanish. My knowledge of Spanish is good, but not quite fluent, so learning about a subject I barely comprehend in English was a challenge. It didn't matter: I was captivated by the views and thrilled to just stretch my legs after what felt like an endless drive. Maybe I would've understood more if I hadn't been distracted by my surroundings.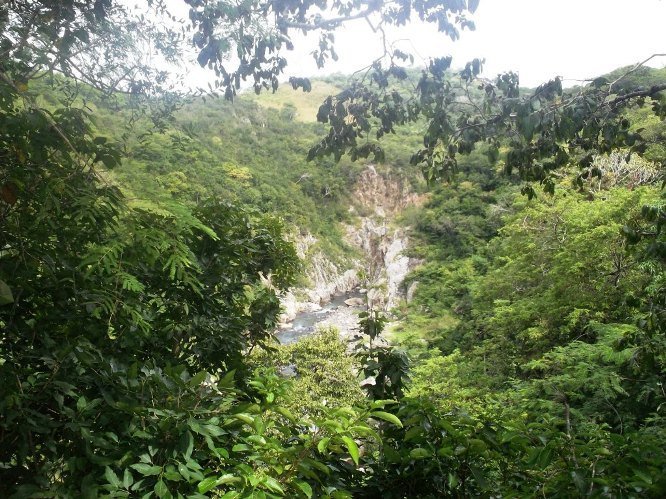 As we went down switchbacks, nearing the Rio Coco, the path got slippery. At the water's edge, the river rocks were a disaster waiting to happen. Luckily, we wouldn't have to step far. Instead, we'd don lifejackets and float downriver. The water was a bit nippy, but even as someone who is perpetually cold, it was mostly enjoyable. Some spots had small rapids, fun to flow with while others were calmer and required you to swim (and warm up your muscles).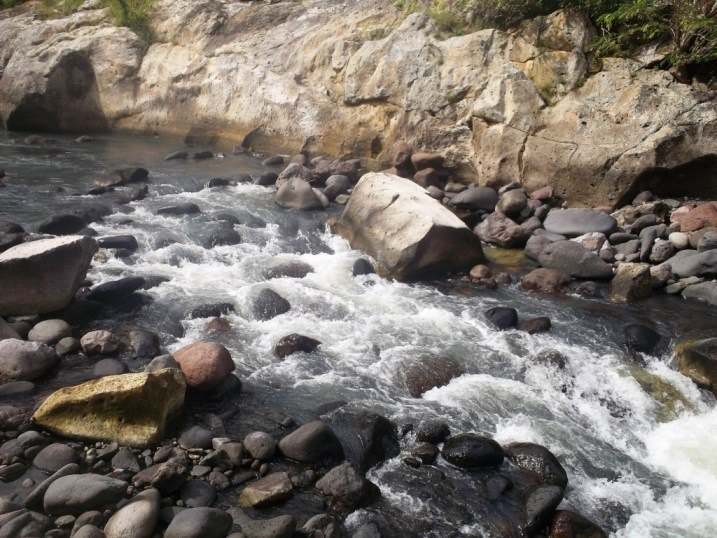 Along the way, we had ample opportunities to get out and hike, jump off high rocks, and even climb into rowboats. My five hours in the canyon flew by, but eventually we found ourselves outside of the canyon, fording the river on slippery rocks and trying to warm up numb fingers.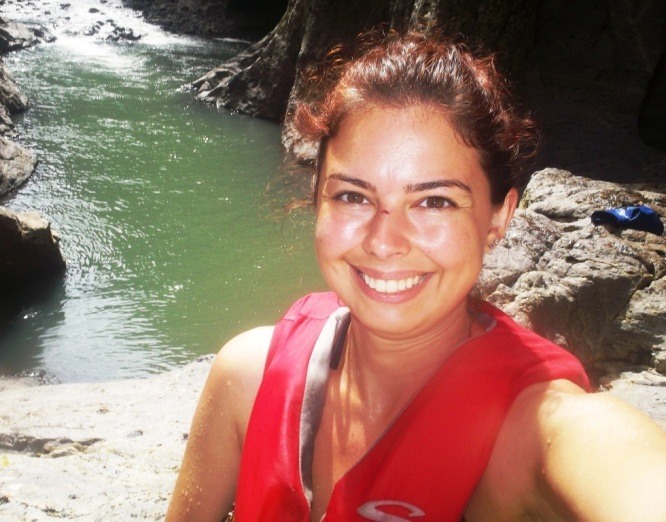 My day ended with lunch on a nearby property; it was so beautifully maintained I made a promise to myself to share it with you. The cabanas, sleeping 6-12 people, seemed like a relaxing place to spend a night or two inbetween rapelling, ATV rentals, and resting in hammocks! Of course, sleeping in town or in nearby Estelí are options as well.
If you go…
With an intrepid spirit, the cheapest way to visit the canyon is to travel independently. Take a bus to the town of Somoto (infrequent direct buses from Managua; many connections via Estelí from Managua, Matagalpa, León, etc.). In Somoto, you can take a local chicken bus or taxi to the canyon itself, pay your entrance fee, and rent a lifejacket and/or inner tube for about $2. Depending on your starting point, the whole thing could be accomplished for under $10 although you'll need to spend the night in Somoto or Estelí.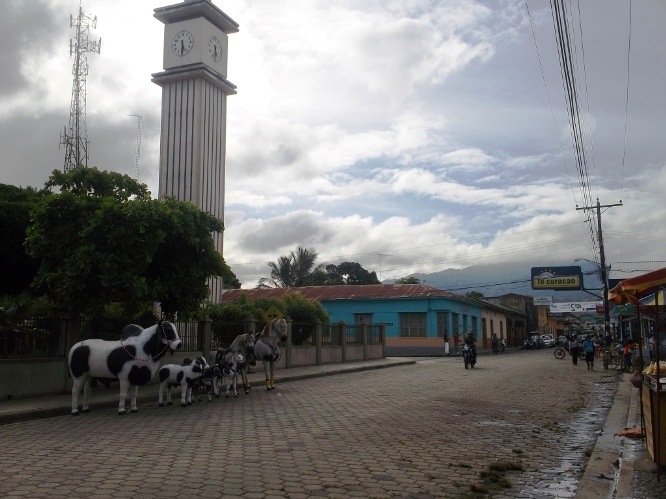 Frankly, I ran out of time and energy to make all the bus connections and instead hooked up with a daytrip with Tierra Tours from León to Somoto. I had a great experience with them on Telica Volcano, but was less-than-impressed with the driver and organization at Somoto. Luckily, the local guide they outsourced for the canyon itself was fantastic and made up for the rest of the experience. Since it was expensive and a long day (3 hours drive one-way), I wouldn't recommend this option.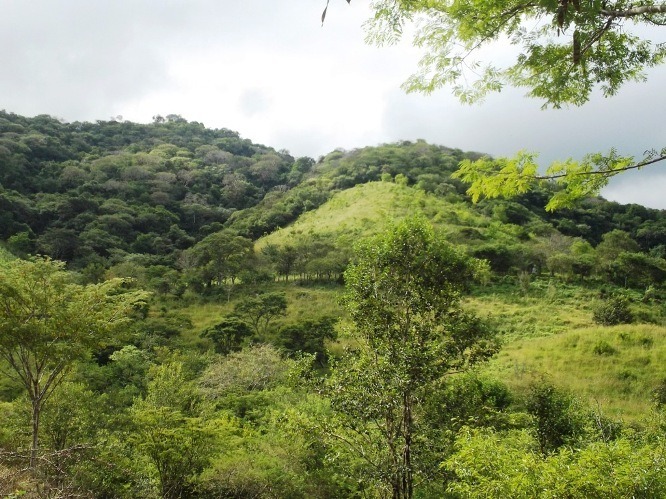 Split the difference: take a local bus to Somoto and arrange a guide from that point forward. After my visit, I heard wonderful things about Namancambre Tours, although I didn't use them myself. A fee of $20 or less will cover your entrance to the canyon and tube rental, plus you won't need to sweat over the details of finding your way to the canyon or returning a lifejacket. Use the money you've saved to invest in a good pair of water shoes so you don't twist an ankle wading through the water: I swear by my Merrells.
My trip to Nicaragua remains one of my all-time favorites; for more stories, suggestions on things to do, information on budgeting, and FAQ on traveling throughout the country, see all of my posts about Nicaragua!