This post may contain affiliate links. As an Amazon Associate I earn from qualifying purchases.
* * *
Sure, Nicaragua is a country full of friendly people, low prices, and lots to do but there is one problem: it's HOT. Unless you head into the mountains (which, eventually, I did), there is nothing even remotely comfortable about the weather. Luckily, the country has nearly 1000 kilometers of coastline, not including the many lakes within its borders.
Most tourists visiting Nicaragua seek out the beach in San Juan del Sur just north of Costa Rica or the Corn Islands in the Atlantic. Since I'm not much of a beach-goer, I couldn't justify spending hours in a bus just to escape the heat. Thankfully, there are two beaches just 20 kilometers from León, which was more my style. Neither seemed to be an extraordinary destination, but the convenience couldn't be beat. Dreaming of cool ocean waters, I set off by local bus on a 45-minute journey to Las Peñitas.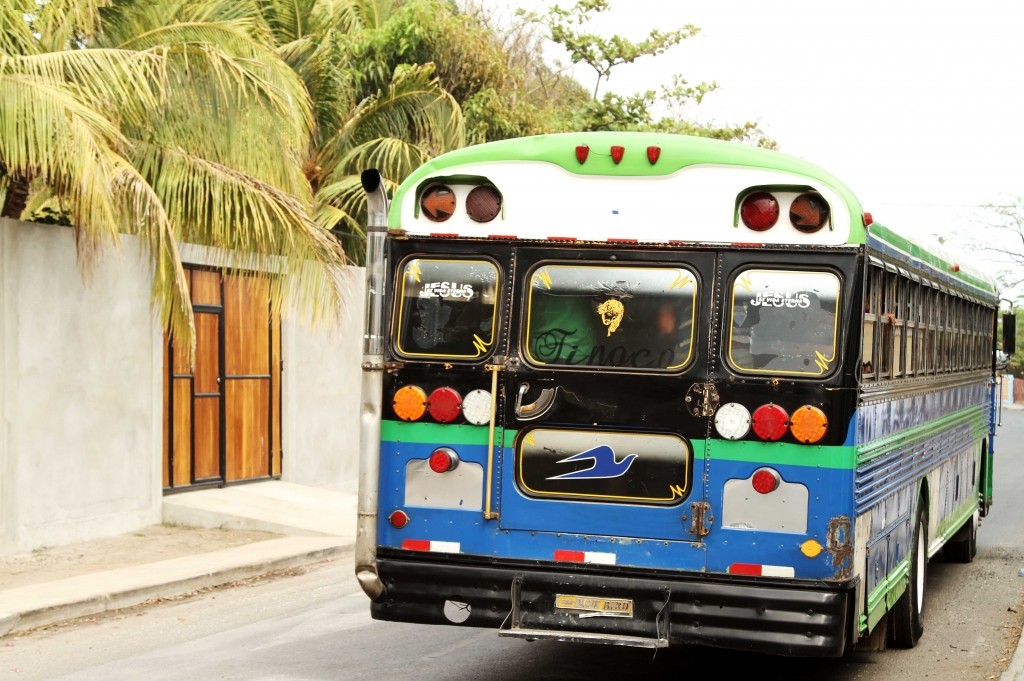 The tourist center of Las Peñitas is compact, with maybe 4 hotels/hostels, half a dozen restaurants, two surf shacks, and a Spanish school. There's not a lot going on, but given how bustling it can be elsewhere in Nicaragua, I imagine that the slow pace and mellow vibe is part of the attraction to the visitors who stay awhile.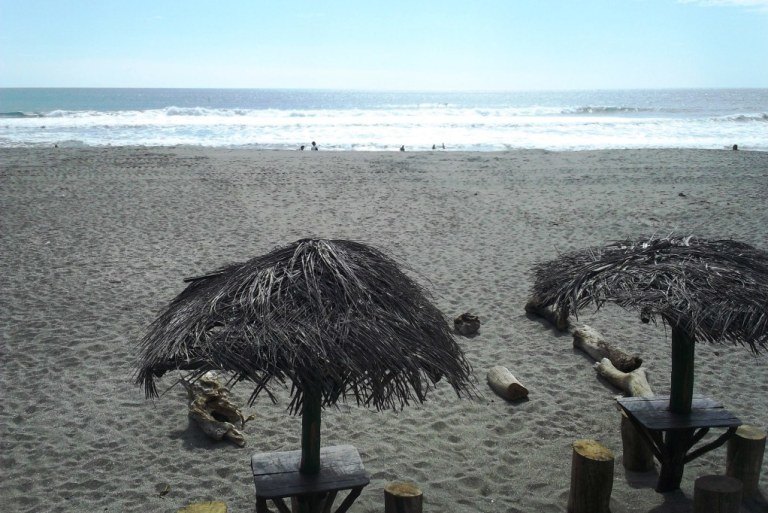 You won't find beach clubs or sun loungers here and the swimming isn't particularly great. Like most of the Pacific coast in Central America, there are strong currents and potentially dangerous riptides at high tide. It's these resulting waves that lead to great surfing — something I've always wanted to try.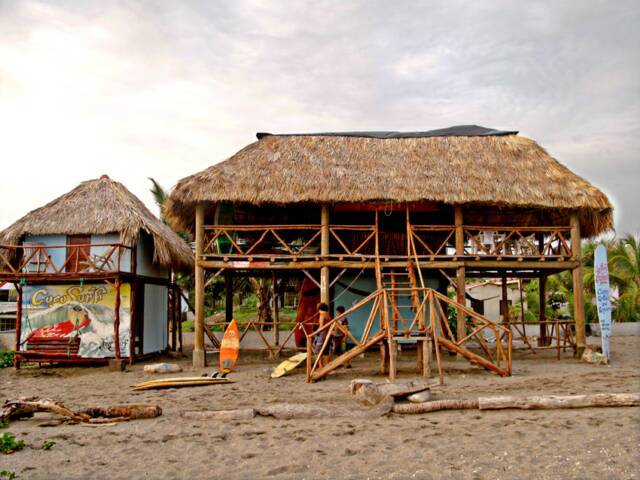 $20 later, I was set up with a two-hour private lesson and I was standing on the board by the third wave. Unfortunately, that's where my luck ended: as the tides changed and waves grew larger, I quickly found myself smacked in the nose with a surfboard and with no choice but to nurse my injury with a cold Toña and some Spanish conversation.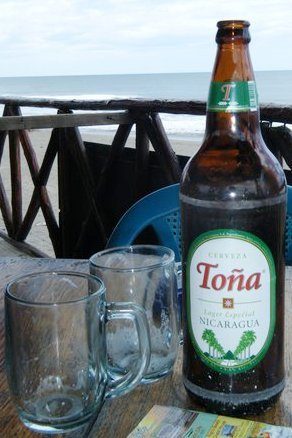 If you're not here for the surfing, there's still enough to offer to make it a worthwhile daytrip from León. Situated on the Isla Juan Venado reserve, this is a haven for birdwatchers and boat trips head out daily to point out the wildlife. More ambitious visitors can head out by kayak in the estuary's calm waters and still others can try their hand at deep sea fishing. I was happy to take a simpler approach, eating incredibly fresh seafood while watching the sun set.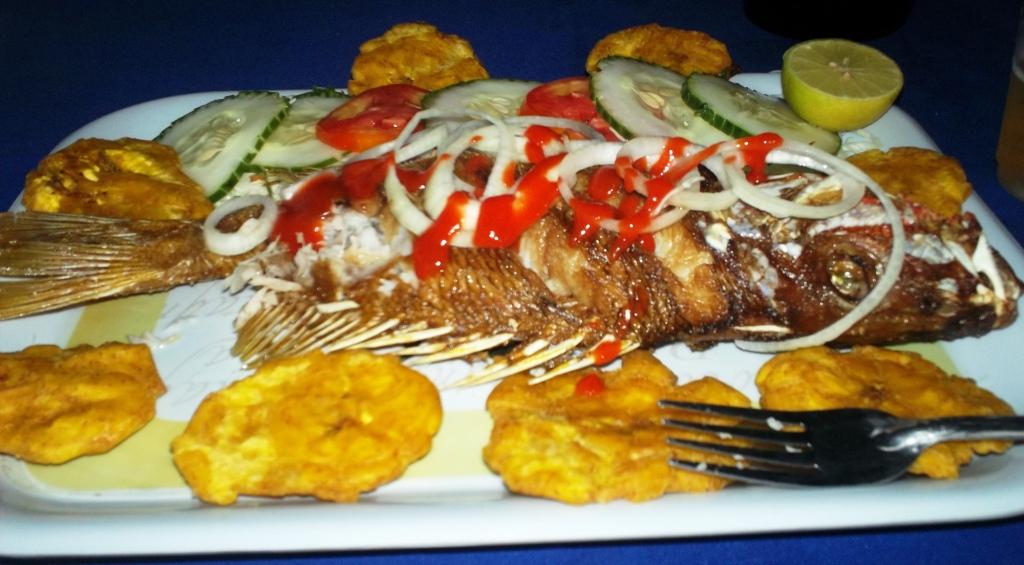 Since the beach is so close to León and the mosquitoes come out at night, it can make a lot of sense simply to visit Las Peñitas as a daytrip. Even a taxi back after the buses stop running is relatively affordable, at about $8-10 depending on your bargaining skills. However, there is one major reason to stick around after sunset.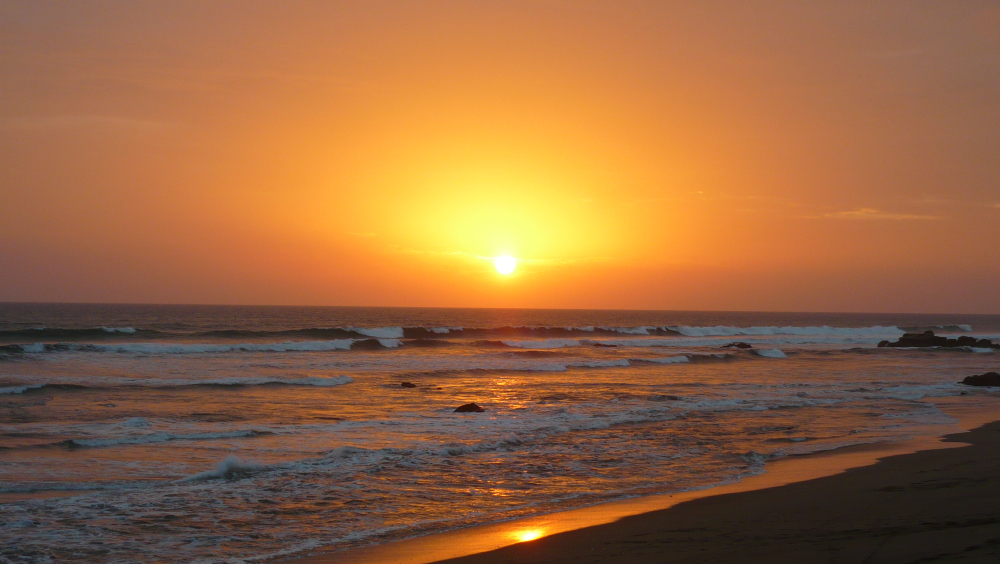 Between August and December, the reserve is an important nesting ground for sea turtles. Olive ridleys in particular return to this area year after year, though other species also nest in the area. Anyone in town can set you up with a guide, and I'd highly recommend the late night trip if you get the chance. Local groups collect eggs to be raised in a hatchery in order to keep them from being sold as food or aphrodisiacs. Because of this, all tours will include the chance to see the hatchery and learn about its work in the community. With any luck, some of the turtles will also need to be released into the sea.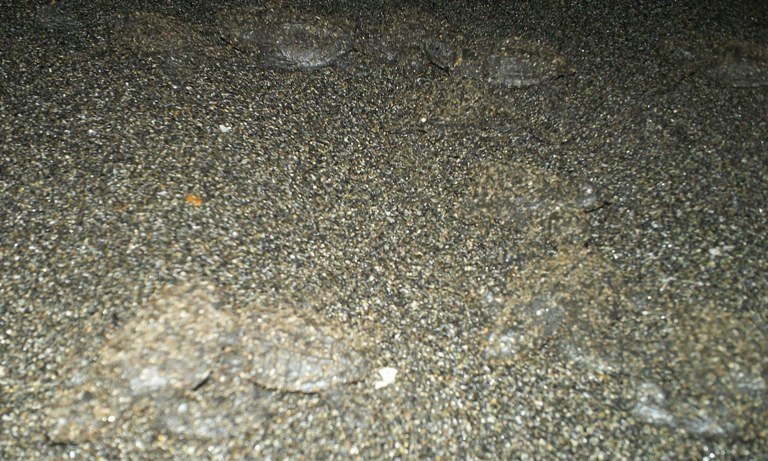 Most of my three-hour trip was spent walking the beach in search of mother turtles laying their eggs. There's something truly captivating about the sound of the waves at night and only starlight above. I would've had a great night even without seeing any turtles, but amazingly, we came across two mothers.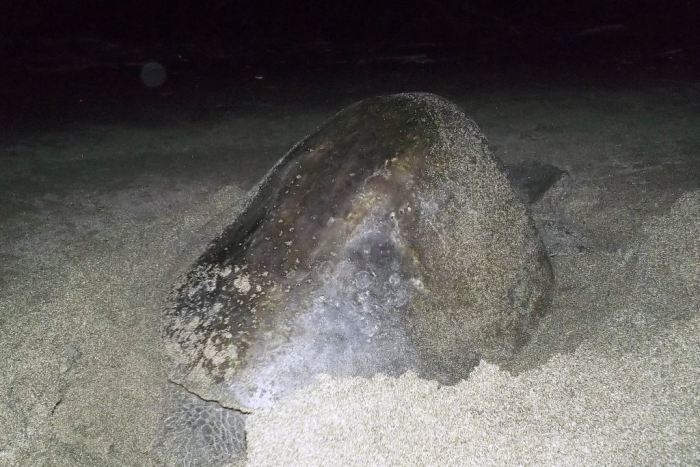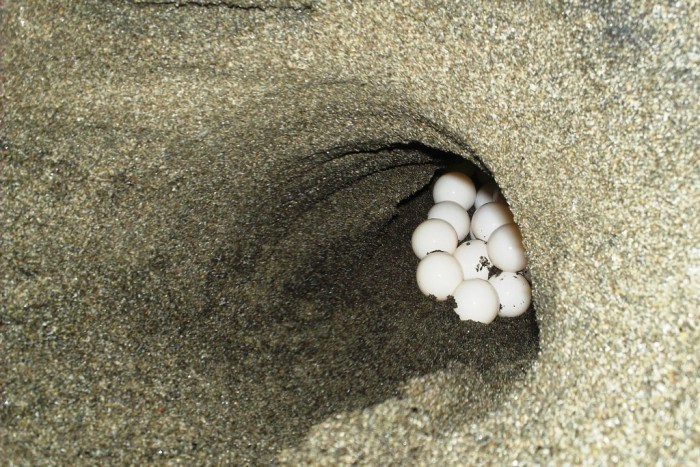 The actual act of watching a mother lay and bury her eggs isn't particularly exciting, but for me, the moment was still special. It's being so close to nature that often makes me feel like I've really gotten away, more so than being immersed in a new culture or society. Everyone looks for that magic moment on vacation, and for me, Las Peñitas delivered.
Although I set out to to the beach in search of cool breezes and refreshing waters, this sleepy fishing village ended up offering so much more. There may not be a lot to do, but it had exactly what I needed.
Have you ever visited somewhere that ended up being a very different experience than what you expected? Share your stories — I'd love to hear them!
My trip to Nicaragua remains one of my all-time favorites; for more stories, suggestions on things to do, information on budgeting, and FAQ on traveling throughout the country, see all of my posts about Nicaragua!