This post may contain affiliate links. As an Amazon Associate I earn from qualifying purchases.
* * *
You guys, my new puppy is adorable, but he's expensive. First there was the cost to adopt him and bring him home from Wisconsin, then all the puppy vaccines and vet checks, and then the crate, baby gates, and even a ramp we constructed so he could get into the backyard.
It's safe to say my travel budget has taken a hit. I've got a trip to Alaska this summer and Europe this fall to scratch my travel itch, but gone are the days of jaunting around without care or responsibility.
So this month, I'm doing more dreaming than actual travel. Here are the places on the top of my list, keeping in mind I'm not actually going to any of them (yet).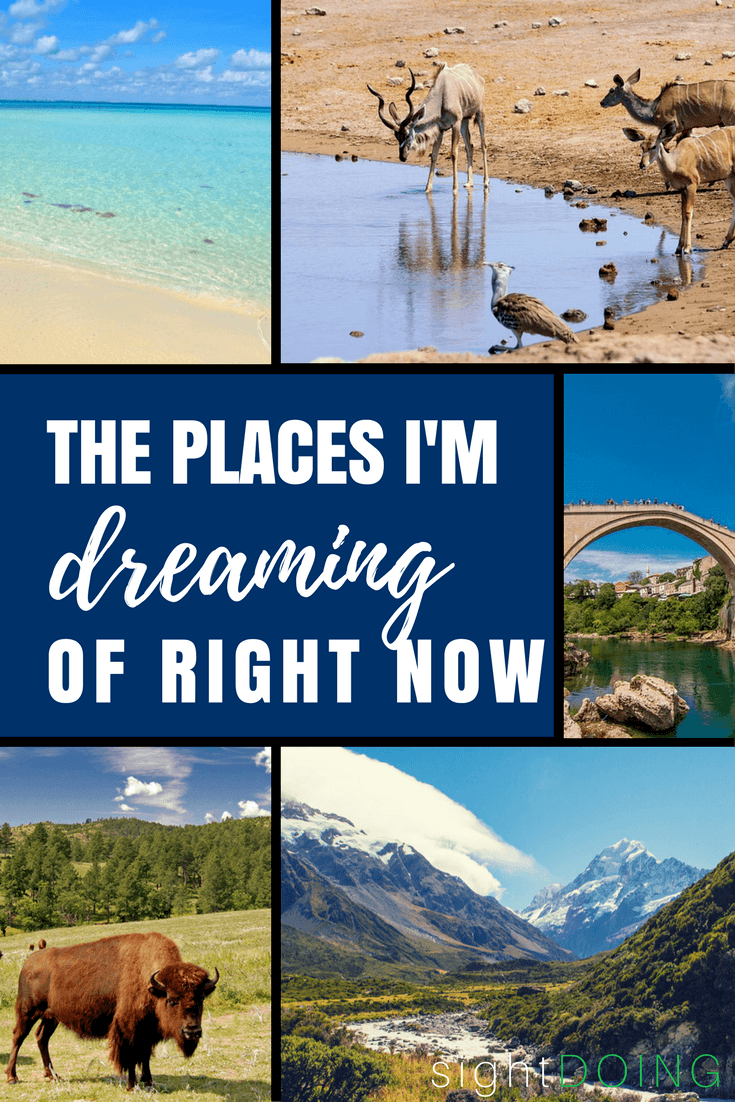 Where I Want to Go Close to Home: Deep Creek Lake, Maryland
I drove by this lake years ago on my way home from Ohiopyle and instantly fell in love. It's so easy to picture myself sitting on the deck of a lakefront cabin, sipping my tea in the morning with a good book before jumping into a boat during the day. Fall seems like the best time of year to go, so I'm making a mental note of it now.
Where I Want to Go in the USA: Black Hills, South Dakota
A national park, state park, biking trail, hiking, camping, wildlife, spelunking, and craft beer. In short, the Black Hills region sounds like it has a little of everything I love, so it's next on my list of U.S. destinations. I almost made it out there this month, but life got busy, you know?
I should give a runner's up mention to Yellowstone & the Tetons in Wyoming. It's also high on my list, but South Dakota won because it seems the Badlands seem different from anywhere I've ever been.
Where I Want to Hit the Beach: Tulum, Mexico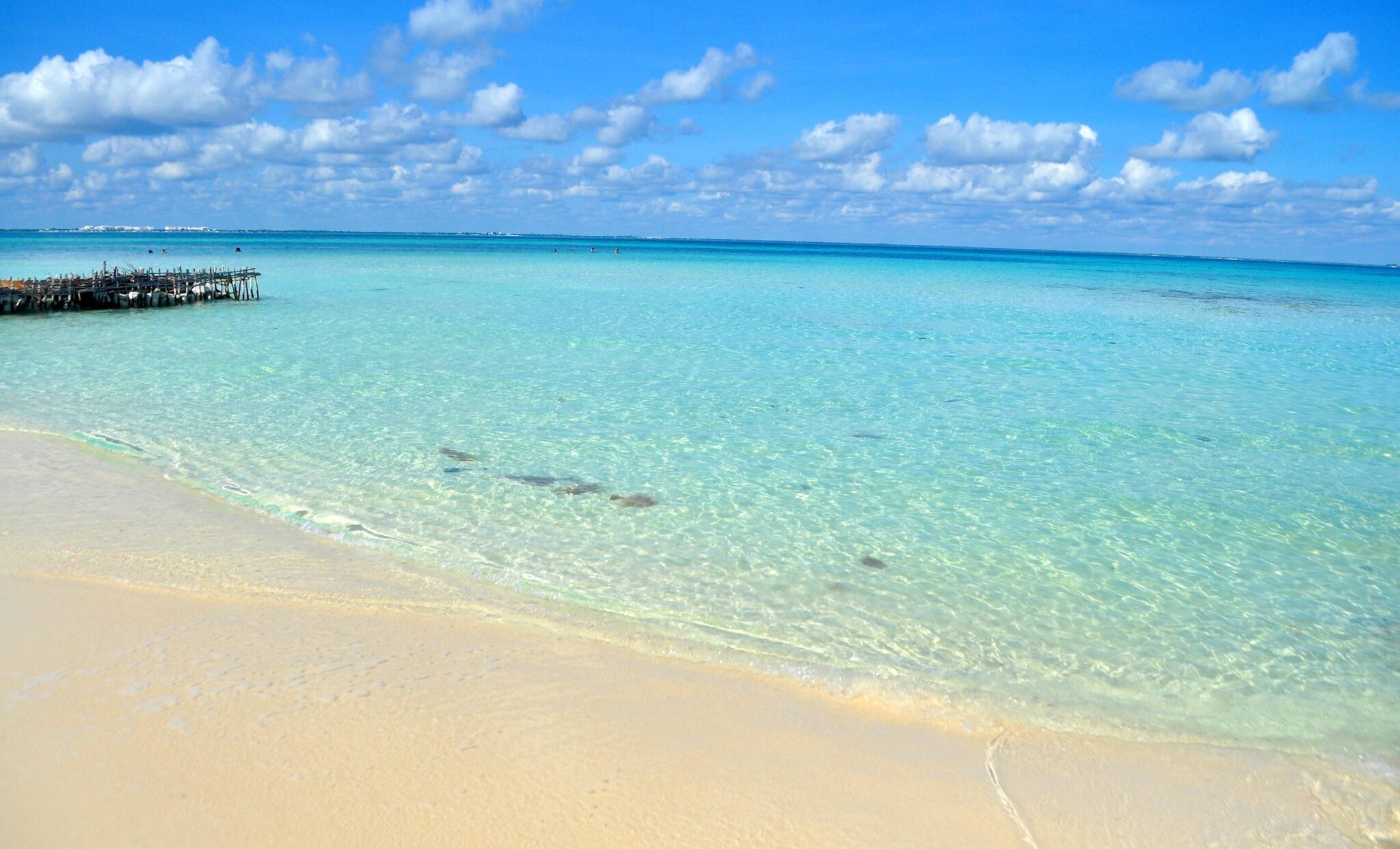 Maybe it's because training a puppy is exhausting, but a genuine beach vacation sounds heavenly right now. A little sightDOING in the morning and sunbathing in the afternoon, all wrapped up with a seafood dinner at sunset. I've been to the Riviera Maya several times and never get tired of it, so I'll take a Tulum bungalow for two, please.
Where I Want to Go in South America: Uruguay
I can't really put my finger on why I want to go to Uruguay, probably because I don't know much about it. The little I know is that I'd like to drink tannat wine, surf at Punta del Diablo, and go whale watching at Cabo Polonio. I kinda feel like I'm building Uruaguay up in my head the way I did for Hoi An, but I won't know until I go.
Where I Want to Go in Europe: Bosnia and Herzegovina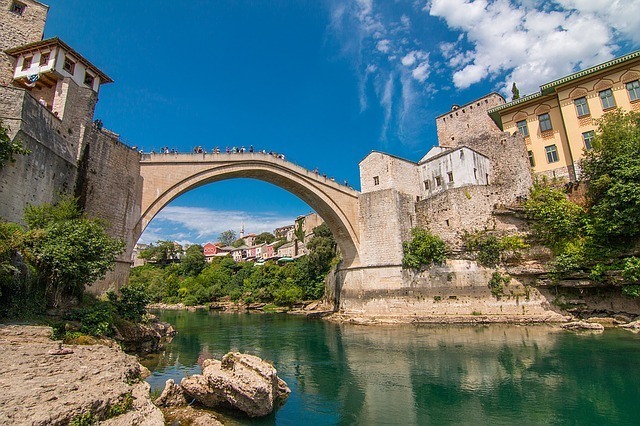 I love, love, loved Slovenia, so I'd like to explore more of the Balkan countries. Sarajevo fascinates me, Jajce looks stunning, and I'd like to experience Mostar's cultural diversity for myself. Unfortunately, even though I'm going to Europe in September, I don't have time for Bosnia…so maybe I'll get the chance in 2018.
Another honorable mention goes to Norway. I can't wait to cruise the fjords (and yes, traveling Norway by ship is a must as far as I'm concerned), but Bosnia wins because Norway is similar to Alaska, which I'm going to in August.
Where I Want to Go in the Middle East: Oman
The photos of Oman are gorgeous, but once I found out there's a hotel you arrive at by paragliding, I knew it was a country perfect for sightDOING. I want to hike lunar-like mountains, explore wadis, and even sail through fjords! The more I think about it, the more I'm convinced that Oman should be very high on my bucket list.
Where I Want to Go in Africa: Namibia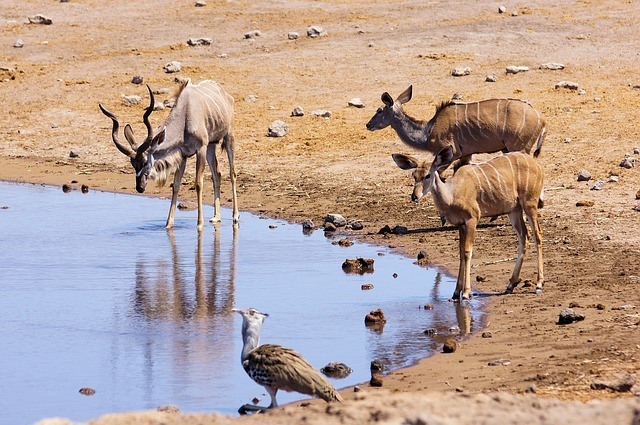 Finally, a place on my list that I might actually get to go to! I love the idea of an African safari, but I'd probably shoot myself if I had to do it for two weeks nonstop. That's why Namibia is so appealing: all the wildlife but plenty of variety in the form of desert dunes, coastal kayaking, and cultural visits. Sign me up please.
Where I Want to Go in Asia: Sri Lanka
I don't really feel the need to go back to Southeast Asia for a while, but Sri Lanka is a world apart. It has a taste of the craziness that India has without being overwhelming. It also has a compelling mix of amazing food, natural wonders, and cultural sites in a compact geographical area you can actually hope to cover in just two weeks. Perfect, right?
Where I Want to Go Down Under: South Island, New Zealand
My trip to New Zealand is planned, if only I can find business class award seats to go there. I'd like to see it all, but that'll be impossible, so my focus is on the South Island and the incredible mountain scenery there. The goal: go tramping and make some new Kiwi friends, which shouldn't be too hard to do. Wish me luck.
* * *
Where are you dreaming of traveling? Anywhere line up with my ideas?