This post may contain affiliate links. As an Amazon Associate I earn from qualifying purchases.
* * *
This is a sponsored post written by me on behalf of Park 'N Fly Airport Parking. All opinions are 100% mine.
There are two sides to travel: the fun side, full of new experiences and great stories…and then the details that pull everything together. As far as I'm concerned, the logistics are just a headache, even if they're a necessary part of travel.
That's more true than ever whenever you shake up your travel routine. More often than not, I'm a solo female traveler, but this time, I was flying home with the world's cutest travel companion.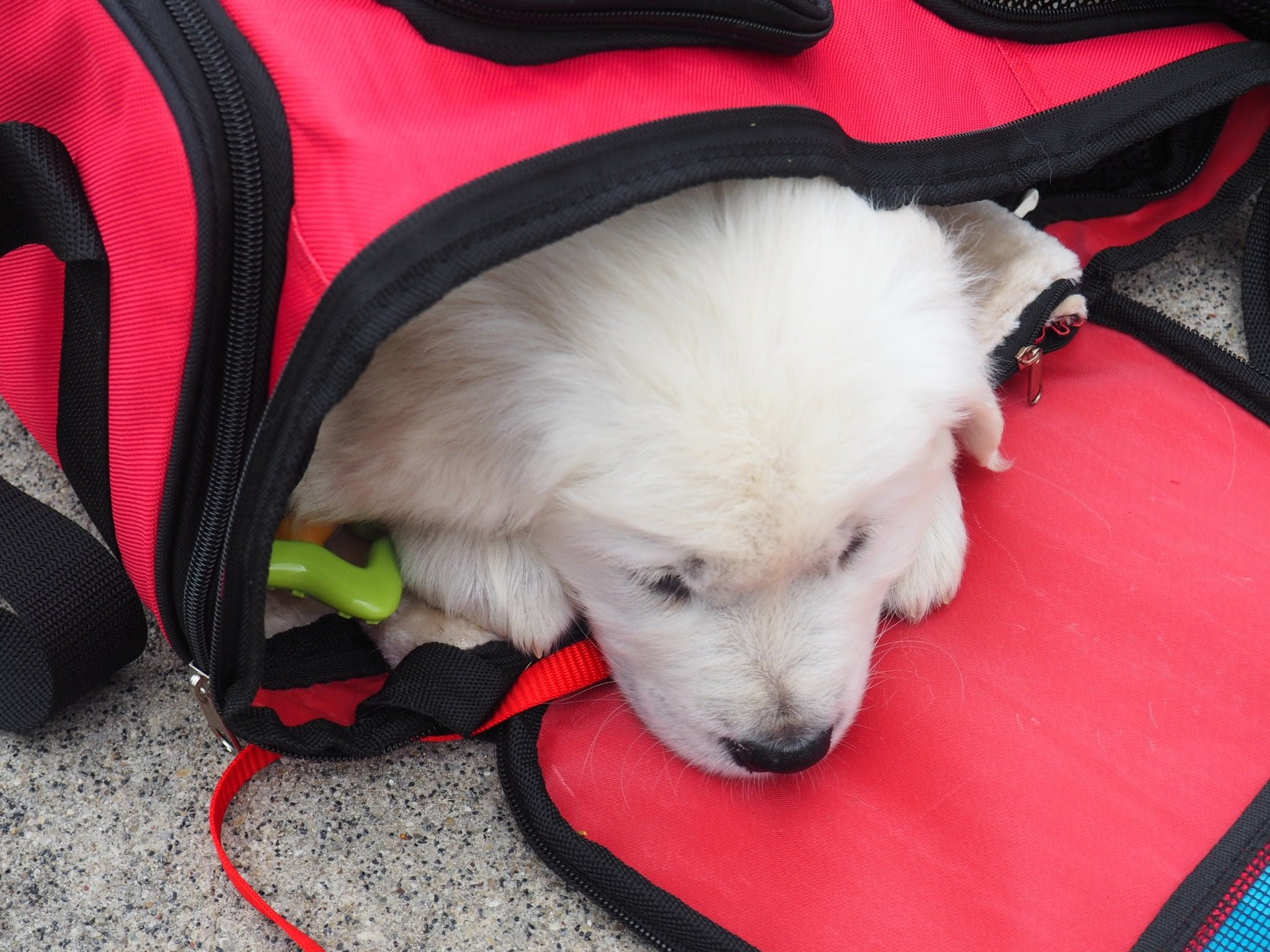 My new puppy Polska is quite a trooper. In a single day, he left the home he knew in Wisconsin to fly off to his new home in Virginia. All those new experiences and environments were a lot to handle, so I couldn't imagine adding even more stress by trying to lead him through dark parking lots once we landed at the airport.
With a backpack on my back and a puppy in my arms, I couldn't be happier to see a Park 'N Fly shuttle waiting for us. Yes, I'm a hardy traveler, but in this case, I needed all the help I could get with loading my bags!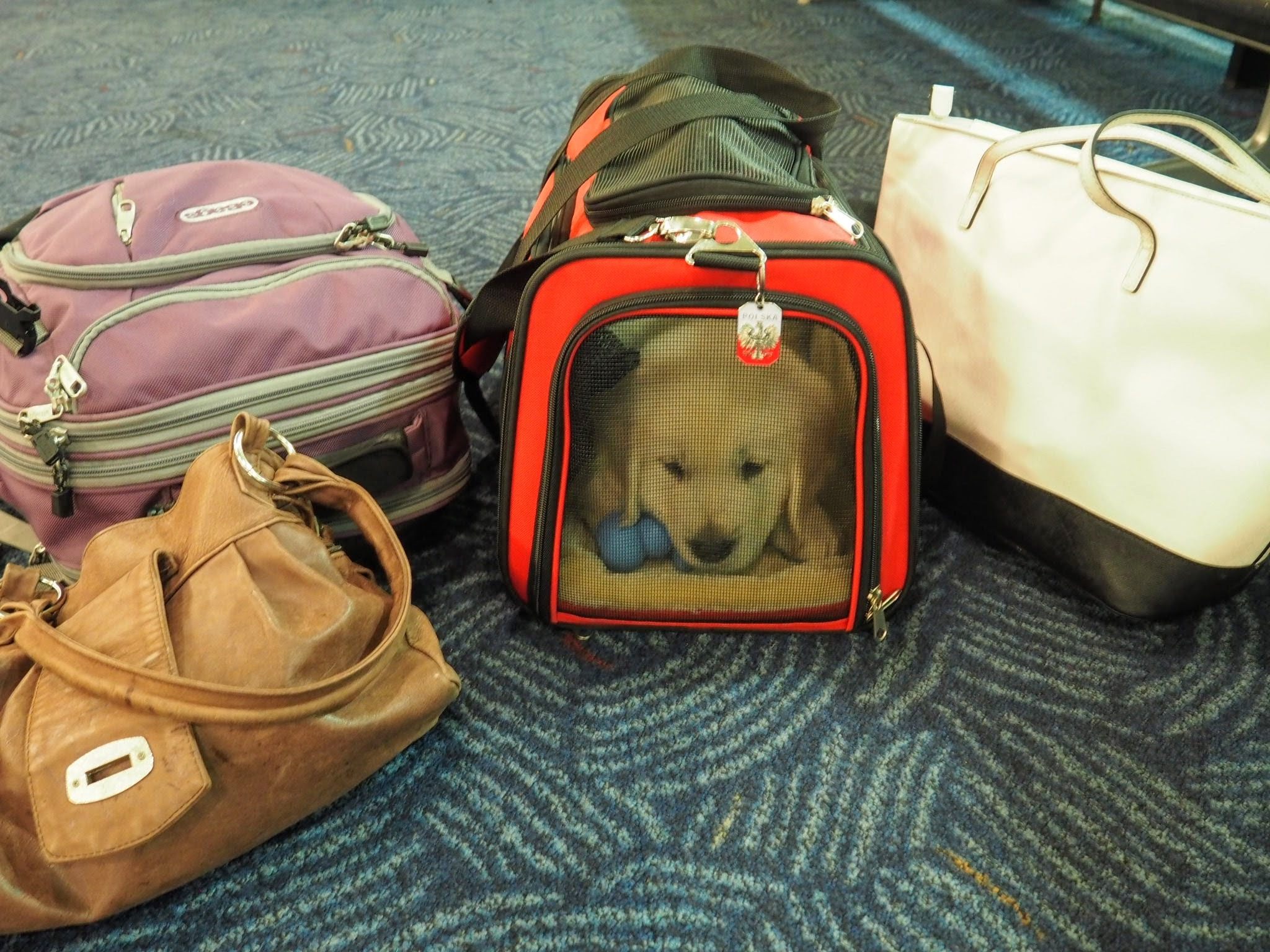 Our shuttle dropped us right at my car, door-to-door service that I appreciated more than ever. Polsa's little paws didn't have to carry him far!
I didn't have to stress over where my car was, either. Mike and I often do a car-switcheroo, with him dropping off the car when he departs on a work trip so I can pick it up when I arrive from a separate trip a day or two later. Every time, he just texts me the parking space number and I know that Park 'N Fly will deliver me to my vehicle and make sure I can unlock it before they drive off.
After loading Polska into my car, all we wanted to do was get home. This time, we were able to exit the parking lot immediately because I had prepaid online. Having one less thing to fiddle with was a huge advantage and is something I appreciate even under ordinary circumstances. When you're that close to home, you don't want any delays.
Park 'N Fly save us money, too — something especially important so I have a little extra to spoil my new pup. Their rates are always affordable and you can earn free days through their Frequent Parker Loyalty Program. That means more leftover for family roadtrips or for when Mike and I jet off on next year's grand adventure while my mom watches her grandpuppy!
Even if you're not flying with a dog (and I probably won't be ever again), easy airport parking sets the tone of your trip right from the beginning and carries that relaxed mode at the end of the trip. For cheaper than official airport parking, I had personalized service that took the hassle out of parking. Plus, some of the larger airport locations offer extra services, too.
Polska rates Park 'N Fly Airport Parking as two paws up!