This post may contain affiliate links. As an Amazon Associate I earn from qualifying purchases.
* * *
In Venice, I made Carnival masks. In Laos, I wove my own scarf. In England, I tried spray painting a canvas. You know what all those projects had in common? They ended up in the trash.
I'm ashamed to admit it — that's so wasteful — but none of those art projects ever made it into my suitcase to come home as a souvenir. I'm kind of a minimalist and souvenirs aren't my style.
So why do I continue to sign up for workshops and pay top dollar for these classes? I did it again, in Krakow, learning how to make my own stained glass. For me, it's always to understand what goes into the process, not to come home with a finished product.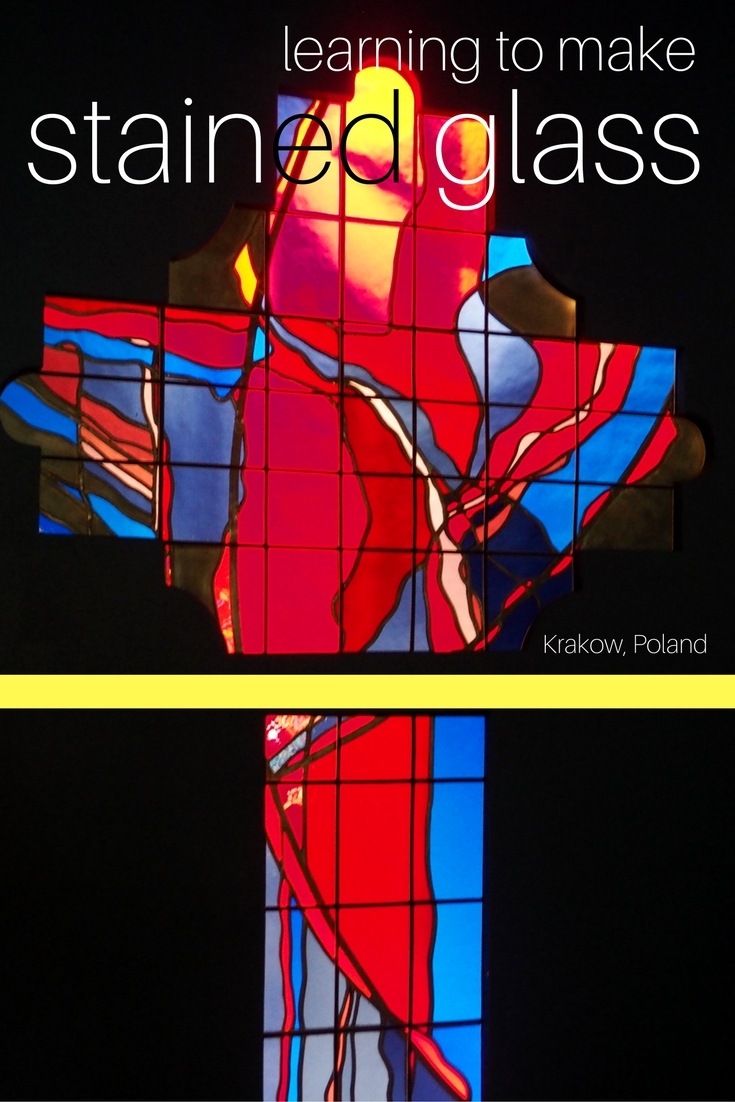 Stained glass and Krakow are a natural pair. At the turn of the 20th century, artists like Stanisław Wyspiański and Józef Mehoffer started playing around with color and light, using stained glass as their medium of choice. Today, many of their works are proudly displayed in the city and walking tours lead you through the town to discover their masterpieces.
>>>>> Read more about what to love in Krakow.
But beyond these beautiful pieces, there's still a prominent workshop in Krakow still in use. Stained glass is commissioned by churches, offices, and private collectors and some of today's best craftsmen are in Krakow designing and creating these works. Our visit began with seeing these artists at work and learning how sketches turn into blueprints and eventually, finished pieces.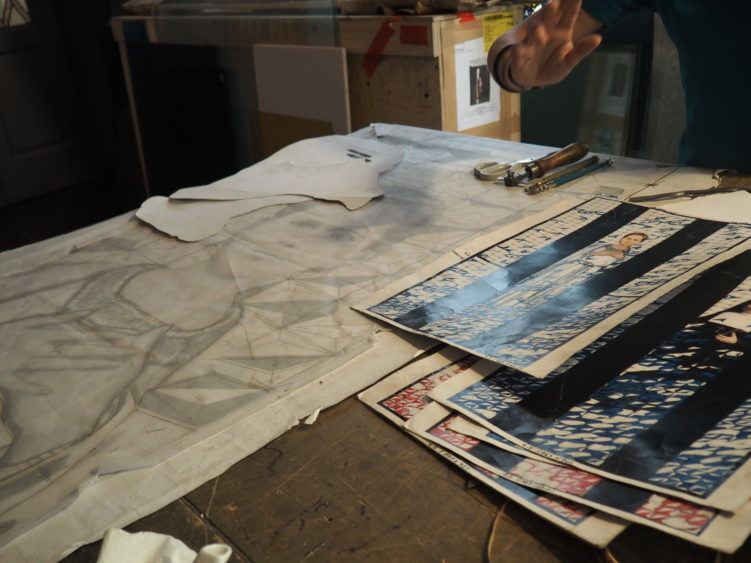 Now, I'm the first to admit that I'm a bad student. That's why I so badly wanted to try it instead of just watching the demonstration.
And it didn't take long to fail.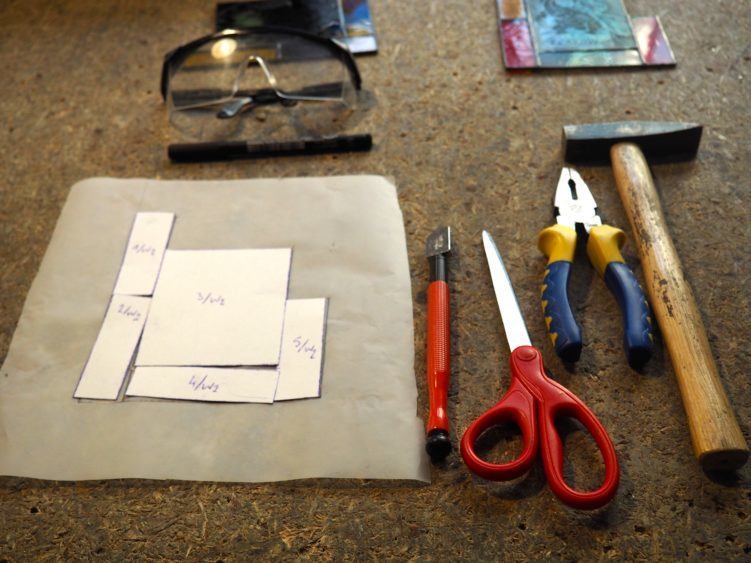 The first step is plotting out a design and choosing the colors. That's easy!
The second step is not so simple. Using your pattern, you need to score the glass so you can cut it into the right shapes. You'd think scoring straight lines would be easy, but I failed over and over. You need the right grip in order to provide the right amount of pressure against the glass. Too much force and you'll crush the glass. Too little and the glass won't cut neatly along the edge. And don't even think about going over a second time to make the cut deeper: you'll end up with nicks and chips.
But eventually, you get the feel for it. Like many things in life, there's no magic set of instructions so you get it the first time. You just have to try until you get it right.
From there, it's time to polish the glass edges. Not only does this make the glass nice and smooth, but it's also a chance to buff out any nicks or to straighten any bumpy parts. I've done this process before when glass-blowing so this part of the project was easier for me!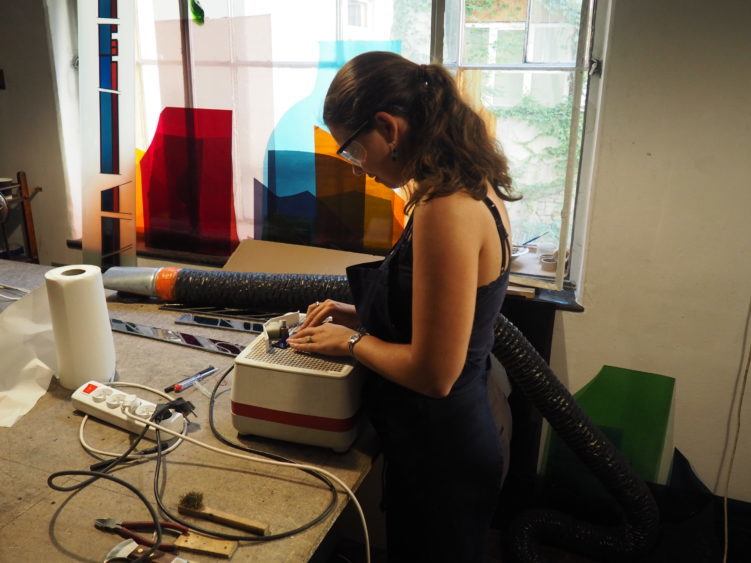 Finally, it's time to frame your stained glass shape and then solder it together. There are lots of different techniques for this, but I framed the whole thing in copper strips so that it would be soldered along every edge.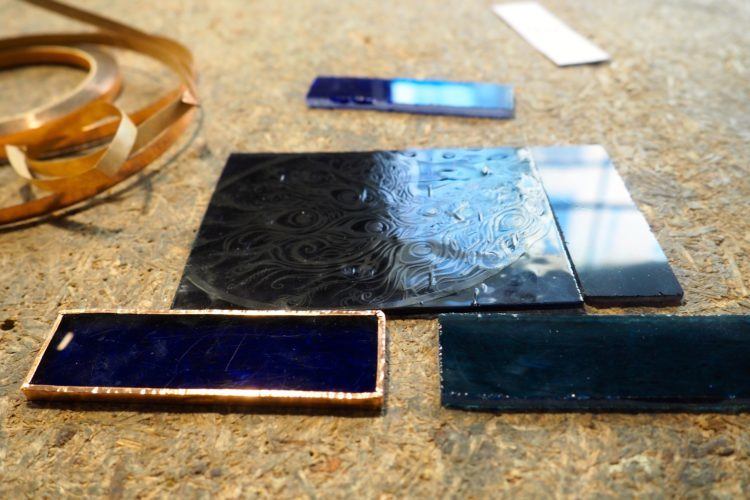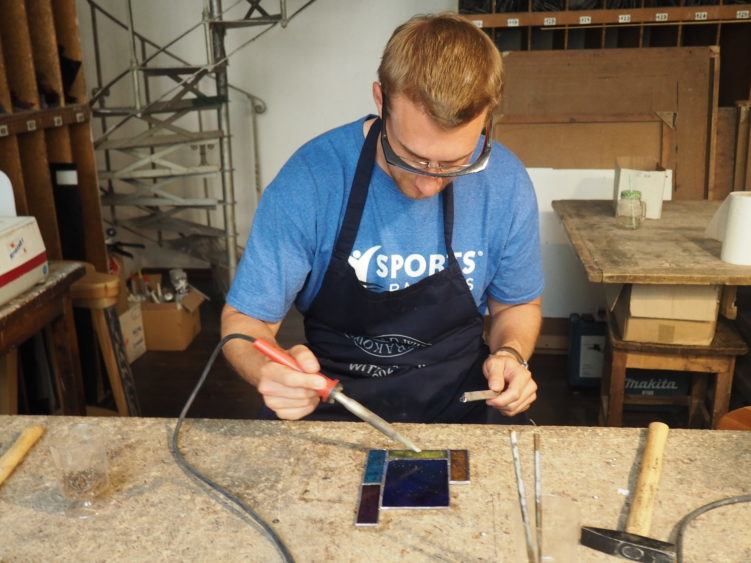 By the end of the workshop, we had our own stained glass. These little window hangings took us two hours each, so I can't imagine the effort that goes into full-size windows with intricate pieces, especially since many of them are also painted and/or etched.
I don't know that these projects are more special than anything else I've ever made while traveling, but it made it into my suitcase home. It helped that they were small and lay flat. It also helped that I have a new house to decorate with lots of windows and no money to buy anything professional.
So, at least for now, I have a Polish souvenir to remember my sightDOING.
* * *
I paid full price for my stained glass workshop. It's expensive for an activity in Poland, but it's a lot of fun. Along with a built-in souvenir, you'll be offered wine (or other drinks) and super-fresh baked goods.

If you're headed that way and want to try it yourself, reserve your visit through Viator and you'll also be supporting The Girl and Globe with your purchase.

You can also check out my reviews of two other great Krakow tours: