This post may contain affiliate links. As an Amazon Associate I earn from qualifying purchases.
* * *
Not far from Skellefteå, there's a small village called Svansele where the moose outnumber people three to one. It's acre after acre of forest, mostly pine and birch, with a river winding through it. In this remote part of northern Sweden, there's a wilderness camp I can't get out my head.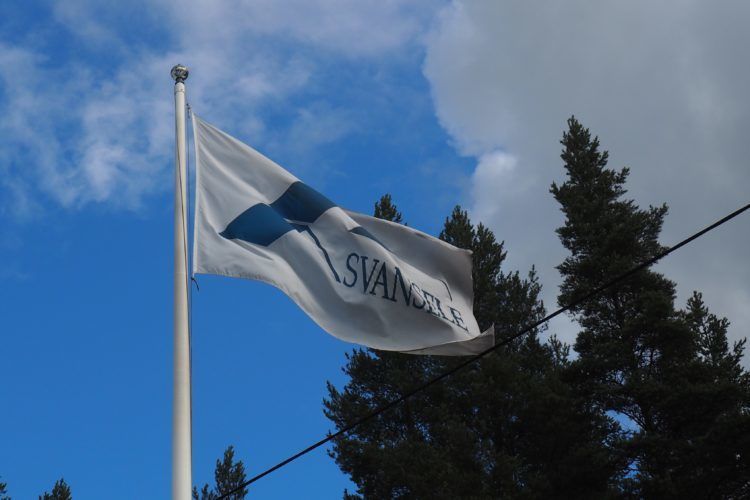 The draw is twofold: spend a few nights immersed in nature and meet the character who is larger than life.
My guess is that most Scandinavians with the name Thorbjörn don't live up to the title, but our host absolutely does. Thor, as in the hammer-wielding god associated with storms and strength, and björn, as in bear.
Thorbjörn greets our group with smiles, apologizing for his struggles with English. "I learn a little more every week from the visitors here, so if I live to be 100, I should finally be fluent." His language skills are better than he thinks and he regales us with stories of his childhood, showing us the spot on the floor he was born. I can't get enough of the stories of life in remote Sweden and he feeds off that energy.
The rugged life here isn't a tourism facade. People genuinely love nature and in many ways live off the land. The camp is decorated with reindeer hides, both to keep you warm on wooden benches and so as not to waste part of the animal that will be your lunch later in the day.
"It's your own fault if you're cold here," Thorbjörn warns as we walk through a closet stocked with long underwear and high-end outerwear. On this July day, it's sunny and 65°, but plenty of guests visit during winter for snowmobile safaris. I pass by all the jackets and snow pants and instead choose only a helmet. We're off to tour the wilderness camp and surrounding nature reserve by ATV.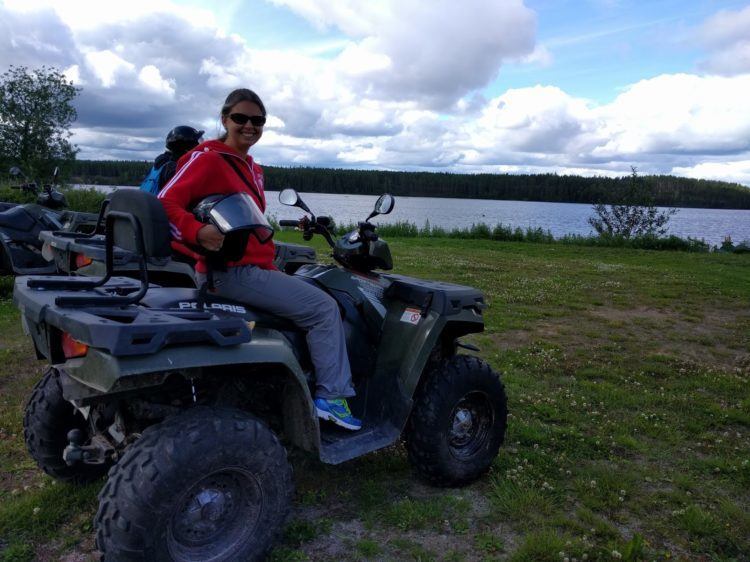 Thorbjörn says there's a shot we'll see moose but I'm not hopeful. It's the middle of the day and the roar of our motors means we're not exactly sneaking up on any wildlife. Even if there are animals in the forest, how would we see them racing by at 30-70 kilometers per hour?
Still, "if they're there, I'll find them," Thorbjörn promises. In the winter, he even offers a moose guarantee to guests staying at least 24 hours.
We take off, first on gravel roads and then changing to dirt paths and finally forest trails just wide enough for a quad. It's hard to know which direction to look, with something beautiful all around you. I eventually settle my gaze up and to the right, giving me enough vision on the road ahead to avoid a collision while still taking in the woods.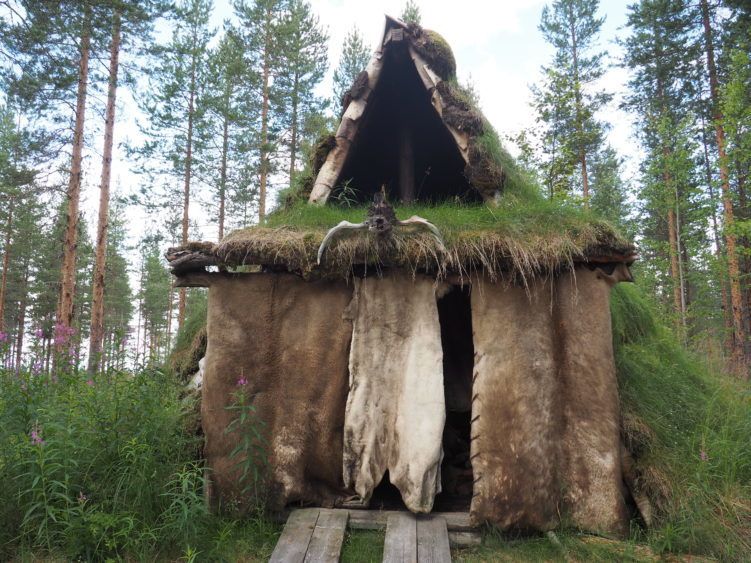 Already, I love seeing the two sides to the wilderness camp. Anyone looking for a quiet getaway can stay in a modern hotel room and enjoy hot tubs (heated by bonfire), saunas, and Wi-Fi. Someone looking for a more rustic experience can stay in a yurt accessible by snowmobile, sleeping on a bed made of reindeer and moose skins. It's the river cabin that's my favorite, secluded enough to make you forget about the rest of the world.
I can't think of anything better than curling up next to a fire with the northern lights dancing above. As if Thorbjörn can read my mind, he starts a small fire with a single match. It's unnecessary with today's weather, but the blaze transports my mind to that return visit. I make a mental note to come solo, just me and my kindle, worrying that my husband the pyro might take his quest to keep me warm a little too far.
Far too soon, I'm brought back to the here and now. It's still summer and there's plenty to do. It's sightDOING for outdoor lovers, with options for hiking, mountain biking, and more. Even tweens enjoy axe throwing and dart blowing — I guess Swedes don't helicopter over their children the way Americans do.
Thorbjörn has a knack for breaking bad news. Our exploration of the wilderness camp is over, but he softens the blow by letting us know it's time for lunch. He forages on the land for mushrooms and berries, though obviously feeding groups requires a more standard approach to acquiring ingredients.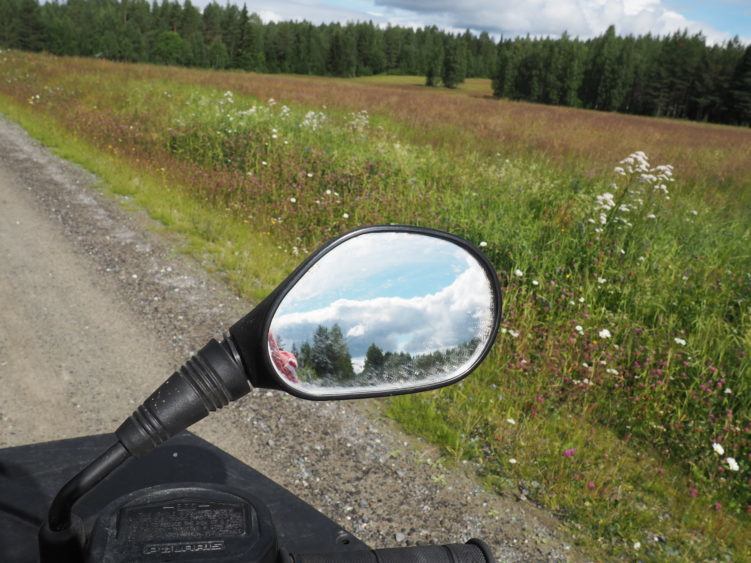 On the menu is moose, caribou, and trout. Thorbjörn raises an eyebrow at me when I take only a small portion of moose; I know I like caribou and trout, but my experience with moose is limited to a single bite of sausage I had on a Stockholm food tour. I pile up the rest of my homemade birch plate with potatoes that burst in my mouth and save room for pepparkakor for dessert. The spicy ginger cookies, always paper-thin, are by far my favorite Swedish food.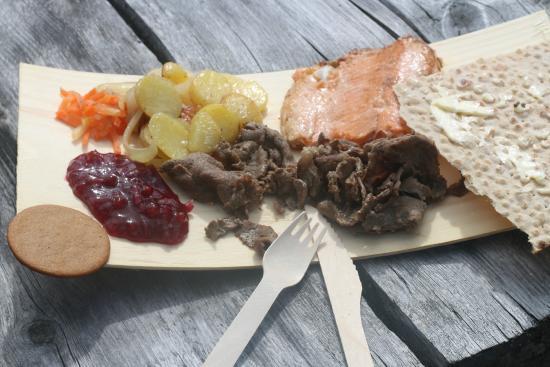 By the end of my visit, I don't know whether to call Svansele an adventure resort or a remote getaway. It has everything you need to create the experience you want, from adrenaline-pumping thrills to meditative moments. It's that balance that travelers so often seek, and therein lies the beauty of Svansele Wilderness Camp.
* * *
Read More About Skelleftea:

I Spent 3 Days in Skelleftea & Still Can't Pronounce It
* * *
I didn't get the chance to spend the night at Svansele, but you can. I'd suggest emailing them directly to inquire about all the different options in order to find what works best for you. Day visits (like mine) are also encouraged!
Thanks to Visit Skelleftea for hosting me. All opinions remain my own.