This post may contain affiliate links. As an Amazon Associate I earn from qualifying purchases.
* * *
I am not a shopper. I will (and have) spend thousands of dollars on experiences, but even if you added up all my souvenir purchases from past trips, it would barely add up to the cost of a single flight.
Material things just don't do it for me, which is why it's so surprising to me that there are a few souvenirs that make me smile every time I look at them. Each one has a story, but more than that, the other thing I've noticed is that each one is something practical, that I use regularly, and that I would've bought (in some form or another) even if I wasn't traveling. The memories are icing on the cake.
So after eight years of solo travel, these are the souvenirs that I still treasure.
The All-Time Most Loved Souvenir: Slippers from Alaska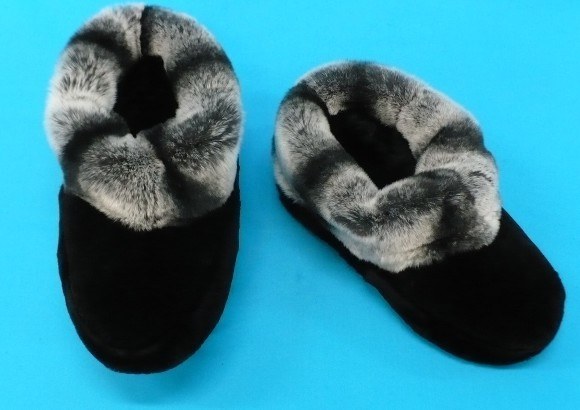 I don't remember buying anything on my first trip to Alaska; that trip took every penny I had and there wasn't money left over for anything. When I returned less than a year later, I was still broke, but Mike and I had some time to kill in downtown Anchorage before our flight home, so we went shopping. Wandering from one store to another, we even got jostled by an earthquake that afternoon!
As a joke, I tried on some slippers in one store, telling Mike they looked so cozy that my notoriously cold toes would never be chilly again. I had no intention of buying them, really I didn't, but he said something that I now repeat on a regular basis: "It's stupid to be cold." Before you knew it, the store owner was bending over backwards to custom-make a pair of slippers in my size.
I hesitated over the price tag, but I got talked into them. They are now retired — and replaced by a similar pair — but they were worth every penny I paid.
The Most Fun Souvenir: My Handmade Clay Pot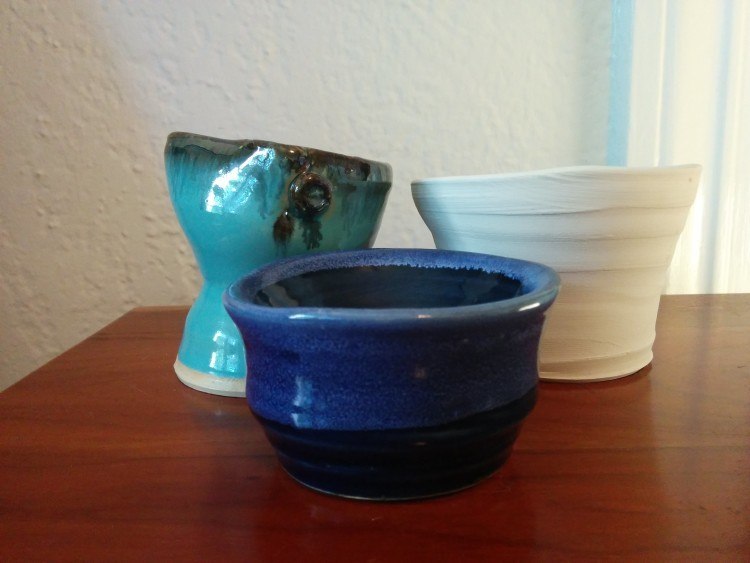 I'm not an artistic person, so it was really surprising to me when I caught on quickly at Rocky Hill Pottery in Bath, NY. My goal wasn't to make something pretty, it was simply to catch the artsy spirit that the Finger Lakes region is known for.
So why clay? Like glassblowing, there's the ability to reshape and start over if you need to. For someone with limited talent like me, that is a big selling point. However, a private lesson with John Keddy — a serious artist and an effective teacher — had me spinning successfully in no time. I completed three different projects, my favorite of which is the small blue one shown above. I use it every day to hold my keys so I never wonder where they are!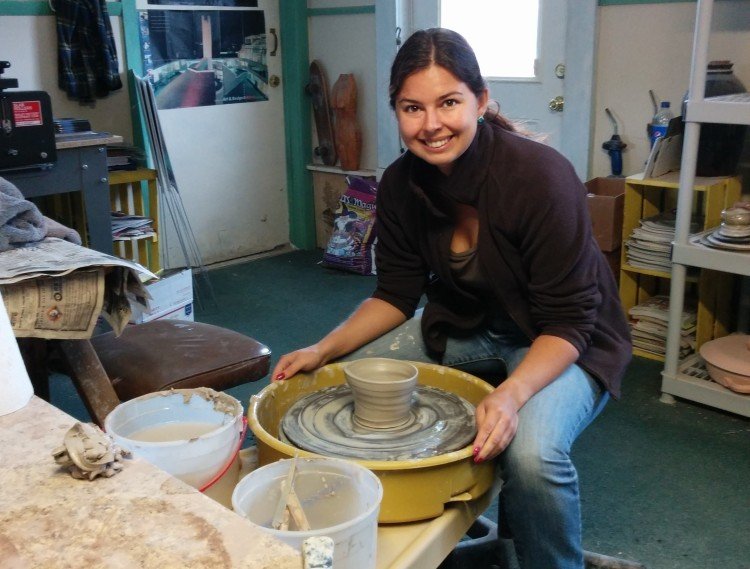 The Most Beautiful Souvenir: Opal Earrings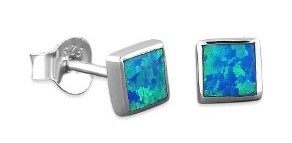 I headed away from the Cancun strip to get some local food, something I always make an effort for! I had a recommendation for a simple, but delicious, sandwich shop known as Ya Estas and was planning to make my way to Mercado 23 afterward: again, a local part of town.
Along the way, I got distracted by Mercado 28, which is definitely touristy though nowhere near as much as the stores along the hotel zone. My goal was to buy my husband a replacement wedding band (mission accomplished!) and in the process, I ended up buying opal earrings for myself as well. Prices dropped significantly when I started bartering in Spanish and I really couldn't say no!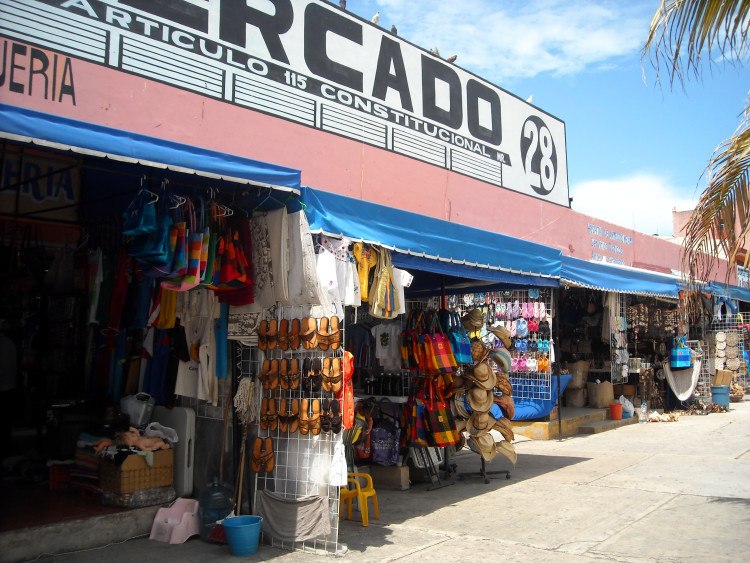 Now I love those earrings and wear them all the time. Don't believe me? I'm even wearing them in the pottery photo above!
The Most Embarrassing Souvenir: Chopsticks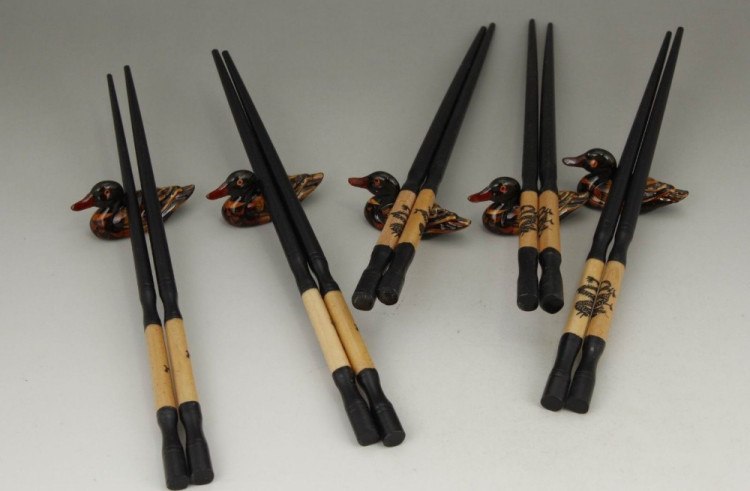 I cannot use chopsticks. I've tried time and time again, and usually I end up embarrassing myself when the food slips right between the chopsticks while I'm trying to eat. Seriously, eating with chopsticks is the best dieting strategy ever because I can only eat 20% of what I want to.
So why on earth did I buy chopsticks in Beijing? I assumed if I brought the chopsticks home to practice in the privacy of my own home, I'd finally get the hang of it.
I'm pleased to share that after watching Youtube videos, reading articles, and eating my lunch unnecessarily with chopsticks…I still can't use them. But I've had fun trying.
The Most Stimulating Souvenir Ever: Bubble Bath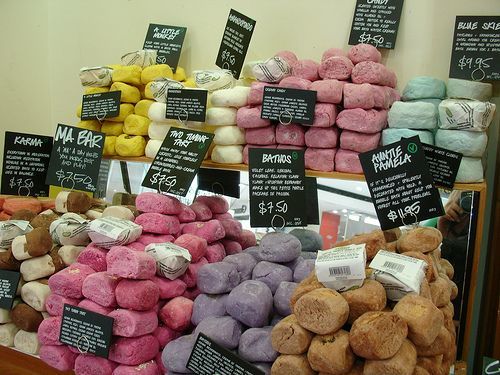 I first discovered Lush in 2009. It's a store full of fresh, handmade cosmetics and personal care products. At the time, they were a specialty shop although now I see them in a ton of malls worldwide.
But on my first visit, I just knew they were a fun store where you can test everything. I got caught up sampling hand soaps, moisturizers, and more. I smelled each and every product, or at least that's what it seemed like. Then I bought as many "bubble bars" as I thought I could fit in my luggage and looked at my watch.
I was on a cruise and I had about 6 minutes to make it to the ship before it left Victoria without me. Crap! There were no taxis anywhere, so I sprinted on foot back to port. About 75% of the way there, a golf cart gave me a lift the rest of the way…and I made it onboard as they pulled up the gangway with a whole crew of spectators cheering me on. Yup, I was that person and I'm not proud of it. One minute later and they would've left without me.
Who knows what my next souvenir will be, but I bet when I pick one, it will have a good story to go with it.
* * *
Tell me the story of your best souvenir!
* * *
For more stories, tips, and travel conversation, find me on Twitter, Facebook, Instagram, and Pinterest.