This post may contain affiliate links. As an Amazon Associate I earn from qualifying purchases.
* * *
Coordinating travel plans with special events can be one of the most enjoyable ways to experience a place. Oktoberfest in Munich, Semana Santa in Guatemala, and the Winter Carnaval in Quebec have been incredibly fun travel memories for me. Of course, when events come but once a year, it's not always possible to to plan your travel dates accordingly, which is exactly why it was so much fun to get in Il Carnevale spirit in Venice even though it was summer.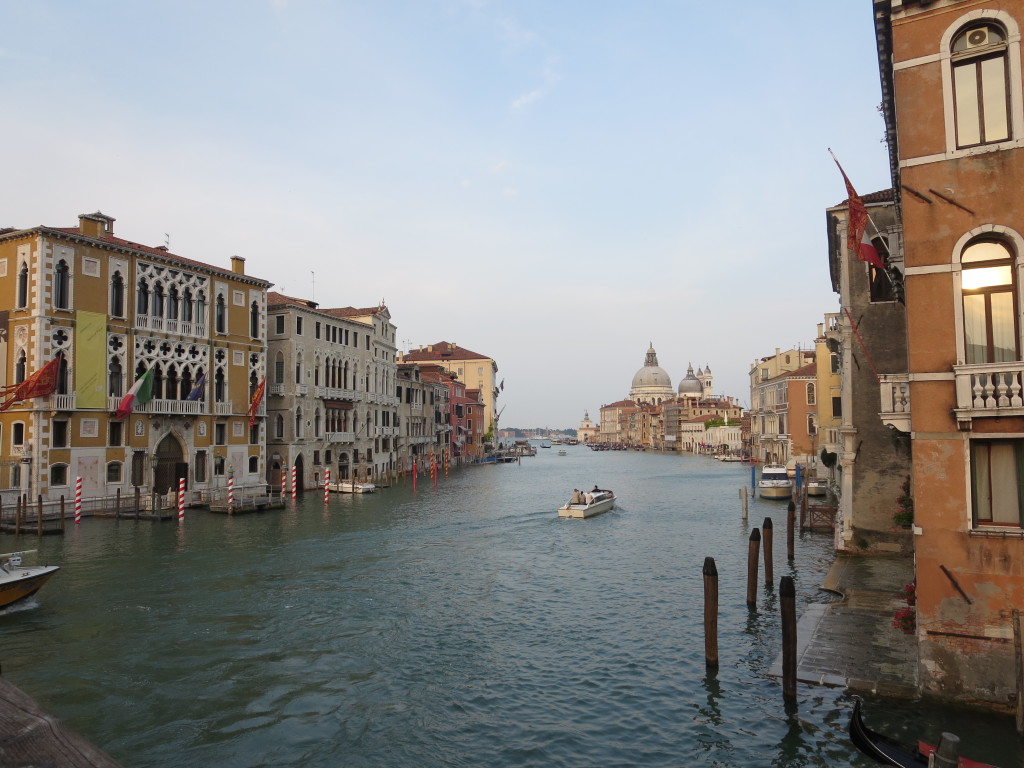 Carnival is the most internationally known festival celebrated in Venice, Italy, a tradition that traces back to the Renaissance. At the time, the streets of Venice were filled with people in masks during the Carnival season (December 26 through Fat Tuesday, marking the period between Christmas and Lent). Wearing a mask, cloak, and hat, no differentiation could be made between nobility and commoners, allowing interclassism and the ability for all to enjoy music, jugglers, and other entertainment on the street.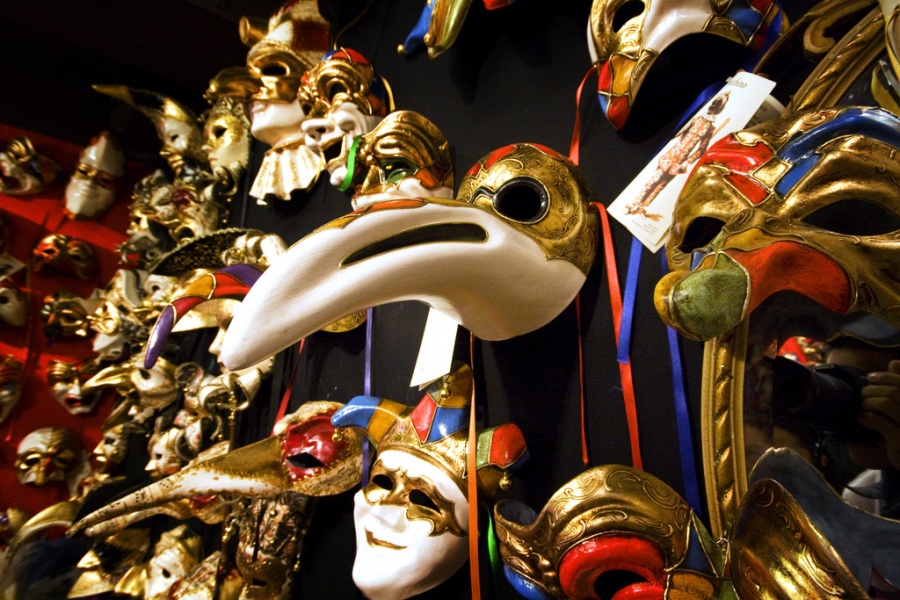 Over the centuries, Carnival has evolved, disappeared, and reappeared in various forms, but today the history and culture best lives on by the decorating and wearing of masks. In fact, one of today's most important events is the contest for la maschera più bella ("the most beautiful mask") — something that I had the chance to take part on in a much smaller scale on my trip with Competitours.
Arriving at Ca'Macana, our group learned the history of Venetian masks, learned techniques on how to create our own, and then got to work on our two challenges. First, we were tasked with copying the design of an example mask, testing our abilities to repeat the techniques exactly. Secondly, we were able to freestyle a design and prompted to "theme" our idea to tell a story. To make it even a bit more difficult, we were given a time limit.
And so we got to work, layering paint to show off different brush strokes and textures. I blended colors with the hope of achieving the correct hues, dabbed certain patches with sponges and paper towels, and attempted to fix all my mistakes along the way. Armed with a hair dryer to speed up the process and beat the clock, we then covered everything with a layer of protective wax and added final detailing like metallic lines and glitter. I opted to avoid sequins and feathers, both common materials in true Carnival fashion.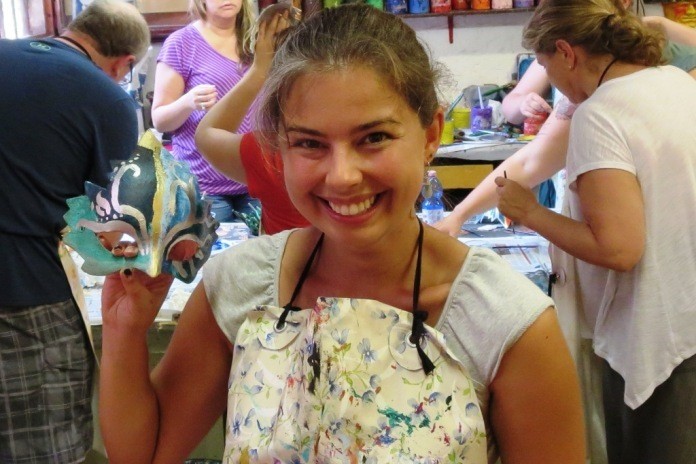 Sure, by the end, my hands were covered in paint, but I had some beautiful souvenirs with far more interesting stories than simply telling friends that I went shopping in Venice. Who knows? Maybe I'll even get a chance to wear my mask next time I go to Venice — in time for the Carnival celebration.
If you go…
Ca'Macana offers masks for sale as well as paint-your-own mask workshops for individuals or groups. I had a blast and would highly recommend it if you have some free time for making masks in Venice! My activity was sponsored by a group trip to Europe with Competitours — a truly awesome vacation that focuses on hands-on experiences and challenges that I'd highly recommend.
Have you celebrated Carnival around the world? I've yet to go, but Venice would be a really fun place for the experience! Tell me about it in the comments!