This post may contain affiliate links. As an Amazon Associate I earn from qualifying purchases.
* * *
For most people, going on safari is a trip of a lifetime. It's far away, it's expensive — and it can feel challenging to plan and pack so that everything is perfect. Thankfully, this South Africa packing list has everything you need so that you know exactly what to bring to South Africa.
Plus, if you're willing to have laundry done partway through the trip, this can even fit carry-on only! It has everything you need to enjoy private game reserves, Kruger National Park, Durban's coastline, and the great city of Cape Town.
Before Your Trip to South Africa: Things to Do and Prepare
South Africa Travel Vaccines & Health
In addition to routine vaccinations, most travelers going to South Africa should consider getting immunized against Hepatitis A and typhoid. Plan a visit to your local health clinic to get travel prescriptions and vaccinations, which might be necessary depending on which reserves you're visiting and the time of year.
Tip: Travel vaccines can be expensive, so be sure to budget for them. My typhoid vaccine alone was over $100! Get an estimate of travel vaccine costs.

Malaria and other mosquito-transmitted diseases might be a consideration for your trip. A few days prior to packing, treat your clothing with Permethrin Insect Spray (especially socks, since mosquitos like to bite your ankles). Let dry thoroughly and pack in a plastic bag to preserve the protection. The spray typically lasts through six washes or six weeks, whichever comes first. This is well worth the twenty minutes of effort and $10 of supply.
You'll also want plenty of insect repellent. These DEET wipes are easy to use and unlike liquids and sprays, they'll never leak and you'll avoid any TSA liquid restrictions on the flight.
Also, don't drink the water!
There are a ton of solutions for drinking water while you're in South Africa, all of which are more environmentally friendly than bottled water.
Sawyer Water Filter: I use this water filter when traveling to places where the tap water isn't safe to drink. You screw it into your water bottle and drink as if it's a straw (just like a Lifestraw but cheaper and higher performance).
Pre-Trip Essentials Before Your Safari
Travel Insurance: Many South Africa tour operators REQUIRE you to carry travel insurance, but it's a smart idea even if it's optional. Learn more about the benefits of travel insurance or buy a policy from RoamRight, a reputable company with easy-file claims and competitive rates.
Security: Attach luggage tags to all bags, including your day bag in case you get separated from anything along the way. If you need to carry a lot of cash (like to pay your safari operator), be sure to protect it in a money belt, underwear with hidden pockets (★sightDOING pick★), or these hidden pockets to sew into clothing.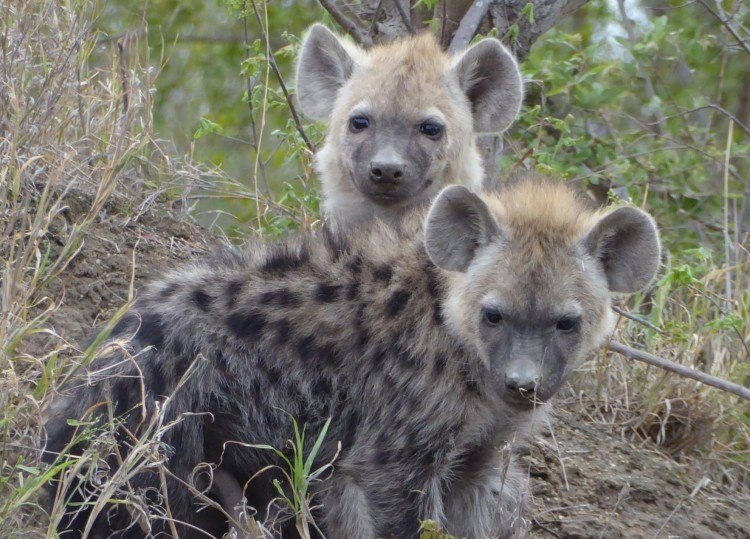 South Africa Packing List: A Strategic "Personal Item"
Airlines consider a personal item the bag that you put underneath the seat in front of you. Ideally, you'll use a backpack or tote for your flight that you can also use as a daypack throughout your safari.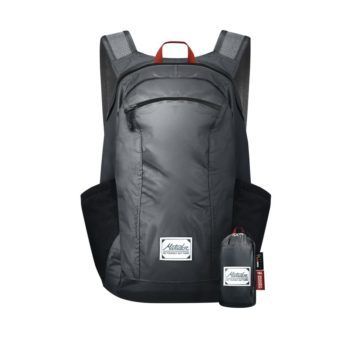 ★sightDOING pick★ If you don't already have the perfect bag, I have used my Matador Daylite Backpack all over the world. It's lightweight and folds up to almost no space at all when not in use — and it's actually waterproof. I've tested it in some pretty heavy rainstorms and my camera gear made it out alive!
For your flight, here's what you need to pack inside:
The Basics: Always pack a copy of your flight confirmation(s), travel plans, important phone numbers, travel insurance information, and your passport close at hand!
In-Flight Comfort: On such a long flight, you'll want a travel pillow, ear plugs, and eye mask. But beyond the obvious, some comfort items I like to bring also include:
Wisps (toothbrushes without a need for water)
Ginger chews to help with motion sickness
Lip balm and hand moisturizer (airplane cabins get dry!)
Action wipes, for "showers" on the go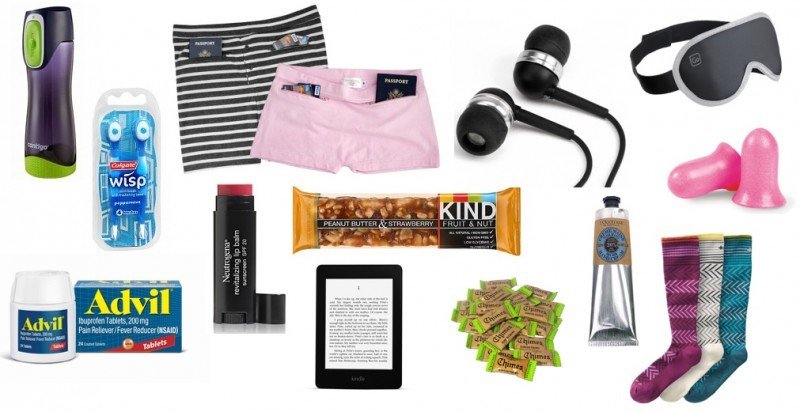 Entertainment: Don't rely on airline entertainment, which doesn't always match with your preferences. Download a few movies for your laptop/tablet/phone, keep an external battery handy, or pack a good book. If there was ever a time to invest in noise-cancelling headphones, this is it.
Snacks: Airlines don't always feed you when you're hungry (and they don't always have something you like), so I strongly recommend throwing in your favorite protein bar or a bag of nuts to have on hand. A bottle of water is also a great idea — pack a reusable one that you can use throughout your South African safari.
Keep it Safe: As an added precaution, keep anything you don't want damaged, like a camera or binoculars, in your personal item.
What about clothing on your flight?

Comfort is important on such a long flight! I love pants with an elastic waistband and layers on top so you can adjust to aircraft cabin temperatures. Compression socks are important for your health. Finish it off with a pair of sneakers or other walking shoes that you'll use throughout the trip.

If you have space in your carry-on after the essentials, throw a change of clothes in your bag. You never know if you'll be separated from your main suitcase, so even just a change of underwear can keep you fresh!

For more on packing the perfect carry-on item for long flights, check out my full guide:
What to pack to survive (and maybe even be comfortable on) your next overnight flight.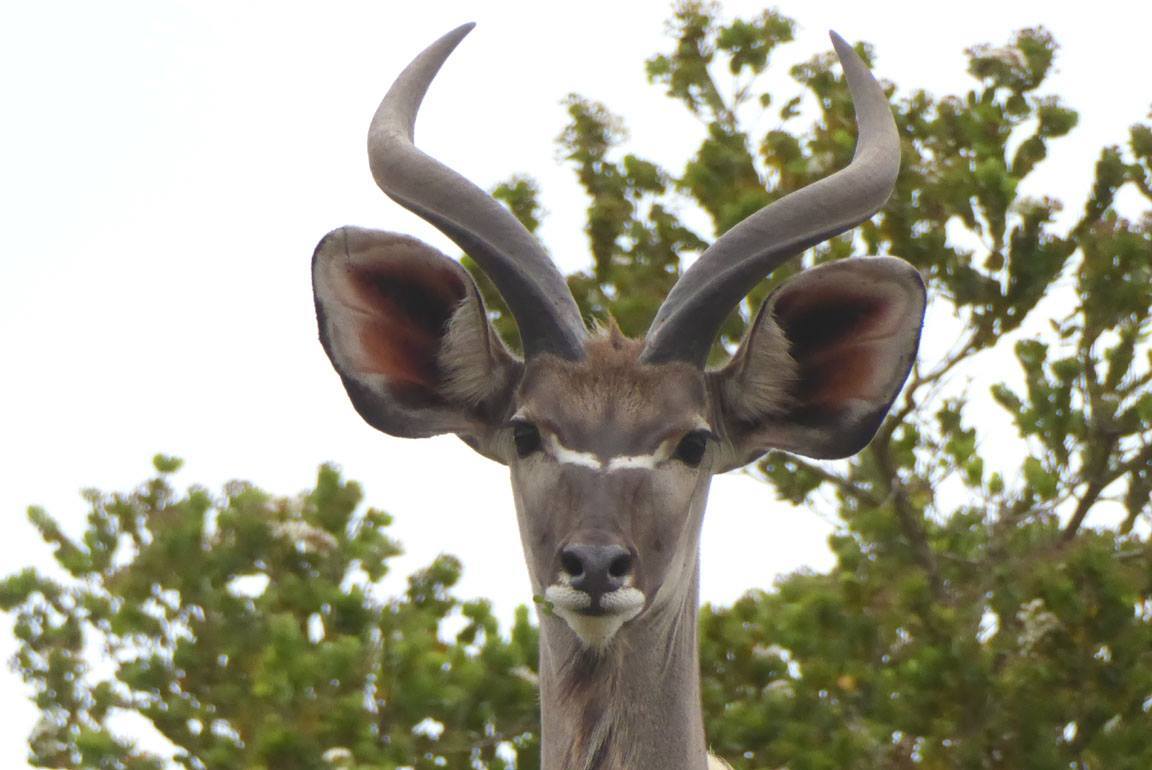 What to Wear on Safari in South Africa
Light colored (tan, beige, etc.) clothing is best for safaris. White shows dust, bright colors make you conspicuous to animals, and dark clothes attract mosquitoes and other insects.
Layers are best, since it can be cool for dawn game drives. You may also want long sleeves and pants at times when mosquitoes are out since it will help prevent bites.
Don't have the right clothes?
–> Get more information and outfit ideas in my guide on what to wear on safari. <–
Sun Protection: When you're in the hot sun for game drives, you'll definitely want a lightweight sun hat, sunglasses, and plenty of sunscreen.
What to Wear on Safari Evenings: Thankfully, most lodges are casual wear at dinner! You won't need to pack anything special, but you may want pants and a long-sleeve shirt or sweater (a rain jacket would also work).
Filling Your Main Suitcas
Clothing: The trick is to pack just enough clothing to get you halfway through the trip and do laundry when necessary:
2 pairs long pants, like khakis or jeans
2 pairs cargo shorts or similar
6 t-shirts
1 long sleeve shirt
1 nice outfit for dinners in cities like Durban, Johannesburg, or Cape Town
Swimsuit & cover-up, if desired (and a plastic bag for wet suits)
Pajamas
8 pairs underwear
11 pairs socks, in case your feet get gross during the day
Spare shoes (remember you're wearing your sneakers on the plane!)
>>>>> PRO TIP: Packing cubes keep your clothes and other essentials organized in your suitcase.
Laundry: You can have laundry done at most lodges or rinse out a few things independently to keep clothes fresh. Pack powdered laundry soap and folding travel hangers if you intend to do it yourself.
Do you have a travel adapter yet?

It's a need-to-have to charge your electronics! Most South African outlets use three round plugs, so you'll need an adapter to make sure your plugs fit. I recommend buying a universal travel adapter so you can use it on future trips (even when it's yet another shape). Get one with extra USB slots so you can charge a few devices all at once!

Side note: South Africa uses 220 volts for electricity. Almost all electronics these days can handle that without a voltage converter, but if you have old electronics, double check to be sure.
The Weird Stuff: You're not in Kansas anymore. Bring a few plastic bags with toilet paper for bush bathroom breaks and a flashlight or headlamp for going out in remote areas.
Toiletries: Along with all the basics, don't forget hair conditioner; it's usually not provided.
Here's what to invest in before your trip

If you don't already have a good camera, this is the time to buy one.

There are a lot of choices on the market today, but I like the Olympus PEN camera because it's auto-focus features work great for those moments when the animals don't sit and pose while you have time to manually adjust. Pair that with a zoom lens and extra memory card so you're good to go.

The other must-have item is a good pair of binoculars.

A good pair of binoculars is essential for wildlife viewing anywhere in the world since animals are often far from the road. Yes, some safaris have binoculars you can borrow, but often they're shared and other times they just aren't high quality.

I always recommend buying the best pair of binoculars you can afford. "You get what you pay for" holds true for optics! Look at it like an investment, since they'll last a lifetime, and can be used for everything from African safaris to whale watches to rainforest birding.

All binoculars come labeled with two numbers: a magnification and the diameter of the objective lens. The binoculars I use are 8×42, meaning 8x magnification and 42mm diameter.

For wildlife, I think 8-10x is the sweet spot of giving you a great zoom without compromising on brightness, hand shake, or field of view (especially important for whale watching and other times you'll be panning to find animals). For the objective lens, try anywhere from 30-50mm to balance low-light visibility and portability.

Unfortunately, the model I bought is discontinued, but these Nikon Prostaff 8x42s are very similar and still have features I think are a must: a rugged, waterproof, fog-proof design. A harness is handy to keep your binoculars handy without straining your neck.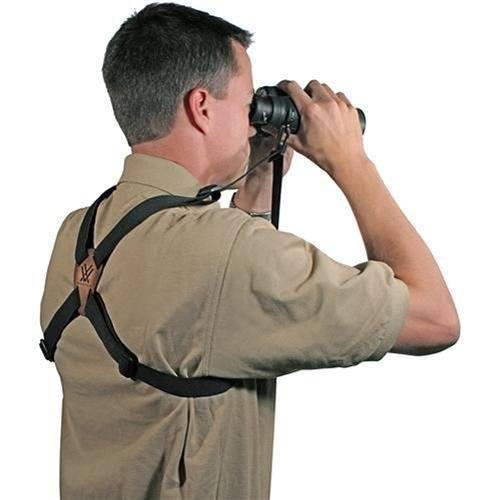 If you can splurge, my husband swears by a Leupold spotting scope. It's a lot more money, but you're paying for a lightweight, compact scope that's easy to pack and will amaze you with the viewing quality.

Don't Stress about Your Safari Packing List!
For most people, a South African safari is a once-in-a-lifetime trip. You can use this printable packing list if you still need more direction, but otherwise focus on the incredible adventure you're about to have!
South African Safari Packing List Essentials
Need specialty gear? Get everything you need to prepare for a trip of a lifetime!
Photo Credit: www.amazon.com
Photo Credit: www.amazon.com
Photo Credit: www.amazon.com
Photo Credit: www.amazon.com
Photo Credit: www.amazon.com
Photo Credit: www.amazon.com
Photo Credit: www.clevertravelcompanion.com
Photo Credit: www.amazon.com
Photo Credit: www.amazon.com