This post may contain affiliate links. As an Amazon Associate I earn from qualifying purchases.
* * *
Ask any of my friends: I'm a pain in the butt to shop with. I know exactly what I want — whether or not it actually exists — and I won't compromise on quality or features. And on top of that, I never have a huge budget (gotta save my hard-earned dollars for travel itself!).
So trust me when I say that I spent forever searching for the perfect daybag. I needed a lightweight waterproof backpack that holds up to tough adventures and doesn't cost a million dollars.
More importantly, I only wanted to buy it once and then never think about it again.
Frankly, I didn't think I'd find it. After all, I found a lot of losers. Lots of backpacks hit 90% of my requirements, but never 100%. I'm just too hard on my bags. I overstuff them, never clean them, and am too busy sightDOING to spend time coddling my things. Suffice to say, finding the perfect travel day bag means living up to a really high bar.
Right when I was about to give up, I found the Matador Freerain24. Right off the bat, it hit 99% of my criteria, which isn't perfect, but it's pretty darn close.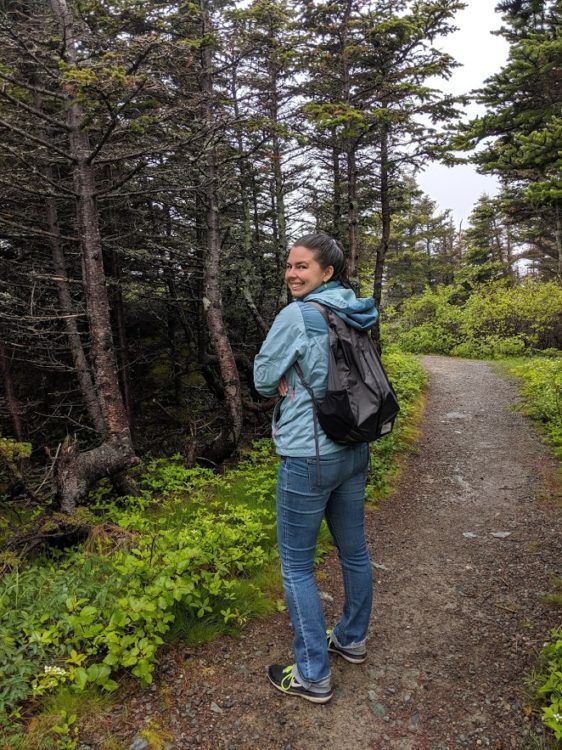 As it continued living up to my standards, I started testing it through more rigorous scenarios. I trusted that it would perform through anything I could throw at it…and it did, over and over again. After some crazy adventures, I revised my grade to 100%.
In short, this bag is a godsend. It's too good not to share with you, so if you're looking for a lightweight, packable bag that's also waterproof, keep reading. Put it on your holiday wishlist. Or buy it for yourself right now. Some things are too good to wait for.
For what it's worth: I paid normal price for my backpack and Matador isn't paying me to say this, but I am an affiliate partner. Since it's the greatest lightweight waterproof backpack I've ever tried, I had to share it.
Why You Want a Foldaway Backpack
A backpack is the obvious solution for traveling: it's hands-free, leaving you able to ride a bike or snap a photo or eat an ice cream — all solid options on vacation, as far as I'm concerned.
But having a packable daypack takes things up even one more notch. You can leave it compressed until you need it, barely taking any space in your suitcase or purse. That allows me to use a laptop bag as my personal item on an airplane while still having a secondary, packable backpack to pull out once I'm at my destination for tours and activities.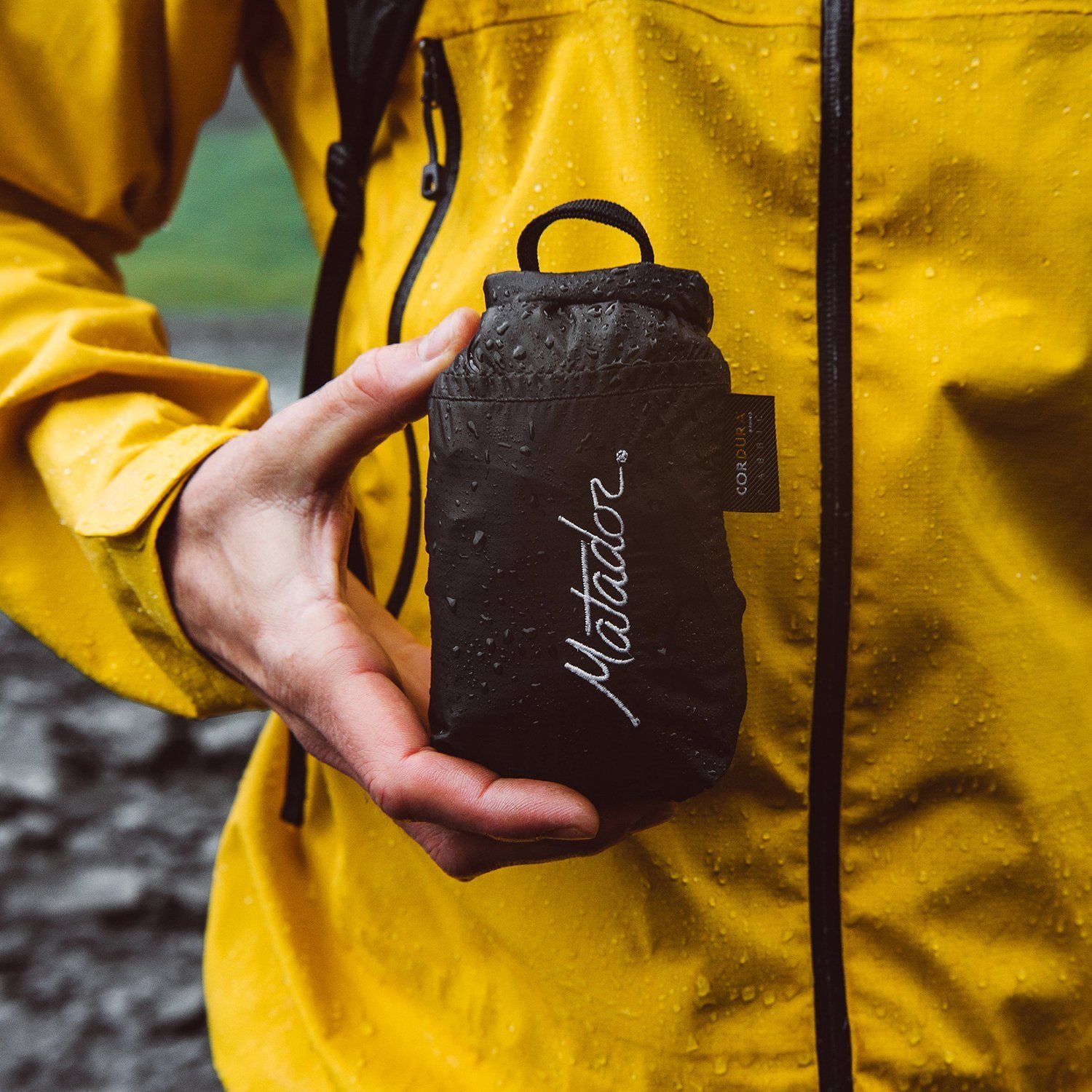 My Matador bag folds down to five inches, end-to-end, with a three-inch diameter. That's about the size of a pack of index cards and something small enough to fit in any piece of luggage. I find it fits even better when you DON'T fold it up…I just lay it flat on the top of my suitcase where it takes up less space than a tank top. Weighs about the same, too 🙂
Backpack Comfort is Non-Negotiable
For a twenty-minute commute, I'm willing to sacrifice a little comfort, but for 10 hours of city touring or an 8-hour hike, I need something that won't kill my back and shoulders. Unfortunately a lot of lightweight backpacks are also flimsy — but this one is just right.
The shoulder straps are nice and wide, so the weight doesn't dig into your skin. As you'd expect, they're also easily adjustable so the bag sits flush against my back (you'll hurt yourself as soon as there's a gap between your back and the bag).
In a typical day, I've got 32 oz. of liquid (that's a lot of weight, yo!) + a camera, phone, wallet, and external battery, all packed into my daybag. Some days it also gets a rain jacket or sweater; other days it's sunscreen and snacks. No matter what, it always holds what I need.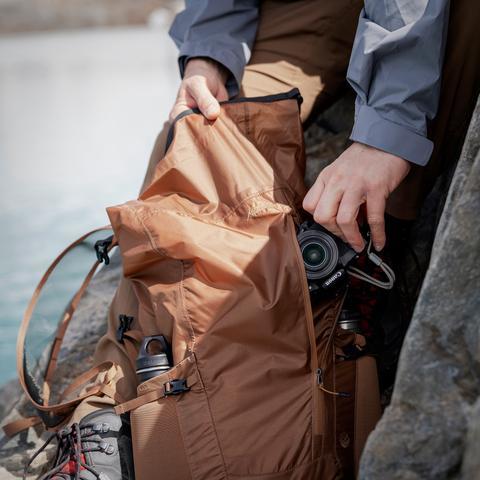 The only reason this doesn't strain my back is because the weight is evenly distributed. That makes an incredible difference. Since there's an exterior pocket on each side, I can disperse the weight with a water bottle on one side, travel mug on the other, and everything else in the center. The super lightweight stuff — chapstick, sunglasses, maybe a few bucks in cash — stay in the center external pocket for easy access.
I Tested the Matador Freerain24 so You Don't Have To
It's really hard to shop for bags because you have to test them in real-life scenarios to know if they're any good. And as soon as you use them IRL, you can't return them anymore. I've wasted a lot of money on bags to be tested once or twice only to be donated to Goodwill at the end of the day.
The good news is I've tested this bag on six continents. This bag climbed Machu Picchu, toured a dozen European countries, commuted within Buffalo, and lived through a constant drizzle in Newfoundland. It even went swimming with me down a Puerto Rican river.
After all that, I have exactly ZERO complaints. There are no tears in the fabric, no issues with zippers breaking, and it looks just as good as the day I got it.
I have no doubt that the Matador Freerain24 is the best lightweight waterproof backpack there is.
Is This the Best Waterproof Bag?
When I say my bag went swimming, I mean I wore it while I jumped off a 10-foot rock into a river, then it floated behind me as I did some breaststroke, and then stayed on my lap in a river tube through a cave. Like I said, I'm hard on my stuff.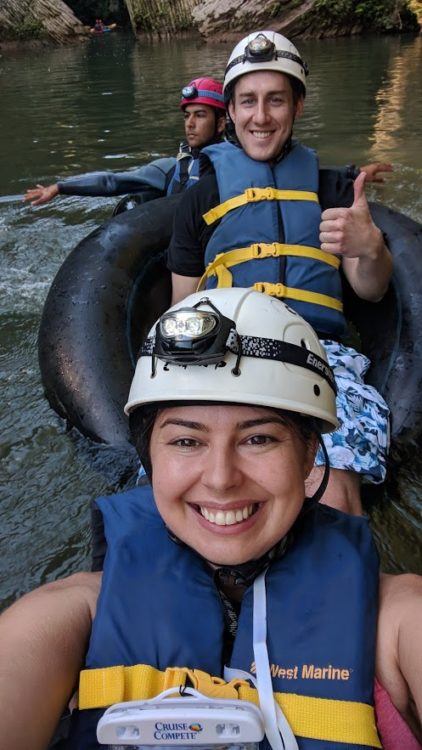 After all that, the dollar bills in my wallet and my t-shirt were still 100% dry.
To be clear: the bag is NOT advertised as being 100% swimproof and I didn't have any expensive electronics inside when I did all this. Whether luck or brilliant design, I was amazed by the results.
If you need something you can count on as being totally submersible, this is not it. Get yourself a drybag for that (I own and use Sea to Summit drybags for things like whitewater rafting and they are awesome). But drybags are not meant as day bags: it's a pain to get things out quickly and they weigh a ton. The Matador backpacks balance waterproofing with usability. For most people, the Matador is a much better pick.
Even though I'm not recommending that you completely submerge your backpack like I did, you can safely assume that your things will stay dry in your bag if you're caught walking through a downpour. I have tested that on dozens of occasions with my camera and phone without any issue.
For a Packable Backpack That's Also Lightweight and Waterproof, You Can't Do Better
This is the bag I personally use. It's also the only bag I've recommended to my friends and family because it's the only one where I'm confident in its durability and functionality.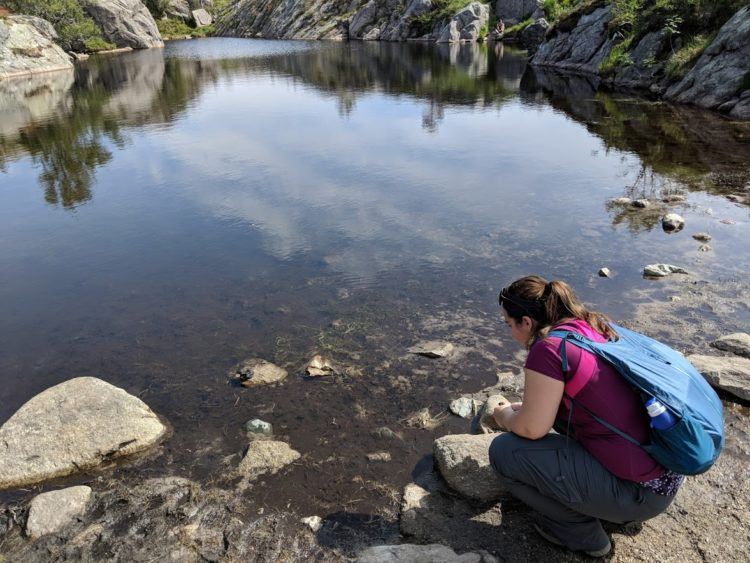 Finding a lightweight waterproof packable backpack is hard to find. Finding one under $75 is even harder. Finding one that doesn't have a broken zipper after a trip or two is harder still. And one that also comes with a 1-year warranty? That's just icing on the cake.
A Quick Comparison of Matador Foldable Backpacks
All of Matador's bags are high quality, packable, lightweight, and waterproof. Here's a look at the different options.
Keep Reading on sightDOING: