This post may contain affiliate links. As an Amazon Associate I earn from qualifying purchases.
* * *
I wasn't always good at packing. Yes, I travel mostly carry-on only but it seemed like I forgot something every. single. time. I'd save $25 (and the time/aggravation) of checking a bag on a plane, but then I spent my time and money looking for the raincoat or bathing suit or underwear I forgot to pack.
So, as simple as this advice is, a good packing list is the first thing you should pull out when packing. Mine has been added to, scratched out, and updated throughout my travels, with each edit making it a little more perfect.
This is a long post. If you're in a hurry, scroll to the section you want tips on, bookmark this page for future use, or head directly to the printable packing list at the end.
Becky's Tried & True Carry-On Packing List
I won't bore you with an argument to travel carry-on only. You either love it or hate it…and that won't change unless you want it to.
What I do think is important: being realistic about what you choose to bring and keeping it as light as possible. It boils down to two recommendations:
Only pack for the scenarios that are likely to occur on your trip. Don't have a formal dinner planned? Don't schlep around a gown and heels.
Pick a bag that you can carry. In my opinion, one larger suitcase is easier than two smaller ones (so you can still be one-handed) and you should be able to get it upstairs or maneuver it across the street if needed.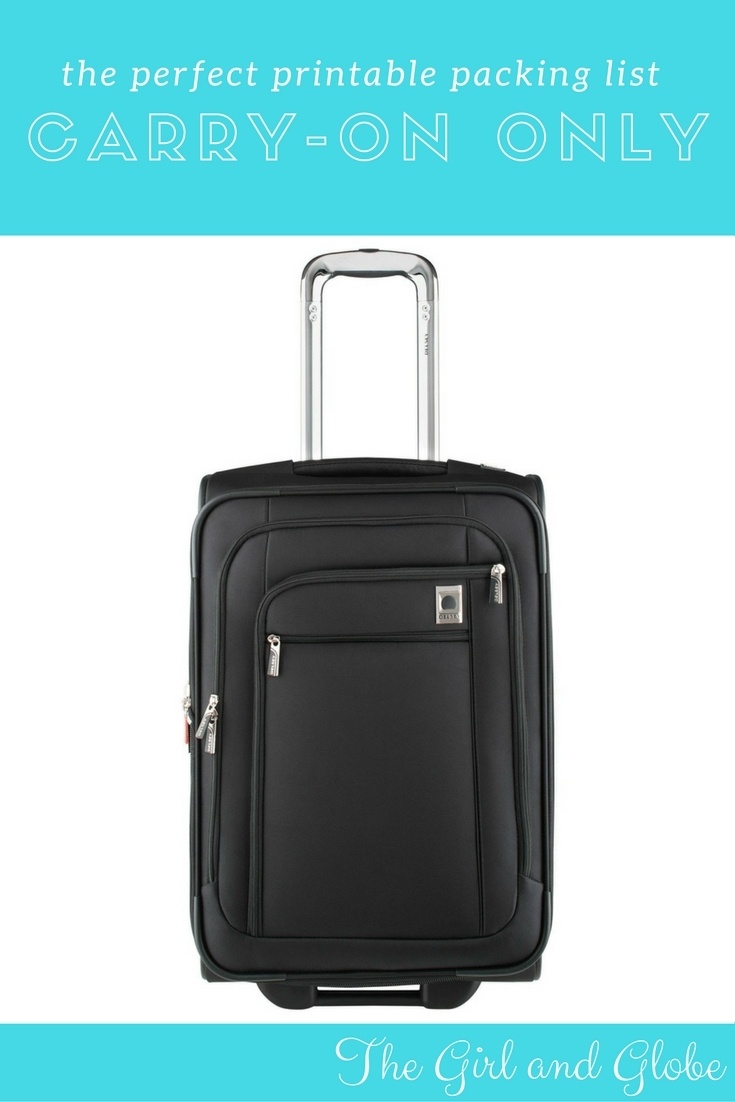 I Focus More on My Personal Item than My Suitcase!
My tote is stuffed and heavy and not something I'm proud of, but it fits under airline seats and I can carry it, so technically there's no problem.
So there's the obvious wallet and passport. Inside the wallet, I've always got a little cash (just in case), though I prefer to rely on credit cards with no foreign transaction fees (my pick: Chase Sapphire Preferred) and an ATM card with no fees to get local currency at my destination.
Then there's the good stuff: a macbook and charger, camera, cell phone, and external battery. I add in an old-school notebook and pen, wall adapter, headphones, and glasses to get work done. Basically, it's my life in a bag.
For long flights, I've got an eyeshade, earplugs, compression socks, and ginger chews. For entertainment, I've got a Kindle loaded with good reads. My in-flight comfort tips go into way more detail that I don't need to repeat here.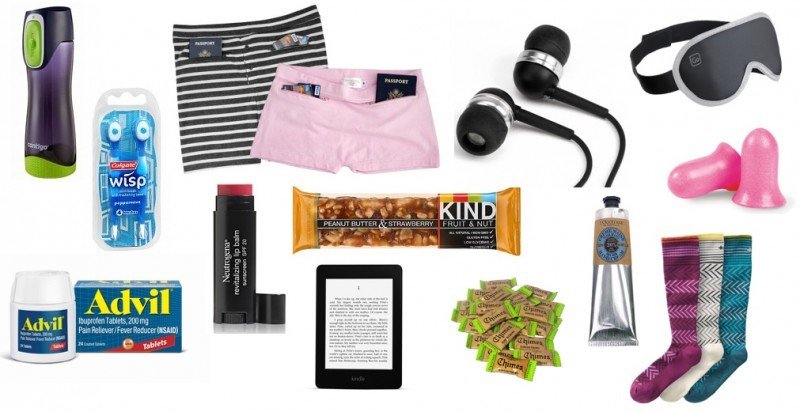 And then there's the stuff I always carry: chapstick, sunglasses, a protein bar, and a leak-proof mug with a few teabags (it doubles as a water bottle).
All in all, it's a fully packed bag, but I use it all.
The Bag is Important
You want your suitcase to hold up to minor mishandling. The zippers shouldn't slip down or get stuck halfway. And if you paid for wheels or handles, they should work as designed.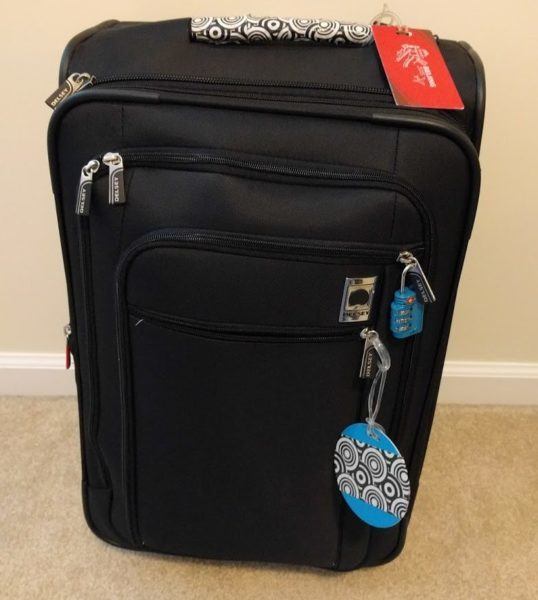 I usually travel with a Delsey Helium Sky. It measures 20.8″ x 13.8″ x 9″. It has standard wheels — not spinners — which keeps it within acceptable carry-on dimensions for most airlines and is relatively lightweight.
When I travel to places like Central America and know I want a bag I can hold on my lap for bus rides, I pack in an eBags Motherlode Weekender Convertible Junior instead. You may remember this backpack from my 7-week carry-on only Guatemala packing list!
Clothes are Less Important Than You Think
The reason you hear the same advice about clothes over and over when packing carry-on only is because it works. Stick to one color scheme so everything matches and bring options for layering.
I pack however many clothes I can fit into two medium-sized packing cubes. Aim for five shirts and two bottoms. Add a sweater or jacket to layer. If your clothes are small and don't fill all the space in those two cubes (like if you've got tiny tank tops and shorts for the beach), you can always add more later if you have space in the overall suitcase.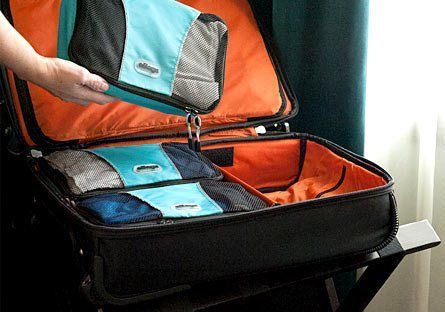 And remember, laundry is easier to do than you think, even if you're traveling.
Now, take a third packing cube (they're sold in a 3-pack, after all) and fill it with your other clothing items: underwear, socks, a bathing suit, raincoat, or a pair of thermal underwear on winter trips.
Shoes: Keep it Simple
Just about all my trips can be completed with two pairs of shoes, though I tend to pack three.
First, a pair of walking shoes. I'm starting to love trail running sneakers, which double as hiking shoes on all but the most intense treks. Wear these to conserve your precious suitcase space — plus you'll thank me if you need to sprint through airports or walk from a subway station to the hotel.
The second pair of shoes varies by your expected travel activities. Do you need dress shoes, sandals, or something else? I like to include a pair of black flats and a pair of flip flops (though anyone who knows me knows that my flip flops are my preferred walking shoe!).
Personal Care Items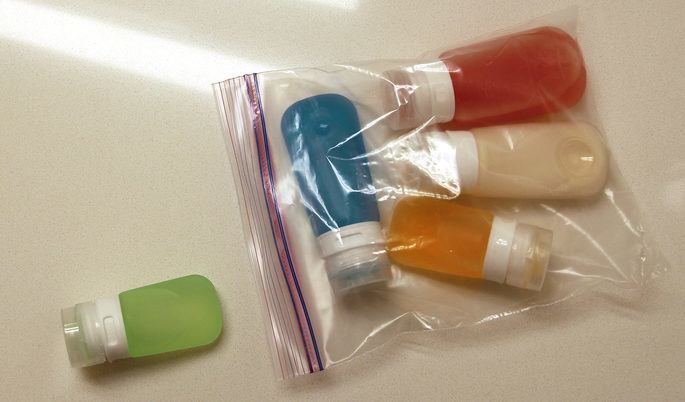 Pull out that quart-sized bag. One bag should fit a mini bottle of each of these: shampoo, conditioner, shower gel, toothpaste, deodorant, and sunscreen. Don't stress too much about this category because soap and toothpaste is easy to find all over the world.
In another bag, I've got the non-liquid items: hairbrush, toothbrush, razor, and q-tips.
And in bag #3? Basic first aid. I used to carry a comprehensive travel first aid kit and then realized I never used it. These days, I stick to the things I actually reach for:
ibuprofen for minor headaches/muscle soreness
migraine medications, since I'm prone to them
bandaids (mostly for blisters, sometimes for cuts/scrapes)
"GreenGoo" first aid salve, for sunburns, insect bites, rashes, and more
decongestants because after a 4-day trek in the Himalayas with the flu, I never want to go through that again!
any destination-specific medications (like antimalarials or deet wipes) if needed
The Kitchen Sink
Welcome to 2016, when electronics are a major part of packing. Most of mine are in my personal item, but I sometimes add in my underwater camera, multi-plug outlet, spare memory cards, and a bunch of chargers.
I keep makeup, jewelry, and other accessories to a minimum, but I do include a few things — especially on trips with my husband where I know we'll have a few nice dinners.
A day bag is essential because my personal item isn't really set up for bike rides or casual outings. I like foldable backpacks that condense down to very little space, like my waterproof Matador Daylite.
Destination-specific items, like binoculars on a safari or snorkels on the beach, are the last things I layer in.
What I've Stopped Packing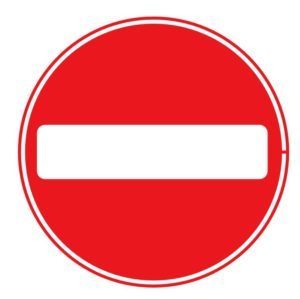 Packing lightly is just as much about what you don't bring. A few things don't make my cut:
Laundry Care: I used to wash clothes by hand using a Scrubba. Now, I either send it out (in low-cost countries) or settle for plain soap and a hotel sink. It might not be perfect, but it's good enough.
Headlamp: Unless I know I have an adventure planned, I skip the headlamp and plan on using my cell phone for a flashlight in case of emergency.
Voltage Converters: Unlike adapters (which help you fit your plugs into the shape of other countries' wall outlets and are 100% necessary), voltage converters are rarely necessary. Almost all modern electronics accept dual voltage, so there's no need to bring a separate, heavy device that transforms voltage from 240V (frequently used worldwide) to 120V (typical in the USA). But double check your specific computers, cameras, and other devices!
Copies of travel documents: I pull up confirmation numbers, credit card backup information, and other documents from secure internet-based storage. It's a good idea to share that info with someone you trust back at home, too.
Solid Toiletries: For awhile, I stuck to solid shampoos and other items in order to avoid TSA restrictions on liquids and gels. Most of the products don't work well and/or are very expensive…and I always seemed to have extra room in my ziploc bag anyway. Now I stick to liquids.
Anything and everything I don't use at home: Think twice before packing items you don't ordinarily use at home. For me, it's things like sewing kits and scarves. Some people love them, but they make no sense for me.
Printable Packing List
Get ready for your own trip with carry-on packing list or download the PDF for easy printing!
In an effort to be helpful, I've added a few popular packing items onto the checklist even if I don't use them. Use your best judgment and don't pack items you don't think you'll personally need.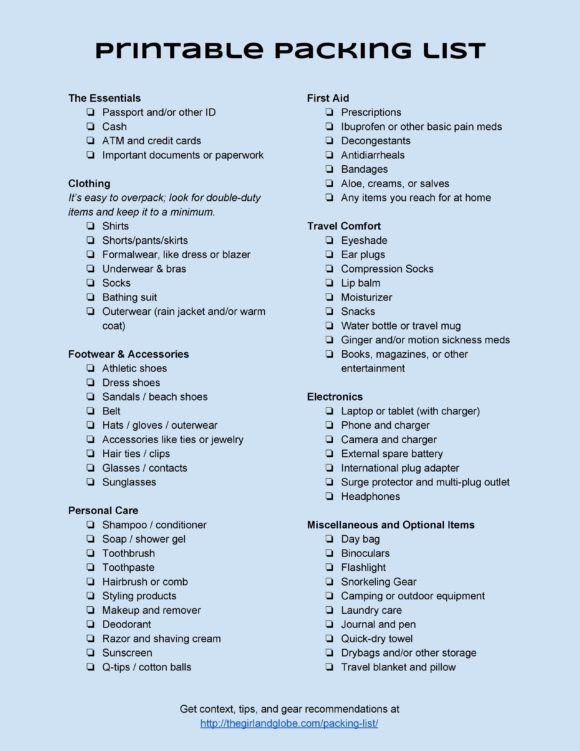 * * *
Packing is such a personal chore – what do you agree and disagree with?
* * *
I'm grateful to have the opportunity to share travel tips with you. This article includes affiliate links on the products actually in my suitcase. Your support by purchasing through these links helps keep this website running so I can continue to share travel tips and stories.