This post may contain affiliate links. As an Amazon Associate I earn from qualifying purchases.
* * *
As impossible as it may seem, 2020 has been good for a few things. For me, one of the upsides of this year has been a personal reminder about how much New York state has to offer. My travel this spring and summer has been centered around where I can safely roadtrip to: my own state and the great outdoors. Thankfully, there are lot of great contenders for the best New York state parks!
Although I haven't been to all of them — there are 215 sites altogether — I've been to quite a few. After all, I grew up in New York and then moved back in 2018 (with a decade of NY roadtrips in-between visiting family and friends). Assuming you can't visit them all either and just want to see the highlights, I thought I'd share what I consider the best state parks in New York.
Total disclaimer: my favorite parks lean heavily toward western and central New York. I have an obvious bias, since those are the parts of the state I know best and have explored more in-depth. But I've visited several of the most popular parks farther east, too — I just get fed up with the crowds that frequent resort areas and/or downstate. For me, the ability to find solitude is an essential part of the park experience.
Map of the Best New York State Parks
7 Best New York State Parks
Watkins Glen State Park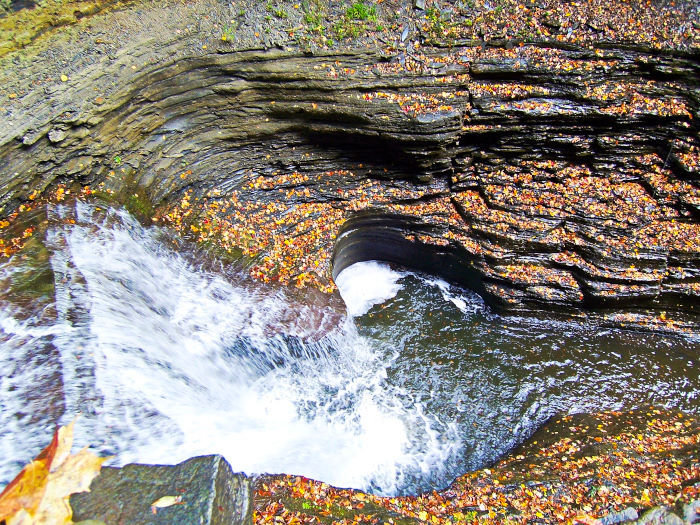 Out of the entire state, Watkins Glen tops my list. The park itself is small but packs a punch. The main gorge trail follows a stream, paralleling 200-foot cliffs. There are waterfalls everywhere — 19 of them in total. This isn't an easy trail, due to the 800+ steps, but it's worth it (if you can't handle the stairs, try the Indian Trail or South Rim Trail instead). I even got engaged here!
The park is lovely year-round: go spring for the fullest falls, summer if you plan on taking a dip in the park's pool, fall for colorful foliage, and winter for giant icicles lining the gorge (be aware that parts of the park are closed in winter).
The town of Watkins Glen sits on the southern tip of Seneca Lake, making it a great base not just for the park but also local wineries and day trips throughout the Finger Lakes.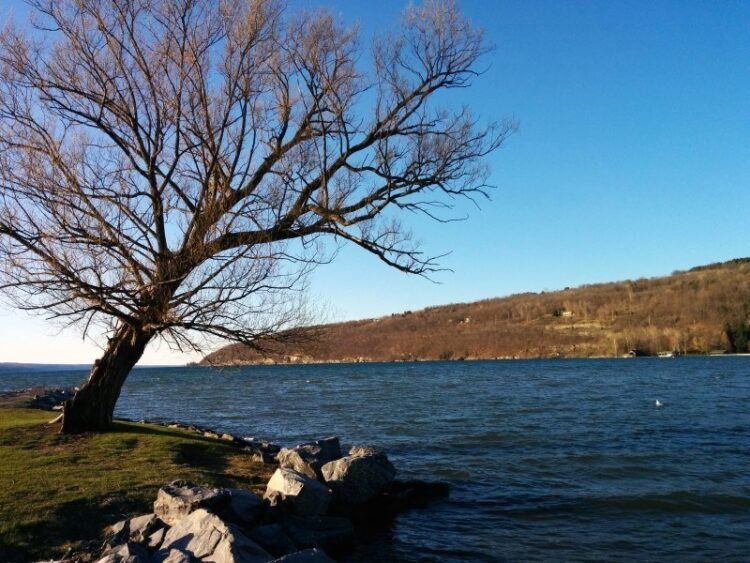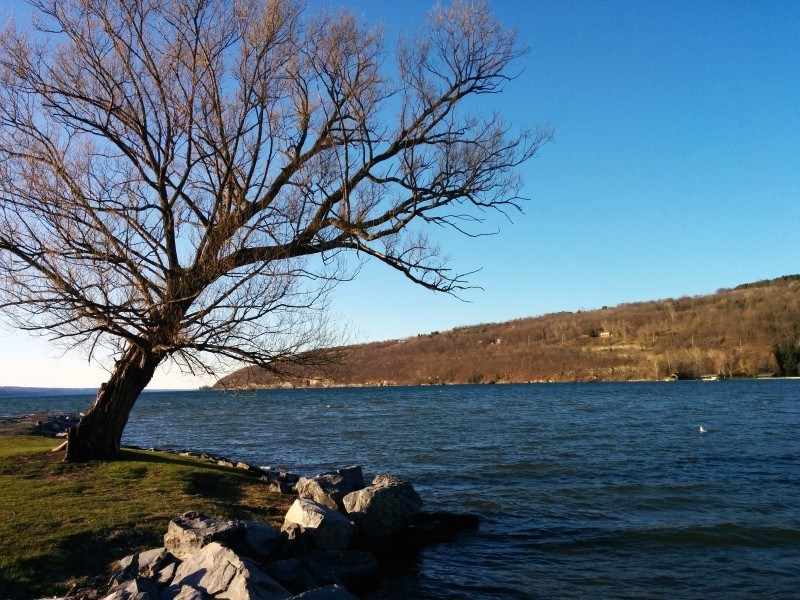 Read More –> Spending Fall in the Finger Lakes
Letchworth State Park
Letchworth is so great that it often makes the list of best state parks nationwide (Bear Mountain State Park, also in New York, also makes national lists sometimes). It's best known for it's huge canyon…the "Grand Canyon of the East". That's an exaggerated title in my opinion but it's still one of the most scenic places in the state.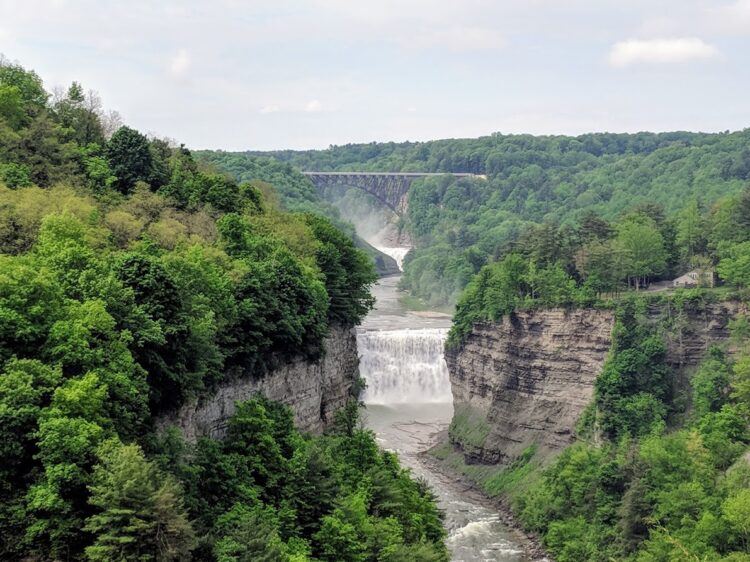 Unlike some New York state parks, Letchworth has miles and miles of trails. That's one of the reasons I keep going back: there's always something new to see. The park offers more than hiking, too. It's a great spot for biking, horseback riding, and cross-country skiing. In some spots, you can also kayak, whitewater raft, snowmobile, snow tube, or even hot air balloon.
Letchworth makes an easy day trip from Rochester or Buffalo.
Minnewaska State Park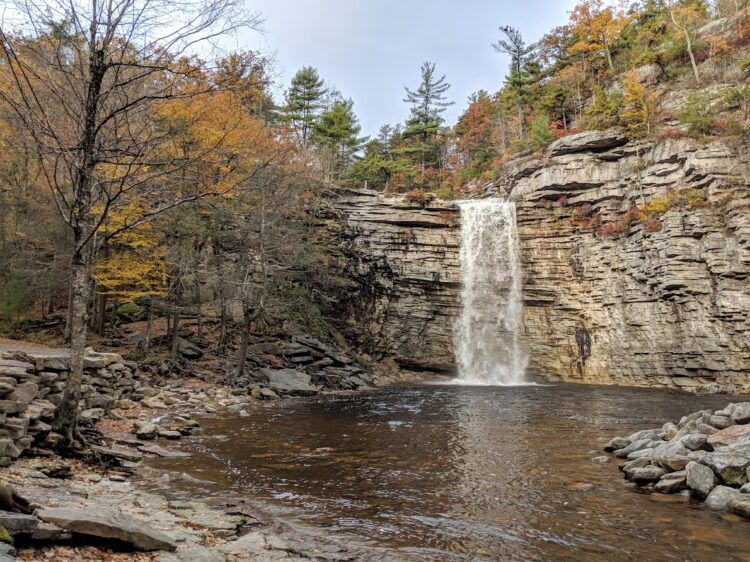 Minnewaska sits near New Paltz, in the midst of several other parks and preserves (maybe you've heard of "the Gunks" or Shawangunk Mountains). There's dramatic, rugged terrain with waterfalls, lakes, and dense forests. The combination is unbeatable and why I visit every time I'm in the region.
The downside to all of this is that the park can get crazy crowded in peak times — think summer afternoons or holiday weekends. This is one spot where it's worth waking up early or visiting midweek. I've heard that 2020 has been especially crowded as New Yorkers head outdoors for recreation.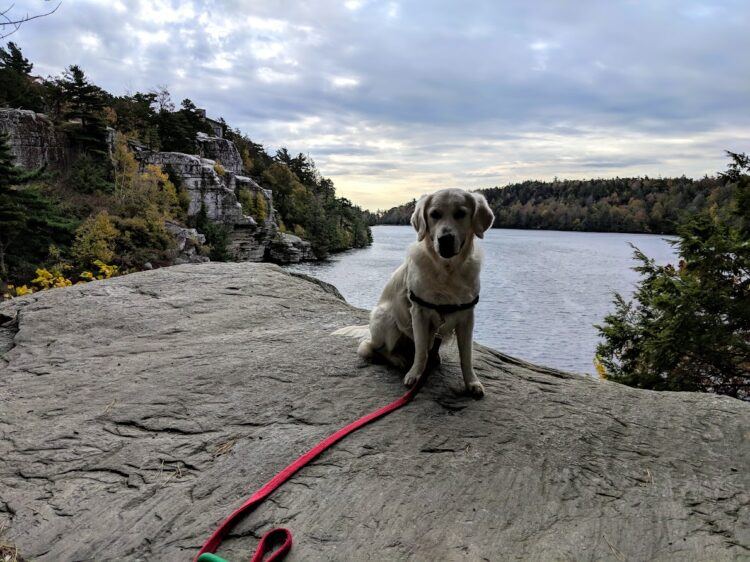 You can certainly stay in New Paltz (especially if you enjoy a college-town feel), but Minnewaska State Park is an easy day trip from practically any base in the Hudson Valley.
Robert H. Treman State Park
There are a couple of state parks in the Ithaca area, but Robert Treman is by far my favorite. It's also the least visited, especially if you head to the upper section past 115-foot Lucifer Falls. The lower section is pretty and in summer you can swim so it's enjoyable in a different way.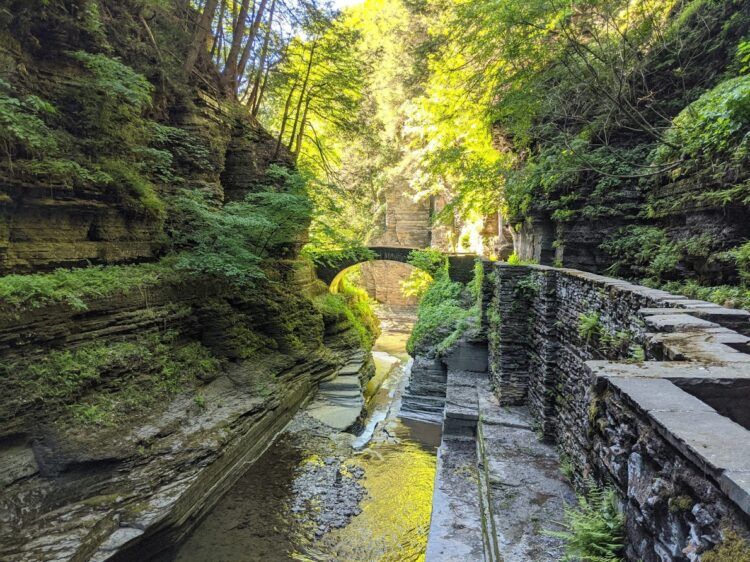 The downside to this park is that it's pretty small. If you hike the main loop — decend the Gorge trail, ascend via the Rim trail — it'll only take about two hours for a visit, plus however long you spend swimming or picnicking. Because of that, this is a great one to add to your Ithaca itinerary, or even visit as a day trip from Watkins Glen, but there's not enough to entertain a long visit.
Read More: 3 Lovely State Parks in Ithaca
Saratoga Spa State Park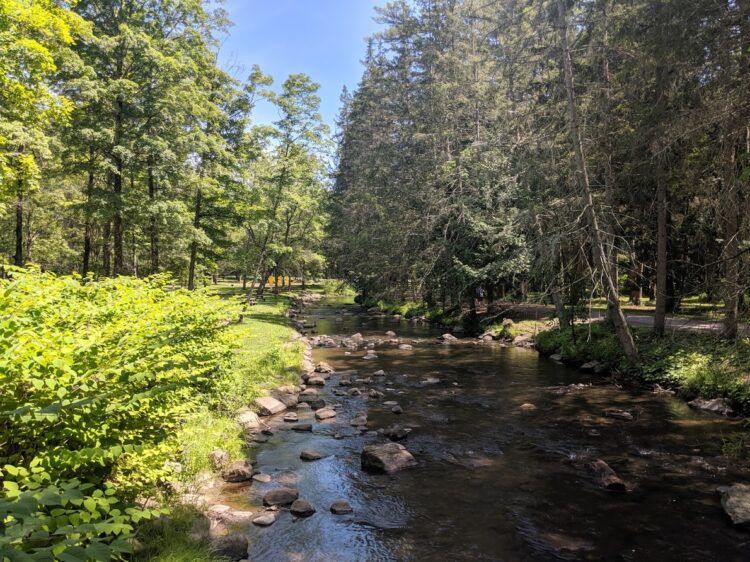 Saratoga Spa State Park isn't like other parks. It's practically right in the middle of the city and offers a well-rounded recreational visit. There are historical landmarks, a golf course, and plenty of walking trails. My favorite part, though, is walking from one mineral spa to the next and tasting each type of water. They all have different makeups and thus different flavor profiles. Warning — not all of them are tasty!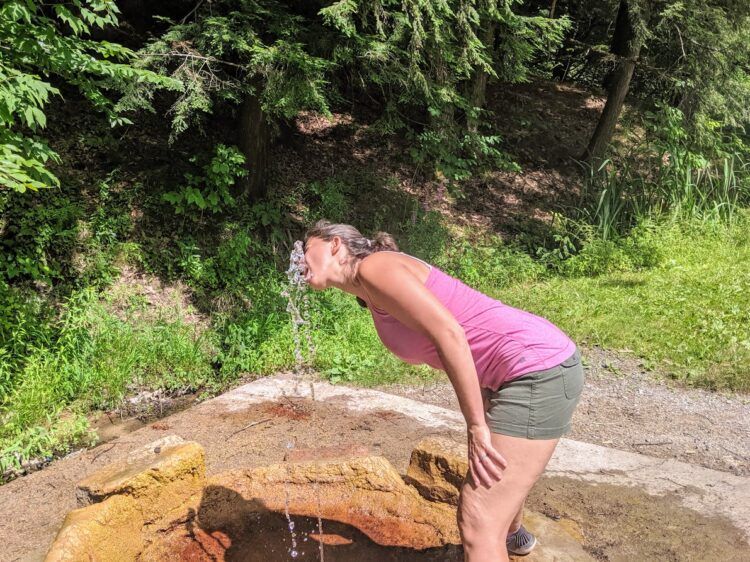 In general, Saratoga Springs is a really fun vacation spot. The town is very walkable with lots of boutiques (I blew my allowance at the Saratoga Tea & Honey Company). There are great restaurants, too.
On race weekends, the town is super busy and hotel rates shoot through the roof. But even in the height of summer, you can find reasonable rates if you go when there isn't a race. Last summer I spent my birthday here getting drinks by the lake, hitting the spa, and walking through Yaddo Gardens.
Niagara Falls State Park
Niagara Falls is famous worldwide (and was the first state park in New York), so I'm including it on my list even though it doesn't resemble your traditional state park. The park boundaries are indeed well-cared for, but just outside it is a commercial area with your standard tourist traps.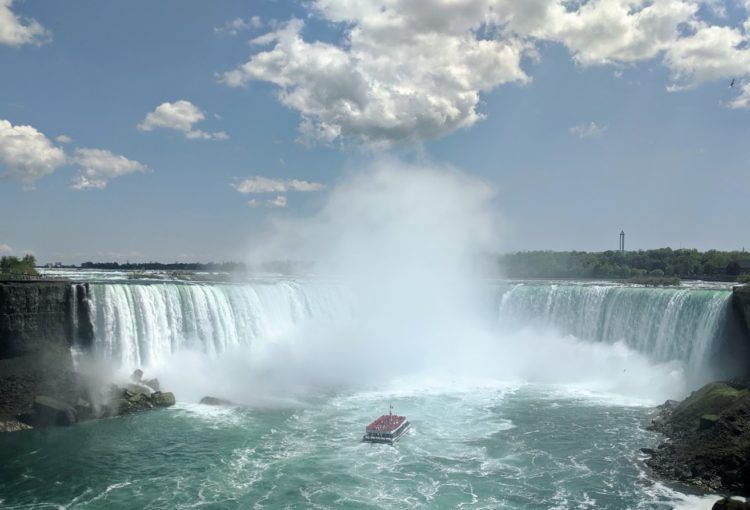 So, go see the falls. Stay for evening fireworks if there are any on your dates. But you'll want to leave the park boundaries to enjoy the best of Niagara Falls. Thankfully, you can reach two other nearby state parks easily by bike, car, or shuttle: both Whirlpool State Park and Devil's Hole State Park are much better for nature and hiking.
Learn More –> A Local's Guide to Niagara Falls USA
Adirondack State Park
Adirondack Park is weird. It's not a state park in the traditional sense since it spans one-third of the state (yes, really!). There's not a traditional toll booth to enter and there are entire towns within park boundaries. It's part private property, part state park, and part state forest. Whatever you want to call it, the Adirondack Mountains are worth seeing.
The problem with a park this large is choosing where to go. My husband's favorite spot is Lake George, which he's hiked extensively. I prefer up near Saranac Lake, since you can base in one spot and easily day trip to Lake Placid, Tupper Lake, and Cranberry Lake. On my bucket list is rafting the lower Moose River near Old Forge (cold but epic waters in April) and rail-biking near North Creek. WTF is rail-biking? I'm glad you asked.
So What's Next?
With so many state parks still to see, I've got more on my wishlist. Evangola State Park, just south of Buffalo, looks magical in the snow. Next summer I need to head to Fair Haven State Park for a day at the beach — my sister loved camping there years ago, but I've never been. And frankly, I've barely stepped foot on Long Island and I'm sure there are more parks to discover there.
But for the time being, these seven top the list of my favorite New York state parks. I hope you enjoy them too.
Read More About New York State