This post may contain affiliate links. As an Amazon Associate I earn from qualifying purchases.
* * *
As world travelers, it's easy to say you'll travel within the USA for a quick getaway or a fun vacation, but leave your "real" travel for international destinations. After all, how culturally different could it possibly be when you stay in your own country?
In the case of Queens, that's not true. You may as well be getting on an airplane to jet halfway around the world: it's one of the most ethnically diverse places in the world. And so, instead of boarding an airplane, I jumped on the subway from midtown Manhattan, arriving in Jackson Heights just twenty minutes later.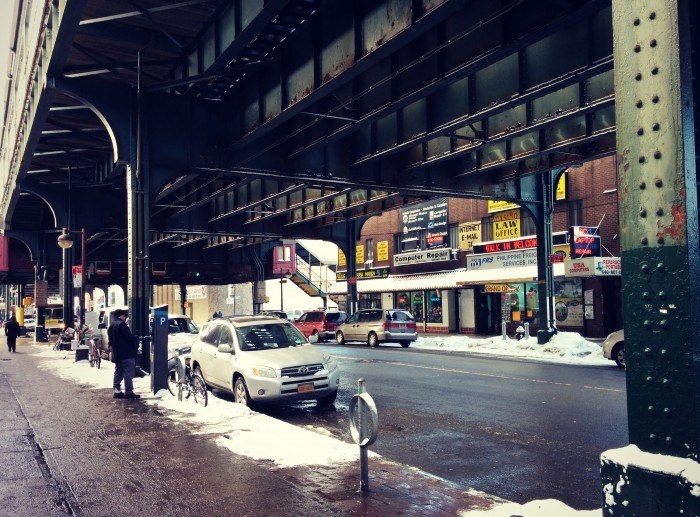 Queens is home to over 100 nationalities, including a million foreign-born residents, and that's reflected in the borough's many different neighborhoods. Jackson Heights alone is a melting pot of influence and languages. You'll be overwhelmed by literally hundreds of restaurants if you show up without any plans, so I called a pro and joined a Tastes of the World food tour. Jeff, the owner and guide, eats in this neighborhood every day and knows where to find the best of each cuisine.
Starting in Little Manila, we warmed up our taste buds at a simple restaurant.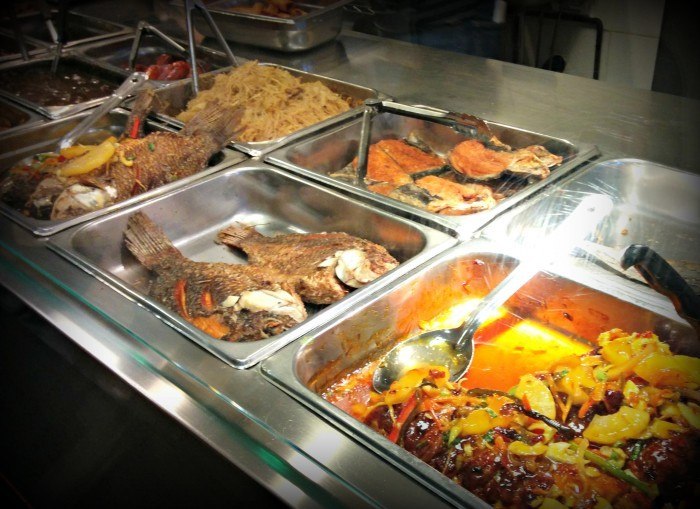 Known as turo turo meals (which translates to "point, point"), we pointed to Filipino recipes like pork adobo, laing (taro leaves cooked in coconut milk), and turón (bananas and jackfruit rolled in rice paper then fried). For dessert, we bought suman (rice cakes cooked in coconut milk) from a corner market.
Amazingly, just a block away in Himalayan Heights, we've seemingly traveled another 2,000 miles. Here, Jeff pulled out a map of the region while explaining a mini-history of Tibet while we sampled butter tea. Afterward, we watched them artistically fold momos (dumplings) in the kitchen — before sampling some for ourselves at a nearby street cart.
Until this point, I knew the food we were eating was good but is it authentic? Since I haven't been to the Philippines or Tibet, I have no way to verify it. However, our next stop was at Namaste Tashi Delek, a Nepalese "restaurant" inside the Merit Kebab House. Here, we ate off a vegetable thali plate complete with my not-so-beloved dal baht. Since I ate more of this than I care to share in Nepal, I can vouch this is the real deal.
More interesting than the food itself was the conversation with our snacks. Jeff explained how this particular storefront was really three restaurants in one — kebabs, Indian, and Nepalese — so that each counter could save on rent. The customers share a seating area and can choose their cuisine of choice. It's like a miniature mall food court, except with much better food.
Our education continued, as we learned how some restaurants are opened even though owners know they will never make a livable wage. The high rent means it can be impossible to earn a profit, but the store provides a job for immigrants. Sometimes, these loss leaders are worth it if they can help a family member receive a work visa until they can find more sustainable work. Along our walk, we also perused apartment and roommate flyers and learned how to apply for food cart licenses legally. These tidbits of information bring life to the neighborhood beyond its food.
But leaving Asia and heading across the ocean, we made our way to Roosevelt & 37th Avenues, which are known for Latin American cuisine. Here is where we found the culinary highlight of the tour (in my opinion).
Hidden in the back of a Mexican grocery store, is the BEST shrimp cocktail I've ever had. Prepared Veracruz style, this super fresh shrimp was doctored with tomato juice, garlic, red onion, cilantro, hot sauce, and zingy citrus before being topped with avocado and served with salty crackers.
After that, our tour through Latin America continued with streetside tamales, almost as good as the ones as my host mother in Guatemala made by the hundred for a special occasion. Knowing how much work goes into them, it's amazing that you can buy them in one of the most expensive cities in our country for just $1.
But Jackson Heights expands beyond Mexico to South America and my mouth was watering as we entered Sabor Ecuatoriano Bakery. The cakes looked insanely delicious and if I weren't already full, I probably would've devoured one of them right then and there. Instead, I resisted all urges and stuck to the Morocho hot drink that Jeff chose for us. It's a good thing, too because our final stop had a leche asada dessert that was out of this world.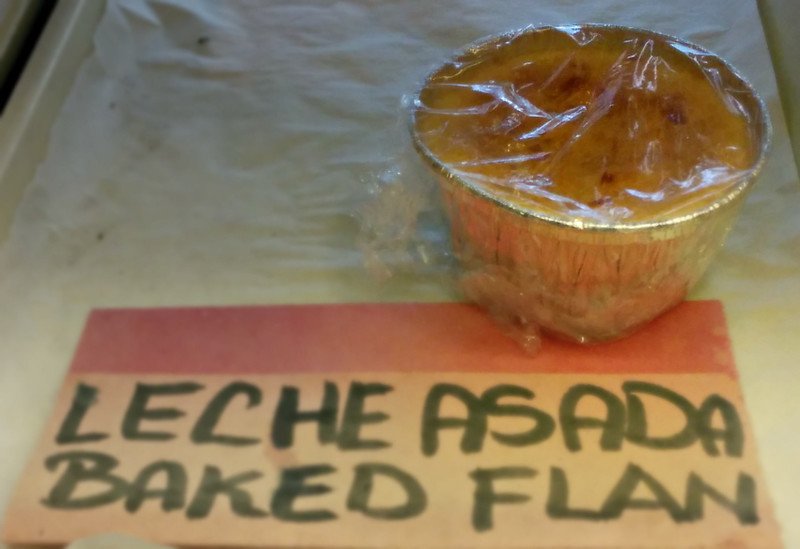 Unlike other food tours, Tastes of the World is not marketed as a gourmet experience; it's completely casual. It focuses on what the locals eat, which is why it ranges from street food to cafeteria style meals or simple restaurants. Everywhere we went it was the same story: mostly customers of the restaurant's respective ethnicity were eating there and everywhere had something delicious to offer.
Over the course of three hours, we stopped at 10 different places, sampled 15 different foods, and learned about 7 countries in the context of a single neighborhood. I doubt there's anywhere else in the world that offers that type of variety and that alone is reason enough to head out of Manhattan for a meal, especially if it's not your first trip to New York City.
Do you think it's possible to sample authentic, international flavors within the USA? Do you know of anywhere else like Jackson Heights?
* * *
I was a guest of Tastes of the World for this trip, but the pictures, review, and opinions of this experience are entirely my own, as always!