This post may contain affiliate links. As an Amazon Associate I earn from qualifying purchases.
* * *
Kathmandu is the capital of Nepal, but who thinks of cities when they plan a trip to Nepal? I didn't. I was more interested in trekking, mountain scenery, and outdoor activities. But with time at my disposal, I found plenty of things to do in Kathmandu — and I'm glad I was able to get to know the area a little better.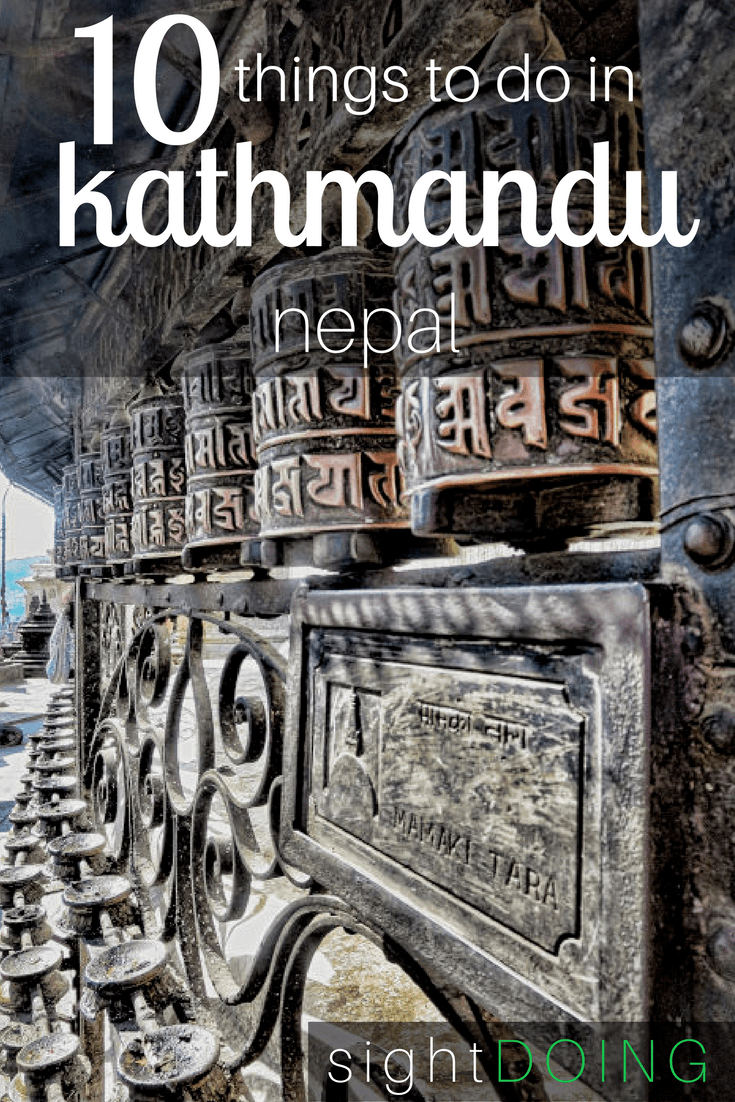 Visit Durbar Square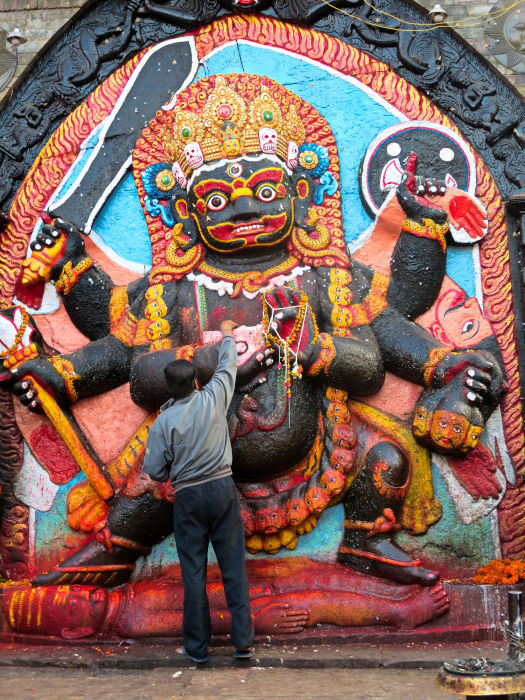 Durbar Square ("Palace" Square) lives up to its name: the area is crowded with palaces and temples and has been an important site for over a thousand years. While the history and architecture are interesting, it's the people watching that makes this square best. Grab a drink from nearby Himalayan Java and wander through the square to observe devotees praying, vendors hawking their wares, and tourists gawking at everything they see.
Cross the River to Patan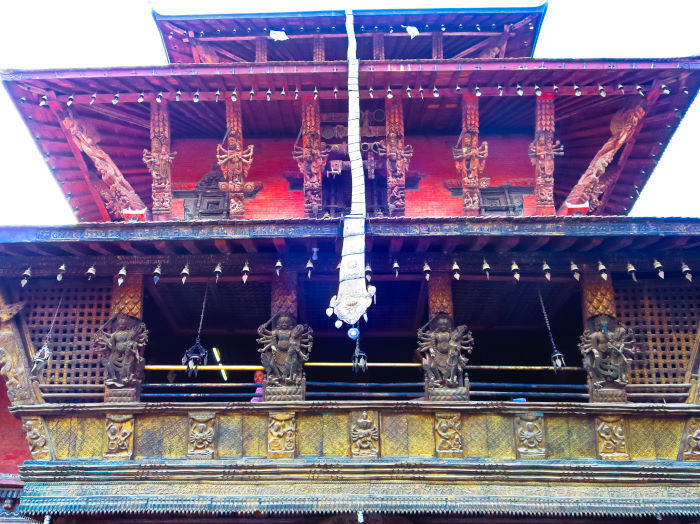 Across the river from Kathmandu is Patan, or the "City of Beauty." With intricate temples, smaller stupas, and woodcarvers and metalsmiths hard at work, this is a really great option to enjoy architecture and history without the crowds of Kathmandu's Durbar Square. Hint: keep an eye out for the Kama Sutra carvings, originally meant to teach Patan's residents about sex.
Cook (and Eat!) Dal Baht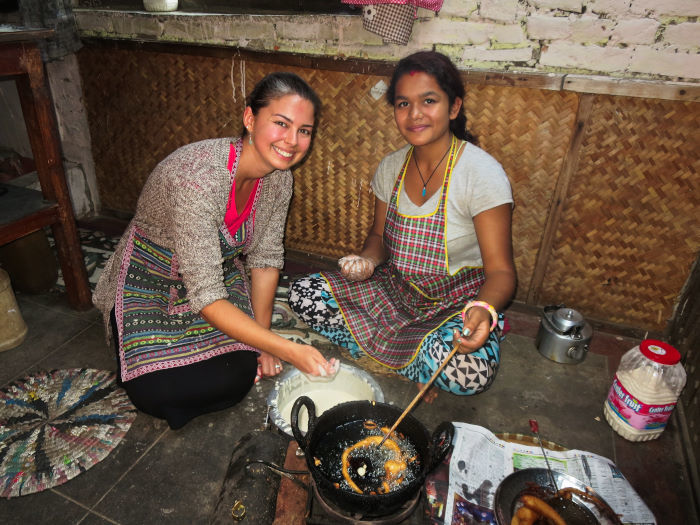 Most hotels are located in the Thamel district of Kathmandu, which is ripe with tourist restaurants and western food. On the flip side, Nepali people typically eat dal baht twice a day, a meal of lentil soup, rice, vegetable curry, and sometimes chicken all garnished with spinach or other "pickles". The Nepali Cooking Course not only teaches you how to prepare this dish and others, but it's held in the home of Anu and her welcoming family. The hospitality is lovely and the food's good too!
Observe an Offering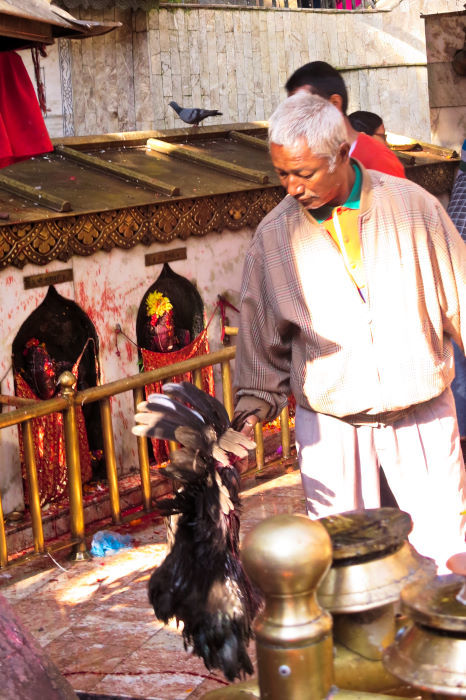 On Tuesdays and Saturdays, locals flock to Dakshinkali Temple in order to give offerings of candles, incense, rice, flowers, and even animal sacrifices. The whole temple has a metallic smell of blood, but the scene isn't as gruesome as you may expect. If you're open-minded, this is a fascinating insight to a piece of culture that used to be a big part of all religions and is still a very spiritual act in Nepal.
Learn about Life and Death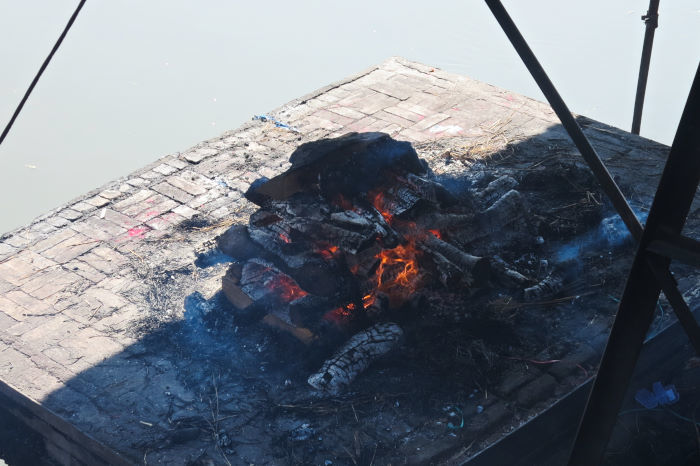 Pashupatinath is most known for being the site of Hindu cremations along the Bagmati River, similar to the more-famous ghats at Varanasi, India. It's worth the money to hire a guide on-site to explain what's happening: bodies are wrapped in cloth, decorated with flower garlands, and the eldest son begins the cremation while the family prays, mourns, and celebrates the life of their loved one. Furthermore, Pashupati is also a place to pray for fertility, symbolizing the entire cycle of life and death.
Get Some Fresh Air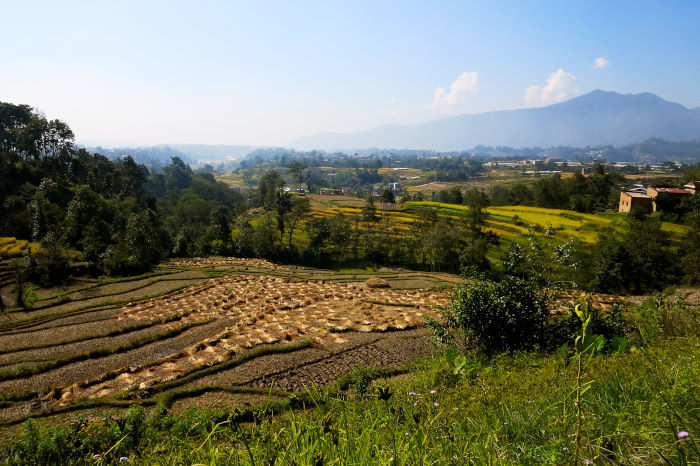 There are two great reasons to leave the city limits of Kathmandu:
The city is chaotic and hectic!
Switching things up helps you avoid temple fatigue.
Shivapuri National Park is just outside the city and can make an easy day trip, but for an adrenaline rush, grab a mountain bike! I'm not much of a biker, but even still I had a great time with Himalayan Single Track: we biked on country roads through idyllic rice fields, stopped for masala tea, watched student dance performances, and climbed hills through local villages.
Climb the Stairs to Monkey Temple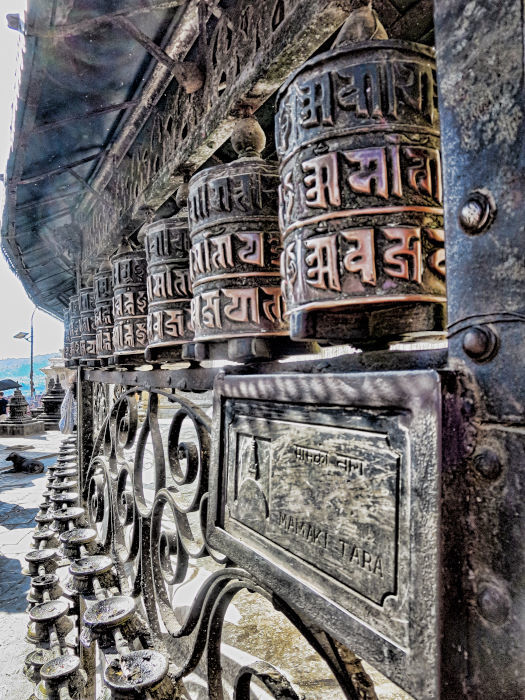 There are hundreds of temples in Kathmandu, but Swayambhunath (Monkey Temple) is one of the most important Buddhist temples in the country. A total of three hundred and sixty-five steps lead to the stupa, and it's worth the climb. Kathmandu isn't the world's most beautiful city, but the view is still commanding and the temple itself has a lot to take in: carvings, candles, incense, and yes, monkeys.
Splurge on the Spa
If biking and stair climbing are tough on your body, don't despair. There are dozens of spas in Kathmandu and nearly all of them appeared to be legit (hint: ask to see the rooms before agreeing to treatment). The most popular treatments by far are the different types of massages, but you'll also find some spas offering body scrubs, facials, manicures, and pedicures. I went to four different spas in Nepal (in the interest of research, of course) and my pick is the Tranquility Spa in Thamel which has great morning specials like a 1 hour massage and 45 minute facial for $18.
Appreciate Quality Art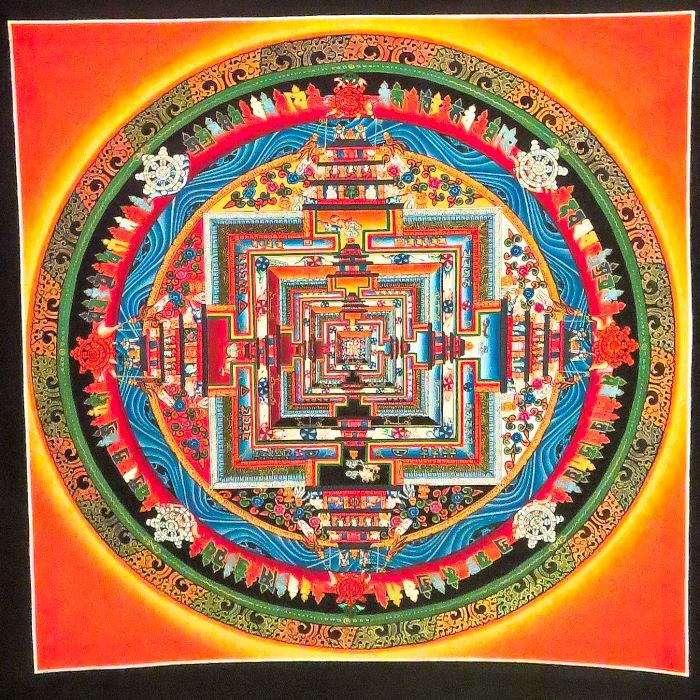 Like much of the rest of the world, many traditional arts and crafts are falling prey to mass-produced alternatives. Thankfully, the city of Bhakatpur in Kathmandu Valley still prides itself for its artistry. Head to the Lama Thanka Centre to learn the symbolism in thangka paintings, which depict the life of Buddha, retell myths of other deities, or symbolize the universe in mandala form. (Not into painting? Bhakatpur is also known for its pottery).
Visit One of the World's Largest Buddhist Stupas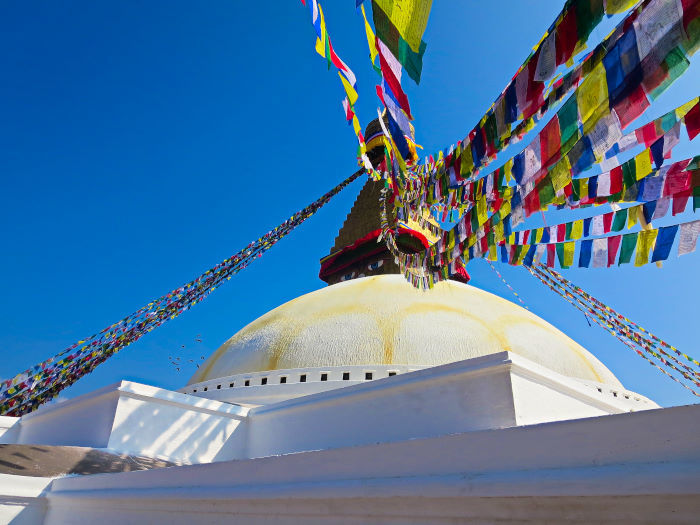 Boudhanath was the last place I visited in Kathmandu, and possibly the most impressive. As the legend goes, an old woman asked the king for land to construct a shrine to Buddha. The king agreed, offering her as much land as she could cover with a water buffalo's skin. Wisely, the woman cut the hide into thin strips, placing them end to end to form a huge circumference and trick the king. Sure enough, this stupa is large and impressive.
TIP: Just a five minute walk from Boudhanath stupa is the Hyatt Regency Kathmandu, a great resort with personalized service, comfortable rooms, and great value when redeeming 5,000 Hyatt points for one night.
And if that's not enough to keep you busy during your stay in Kathmandu, just walking around in Thamel will provide hundreds of experiences and observations (and opportunities to shop).
Don't skip Kathmandu on your way to other parts of Nepal. It's worth staying awhile.
* * *
Planning a trip to Kathmandu?
My 7-day itinerary organizes the region's cultural, historical, and natural gems into a logical itinerary, along with tips on restaurants, hotels, and other activities.
Download it here… FREE! All I ask in exchange is that you share this post somewhere so it can help other travelers (with a link from your website, on Facebook, Twitter, or Pinterest). Thank you!