This post may contain affiliate links. As an Amazon Associate I earn from qualifying purchases.
* * *
There are times when all I want from a hotel is a clean and quiet place to lay my head. Other times, I want so much more. Give me a bed that screams self-indulgence, a grand breakfast buffet, and a pool that stretches for days.
Of course, even when I want somewhere luxurious, I don't want to pay for it. I'm always after a good deal and 5-star cheap hotels aren't always easy to find. Even though I've found some great ones over the years, I asked around for a few more recommendations and travel bloggers delivered!
If (once travel resumes) you're looking to blend luxury with a great price, these properties are all places you can actually afford. There are no booking tricks needed — although that might drop the price even a touch lower. Just reserve a room, lock in a great price, and enjoy your vacation.
Fabulous North American Hotels
For me, a luxury hotel can transform a weekend getaway into a full-blown vacation. Americans can get to any of these hotels without a crazy long flight, which means relaxation can start even earlier.
Auberge Saint Antoine (Quebec City, Canada)
Recommended by Me!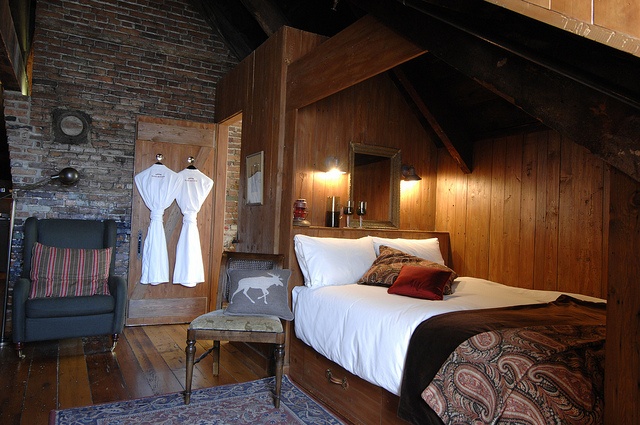 I visited this Relais and Chateaux luxury property right after it first opened and fell in love instantly. Each room comes with special touches like heated bathroom floors to make sure you're comfortable. The on-site bar and restaturant are both fabulous and service is top-notch everywhere in the hotel.
What makes this hotel special, though, is its historical significance. It sits on a former archaeological dig and guests will see artifacts displayed throughout the hotel (you can even join a tour to learn more!). You're also perfectly situated to walk through Old Quebec — a UNESCO World Heritage site — and to visit the Museum of Civilization across the street.
Admittedly, summer rates here are very expensive, but go in winter and rooms can be booked for about US $180. The snow makes the city incredibly romantic: walk picturesque streets to cozy bistros, ride toboggans, or day trip to the Quebec Ice Hotel just outside town.
Oak Bay Beach Hotel (Victoria, Canada)
Recommended by Kenny of Knycx Journeying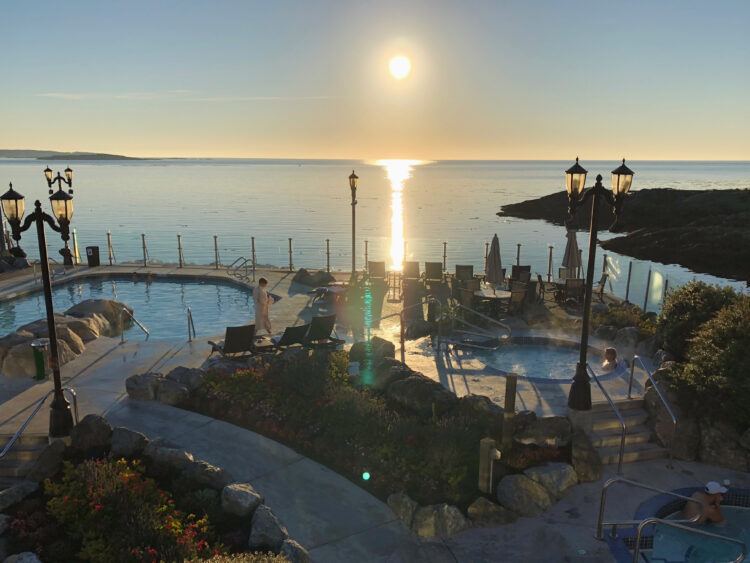 Victoria is the capital of British Columbia in Canada, and it is also a compact city with many heritage sites and incredible nature. The Oak Bay Beach Hotel is a Victoria-style resort located about 5.5 kilometers away from the city's downtown. The hotel has an intimate setting and the majority of the suites have a balcony with a breathtaking view of the ocean. Their garden suites are connected to a private garden with a gym, a warm water pool, and hot therapeutic mineral pools. Occupants can walk out directly from their suites and use the facilities 24 hours.
Don't forget to enjoy the glorious sunrise with a cup of hot coffee while sitting in the garden overlooking the pools and the ocean.
Casa de Campo (La Romana, Dominican Republic)
Recommended by Ellie from Ellie's Travel Tips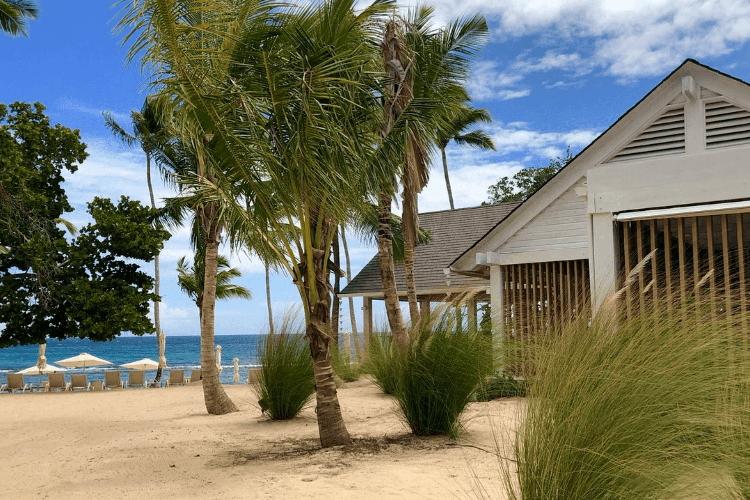 Nestled in the stunning city of La Romana, Casa de Campo Resort and Villas encompasses 7,000 acres of land on the southeastern coast of the Dominican Republic. This tropical retreat features a wide variety of amenities including tennis courts, an expansive marina, the #1 ranked golf course in the Caribbean, and, of course, refreshing pools with poolside bars.
From the world-class amenities to the delicious food to the luxurious staterooms and suites, everything at Casa de Campo is five-star. The grounds are simply spectacular, with polite staff members around every corner to help guests and keep them safe.
EDITOR'S NOTE: I've seen Casa de Campo on TravelZoo several times. As of the publication date, there's a deal for 3 nights for $399 in 2021 travel. They'll even throw in daily free breakfast, a $100 restaurant credit and a free round of golf. Check it out.
Bolontiku Resort & Spa (Flores, Guatemala)
Recommended by Michele of A Taste for Travel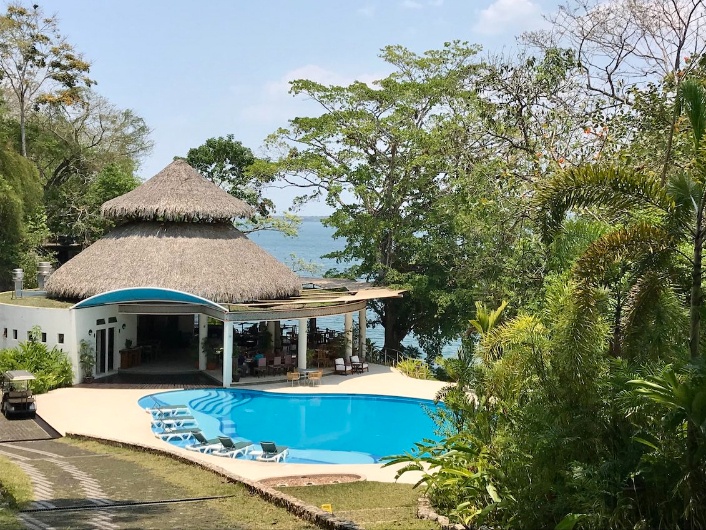 For many travellers, one of the top things to do in Guatemala is visit the archeological site of Tikal. And while it's certainly possible to stay at a rustic lodge within the national park itself, for luxury travellers there's a more memorable alternative.
Situated on the shores of nearby Lake Petén Itzá, newly-built Bolontiku Resort & Spa offers upscale accommodation in a collection of spacious thatched roof bungalows, many with expansive lake views. Amenities include a free-form swimming pool, private beach, sauna, jacuzzi, spa facilities and water sports such as kayaking and canoeing. The on-site restaurant and lounge offers panoramic lake views or enjoy room service on your private deck surrounded by nature.
Access to the resort is via complimentary boat transfer from Flores or by car via San Andres.
EDITOR'S NOTE: I've spent a lot of time in Guatemala and this sounds like the perfect excuse to go back! Read more about why I loved Tikal (an easy day trip from this hotel).
Rosas & Xocolate (Merida, Mexico)
Recommended by Shelley of Travel Mexico Solo
Instagrammable Merida, Mexico is one of the most beautiful travel destinations in the entire country. The boutique Rosas & Xocolate hotel fits right in, as one of the city's prettiest places to stay and among Merida's best boutique hotels.
Located on the famous Paseo de Montejo, the bright pink Rosas & Xocolate building welcomes guests into an esthetically-pleasing tropical paradise. Inside, it's part boho jungle, part spa, part luxury hotel. There's also a restaurant, cocktail lounge and boutique artisan shop inside.
For those lucky enough to reserve one of its four rooms, staying at Rosas & Xocolate is an unforgettable experience.
The Dan'l Webster Inn (Cape Cod, USA)
Recommended by Jackie at Enjoy Travel Life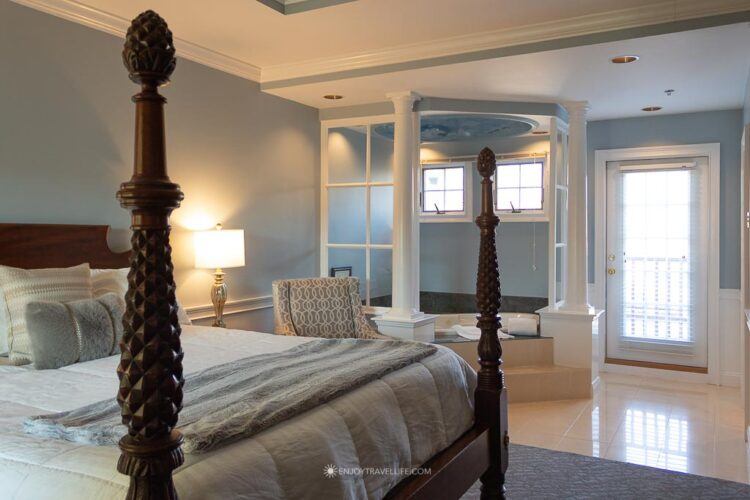 The Dan'l Webster Inn in Sandwich (Cape Cod), Massachusetts is a historic luxury inn brimming with classic New England charm. You'll find in-room jacuzzis, heated tile floors, a gas fireplace, and more deluxe creature comforts.
Regular guests know that you can book a suite for under $200 during shoulder season. In the spring and fall, Cape Cod's seaside beauty, fresh seafood, and historic attractions are just as enjoyable—maybe even better without the crowds.
While you're in Sandwich, be sure to visit the Hoxie House for a glimpse into life on the Cape in the 17th Century. It's one of the oldest homes on Cape Cod!
US Grant (San Diego, USA)
Recommended by Maria of San Diego Explorer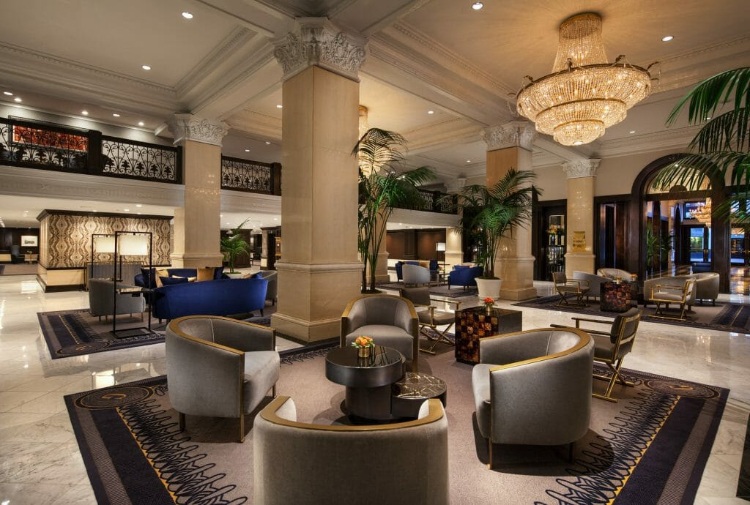 If you are looking for luxurious accommodation in the heart of San Diego, the US Grant is your choice. Located in the beautiful Gaslamp Quarter of San Diego, the hotel offers the perfect location to explore the city and you will find many attractions and sights within walking distance from the hotel.
The US Grant is a Marriott Luxury Collection Hotel and its employees know how to make your stay extra special. With over 100 years of history, this hotel has style, charm and historic atmosphere that you won't find in a more modern hotel. It is the perfect choice if you are looking to stay in a luxury hotel in downtown San Diego.
Must-Stay South American Hotels
This is a region of the world that I need to explore more. If you do too, consider splurging on an affordable luxury hotel while you're there.
Swissotel (Quito, Ecuador)
Recommended by Carley of Home to Havana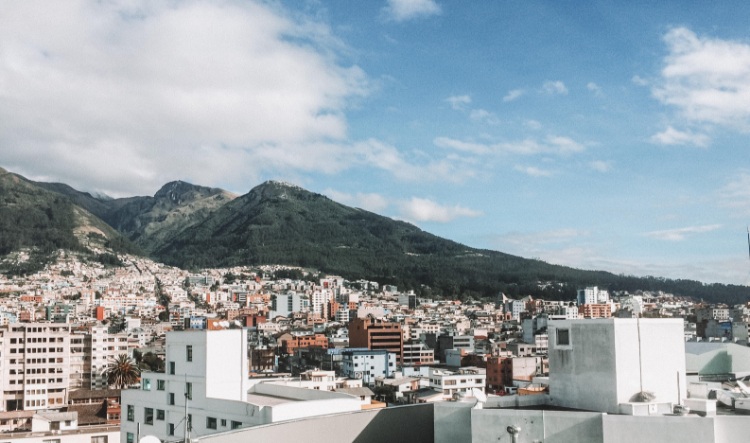 The Swissotel is a luxury hotel at an affordable price point, giving visitors an incredible experience in one of South America's best cities. Located in the Floresta Neighborhood, one of the city's most buzzy, artsy neighborhoods, you'll be just steps away from some of the best things to do off the beaten path in Quito.
The Swissotel boasts all the amenities, including a full service spa, indoor and outdoor pools, several restaurants and a café, and indoor and outdoor sports installations. Despite having so much to offer, the real wow factor in this hotel comes from its million-dollar views over the city, wedged between mountains and volcanos.
Cheap Five-Star Hotels in Asia
If you're looking for a high-end vacation on a serious budget, southeast Asia is the obvious choice. The exchange rate means you get a lot for your money and extreme competition means properties are constantly improving and innovating. However, there are deals across the entire continent, not to mention a million great reasons to explore.
Shinta Mani Hotels and Resorts (Angkor Wat, Cambodia)
Recommended by Sophie and Adam of We Dream of Travel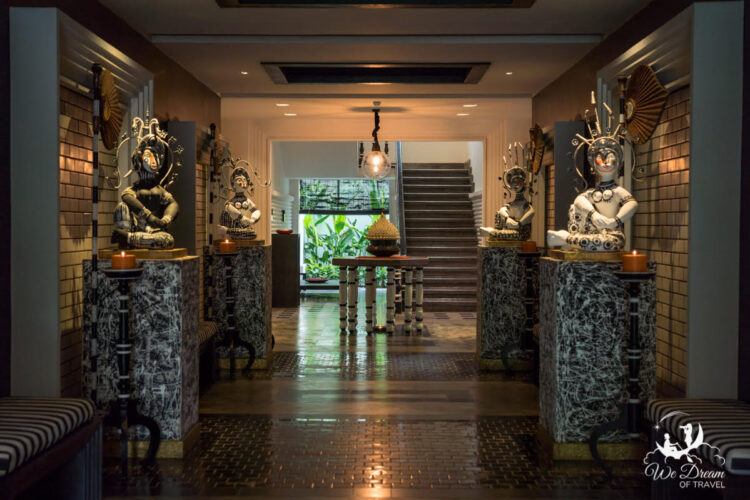 The Shinta Mani collection is comprised of Shinta Mani Angkor and Shinta Mani Shack hotels, both of which offer luxury 5 star quality at an affordable rate. Located only 15 minutes from Angkor Wat, they are perfectly located to allow you to explore this UNESCO World Heritage Site.
The rooms, food and service are absolutely exceptional, and far exceed even 5 star standards. However, what really sets Shinta Mani apart is its commitment to supporting the local communties, animals and ecosystems. Through the Shinta Mani Foundation, a portion of the income from your stay is directed to support local organisations.
Park Hotel (Shanghai, China)
Recommended by De Wet & Jin from Museum of Wander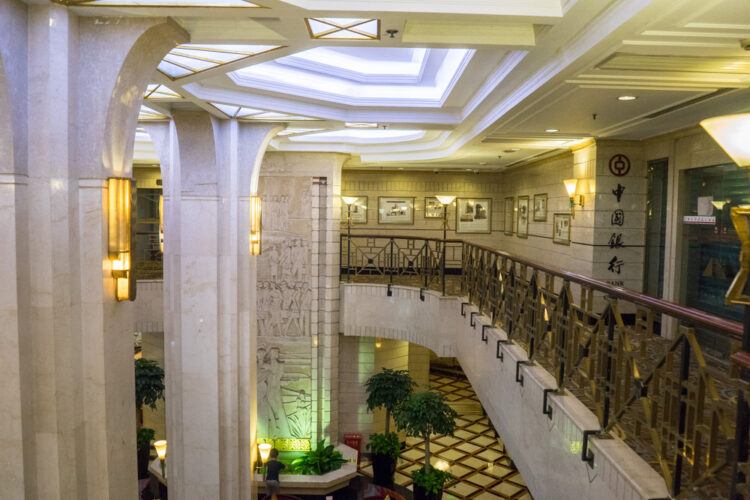 While Shanghai is a city of the future, it still takes pride in its past. If you're looking for some nostalgia and old world charm, then you should head straight to the lovely 4 star Park Hotel in Shanghai.
Completed in 1934, the Park Hotel is a heritage building, and one of the finest examples of Art Deco architecture in the city. A plaque in the lobby shows the hotel is located right in the centerpoint of Shanghai. All the must-sees such as the Bund, French Concession, Nanjing Shopping street and People's Park are within walking distance.
Afternoon tea in the lobby is popular with locals and guests alike. Notable amenities include an onsite tailor if you need a last-minute suit made and foot massages which you'll definitely make use of after a day of sightseeing.
Belmond Governor's Residence (Yangon, Myanmar)
Recommended by Charu of Travel with CG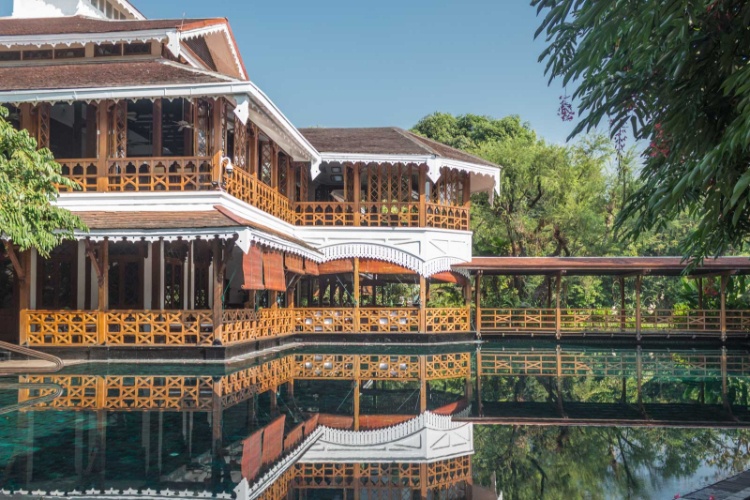 Located in close proximity to Myanmar's famous Shwedagon Pagoda, Belmond Governor's Residence is an oasis ideal for a relaxing stay in the bustling city of Yangon. With a beautiful fan-shaped pool surrounded by Burmese parasols and eons of old buildings housing the hotel's restaurants and other recreational rooms, it is a luxurious haven like no other.
One of the best things about staying at Belmond Governor's Residence is the complimentary experiences that they curate for guests each day. From an afternoon excursion around Yangon to a cocktail night hosted by the general manager and team, there is always something interesting planned for visitors.
Tanote Villa Hotel (Koh Tao, Thailand)
Recommended by Victoria of Guide Your Travel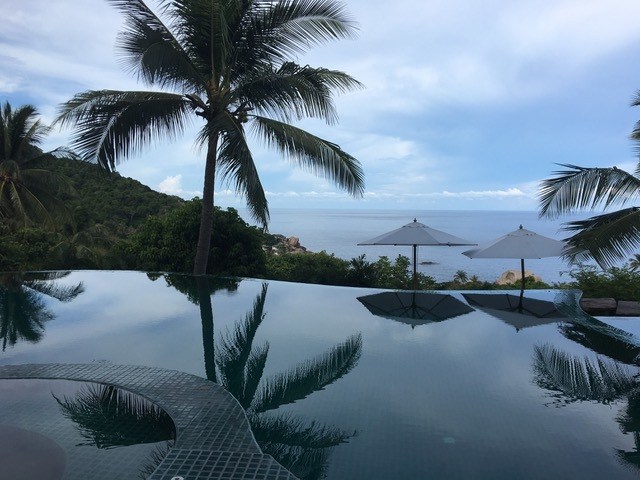 The Tanote Villa Hill hotel in Koh Tao is a great choice for those looking for luxury but don't want to break the bank. What makes this hotel so special is its incredible view and multiple pools, some of which can be accessed directly from hotel rooms. You can also rent private villas in the jungle with direct beach access.
The Tanote Villa Hill hotel has a free shuttle that takes you to the harbour of Koh Tao and into town and their service is
very high quality. If you're looking for a luxury hotel but don't want to spend too much then this is the best choice.
Is Koh Tao the island for you? Read more about the best islands in Thailand here.
Vedana Lagoon Resort & Spa (Phu Loc, Vietnam)
Recommended by Me!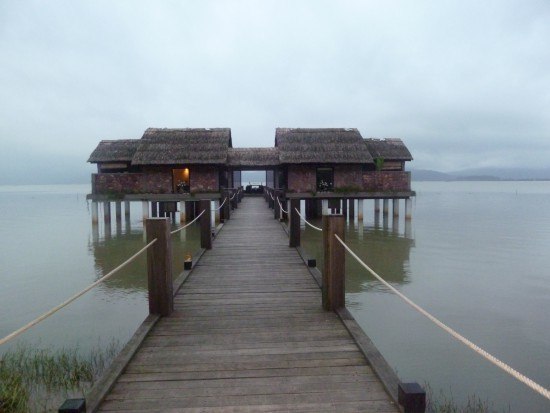 Overwater bungalows are a staple of luxury travelers' wishlists, but they tend to be in high-price locales like Fiji and the Maldives. When I found some in Vietnam, I clicked "buy now" faster than a hot knife through butter. The water villas at Vedana Resort are about 45 minutes from Hue, making it possible to day trip to ancient temples and eat steamy street food without a second thought.
At the resort itself you'll find cruiser bikes to take for a spin or kayaks to paddle in the lagoon. Locals can also take you fishing or the hotel can arrange a day trip to Bach Ma National Park. I even tried cupping therapy at the spa!
Beautiful European Hotels at Great Prices
Finding deals for upscale hotels in Europe can be harder, but it's not impossible. Here, a well-located property makes a big difference so you can be out exploring at ease. Make sure that's a factor in your decision, along with the actual hotel amenities.
Tower Hotel (London, England)
Recommended by Raluca of Travel with a Spin
Located on the River Thames, just next to Katherine's Dock, the Tower Hotel is one of London's best. It offers modern, comfy spacious rooms and suites, as well as a stylish bar and restaurant. The staff is friendly and really makes one feel welcome. But what makes this hotel stand out are the spectacular panoramic views it offers over the London Bridge and the Shard. You can enjoy them from the bar, restaurant and (if you're lucky) right from your own bed.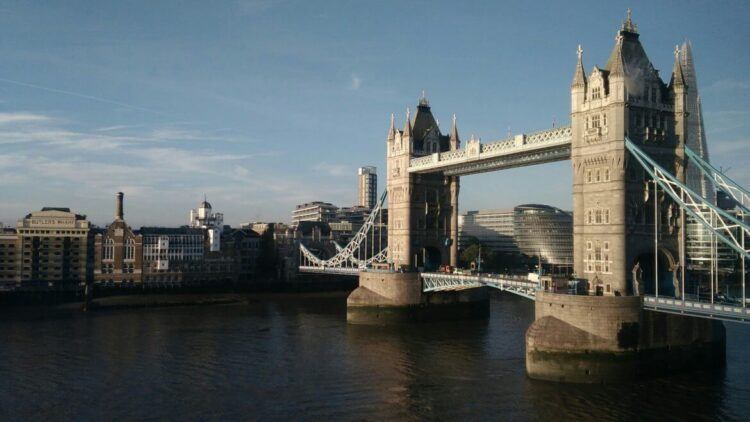 The Tower Hotel is great for all of those that want to be close to most iconic landmarks in London. In order to see the best of the city, you just have to follow the river and get to the Big Ben and London Eye.
Mr. & Mrs. White (Crete, Greece)
Recommended by Chrysoula of Travel Passion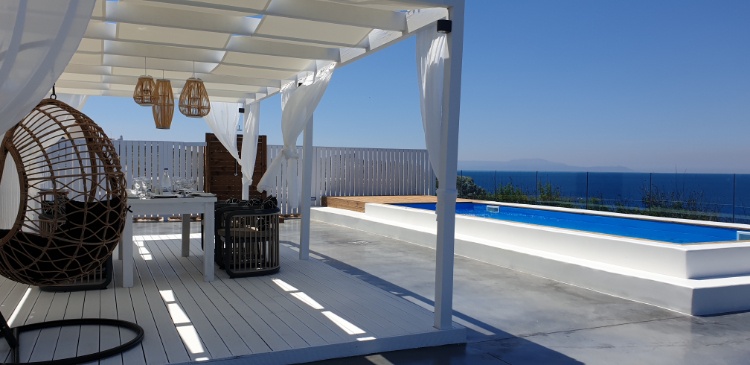 Offering world-class service, Mr. & Mrs. White is the perfect choice for a memorable holiday in the Greek Isles. The hotel is situated near the town of Chania, a place steeped in archaeology and history from the Minoan period onwards, with a charming Venetian harbor and 16th-century lighthouse. From here, there are boat trips to enjoy to both Gramvousa Island and Santorini.
The hotel is nestled in beautiful gardens and enjoys stunning views of the Mediterranean. There are three outdoor saltwater pools for leisurely dips and one indoor. The spa is the ideal place to be pampered with a hammam and sauna, plus numerous treatments and there is a gym. Additionally, the hotel restaurant delights guests with its world-class cuisine.
Barceló Fuerteventura Thalasso Spa (Canary Islands, Spain)
Recommended by Sasha Naslin from The Alternative Travel Guide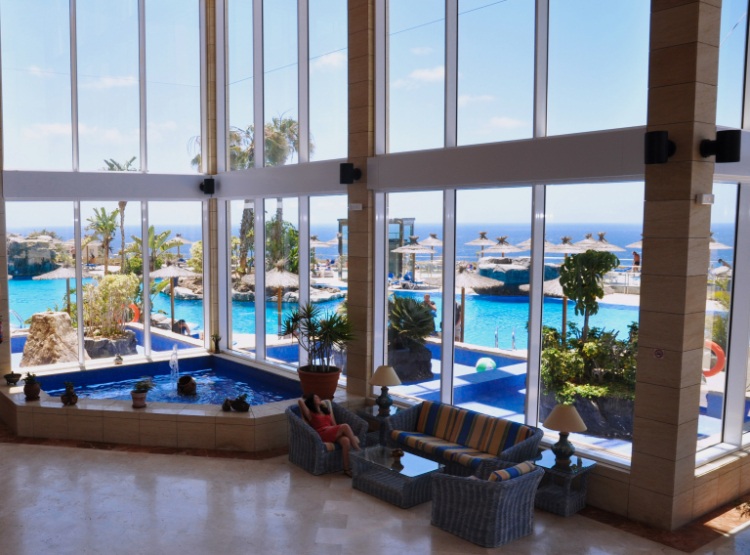 A highlight of my trip to Fuerteventura Canary Island was a stay at the hotel Barcelo Fuerteventura Thalasso Spa. It is located right on the beach Playa del Castillo. Due to its seafront location, we enjoyed a room with a sea view. The trip from Fuerteventura airport to the hotel took only 10 minutes. If you want to visit the island's capital, Puerto del Rosario, feel the local ambiance and see how the island's population lives, it will take you 15 minutes to get there.
This hotel has two large seawater pools. For me, this is a huge advantage when choosing a hotel because the water in such a seawater pool does not irritate and dry out the skin, compared to chlorinated water. Plus, if you're flying to Fuerteventura in winter and can't swim in the ocean, Barcelo Fuerteventura Thalasso Spa has a heated pool to delight you. You can enjoy massages and treatments, a hydromassage, a sauna, a Turkish bath, a tepidarium, and a frigidarium. There is everything for a relaxing holiday or a romantic vacation.
Kempinski Palace Hotel (Portorož, Slovenia)
Recommended by Džangir of Dr Jam Travels
Palace Hotel in Portorož (the "Port of Roses") is a place of luxury, tradition, and great beauty. The hotel was built on the Adriatic coast in 1910. Since then it had ups and downs and got back to its days of glory after renovation and management by Kempinski.
For an affordable price you can enjoy in one of 180 rooms like Orson Welles, Bobby Fisher or Tito did. If spa, sea, and garden are not enough, you can visit the medieval town Piran 3 km to the north or the salt pans 3 km to the south. Even Venice is only 2 hours away by car.
Editor's Note: Slovenia is one of my favorite countries in the entire world since this small nation is home to coastline (like Portoroz), the Alps, and fairytale cities. If this appeals to you, check out some of the best places to visit in Slovenia.
Luxury Hotels in the Middle East
Opulence always comes to mind when I think of the Middle East. Cities like Dubai scream glitz and that's expanded all around it as well. Can you book 5 star hotels for cheap? With these surprisingly affordable recommendations, you can.
Mena House (Cairo, Egypt)
Recommended by Lindsey Puls of Have Clothes, Will Travel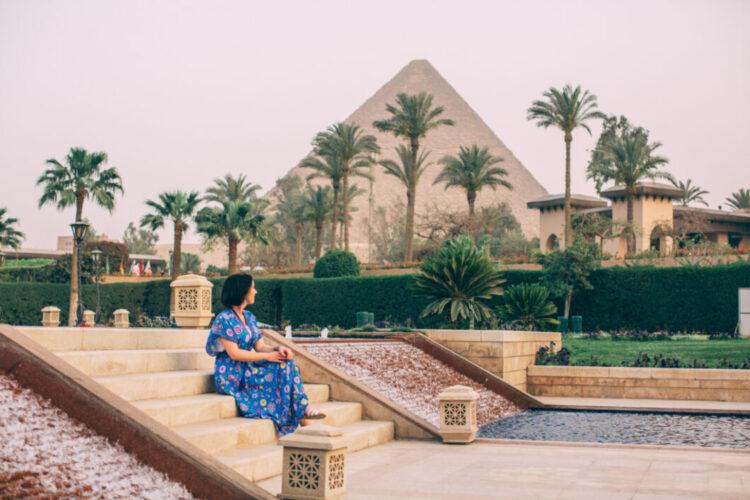 The Marriot Mena House is a luxury oasis in Cairo, Egypt that won't break the bank. While the Mena House has many incredible amenities, such as a full-service spa, outdoor pools, more than 300 gorgeous rooms and 3 restaurants onsite… the reason most travelers stay at this 5-star hotel is because it has one of the best locations in the world. It sits directly across the entrance to the Pyramids of Giza – which is, of course, one of the best places to visit in Egypt. Many rooms here have a view of the pyramids as well!
Le Grand Amman (Amman, Jordan)
Recommended by Nicole of Go Far Grow Close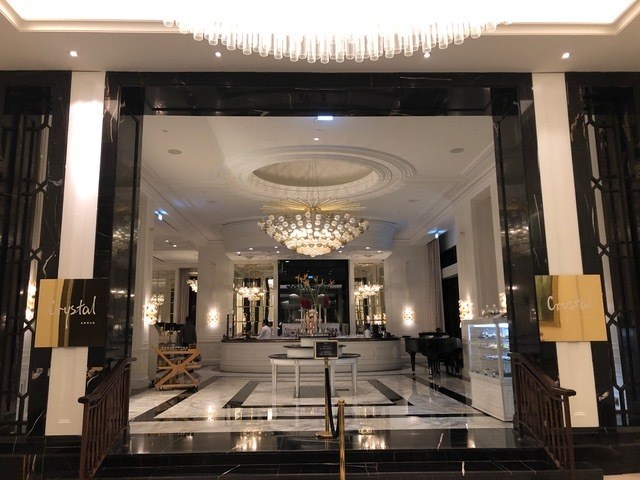 Le Grand Amman in Amman, Jordan is an exquisitely beautiful hotel in the center of Amman. Its main floor lobby, restaurants and bars are luxuriously designed using marble and other stones. The food offered at the enormous breakfast buffet is delicious and diverse, requiring two rooms and dozens of tables to display. The multinational restaurants offered on several floors of the hotel are all sophisticated with enticing menus.
The hotel is located just off the highway, so easy to get to, and an easy drive to start or end your Jordan adventure. The rooms are large and well appointed with every convenience and comfort expected in any 5 star hotel.
Radisson Blu Sohar (Sohar, Oman)
Recommended by Paulina of Paulina on the Road
The Radisson Blu Sohar Hotel is beautifully situated on the waterfront of the Gulf of Oman, about midwaybetween Muscat and Dubai. Have a great stopover at this affordable hotel along with shopping for organic cotton clothing brands from nearby stores.
Enjoy a memorable and affordable stay in their fully-facilitated room with 24-hours room service and Wi-Fi. It also offers on-site dining at Al Zafaran restaurant and an amazing view over the city that makes it stand out as a five-star hotel.
Movenpick Hotel Jumeirah Beach (Dubai, UAE)
Recommended by Yukti of Travel With Me 24 x 7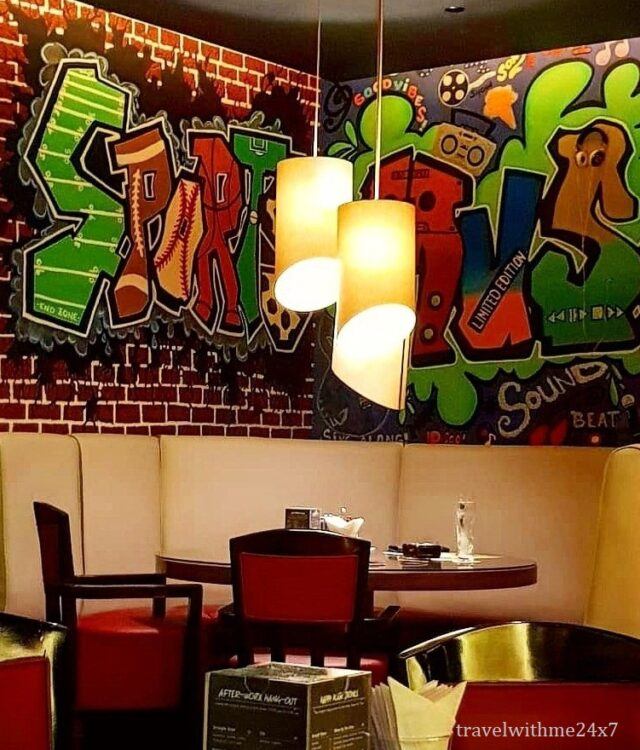 A perfect stay at the most vibrant place of Dubai.
The location, amenities, and hospitality make Movenpick a perfect hotel stay in Dubai. Being a 5-star hotel, this is very affordable as compared to nearby hotel resorts and the proximity to the most vibrant beach of Dubai and having many options for night-life on the premises makes it a winning stay. It has a swimming pool with a view, famous restaurants, sports bar, sea-facing rooms, spacious rooms, and lobby. Even public transport and taxi are easily available from this hotel.
JBR the beach is a very favorite hot spot among tourists and locations for funky beach style shopping, entertainment, nightlife, shows, events, beach vibes, and many more things and so if you are getting an affordable 5-star hotel at such location then it is a steal the deal option.
Affordable Luxury Hotels in Africa
Out of everywhere in the world, this is where I've found the best hotels at a good price. There are so many great options here to make your bucket list trip even grander.
Lake Naivasha Sopa Resort (Naivasha, Kenya)
Recommended by Me!
Before my trip to Kenya, I was fascinated by photos of "Giraffe Manor", where giraffes poke their heads into the hotel breakfast room for guests to get up close. But at $1375 per night, it was WAY out of reach. Instead, I booked the Sopa Lodge, where wildlife doesn't go in your room but it comes pretty darn close. At $220/night (including meals for two!), it was a far better deal.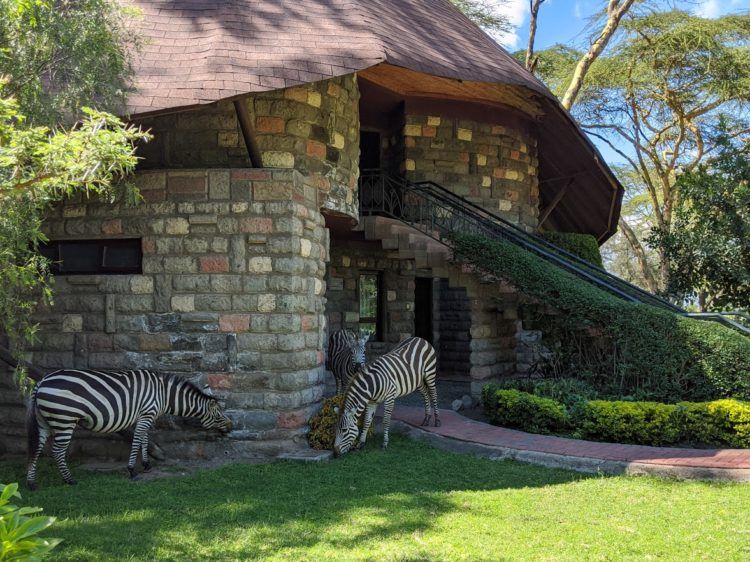 The grounds here are lovely and a great place for relaxing either after a jet-lagged flight or after days of busy safari. We enjoyed watching zebras, waterbuck, and giraffes out our window and seeing the hippos come out to feed at twilight. Black-and-white colobus monkeys were also easy to spot in the morning!
In addition to being a great hotel, there are lots of things to do in Naivasha and it's a relatively short drive from Nairobi.
Dar Seffarine (Fez, Morocco)
Recommended by Me!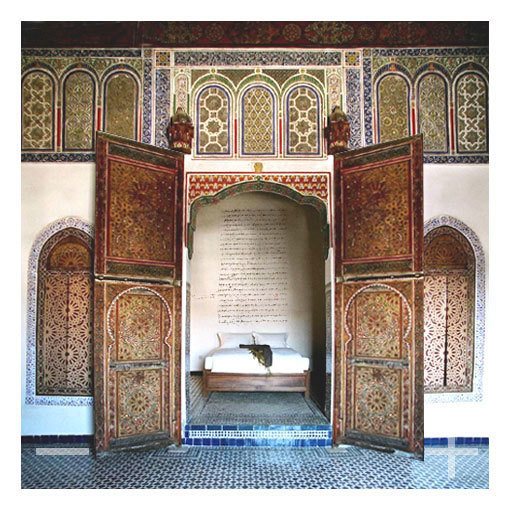 One of the hotels that forever stands out in my head is Dar Seffarine. Officially, this isn't a five star hotel: you won't find a pool or room service. But the rooms are luxurious, the service exceptional, and the breakfast spread divine. In Morocco, you'll definitely appreciate having an oasis to return to at the end of the day.
The hotel is 600 years old, but lovingly restored as a hidden treasure. Walking through is like visiting a museum. You'll see mosaic floors, intricate geometric painting, and panoramic views from the rooftop. I didn't love the city of Fez (compared to the rest of Morocco), but I'd go back just for another few nights here.
I Don't Know About You, But I Love a Good Deal
Savvy travelers aren't afraid of using advanced techniques to lock in good prices, whether it's stacking coupons through obscure agencies or collecting loyalty points for a free night. All of that's fine and good — and I certainly participate myself — but these cheap five star hotels are easy and should get credit for that. Next time you're designing the perfect trip, keep these properties in mind.
Do you have other suggestions? Share your hotel recommendations in the comments!