This post may contain affiliate links. As an Amazon Associate I earn from qualifying purchases.
* * *
After spending a week hiking in Leadville, you can bet I worked up a serious appetite. Everything is harder at 10,000 feet in atltitude which basically just means I gave my permission to eat to my heart's content while I was in town. And with so many great Leadville restaurants to choose from — at least considering the size of the town — that was really easy to do.
Now, most people won't be in Leadville as long as I was which means you'll still need to narrow these local favorites down to just a handful. No worries: I'm marking my favorites so you taste all the best restaurants in Leadville without too much indecision in the meantime.
Best Restaurants in Leadville
El Mexicano Food Truck
My favorite bite in Leadville was also the most casual. El Mexicano food truck sits on Poplar Street (Hwy 24) right near the local Safeway and is super popular with locals. It tends to be really busy at lunch (so call ahead with your order) but lines aren't too bad at dinner.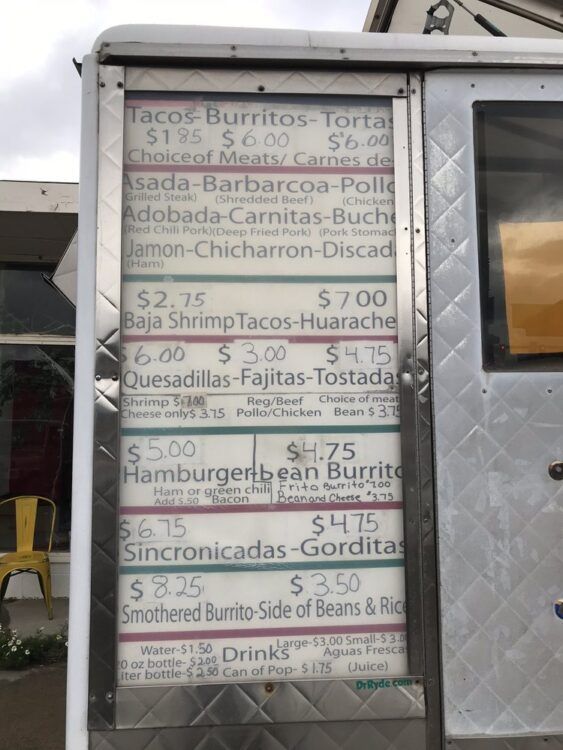 The menu includes tacos, burritos, tortas, sopes, quesadillas, tostadas and a few extras. I recommend the adobada in particular…and go easy on the orange habanero salsa. The horchata was super tasty and came in a massive size cup.
Treeline Kitchen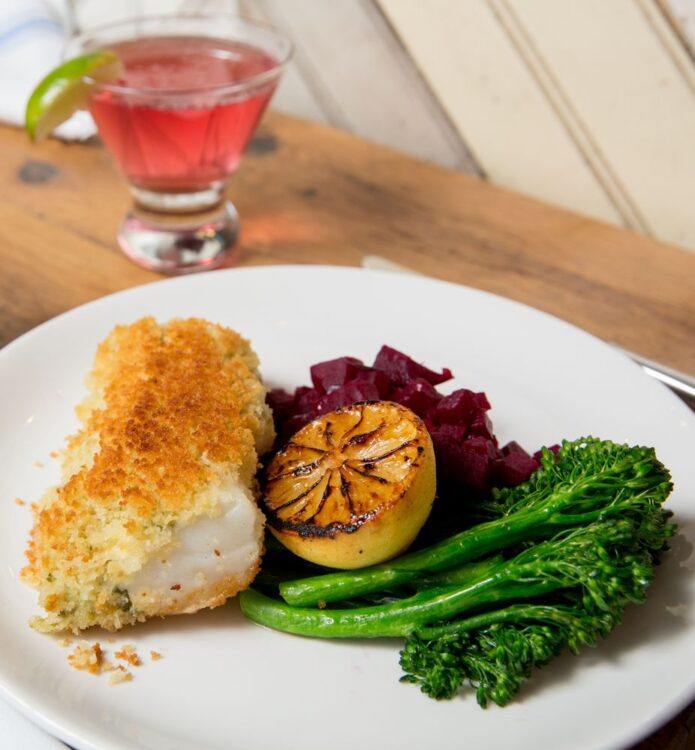 When you want a restaurant meal, Treeline Kitchen is where it's at. The rooftop patio alone would be reason to visit — the mountain views are spectacular — but the food is great, too.
You will find an array of locally sourced foods throughout the menu, with a focus on sustainability and relatively healthy meals. Popular menu items include the roasted chicken and the blackened cod.
Tennessee Pass Cookhouse
One-of-a-kind travel dining experience — recommended!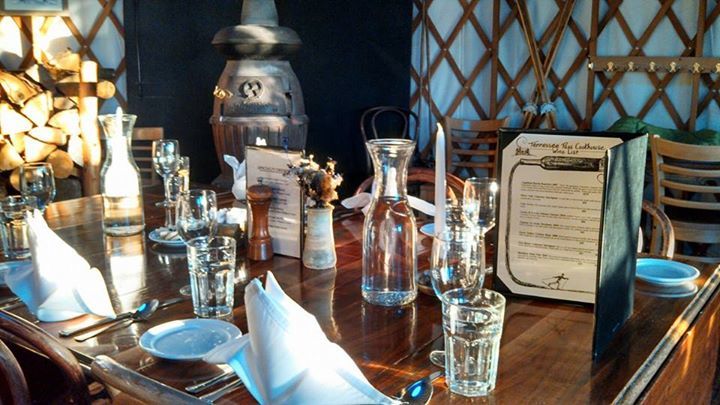 The Tennessee Pass Cookhouse is a truly unique dining destination. Visitors ski, snowshoe, or hike one mile to the Cookhouse before enjoying a four-course dining experience set amidst the Colorado backcountry. Seasonal favorites include grilled elk tenderloin and rack of lamb.
The Cookhouse is pricey so this is truly about the experience. You can save money by heading to lunch instead of dinner, although you'll lose some of the extra special atmosphere.
Quincy's Steaks and Spirits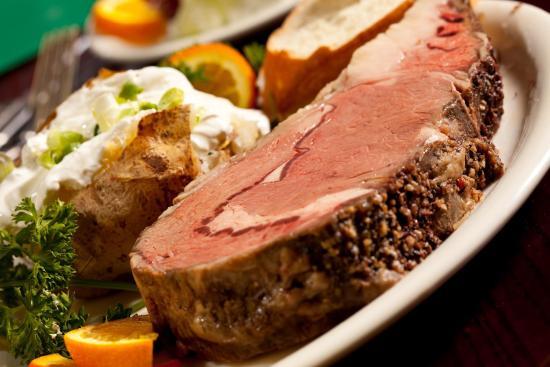 Craving a big piece of red meat? Quincy's Steaks has what you need to satisfy that craving. In fact, they're so specialized that their menu only has three options: steak, vegetarian lasagna, or mac and cheese (for the kids).
Every meal is exactly the same: a steak, at the size and cooking temperature of your preference, with a wedge salad and house dressing, baked potato, and bread and butter. They definitely lack in variety but that means you'll get a perfectly-cooked steak every time and super fast service. And did I mention every complete meal is priced between $12.95-27.95? That's a bargain!
High Mountain Pies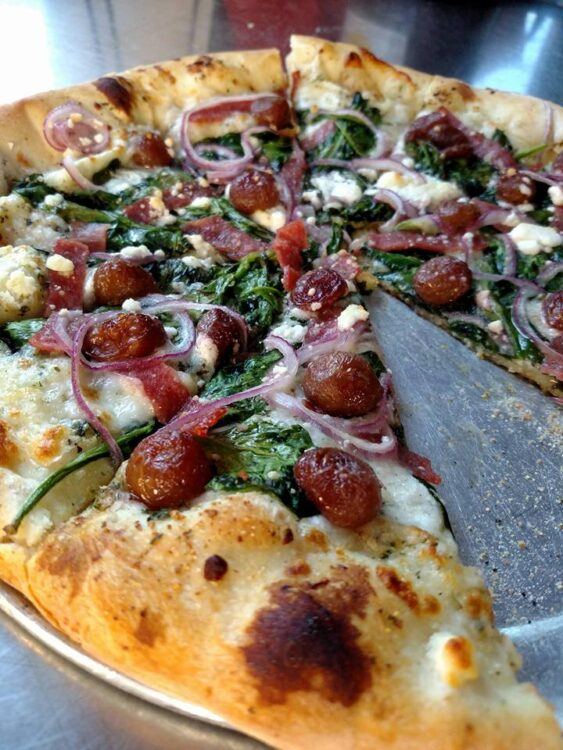 As one of the most highly rated Leadville restaurants, High Mountain Pies is the definitive place to go for pizza. The restaurant specializes in pillowy pizza crusts and calzones with your choice of toppings.
In fact, some of their creations are…uhhh, quite creative…like Leadville's favorite "Crocodile" pie, with barbecue sauce, cream cheese, shrimp, bacon, and jalapenos.
Buchi Cafe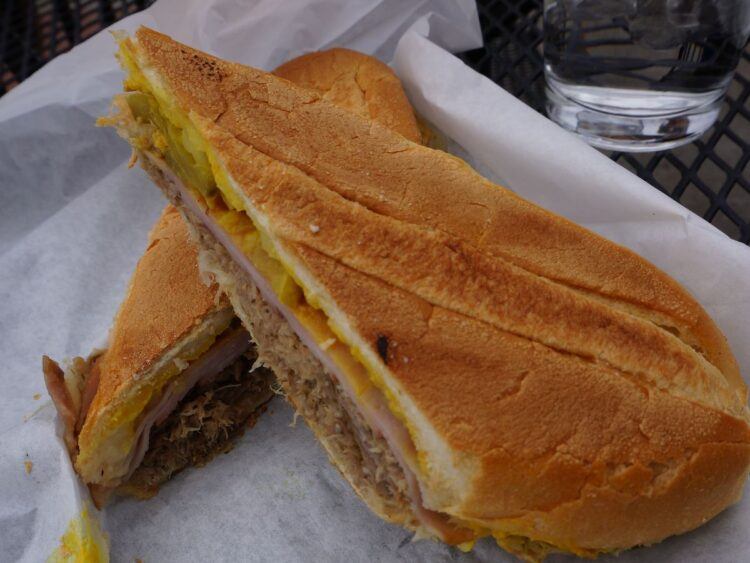 You would never expect to find authentic Cuban food in Leadville, however, this is what you will find at Buchi Cafe. The Cuban sandwich is (not surprisingly) a crowd favorite, but in my opinion the true star is the vegetarian La Machina Verde sandwich. Something about that cilantro vinaigrette was addictive!
This is also a great place to head for a cup of Cuban coffee and a Flan Cubano. It's vacation, so it's okay to skip right to dessert!
Silver Dollar Saloon
Do stop in, at the very least for a drink.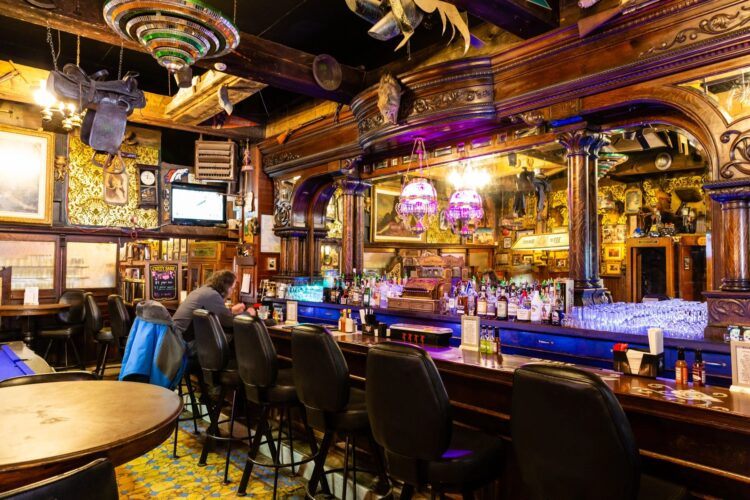 You will feel as if you have stepped back in time when you walk through the doors of this legendary saloon. The history of Leadville is on full display here, with a historic setting that reminds you of the Old West that Colorado once was.
The menu at the Silver Dollar Saloon is small but shockingly tasty and more upscale than traditional bar food. Whether you choose to eat or simply grab a beverage, you'll want to stop in and examine all the cool stuff on the walls.
Two Mile Brewing Company
The main attraction at Two Mile Brewing Company (America's highest brewery) is the beer. Popular brews include the Leadville Lager and the Backside Blond — and both of them are safe bets for out-of-towners. Some of the other beers with higher ABVs might hit you harder than you expect unless you're well acclimated to the altitude.
The brewery has a myriad of sandwiches and shareable appetizer plates to pair with your brew. You do not want to drink on an empty stomach at 10,000+ feet.
City on a Hill Coffee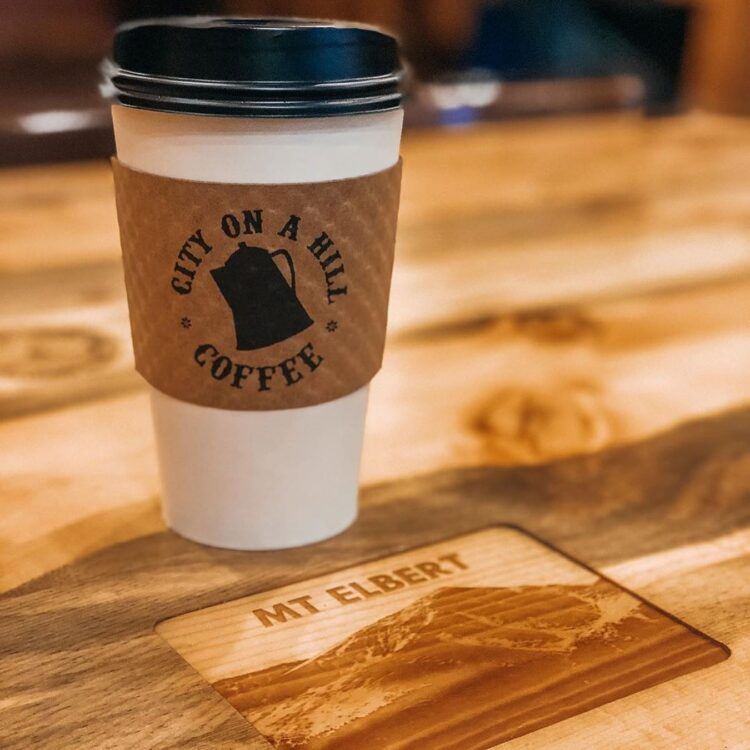 Get your java fix at City on a Hill. This specialty coffee roaster and coffee shop is a favorite with both locals and tourists and was busy every time I passed by.
In addition to the premium coffee, the cafe also features breakfast and lunch sandwiches, pastries, soups, and more. The breakfast burritos in particular are a good option (and are so popular they sell out some days!).
Bottom Line
You will certainly not go hungry while you're in town. All nine of these options will give you the opportunity to eat well in Leadville, CO.
Read More About Colorado