This post may contain affiliate links. As an Amazon Associate I earn from qualifying purchases.
* * *
It still blows my mind that I spent five days in Colorado this summer without ever going into the mountains. In fact, I barely even saw them due to hazy conditions. That's heresy considering that my heart lies on the top of a snow-capped peak.
So why was I even in Colorado if I wasn't trekking, wildlife watching, or just enjoying the view? Simple: I've got a lot of family that lives in the state and a wedding was on the agenda!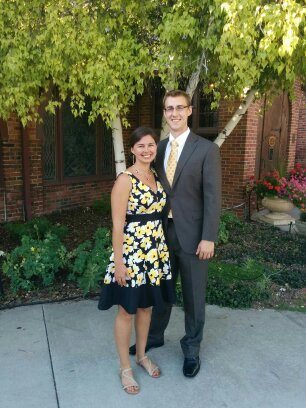 For several days, my focus was on reconnecting, laughing, and enjoying each other's company. It wasn't exactly an "oblication" since I wanted to be there, but it still wasn't a mini-vacation in the traditional sense.
Dia of The Deal Mommy defines an oblication as a trip you HAVE to take to cross off an obligation as opposed to taking a dream vacation you WANT to take.
But after a few days, Mike and I got antsy. We needed to get moving instead of sitting, eating, and drinking for yet another day. Somewhat arbitrarily, we hopped in the car for a day trip to Fort Collins.
There are lots of ways to be active in Colorado, but if you want something romantic, silly, and just plain fun you can't beat renting a tandem bike. Mike and I love tandem biking since you can actually talk to each other while you're riding plus you can go twice as fast with half the effort.
And frankly, I suck at biking so it is really helpful to have someone shift gears, signal turns, and put some serious force into climbing hills when needed.
We rented our bike at the Fort Collins Bike Library, which is the biggest bargain in all of Colorado. Bike rentals are just $10 per day (including a helmet and lock) and you can choose from standard 8-speed commuter bikes, vintage cruisers, and even specialty bikes like kids' trailers or cargo tow options. But if you pick up your bike in the morning and return it before 1pm, your rental is actually free.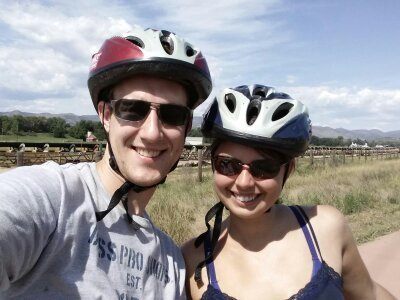 From the main branch of the bike library, it's just a few blocks to the Poudre Trail, a designated recreational path that runs next to the Poudre River for ten miles. The trail is relatively flat and there's no traffic, making it perfect for beginner bikers like me.
We meandered through the woods, along the river, and in the valley fields looking out toward the mountains. If you were to bike the entire trail, round-trip, you could easily do the whole thing in the morning in order to return your (free) bike rental by 1:00…or you can leisurely take your time and spend the afternoon splashing in the river and picnicking with mountain views.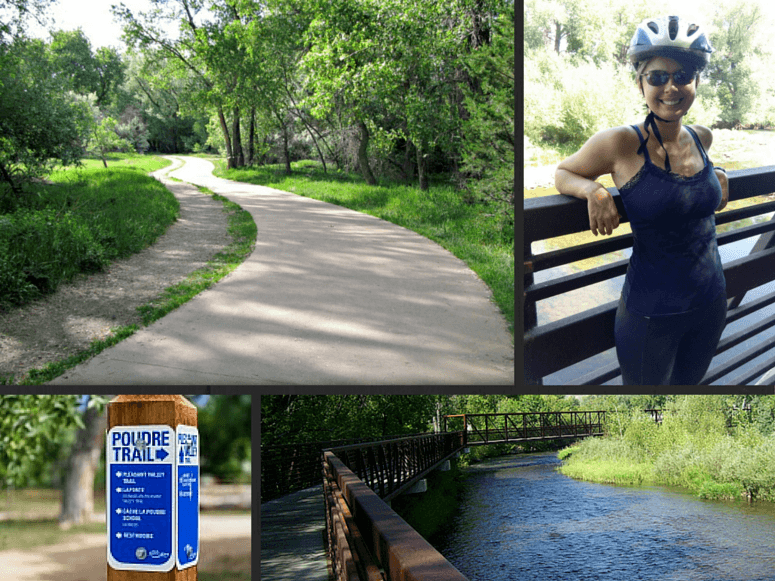 We chose the shorter version so we could allow time for a stroll through Old Town Fort Collins before heading back to the airport for a flight home. That was the perfect decision, I think: Old Town is a really fun place and one of those cities that just clicked with me.
If you head downtown, be prepared to sample craft beers, shop in boutique stores, and enjoy the sunshine.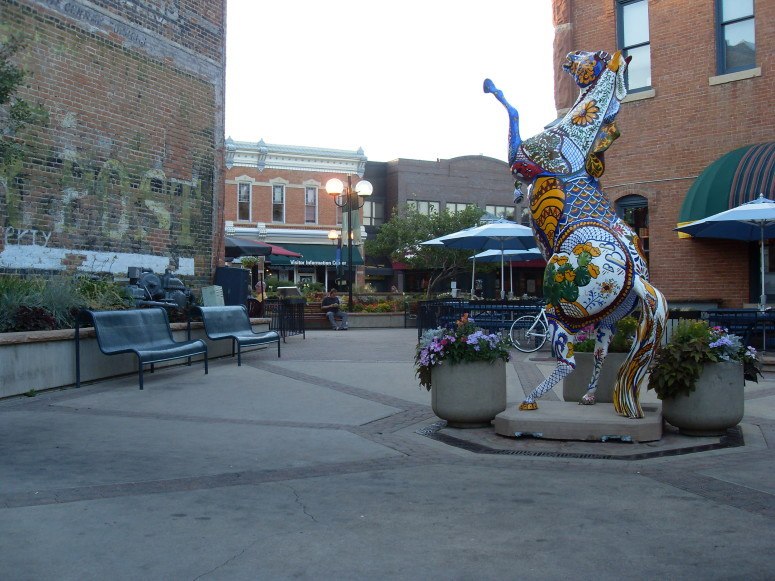 They call Fort Collins the "best of the new west" and I have to agree. It doesn't have the same hippie vibe that a lot of Boulder has yet it still offers tons of restaurants, activities, and proximity to the mountains. Can I move there please?
I can't say that I spent very long in Fort Collins, but I think I made the most of my short visit — and I definitely turned my family visit into a fun travel memory.
* * *
Do you add activities to your plans when you're traveling to visit family?
* * *
Related Posts: