This post may contain affiliate links. As an Amazon Associate I earn from qualifying purchases.
* * *
I still remember how long it took to plan a trip to Alaska the first time. The options were overwhelming and I wasn't an experienced traveler. My first thought was to look into package cruisetours — but I had no interest in joining a busload of tourists in exchange for thousands of dollars.
I wanted something more adventurous, more personalized, and a heck of a lot cheaper. Through sheer stubbornness and a whole lot of research, I decided to figure it out on my own.
It ended up being so easy and so rewarding that I went a total of three times!
And if I could do it, so can you.
The Best Alaska Vacations Include Both a Cruise and a Roadtrip
Alaska is a HUGE state and for anyone who's never been, "interior Alaska" (the mainland) looks nothing like southeast Alaska (where cruises normally visit). There's spectacular scenery and incredible wildlife in both places, but there's very little overlap. You really have to do both to experience what the state is truly like.
For interior Alaska — Anchorage, Denali, and Fairbanks being the best known spots — you really need a car. Traveling by road lets you stop off at incredible places and stop to view wildlife when you see it.
Southeast Alaska, on the other hand, is best visited by water: either cruise or ferry. Believe it or not, some communities aren't even reachable by road: there's no road in or out of Juneau, and it's the capital! Other routes don't make sense on an Alaskan roadtrip — for example, Skagway to Haines is a 1-hour ferry or a 7 hour drive through the Yukon.
On top of that, cruises take you past spectacular scenery. Every day is a chance to see beautiful fjords, bays, canals, and marine life habitats. The journey is part of the adventure.
Since southeast Alaska looks and feels different from interior Alaska, it's worth your time to do both places.
Southeast Alaska: Why cruise instead of taking the local ferry?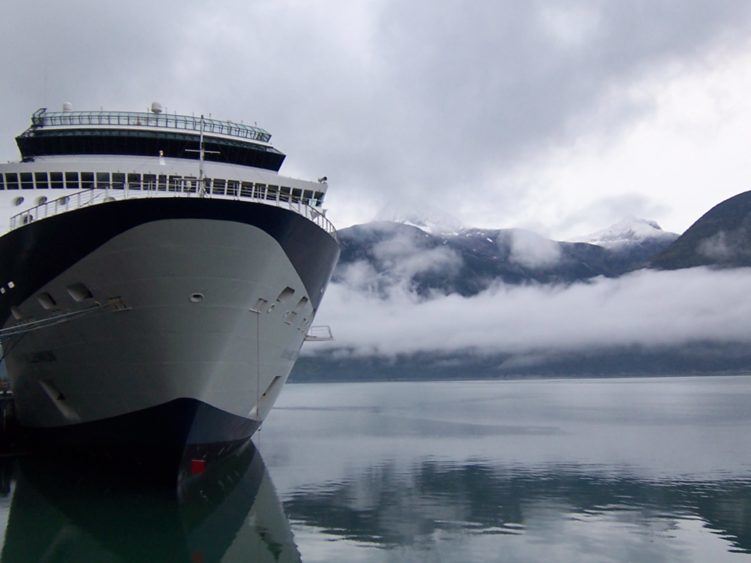 Some travelers will tell you that you'll never see the real Alaska if you visit by cruise. I don't agree. Yes, you have to walk away from the main port area and the row of souvenir shops. But just around the corner, there are real communities with cool locals to chat with and amazing, unique activities to try.
I spent August 2017 visiting a few southeastern ports by ferry and commuter plane — Juneau, Gustavus (for Glacier Bay National Park), and Haines. This is the more "authentic" way of traveling but it's not easy or convenient.
Ferry schedules rarely lined up with when I wanted to travel, requiring me to spend too long or too little in a single destination. Flights cost mega bucks and hotels and meals are pricey. So unless you have your heart set on specific off-the-beaten-path destinations, my vote goes straight to the cruise ship.
Choosing a Specific Alaska Cruise
There are tremendous cruises if you're made out of money. If you're not, don't worry; the major cruise lines will still give you an amazing experience.
Here's what to look for: you want a one-way cruise, from Vancouver to either Seward or Whittier. That way you can see several ports and still end up positioned to visit Anchorage and Denali. I prefer cruising northbound, starting in Vancouver, so that the scenery becomes more unique the farther you go.
Most cruiselines have similar itineraries, which means my suggested plans below are easily modified to fit the ship and brand you prefer. If you've never cruised before and don't know where to start, I've included a few of my favorite options for summer 2021 at the end of the post.
>>>>> Related Post: Three Resources for Booking a Cruise
When is the Best Time to Cruise Alaska?
Go in June for long hours of daylight, July and August for the chances of best weather, or September for a shot at seeing the northern lights on a clear night.
Personally, my favorite is September. You might get a few cool days, but it's worth it for fewer crowds and better deals.
Two Week Alaska Itinerary At a Glance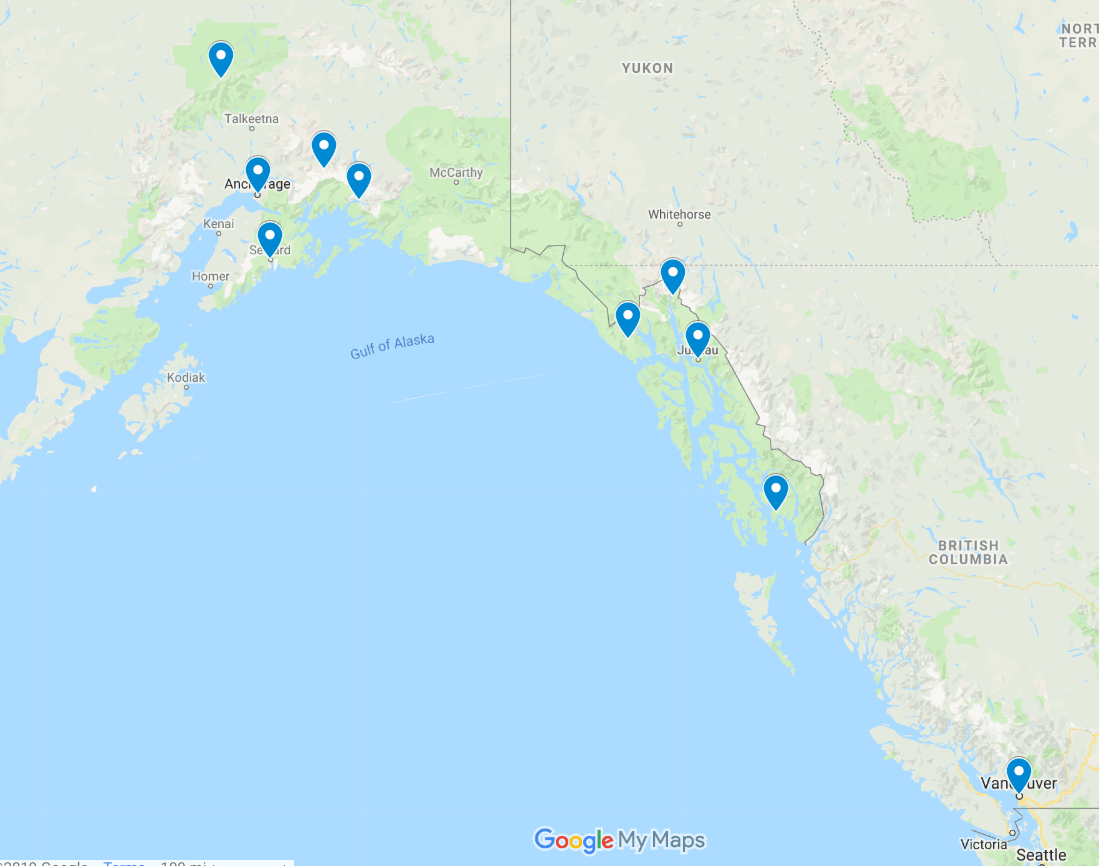 Sunday – Board cruise in Vancouver
Monday – Sail the Inside Passage
Tuesday – Ketchikan, AK
Wednesday – Juneau, AK
Thursday – Skagway, AK
Friday – Glacier Bay National Park
Saturday – Relax At Sea
Sunday – Seward (start your roadtrip!)
Monday – Matanuska Glacier
Tuesday – Valdez
Wednesday – Talkeetna & Denali
Thursday – Denali National Park, Alaska
Friday – Anchorage
Saturday – Fly home
Plan Your Own Trip to Alaska — the Best 2 Week Itinerary
Sunday – Boarding in Vancouver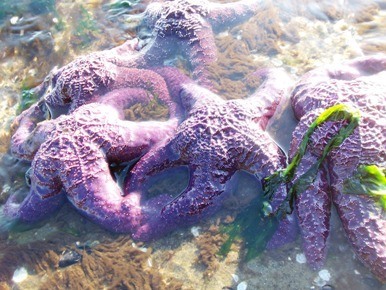 If you have free time in Vancouver before you board the ship, my two favorite spots were Stanley Park and the Dr. Sun Yat-Sen Classical Chinese Garden.
Monday – At Sea in the Inside Passage
Cruises force you to take a day off…and that's a good thing. I spent the majority of my sea days alternating between eating and watching the scenery go by. It's also a great chance to practice with your camera so that you're ready for the perfect shot later on during the trip. Watch for whales along this route! I saw a few orcas on my first trip.
Tuesday – Ketchikan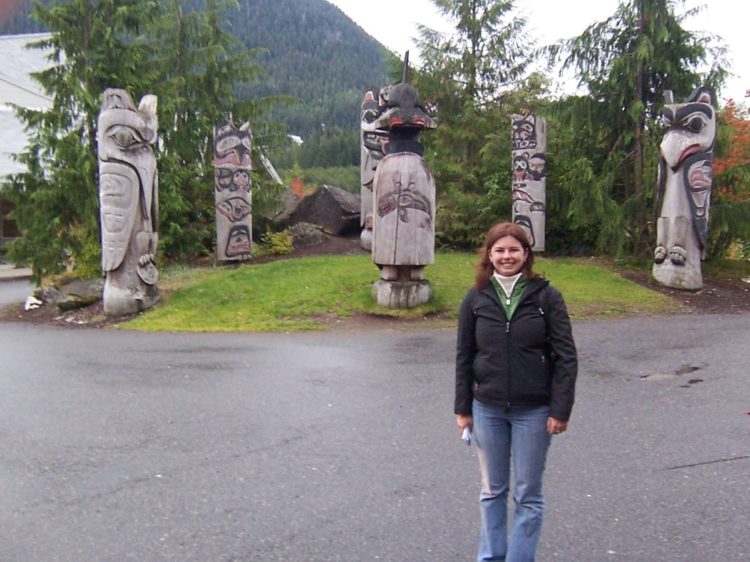 Alaska shore excursions are expensive, but you can have a cheap day in Ketchikan. Grab the local Silver Line bus to Totem Bight State Park. The park has a clan house and several totem poles in the Tongass Forest (don't forget to print out the information sheet in advance for context). You can also access a small beach and tidepools, with the possibility to see harbor seals or other animals. You'll spend about $10 for the bus and admission and should allow 2-3 hours round-trip.
Afterward, hike Deer Mountain for spectacular views. You won't have time for the full hike unless you're super fit, but you can see local islands from the one-mile overlook which will give you a two-hour round trip hike.
Be prepared! Ketchikan is one of the rainiest cities in the USA with an average of 141 inches of annual rain. You'll still have a great time — I got soaked and loved it anyway — but get some tips on how to hike in the rain.
If you've got a little time left at the end of your day, walk historic Creek Street, the old red-light district. Dolly's House put on a pretty good tour talking about bootlegging and prostitution.
Wednesday – Juneau
Juneau is your best bet for humpback whale watching unless your cruise also goes to Icy Strait Point/Hoonah. If you can, I recommend joining a small boat tour so you can talk with the captain. If schedules don't work out or if you prefer a larger ship for a smoother ride, don't sweat it. All the whale watches head to the same areas.
Another great option for Juneau is hiking the Perseverance Trail. It'll take you 3-4 hours if you walk from the cruise port to the trailhead. You'll pass Ebner Falls, forest scenery, and Gold Creek. Skip the detour to Glory Hole — there's not much to see.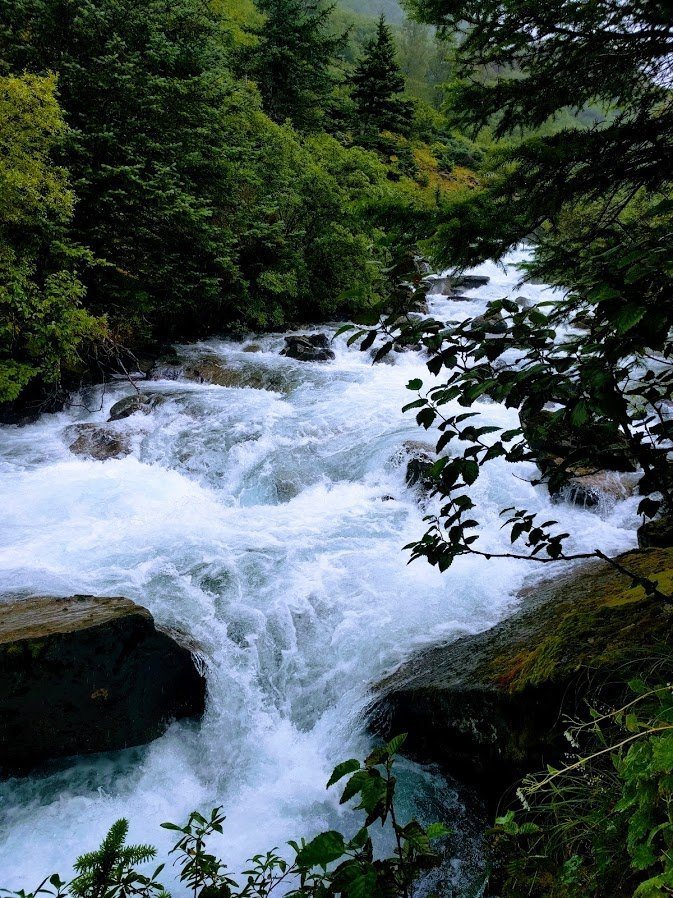 Things I Don't Recommend in Juneau:

Mendenhall Glacier – You'll see more impressive glaciers later on in the trip, so skip this in Juneau.
Tracy's Crab Shack – King crab isn't even local to Juneau, plus you'll have to wait forever for a seat. If you want a local meal, try Hangar on the Wharf instead.
Pre-purchasing Mount Roberts Tram tickets – All three times I've been to Juneau, clouds obscured the view from the top. The ticket isn't worth it unless it's a clear day.
Juneau is also home to Alaskan Brewing Company, my all-time favorite beer. You should grab a cold Alaskan Amber with your lunch or toast your completed hike at a local bar. If you have time, you can visit the brewery itself and sample 7 of their beers. If that appeals to you, do me a favor and purchase your ticket ahead of time through my link. Shuttles and tastings are $20 — the same price as they are in person — but you'll guarantee a seat at the time of your choice (they do sell out during prime cruise season).
Thursday – Skagway
The most popular tour in Skagway is a day ride on the White Pass Railroad, originally built for the gold rush. It's known for gorgeous views along the ride, vintage cars, steep grades, and pretty impressive engineering. If you're going to do it, take the train one-way and bus the other so you can see Emerald Lake and a few other photo stops.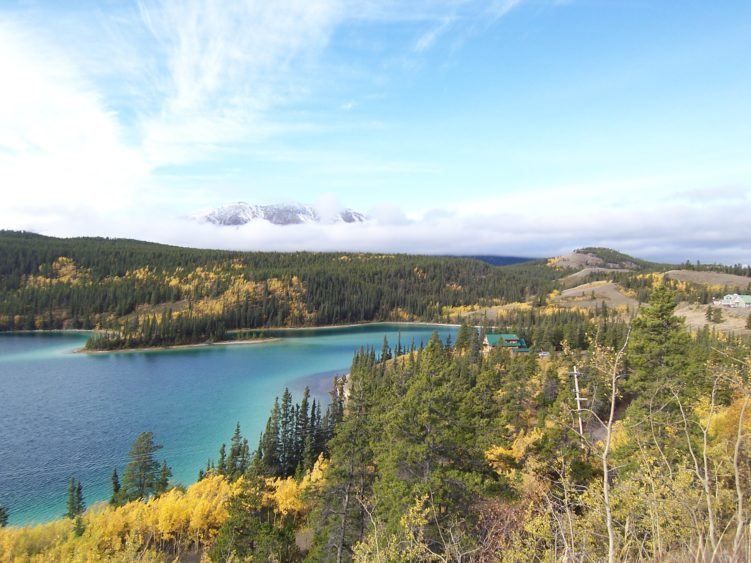 Alternatively, rent a car for the day and drive yourself into the Yukon. Avis has a shockingly expensive location in Skagway, but it's still cheaper than the train. This guide does a great job summarizing wildlife viewing spots.
If you make it back in time, it's also worth checking out one of the ranger-led tours of historical sites, but not worth rearranging your whole schedule for.
Friday – Scenic Cruising through Glacier Bay
While I was planning my first Alaska trip, I thought the scenic cruise day was a marketing ploy.
I couldn't be more wrong. These scenic cruising days are often a highlight of the trip. Dress in layers because you'll be on deck for several hours straight and enjoy the show!
A *Big* Debate in How to Plan a Trip to Alaska:
Glacier Bay National Park vs Hubbard Glacier

Some cruises go to Glacier Bay (like this one) while others go to Hubbard Glacier. I've been to both, recommend both, and wouldn't stress over which one you get to go to. You'll have a good time on either glacier cruise.

That said, there are a few key differences:

Hubbard Glacier is a single, MASSIVE glacier that's known for routinely calving off icebergs larger than your house. That's an incredible sight and the reason I prefer Hubbard Glacier.

At Glacier Bay, instead of focusing on one specific area, you'll cruise past multiple glaciers. There's wildlife in the area, but you'll need binoculars for a good look. I saw everything from bears on shore to mountain goats in the cliffs to otters and seals. Read more about how to choose binoculars in my Alaska wildlife guide.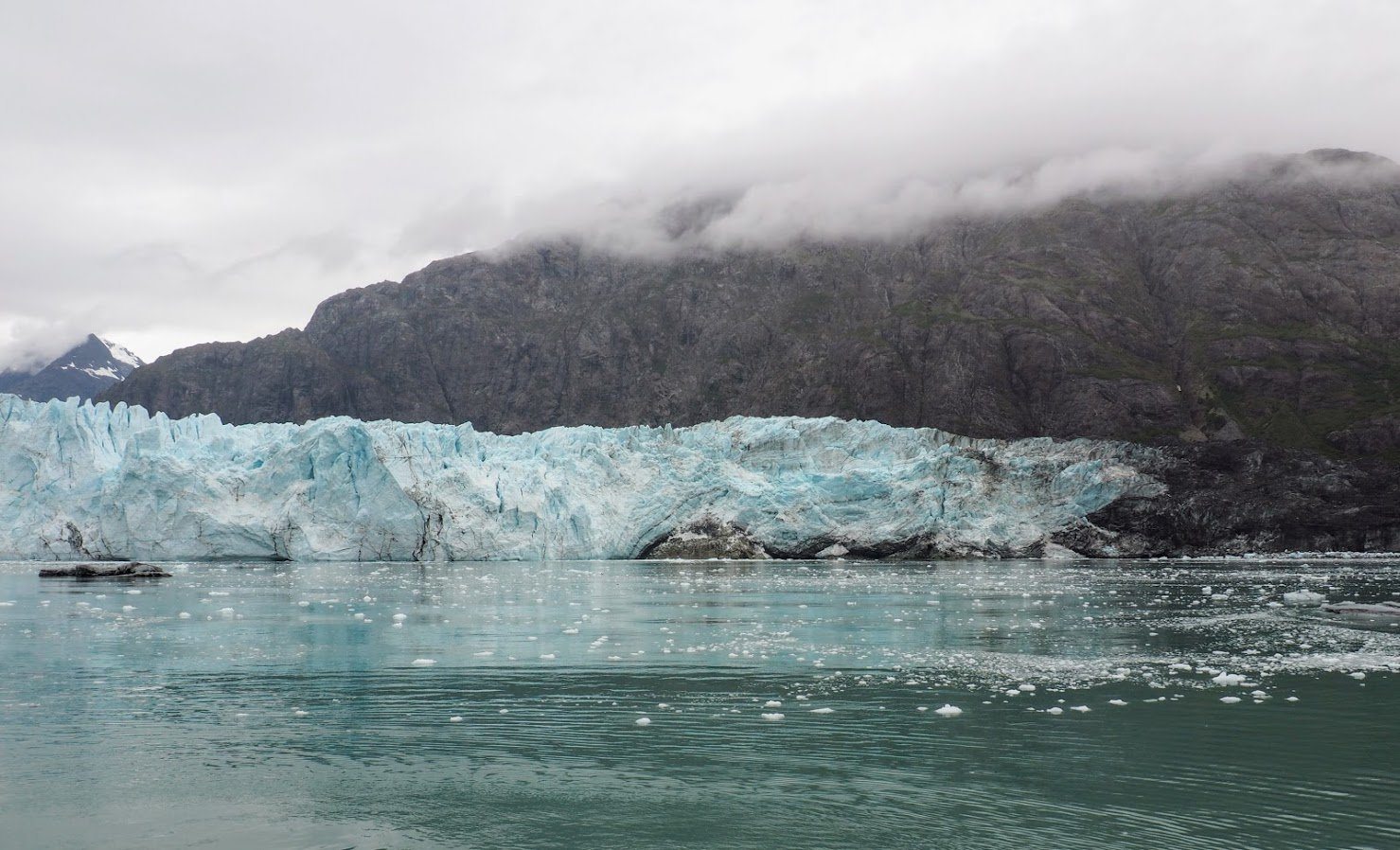 Saturday – At Sea
This is your chance to rest up because the second half of the trip is fast-paced. Soak your muscles in the hot tub and treat yourself to an extra dessert!
Sunday – Seward
Seward is one of my favorite spots in all of North America for one reason: Kenai Fjords National Park. The wildlife sightings can be unbelievable but even if you're unlucky, the fjords themselves are stunning.
The best way to see the park is by heading onto a small ship, yes, even after disembarking from a week-long cruise. The two experiences could not be more different! You'll be in the midst of icebergs and have another chance to view calving glaciers. There's also plenty time to observe wildlife like otters, sea lions, and whales.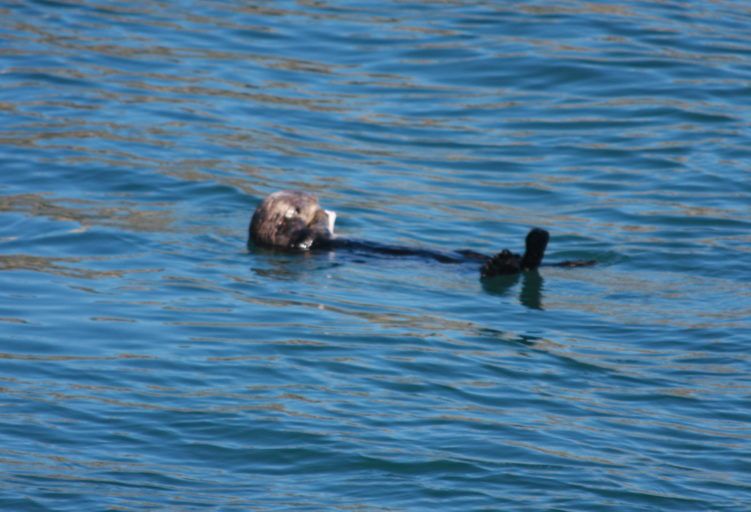 I recommend Major Marine tours, specifically their 6-hour to 8.5 hour day cruises through Kenai Fjords. They do an amazing job taking care of you for the day and their lunch is way better than you'd expect from a day tour. If you want to spend ~2 hours in the morning at the Sealife Center or Dog Sled Kennels, then go for the 6-hour cruise. Otherwise, head onboard for up to 8.5 hours!
Either way, end your day by taking the renowned Alaska Railroad Coastal Classic Train from Seward up to Anchorage. It's a beautiful ride and the easiest way to get between these cities. Plus, Major Marine will assist with delivering your luggage to the train for a seamless transition. Don't worry: you can have dinner en-route.
All downtown Anchorage hotels are convenient to the train station, but they can be expensive during the summer. If you have hotel points, this is the time to redeem for a free night. Otherwise, try the Anchorage Downtown Bed & Breakfast.
Monday – Matanuska Glacier
You'll need an early start to make the 2-hour drive out to Matanuska Glacier for a day of ice trekking. Pick up your Hertz rental car downtown bright and early so you can avoid backtracking out to the airport.
Now, I've walked on glaciers in Juneau and in Iceland, but neither of those trips compared to the Advanced Trek with Mica Guides. It's hardcore (one of the girls in our group had to turn around partway through) and not for the faint of heart. But if you're brave and fit, this is the trip for you. With a harness and crampons, you'll peer into crevasses and scale the glacier.
My day on Matanuska was incredible, but it's also the coldest I've ever been in Alaska. Intense, katabatic winds on glaciers will whip right through you with bitter cold. Strategic clothing layers will help (my tips for winter clothing may apply even in summer). On the flipside, sunny days on the glacier will burn you quickly as the sun reflects off the ice!
From Matanuska Glacier, it's almost 4 more hours to Valdez, but you should still make it in daylight thanks to long summer days.
I stayed at the Best Western Valdez Harbor Inn and would stay there again. It has a perfect location and decent free breakfast. For dinner, try a simple meal at the Halibut House, the Roadside Potatohead, or even Fu King Chinese. None will blow you away, but they're some of the better options at a reasonable pricepoint.
Tuesday – Valdez
Kayaking to Columbia Glacier is one of the most extraordinary experiences you can do as part of Alaska travel. You'll glide past waterfalls, next to cliffs, and in-between icebergs.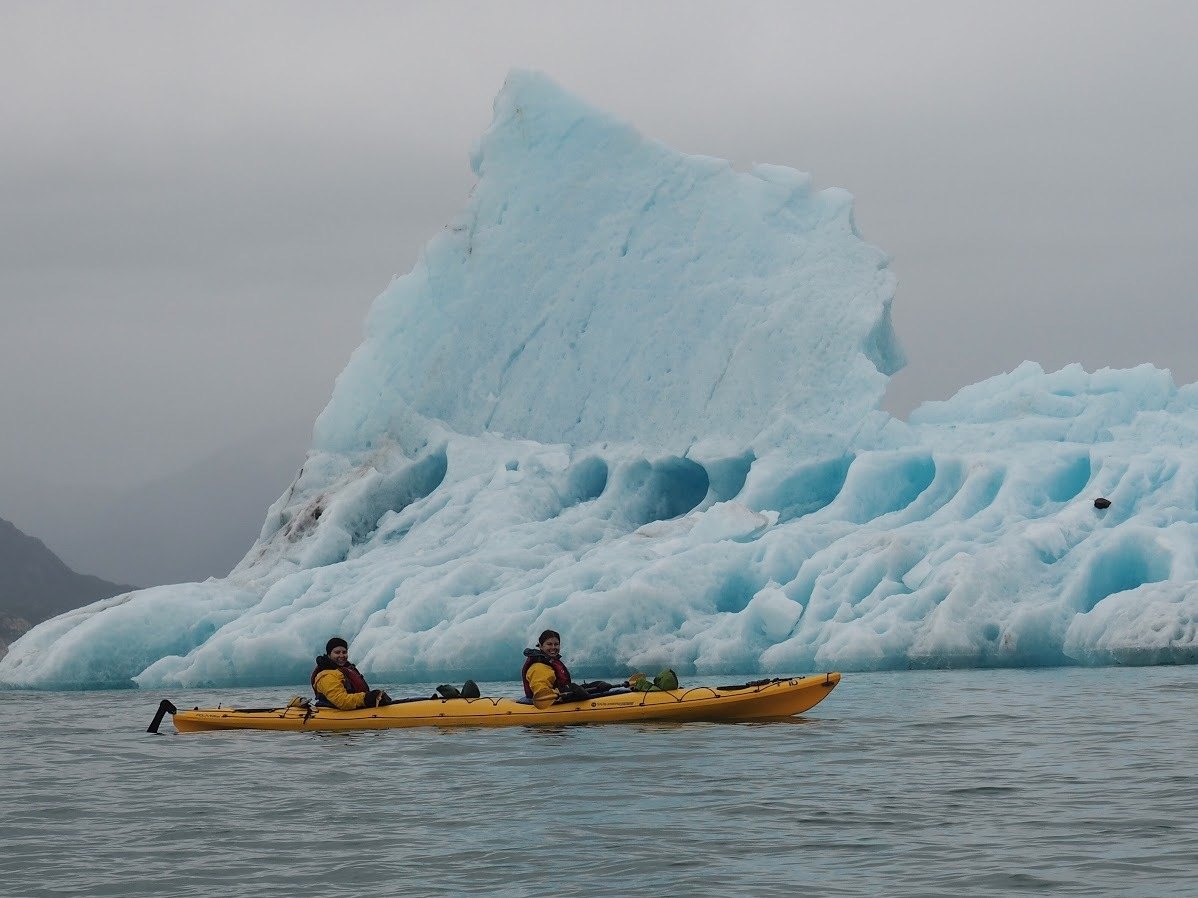 It's a long day on Prince William Sound, but not too long to handle even as a beginner paddler (although I don't recommend going without ever having tried before). This is the most expensive thing I've done in all of Alaska and it's worth every penny. Read my full review to check out all the photos.
Afterward, stop by Solomon Gulch to see the salmon spawning or to look for grizzlies and sea lions who feast on the local fish.
Wednesday – Onward to Denali
You're about to head to Alaska's most-known national park: Denali. This is one of the biggest draws for travelers on a land tour to Alaska and for good reason. It's incredible.
It's a long drive from Valdez to Denali but it's beautiful for the entire journey.
Stop once in Wasilla for groceries and other supplies at Wal-Mart or Target. Then make another stop in Talkeetna. This small town is a great place to get up close to the river. More importantly, you don't want to miss Talkeetna Roadhouse's sourdough hotcakes, birch syrup, and reindeer sausage. Expect this to be a full day of driving, especially with summer roadwork and lots of RVs slowing down traffic.
Hint: Instead of staying at a hotel, add a cabin rental to your itinerary. You'll love having a kitchen to prepare early morning breakfasts and pack a lunch. You can save $30 off your first Airbnb trip by signing up with my link. Read my full review of Airbnb if you're new to the program — it's full of travel tips!
Thursday – Denali
You're not allowed to drive through most of Denali National Park, so you'll need to join a tour for a daylong journey. You can pay for expensive bus tours or you can head on the road on a converted schoolbus, which is what I recommend. Take the earliest shuttle to Wonder Lake that you can manage (remember, wildlife is active at dawn!) and grab a window seat.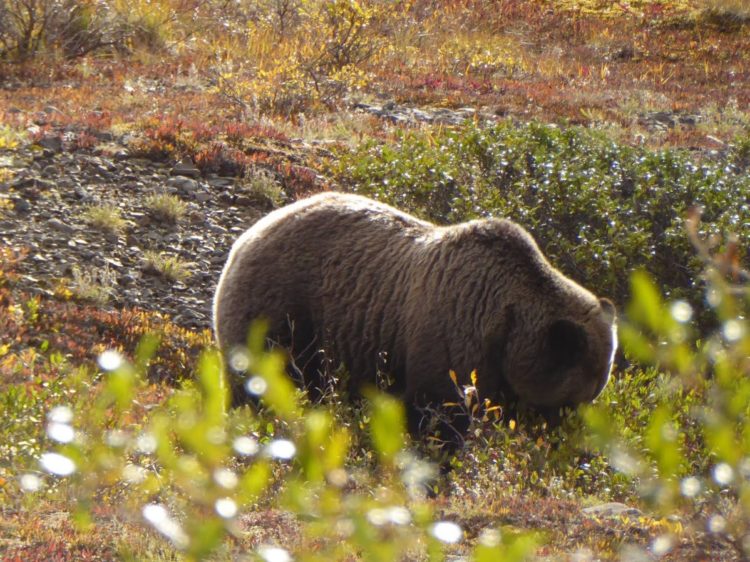 The goal for the day is to see lots of animals, hope for a clear view of the mountain itself, and get off the bus for a short hike. Most Denali hikes are off-trail, so only go where you're confident you can make your way back to the main road to catch a bus back. It's a cool place to walk even if you don't stray far from the road.
Did you know? Alaska has 8 national parks and on this trip you'll visit 3 of them (Glacier Bay, Kenai Fjords, and Denali). Get the full list of U.S. national parks if you're interested!
Friday – Back to Anchorage
It's about a 4.5 hour drive to Anchorage, possibly longer depending on your luck. You don't have to head out immediately. Consider a dawn drive to the Savage River area to look for wildlife, a hike to Mount Healy Overlook (3 hours), and/or a sled dog demonstration.
If you'd rather hit the road immediately and use your time in Anchorage, you can bike the Tony Knowles Coastal Trail and look for moose. In bad weather, visit the Alaska Native Heritage Center which has lots of daily presentations, dances, music, and more.
Anchorage is home to many great restaurants. I like Moose's Tooth for pizza and beer or Crush Bistro for somewhere just a touch nicer (you'll want a reservation).
Saturday – Fly home
After two weeks on one of the best Alaska vacations, you're ready to go home. Just be careful…it's easy to get hooked and you may be planning a return before you know it.
Did you notice? You still have one weekend day to play with before heading back to work on Monday. If you want to spend a little longer in Alaska, it's time to choose your own adventure.

A few ideas to add to your trip planner:

Spend an extra day in Seward for halibut fishing
Spend an extra day in Denali for extra chances to see wildlife
Spend a day in Anchorage for shopping, museums, and outings like Flattop Mountain
Stop in Palmer if your trip lines up with the Alaska State Fair for a day of fun
Best 2021 Alaska Cruises
Looking for specific cruise recommendations?
All Around Best: If you can afford it, my top choice is the Oceania Regatta. This cruiseline costs about double and has limited departures, but there are only 684 passengers which means you'll be on and off the ship more efficiently. Plus, they swap a sea day for Sitka, one of my favorite places in Alaska.
Best for Busy Days: Royal Caribbean's Radiance of the Seas removes one sea day for an extra port stop in Icy Strait Point (great for whale watching) and has tons of onboard activities for your time back on the ship.
Best for Scenery Lovers: The Norwegian Jewel visits Ketchikan, Skagway, and Juneau and has TWO scenic glacial sails so you don't have to decide between Hubbard Glacier or Glacier Bay National Park.
Any other questions about how to plan a trip to Alaska?