This post may contain affiliate links. As an Amazon Associate I earn from qualifying purchases.
* * *
Kayaking in Alaska is the holy grail of all trips. You head miles away from the nearest town — not that it's big to begin with — into a great expanse of wildlife sanctuaries, pristine waters, and between rugged peaks. If you're lucky, curious otters will come up to greet you. If you're not, tidal swings will make you work hard for your dinner.
I'll admit it was the Instagram-worthy photos that first made me sign up for a trip to Columbia Glacier. Glacial ice is spectacularly blue due to its density and iceberg shapes are as varied as the clouds in the sky. I wanted to get up close and personal while kayaking in Alaska… so much so that I ignored the voices in my head asking, "are you sure you want to go kayaking while it's 35 degrees outside?"
That's why, wearing long underwear on Labor Day weekend, my sister and I boarded a water taxi in Valdez, AK to ride through Prince William Sound to Columbia Glacier.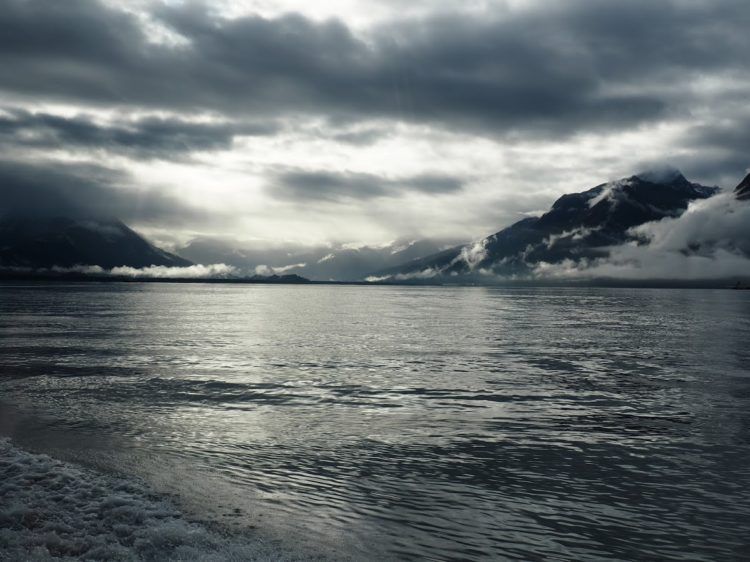 Little did I know, Valdez would end up on my love list and not just for those icebergs. With bald eagles soaring overhead and waterfalls on every cliffside, it's impossible to not be mesmerized.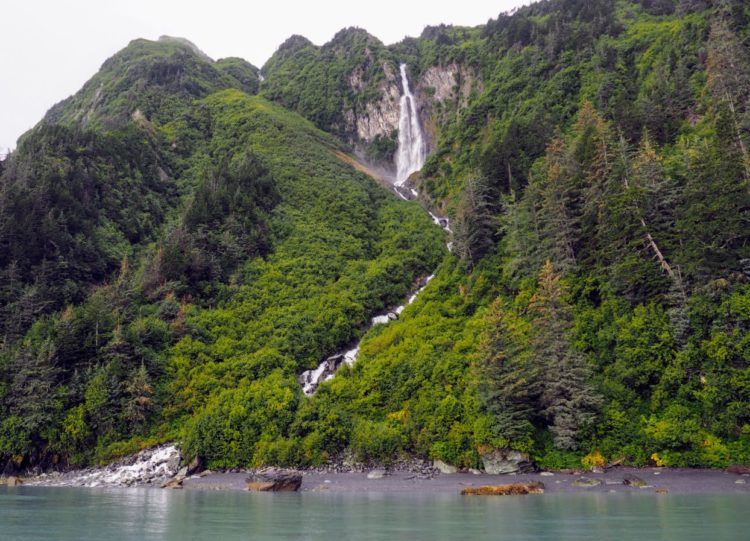 What It's Like Kayaking in Valdez, Alaska
Before we knew it, we had made it to the junction of Columbia and Heather Bays, a prime area for kayaking in Alaska. Columbia Glacier is the state's second-largest tidewater glacier and it calves regularly, dropping house-sized icebergs into the water below. They float away from the face of the glacier (trust me, you don't want to get too close) and end up in this area where the water is typically calm enough to paddle.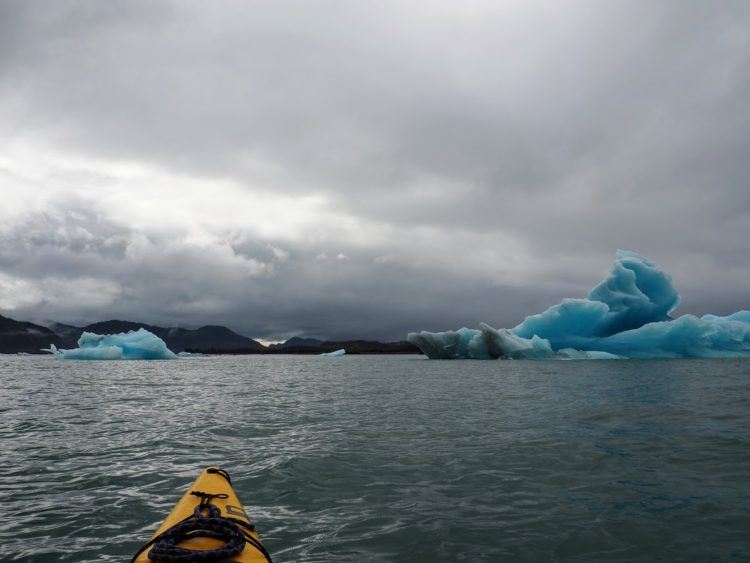 In this magical spot, the experience defies all logic. One minute I was thinking about how numb my fingers were; the next, I was captivated by how an iceberg can look so different from each angle. We paddled farther and farther through the bay, each stroke bringing us to an unforgettable view.
As we approached these icebergs — never too close, as they can topple or break — you can hear popping, hissing, or maybe a sizzle. Air releases from pockets in the ice, turning the bay into a quiet but noticeable symphony.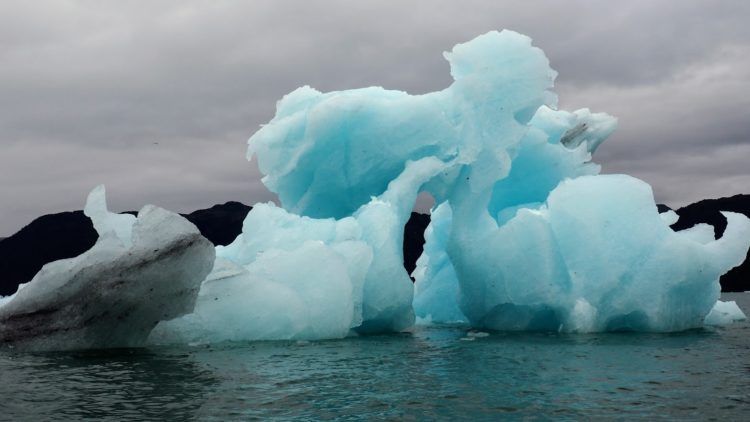 As you can probably imagine if you've ever poured yourself a cold drink on a summer's day, ice is constantly changing. For me, that was the most exciting part of this kayak tour: the icebergs in the morning will drift away and new ones will arrive by the afternoon. Small pieces may calve off, or maybe even bigger ones. Slowly the ice may melt or even re-freeze, changing the shape of each and every iceberg faster than you might imagine.
The entire experience is unforgettable.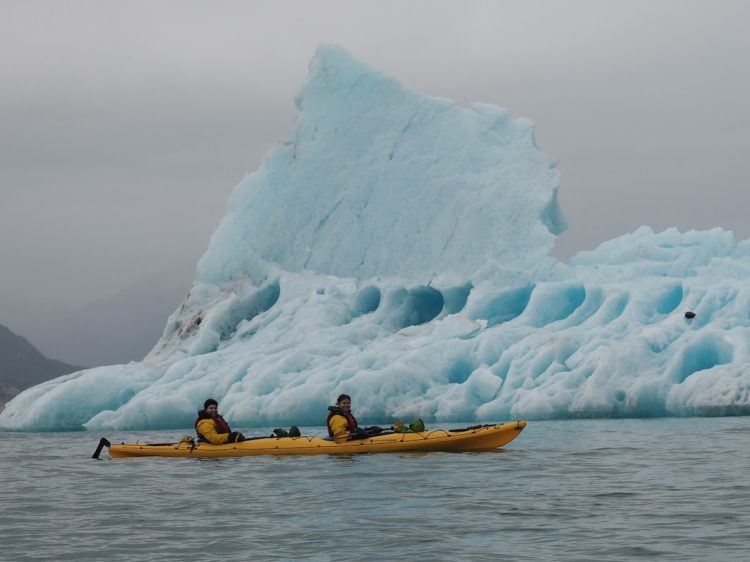 Before you know it, you've left the thoughts of damp and cold behind. I'm sure the physical paddling played a part in warming me up (or maybe the hot cocoa!), but it's more a mental exercise than anything else. Distractions abound and you just don't care that the sun hasn't come out that day.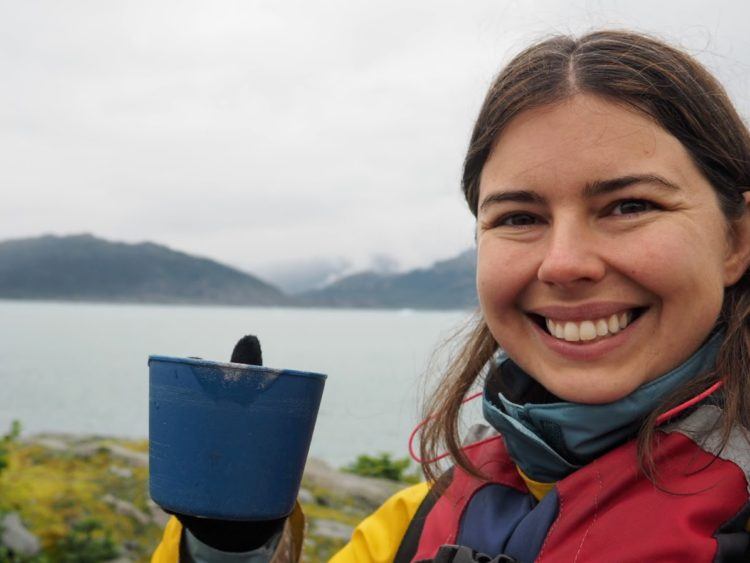 Yes, the towering icebergs are the pièce de résistance of the Columbia Glacier day trip, but as is often the case, it was the journey and not the destination that surprised me.
It was the shallow waters we paddled after our visit to the icebergs, smooth as a mirror until raindrops fell and left starburst patterns on the surface.
It was the moment the sun came out, and later, a rainbow we appreciated that much more because of the earlier chills.
It was the Dall porpoises we spotted on our boat ride and the otters who came out to sunbathe on our trip home.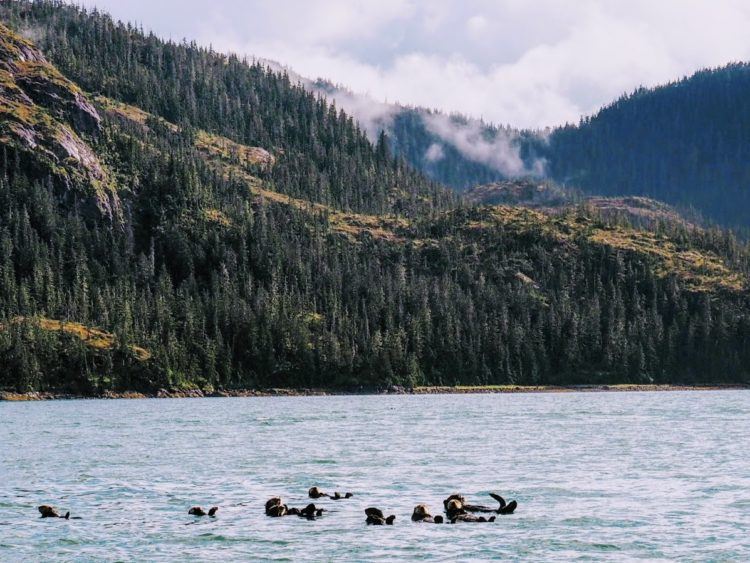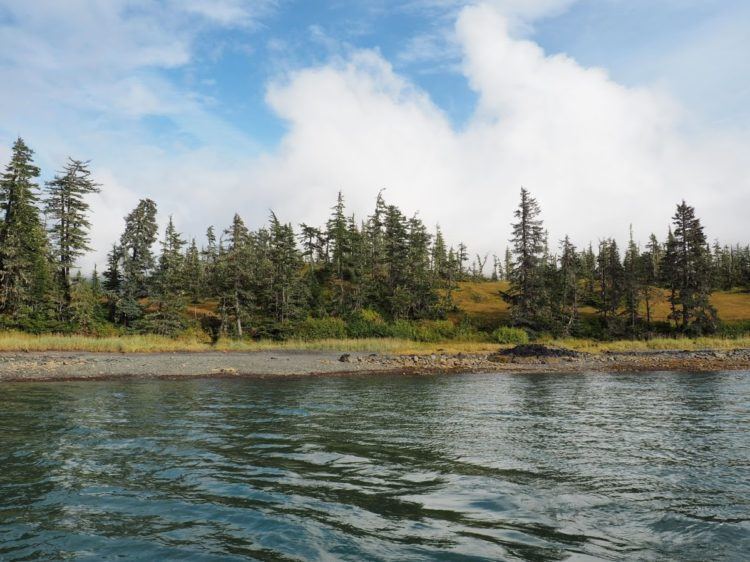 If there's even the smallest chance you have time to fit Valdez in, it's worth the trip.
How to Kayak Columbia Glacier
Pangaea Adventures is a top-notch kayak operator in Valdez offering a wide variety of day trips and extended options for camping, hiking, and kayaking in Alaska. The Columbia Glacier trip is the star of the show, as you can see. It's expensive, but I have no regrets.
There are other operators in Valdez offering the same tour. They're probably very good, since it's hard to make it in Alaska unless you can build a good reputation. That said, Pangaea really went above and beyond on my trip and I recommend them highly.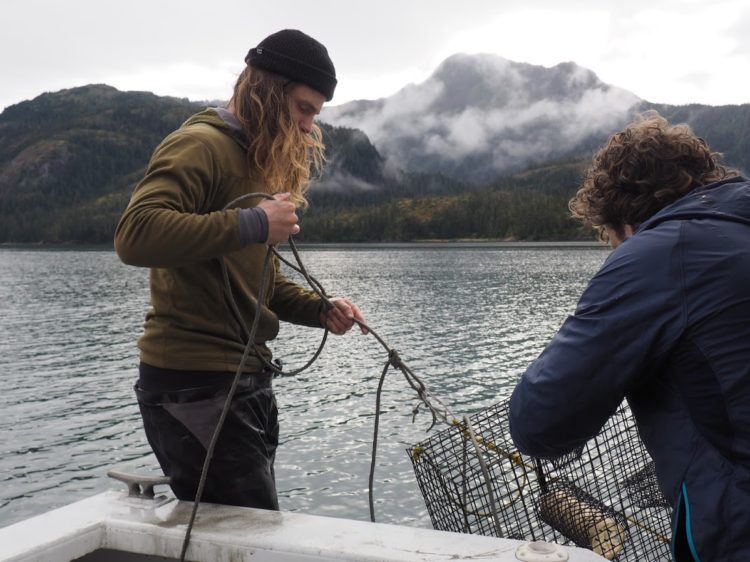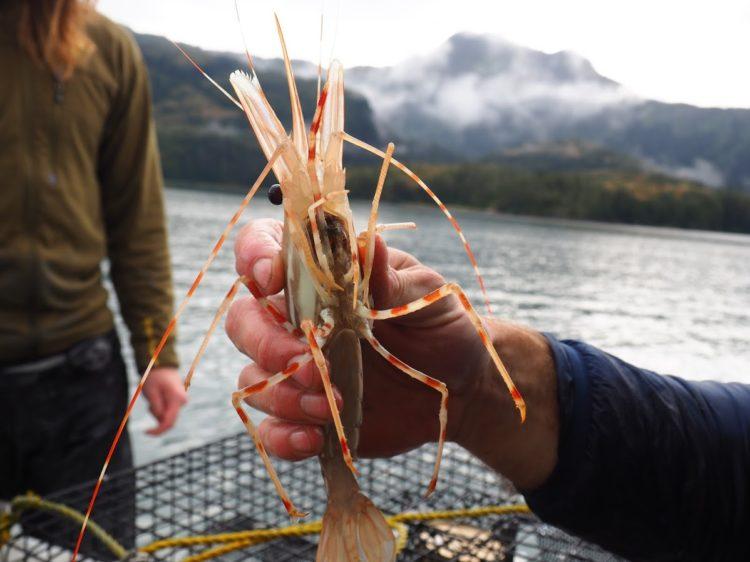 There's a very good chance it will rain at some point during your tour — that's just how Valdez is. Pangaea supplies raingear, but if you have your own, it'll probably fit you better. You may also want long underwear and warm gloves, especially if you are heading out in spring or fall.
There are a few gear items I always recommend for nature-based trips and binoculars are one of the best investments you can make. Learn more about spotting wildlife in Alaska and how to buy binoculars.
Visiting Valdez
Valdez is frequently skipped over by visitors in favor of other Alaskan destinations. In fact, I did the same thing on my first two trips to Alaska, so I understand the inclination to skip this detour. Don't stress about how "out of the way it is": even the drive itself (over Thompson Pass) is awe-inspiring.
My favorite stop, aside from kayaking, was the Solomon Gulch Hatchery. Millions of salmon return here to spawn, bringing a spectacle of flopping fish and plenty of harbor seals, sea lions, and bears who come to feed. You'll be overwhelmed by the stench.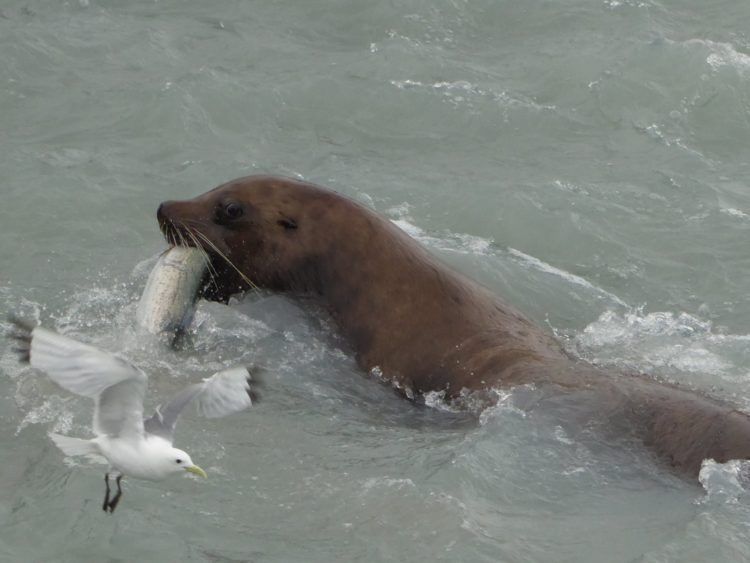 I stayed at the Best Western Valdez Harbor Inn and would stay there again. It has a perfect location and decent free breakfast.
Restaurants in Valdez are expensive and not particularly good considering that fresh seafood is plentiful. I'd save your money and keep meals simple, which will help pay for your kayak trip. Try the Halibut House, the Roadside Potatohead, or even Fu King Chinese. None will blow you away, but they're some of the better options at a reasonable pricepoint.
* * *
I paid for my kayak trip in full, but gladly recommend it as an amazing sightDOING opportunity.
Want to support this site? Share this article on social media or book your hotel stay through my link to keep my site afloat.
Read More About Alaska