This post may contain affiliate links. As an Amazon Associate I earn from qualifying purchases.
* * *
If you're looking for a big adventure in the eastern USA, you can't do better than rafting the Gauley River. This is almost entirely class IV and V rapids with great scenery in a tight gorge — not just the best West Virginia white water rafting, but some of the best river trips anywhere in the country.
Better yet, the 1 or 2 day trips are reasonably accessible: drive times are less than 8 hours from Atlanta, Buffalo, Detroit, Indianapolis, Nashville, and Philadelphia. If you're too far to drive, the Charleston, WV airport is less than a 90-minute drive away.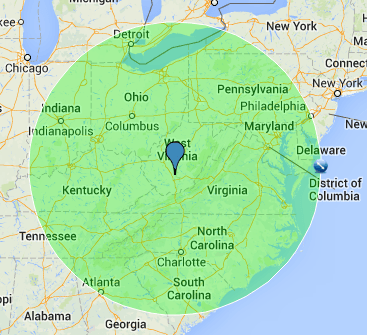 The Gauley Makes a Great Day Trip
Unlike some of the other exhilarating raft trips in the USA, Gauley trips start at just one day! Most rafters choose either the Lower Gauley or the Upper Gauley, each one a full day adventure once you factor in gearing up and shuttling to the river.
Ambitious individuals can complete both sections — that's 75+ continuous rapids — in a "Gauley River Marathon", which combines the Upper and Lower into a single, fast-paced day. Or chose the Double Upper Gauley, where you raft the Upper section twice in one day!
Not All Days are Created Equal
The Gauley is a dam-released river, so autumn water levels are very different from the rest of the year. The Summersville dam release is scheduled and controlled to provide extreme water flow on Fridays, Saturdays, Sundays, and Mondays in September and October.
Although rare, sometimes there are "bonus" days where the water release comes through with nearly-double the cubic feet of water. Your operator will tell you in advance — and it can be an entirely different experience. The water will run higher and faster for some adrenaline-pumping adventure, but you may miss out on some of the technical maneuvers necessary in shallower water.
There's No Bad Way to Raft the Gauley
Although the Upper Gauley is a bit more extreme than the Lower Gauley, I thought there was more variety in types of rapids on the lower section which keeps things really fun. Many people will raft the Lower Gauley first to get their feet wet (pun intended) and try out the Upper Gauley on the next day for a fun-filled weekend.
Raft the Upper or Lower Gauley for only $99 per person! Spaces are limited, don't miss out. Sale ends August 31st.

Posted by ACE Adventure Resort on Wednesday, August 22, 2018
If you've been rafting before and have an idea of what you're getting into, the option to start with the Upper and camp riverside can be a lot of fun, picking up where you left off for the Lower section on day 2. Actually, throw in the New River for a third day if you can: it's a lot of fun, more low-key, and downright beautiful since it's in the middle of New River Gorge National Park.
>>>>> Related Post: My Favorite Part of West Virginia
Don't Overlook the 'Easy' Rapids of Gauley River Rafting
The fourteen-foot Sweets' Falls is the rapid that most people anticipate as being a challenge, and I'll admit it's fun to raft right over a waterfall. However, if you get too confident and stop concentrating on the class III and IV rapids along the way, you may be surprised that they can be more difficult than the class V rapids! I've been thrown by "Fuzzy Box of Kittens" twice. While it's not rated as difficult as some of the other rapids, you'll want to be on your game the entire time unless you really enjoy swimming.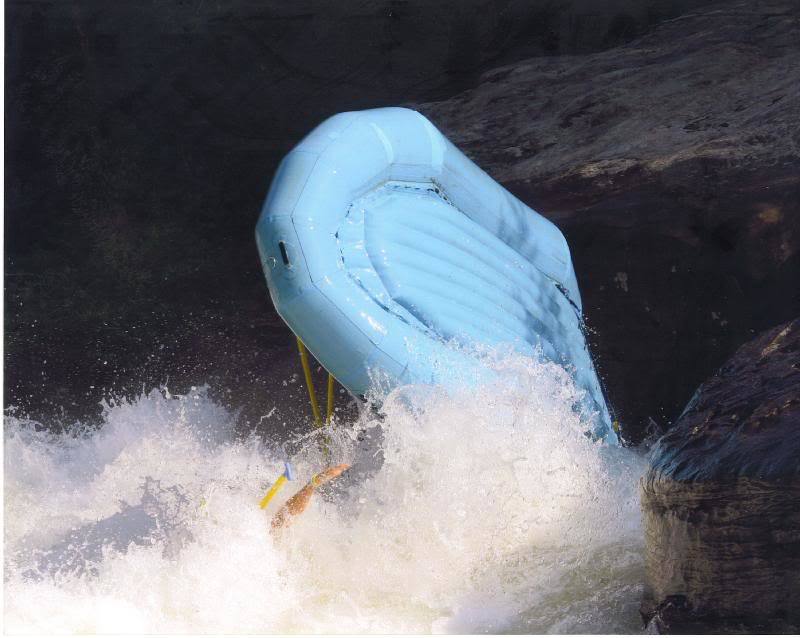 Be Prepared to Commit
Most rafting trips are nonrefundable. That's across all companies and across all reasons, so be sure of your decision before you make a booking. Some things to think about before committing:
This is extreme rafting and not meant for first-time rafters. If you've never rafted before, try out a river close to home or start with the New River in West Virginia.
You'll need swimming skills. If you flip out of the raft (it's happened to me!), you'll want to self-rescue and get yourself through fast-moving water to the shore or back to the raft. Your guide will prepare you on the best strategy for each rapid, but you'll need to follow instructions.
Trips leave rain or shine. Only the most severe weather will cancel a trip and I guarantee you'll get wet from the river even on a sunny day. Rent a wetsuit if you expect to be chilly; otherwise, my guide on what to wear whitewater rafting should keep you warm!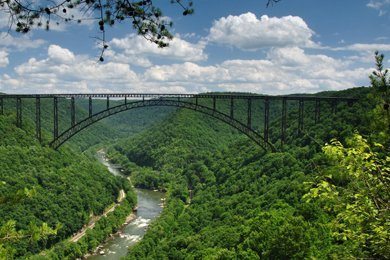 Full Price is Just a Suggestion for West Virginia White Water Rafting
Gauley River rafting is expensive. Day trips on just one section of the river are usually listed at $150+ per person, not including taxes, usage fees, wetsuit rentals, or gratuities.
You'll find discounts, especially if you can raft on weekdays, directly from the outfitters or on sites like Groupon and Travelzoo. Otherwise, package deals can have great value with add-ons such as camping, meals, or other adventure activities. These deals typically start to show up in August, so keep an eye out.
Don't Limit Yourself to One Company
I've gone rafting in West Virginia four times now, and my observation is that all of the big-name outfitters are reputable. I can personally vouch for ACE Raft and River Expeditions, but I've read reviews on half a dozen companies and observed them on the water to determine they are all safety-conscious.
Guides often help other companies as needed and joke around with each other (in fact, many move from one company to another over the years). While each outfitter has differences in camping/lodging options and lunch on the river, your experience on the water will be almost the same no matter who you go with. I'd still recommend a cursory look at reviews, but you're likely to have a great time no matter who you go with.
What to Wear White Water Rafting
West Virginia's water in the fall can be cold — this is not the time to strip down to your bathing suit for rafting! Cotton is the WORST fabric to wear, so leave your old t-shirts at home. Since cotton doesn't have wicking properties, you'll be damp and cold throughout the trip.
Technical fabrics dry quickly and keep you warm, making them a great option for whitewater rafting. Check your closet for something you already have, like Under Armour shirts you normally use for tailgating or synthetic yoga pants.
Water shoes are also the perfect solution when deciding what to wear white water rafting. Unlike sneakers which trap freezing water in or flip flops which are unsafe, a closed-toe strappy water shoe is perfect. I love my Merrells which drain quickly and have a durable sole for short hikes if necessary. Keen also makes a great water shoe.
Whitewater Rafting in West Virginia is Just the Start
Yes, the whitewater is phenomenal, but this area is a hot spot for hiking, ziplines, paintball, ATVs, rock-climbing, kayaking, caving, mine tours, obstacle courses, mountain biking, and more.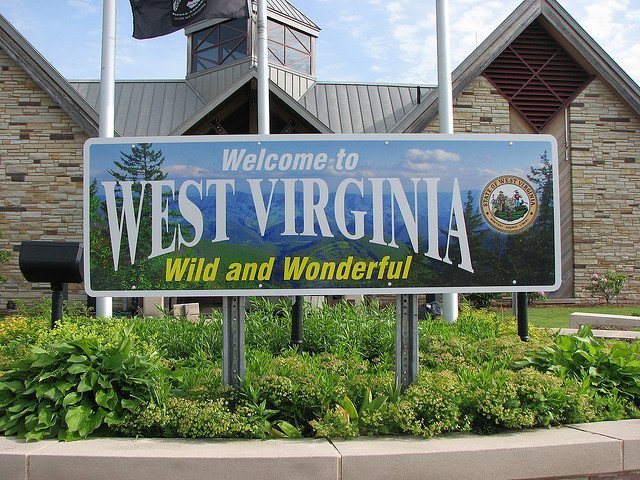 If you have the time, start with two days for the best of West Virginia white water rafting and add a few extra days for more sightseeing in the area. The rest of West Virginia is also worth exploring if you love the outdoors.
Read More About West Virginia