This post may contain affiliate links. As an Amazon Associate I earn from qualifying purchases.
* * *
There's nothing comfortable about whitewater rafting. Everyone wears a bulky lifejacket and a plastic helmet that never fits right, no matter how you try to adjust it. Then you perch your butt on a wet raft with your foot shoved in a crevice to hold on while you awkwardly lean forward to paddle. Throw in frigid waters and you can see why deciding what to wear white water rafting is crucial to having a good time.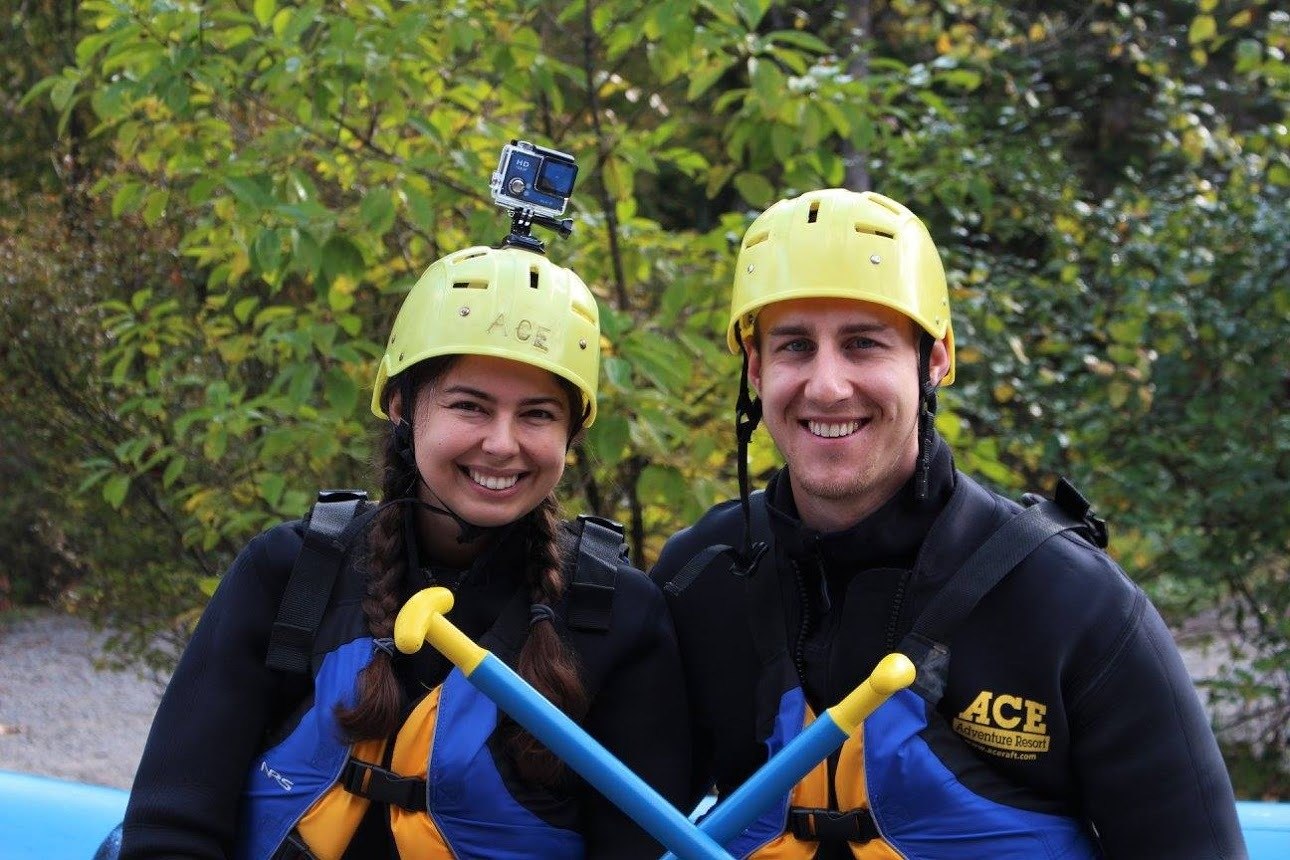 Getting ready isn't hard to do — as long as you know to show up with the right clothing for your whitewater rafting trip.
The #1 Rule: Don't Forget Sunscreen
Regardless of when and where you're rafting, get yourself a good sweat-proof, water-resistant sunscreen.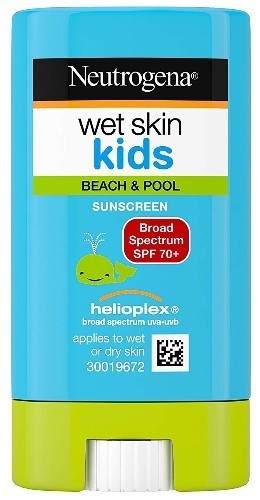 ★sightDOING favorite★
I like Neutrogena "Wet Skin" sticks because they apply to wet skin. Since it's a solid stick, carry-on packing is a breeze.
Cold Rafters are Not Happy Rafters
Cotton is a rafter's worst enemy. It takes a long time to dry, leaving you cold and clammy without any insulation. On most rafting trips, that makes it a poor choice of clothing because if you get wet once (and you will!), you'll be wet for the entire rest of the trip.
On top of that, cotton is heavy and unruly when wet — so if you have to swim, you'll have lots of drag to fight against and a harder workout to get back to the raft.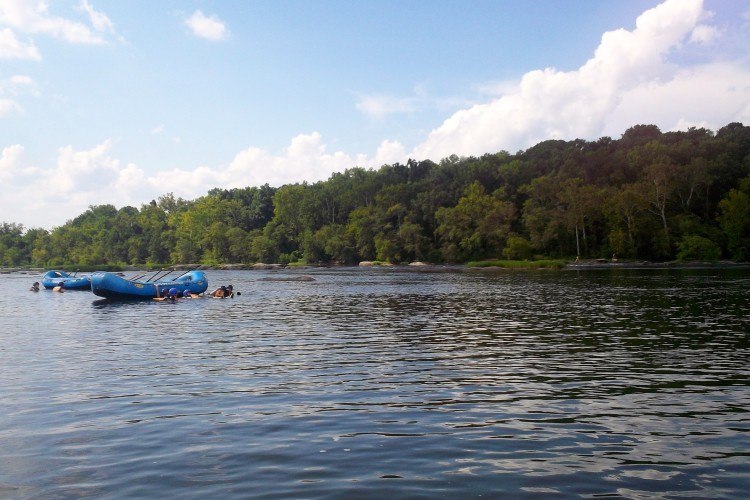 Leave your cotton t-shirts and jeans at home!
Synthetic Materials are Your Best Bet
In general, synthetic materials are your best bet. They dry quickly and many of them are built specifically to wick moisture away from your skin.
Although different fabrics have different advantages, the fit of your clothing should be your top priority: snug fits are best for super cold conditions (they trap body heat in) and looser fits are best for milder temperatures.
Any sort of synthetic material is a big advantage over cotton. Nylon is cheap and easy to find and works especially well for warmer trips. When the water's cold, a specially designed technical fabric is worth the extra cost: brands like Under Armour and Columbia harness modern technology for performance and extra stretch.
You'll be thankful for the right clothing if you ever fall out of the raft and into 42°F glacial-fed waters. Just saying, it could happen 🙂
Your 4 Step Approach for What to Wear White Water Rafting
First Layer: Your Bathing Suite (Maybe)
Unless it's a river you're purposely swimming in, swimsuits aren't the best choice. Men's trunks are too loose to layer under wetsuits and ladies will regret wearing a one-piece as soon as you have to go to the bathroom.
Synthetic undies, like ExOfficio "Give-n-Go" (available for men and women) are durable, breathable, and dry unbelievably fast. One pair is enough for your rafting trip and you'll use them over and over for everything from biking trips to sticky jungle safaris.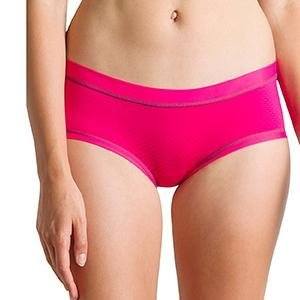 Remember: there's NO excuse to wear cotton undies!
Second Layer: Moisture-Wicking Clothing
As you may have guessed, the biggest secret to staying warm is staying dry. The wicking layer is to avoid ending up wet, clammy, and cold.
In warm summer weather, nylon shorts and a running shirt work great.
For cooler trips, try base layers like long underwear and Under Armour's signature mock turtlenecks.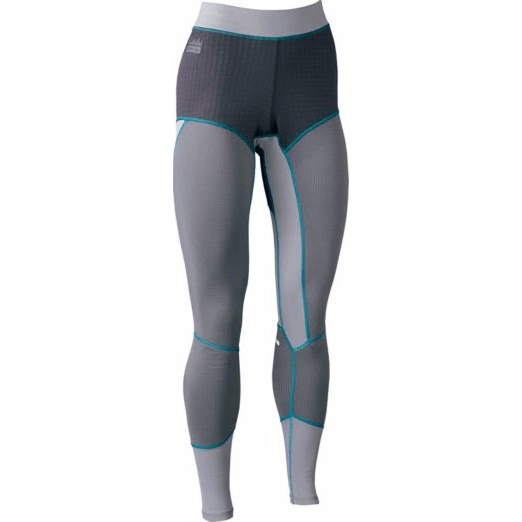 In super cold conditions, your outfitter may offer (or require) a wetsuit — this can be worn instead of or over your base layers, depending on just how cold it is.
Third Layer: Insulating Fabrics
The insulating layer is meant to trap heat in so you might not need it depending on the weather.
The easiest way to insulate is with fleece. My favorite North Face fleece has held up well through dozens of washes.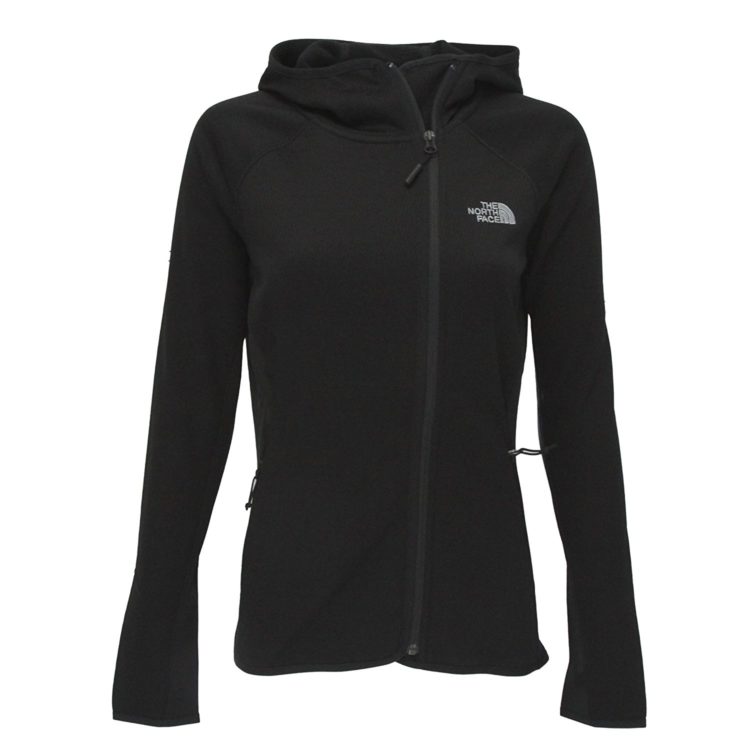 If it's cool but not outrageously cold, the magic combination is long underwear + fleece (but skip the wetsuit).
Final Layer: Protective, Waterproof Gear
Rain gear isn't just for the rain. A raincoat and waterproof pants will do their best to keep you dry from the splashes that are bound to happen.
Many rafting outfitters, especially those in cooler climates, have splash jackets and rain pants available to borrow. If you already have a great rainjacket and rain pants, you're better off packing your own for a perfect fit.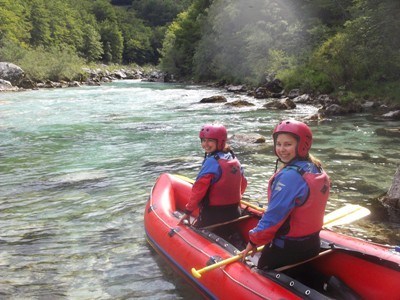 On hot, sunny days — skip this layer. Unlike the other layers you're wearing, raingear is typically the least breathable and thus most likely to make you overheat.
Happy Feet are the Key to a Good Trip
When rafting, you need shoes that will stay on your feet no matter what. That means no flip flops, crocs, or any other slip-ons! You'll want something with a good enough sole that you can hike for brief portions of time to and from the riverbanks while carrying gear or the raft itself. Old tennis shoes will work, but a good water shoe pays for itself and can be used in the future for all sorts of other outdoor expeditions.
The $10 water shoes you buy at Wal-Mart might be OK for the beach, but they're close to worthless when rafting. You need something river sandals with more traction on the bottom.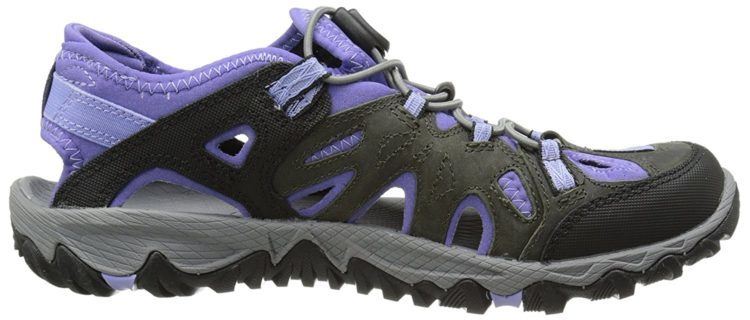 I personally wear Merrells that have held up for years, so I haven't had an excuse to test out other brands. However, I own lots of other gear by Columbia and trust them as well.
Merrell Shop Mens | Shop Womens
Columbia Shop Mens | Shop Womens
I don't like to recommend specific shoes because everyone's fit and preferences are different. I like lightweight water shoes that have plenty of openings to drain, but my husband prefers aquatic sneakers.
Also, spend the money on socks — something breathable and quick dry with a touch of padding for comfort. I swear by Smartwool but any type of real wool or Merino wool socks should do. Yes, they're expensive, but on a $100+ trip, a pair of $15 socks is worth its value.
Anything else?
Lots of rafters bring along baseball hats or sunglasses (with a strap) if it's a sunny day. I personally think these are more hassle than they're worth.
Since a baseball hat goes under your helmet, you're pretty much stuck with it the whole trip rather than having the option to take it off if it gets in your way. And sunglasses quickly end up water spotted from splashes, adding an annoyance. Obviously, if you NEED prescription glasses, that's a different story altogether (if you can, I'd recommend contacts for the day).
With the right clothes, you'll have a fabulous river trip. Whitewater rafting is one of the best adventures you can have!
ANY OTHER QUESTIONS ON WHAT TO WEAR WHITEWATER RAFTING?