This post may contain affiliate links. As an Amazon Associate I earn from qualifying purchases.
* * *
Getting a travel vaccine isn't always cheap or convenient, but it's important (and sometimes mandatory!) if you're traveling to certain parts of the world. How much do vaccines cost? Usually $50 or more, depending on the shot.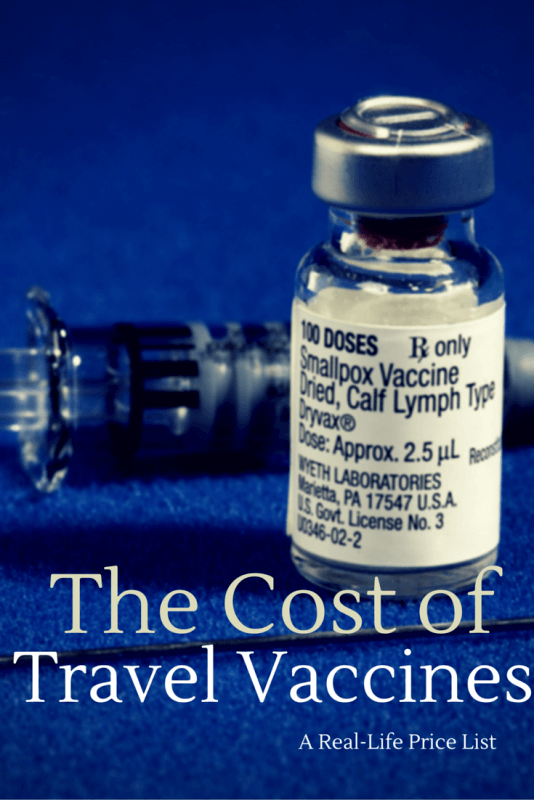 Visiting a Travel Vaccination Clinic
Although basic vaccines are easy to get from your primary care physician or even a pharmacy, some immunizations usually require a visit to travel health specialists.
My first visit to a travel health clinic was to get a typhoid vaccine for my trip to Nicaragua. Despite how quick and easy it was, it wasn't cheap. The office charged a mandatory $48 consultation fee along with separate fees for the actual travel vaccines.
For reference, I've included their vaccine price list at the bottom of this post. Every doctor will have different fees, but this can serve as a guideline or estimate for your visit.
Important Read: The Travel Health Research You Should Do Before Every Trip

Before you visit travel clinics, make sure you're aware of some of the health considerations of your trip. Do some simple research ~3 months before your travel so you can:

collect information about your destinations and activities to tell your physician
schedule appointments far enough in advance that you get full protection
allow time for any vaccines that require multiple doses (e.g. Hepatitis B)
Yellow Fever Vaccines Require the Most Planning
Many countries REQUIRE you to get the yellow fever vaccine before travel. This is not just a strong recommendation for your benefit — they may actually deny entry if you don't have the immunization!
If you need the yellow fever shot, be aware that only certain health centers keep the yellow fever vaccination in stock. To add insult to injury, there is a manufacturing shortage of the YF-Vax estimated to last until 2020. YOU NEED TO PLAN AHEAD! You can search for clinics with yellow fever vaccines on the CDC website.
The cost of the yellow fever vaccine has also shot up with this shortage — budget hundreds of dollars, if you need it.
What Happened at the Appointment?
I met with a nurse practitioner who asked where I'd be traveling, the types of activities I had planned, and context about my travel style. We talked about my immunization records and reviewed my allergies and general medical history. This information helped her point out potential travel risks and develop a travel health plan individualized to my needs.
Getting the Typhoid Vaccine – Easy But Expensive
My specialist agreed that it was a good idea to get a typhoid immunization and explained my options.
There are two forms of vaccine for typhoid fever: an injectable version (inactivated) and an oral version (live virus). Both came with different side effects, efficacy, and costs.
For me, the oral typhoid vaccine was a smarter choice, since I was healthy and could handle the live virus and had time for it to take effect before my trip. It provides longer-lasting protection than the shot, which is great for a frequent traveler like me.
I walked out of the clinic with four pills to take as prescribed. The oral typhoid vaccine cost was $60, not including the $48 office visit fee.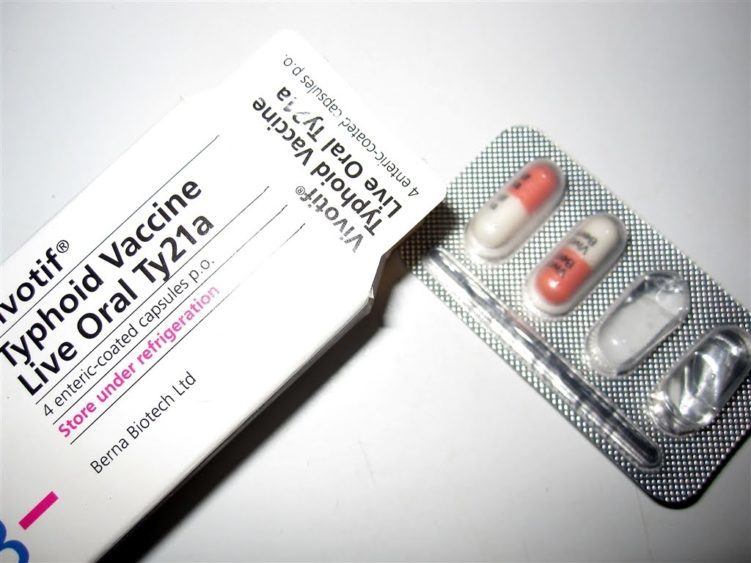 Travel Vaccine Pricelist
Every office sets their own prices for services and vaccines, but I've included a flyer from my travel clinic as a sample of what travel vaccines cost. I had already received both Hepatitis A & B which are often recommended for travel. Someone needing a more extensive set of immunizations could be looking hundreds of dollars in travel vaccines!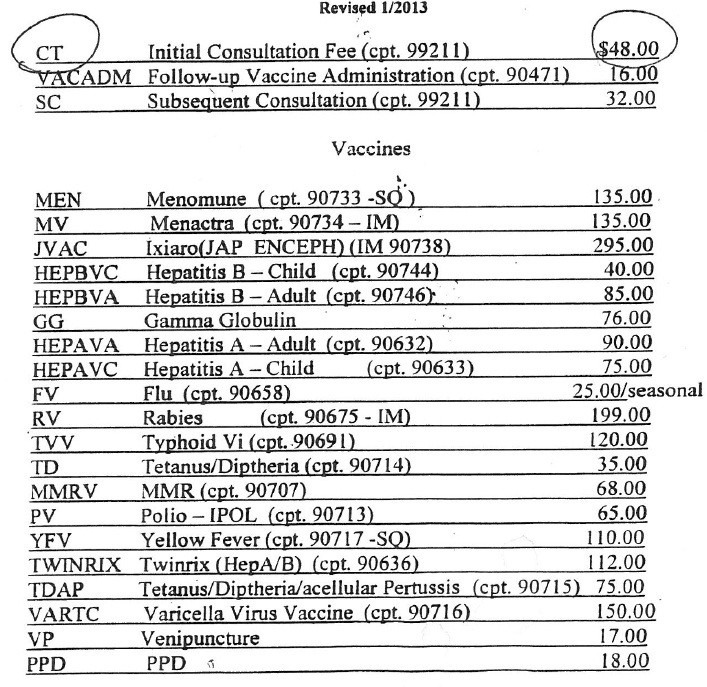 >>>>> Related Post: Do You Need Travel Insurance?
More tips for your travel clinic visit
Bring a copy of your immunization records.
If you have an international certificate of vaccination, that's your best option since the office will update it for you during your visit. If not, any written copy of your dates of vaccination will do.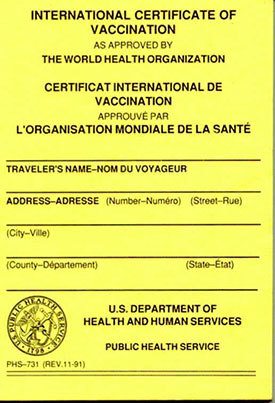 Don't guess on which vaccines you've already had: if you're wrong, you'll either be unnecessarily vaccinated a second time or worse, you'll forego a vaccine you needed because you thought you already received it. Knowing all your dosage dates is handy to track potential needs on booster shots.
Don't set yourself up for surprise.
It's important to do your own research even if you have an appointment set up with a doctor. You don't want to show up and realize all of a sudden that you'll need three vaccines when you expected one or that you'll have to budget a cost per dose rather than a one-time bill.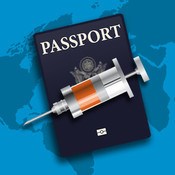 Some immunizations need to be given a week or more in advance of your travel to take effect. Others require multiple dosages, leaving you unprotected if you didn't allow adequate time to schedule extra appointments. Plan in advance!
Some diseases don't have vaccines (like zika virus), so read up on precautions and understand the risks before booking a trip.
Be proactive.
My nurse practitioner was knowledgeable on travel medicine, but it's impossible to know every risk of every country off the top of your head. She had reference materials available to look up public health information, but her information was listed by 'department' (like a state or province) and not by city, so you might not immediately connect whether you're at risk.
Gather information ahead of time, ask questions, and don't forget to pay attention to the other tips your medical professional provides. They have more to offer than just writing prescriptions or jabbing your arm.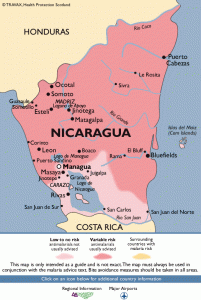 >>>>> Related Post: Well, That Sucks (Getting Sick on the Road)
Speak up.
If you have a genuine concern for something that your health professional didn't bring up, ask them about it!
My simple request for some ciprofloxacin (an antibiotic used to treat bacterial infections, often used for travelers' diarrhea) was honored without the blink of an eye. I hope I don't need to use it, but better safe than sorry.
This advice goes for more than medication: bring up any health concerns you have so you're comfortable for your trip.
Alternatives to Travel Health Clinics
Seeing a travel specialist is a smart move if you need information or for a vaccine that some other doctors don't provide. However, it's not always the cheapest option and they don't always accept insurance.
Look for free options (like a flu shot from your employer) and ask your pharmacy or primary care physician about standard vaccinations, like a tetanus booster.
Know your options and take advantage of any savings you qualify for! A penny saved on health costs is one more penny to spend on the travel itself.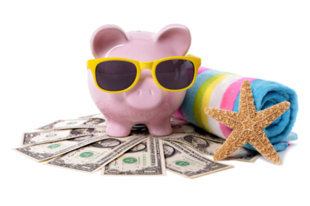 Travel Insurance is Also Important
Especially if you're traveling somewhere with known health risks, you should purchase a travel insurance policy before you leave home. Insurance will cover doctor's visits abroad, medications, hospitalization, and even emergency flights home if you need it.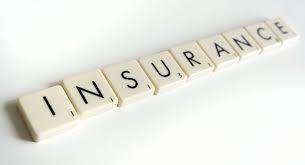 Of course, most policies will also cover things like accidents, unplanned expenses from flight cancellations, or even theft. I personally use and recommend RoamRight insurance.
Learn More:
The Bottom Line
Travel vaccines are an important part of taking care of yourself, they come at a cost. The good news is many vaccines protect you for years (or even a lifetime!) so paying for them now may mean your next trip is covered.
* * *
Read More: Top 10 Travel Tips: Advice for Your Next Trip –> I travel about 25% of the year, so I've learned a lot of things along the way to make travel easier, safer, and healthier.