This post may contain affiliate links. As an Amazon Associate I earn from qualifying purchases.
* * *
On my second trip to Egypt, my sister and I popped into Giza to see the pyramids at night. She wanted to watch the Pyramids Light and Sound show — the best way to see them lit up after dark. I was skeptical, especially after how cheesy the story was at an Aswan light show we had seen earlier that week. Still, we found an affordable way to check it out, figuring at the very least it would be a photo opportunity.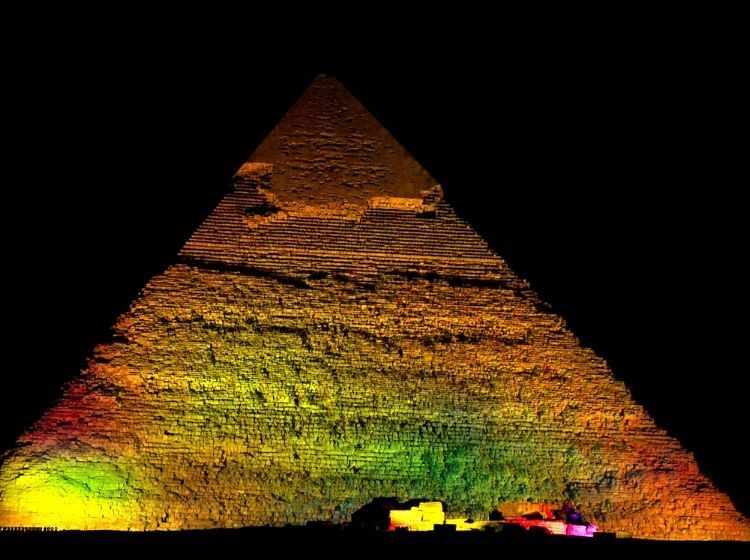 Visiting the Pyramids at Night
Officially, the Egyptian pyramids close before sunset. There's no access to the archaeological site after dark, although it's possible to see the pyramids lit up at night (without roaming freely like you can during the day).
If you're anywhere in the area, you'll see the Pyramids of Giza at night: they're tall and relatively unobscured, which means you'll see them lit while walking the streets of Giza or even passing by in a taxi.
However, the best views are during the Pyramids Light and Sound Show, which is typically offered two or three times nightly.
What is the Pyramids Light and Sound Show?
Each night, a 50-minute show narrates a story about the pyramids along with music, laser image projections, and spotlights on the sphinx plus the pyramids of Menkaure, Khafre, and the Great Pyramid of Giza (Khufu).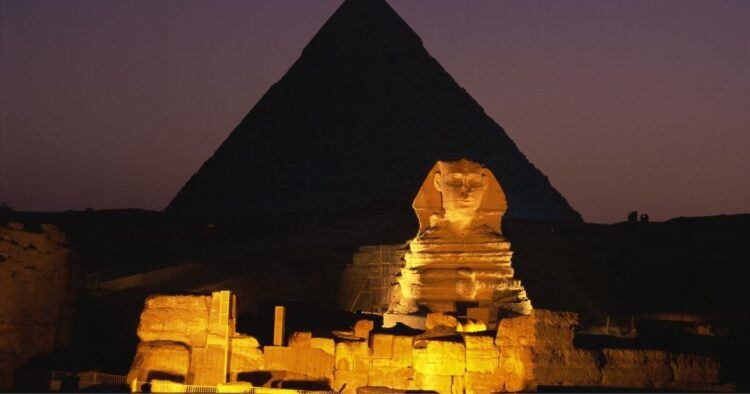 Most nights have two showings, in two different languages. English is nearly always one of the two languages. However, don't worry too much about which language is featured on the night you visit: headsets are available to translate the story into your choice of English, Arabic, French, German, Spanish, Italian, Russian, Japanese, or Polish. You'll need to leave an ID (like a driver's license or passport) as a deposit to get a headset, which will be returned to you when you return the headset at the end of the show.
In addition to the narration, the show includes a few image projections onto the side of the pyramids. However, the main draw is seeing the Pyramids of Giza (and the Sphinx) at night with colored lights.
How to See the Pyramids Light Show Independently
Numerous tour agencies and hotels will sell packages to see the evening show but costs are substantial (especially if you're not a good negotiator). You can save on costs by arranging the visit yourself: simply take a taxi, Uber, or Careem to the Pyramids and buy a ticket to see the show.
An Uber from downtown to the Giza necropolis will cost about 100 Egyptian pounds each way, depending on traffic and where precisely you're coming from. The show ticket costs $20 per person ($23 for the "VIP" first row) as of December 2022.
This is really simple to do, so there's no need to have an agency arrange things on your behalf. You can check showtimes in advance online (currently twice daily at 7pm and 8pm) but I don't recommend buying tickets until you arrive; there's no good way to get a refund if you end up exhausted, sick, or just having a change of heart.
Alternative to the Official Pyramids Light Show
We chose not to buy tickets to the official light show after being underwhelmed by the story narration at the Temple of Philae in Aswan's version of the night show. Instead, we watched from a nearby rooftop which meant there was no entrance ticket fee required. Better yet, it also meant we were free to move around to take photos from different angles or to leave if we tired of the story.
If the idea of watching from a rooftop is appealing to you, you can choose from finding a hotel rooftop (access is typically reserved for guests only) or a restaurant rooftop.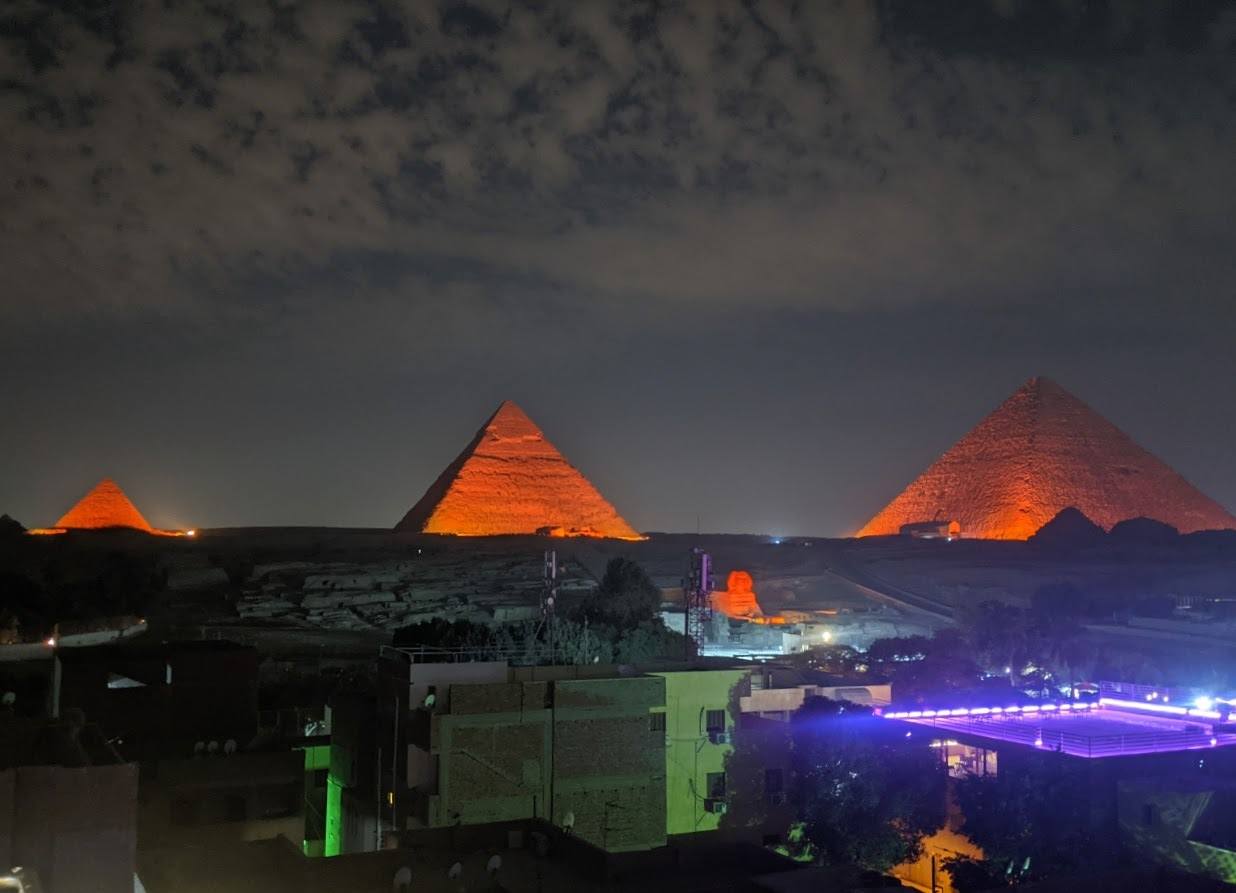 Restaurants with Rooftop Views of the Sound and Light Show
Previously, the Pizza Hut near the Pyramids entrance was known as one of the best (and cheapest) places for a front row seat to see the Pyramids of Giza at night. Eventually, the officials caught onto this and now they often shine a spotlight onto the Pizza Hut terrace so that you can't look out.
However, there's still an option for dining while watching the show at the rooftop restaurant at Best View Pyramids Hotel. As expected, the food is not particularly special but you're here for the view. Entrees begin at 95 Egyptian pounds (for a pizza). Drinks, other than water, are absurdly expensive so you may want to save your cocktails for somewhere else.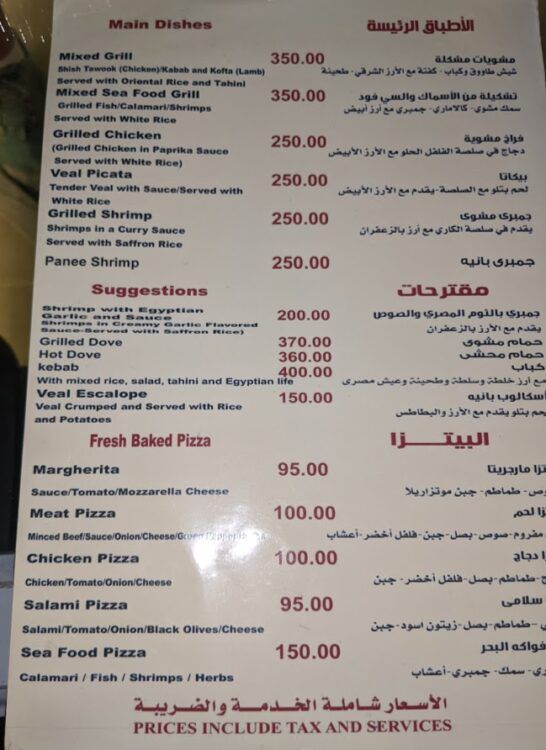 If you're looking for a meal in Giza that doesn't have light show views, you'll find better food at Felfela Village or Cheristo Seafood Restaurant.
Hotels with Pyramid Views
Staying in Giza is handy to tour the pyramids themselves (both in the daytime and later to see the light show) and will be a great base for the new Grand Egyptian Museum when it opens. It also puts you on the west bank of the Nile, which means no bridges/less traffic if you want to visit Sakkara and Dahshur as well.
Most Giza hotels have pyramid views, but not all of them are situated correctly to watch the light and sound show which is not projected on all sides of the pyramids. Plus, only a handful are at the right angle to see the Sphinx (which is smaller and can be obscured by buildings). These hotels are also close enough to hear the narration, which may or may not be in English.
Hotels Near the Pyramids to Watch the Light and Sound Show
Your best bets for good views of the pyramids at night and high scoring reviews.
Giza Pyramids Inn: Right near the Pizza Hut, this hotel has nearly unobstructed views of the nighttime show and is right across the street from the pyramids for easy, daytime touring.
Atlantis Pyramids Inn: If you're willing to deal with a palm tree in all your pyramid photos, you'll get close-up views and some of the best hospitality.
Both hotels are basic but adequate for most people's needs. However, there's one big downside to staying in this part of Giza: street noise. These older buildings aren't well insulated from barking dogs, horse carriages, or tour buses and other traffic.
If you want somewhere quiet, you'll want to look at one of the higher-end Giza hotels (just outside the main pyramids area) and then take a 5-minute taxi to watch the light and sound show either officially on-site or from a restaurant rooftop.
The Mena House is beautiful and can be a great use of Marriott points or free night certificates — even on cash rates, it's a much better price now than when it belonged to the Oberoi group. If it's out of your price range, try the Steigenberger Pyramids Cairo instead.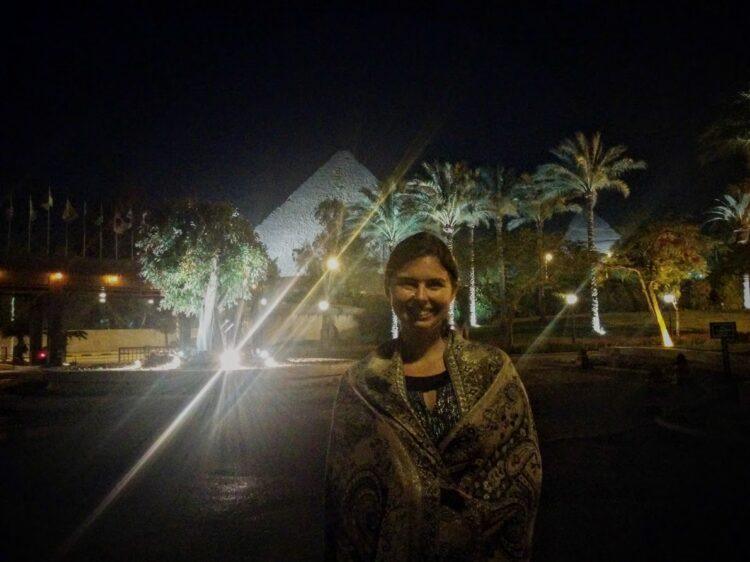 Other Egyptian Light Shows
In addition to the pyramids show, there are several other Egyptian light and sound shows around the country:
Temple of Karnak (Luxor)
Temple of Philae (Aswan)
Temple of Horus (Edfu)
Temple of Abu Simbel (Abu Simbel)
We attended the show at the Temple of Philae. Unlike the pyramids show, where you're seated in chairs for the entire 50-minute performance, at Philae you're escorted to four different parts of the pyramid so you can see several different areas lit up. You'll also have a few short chances to take close-up photos of the temple lit up. We didn't love the light show there, but in my opinion it's still much better than the pyramids show which can easily be replicated without an official ticket.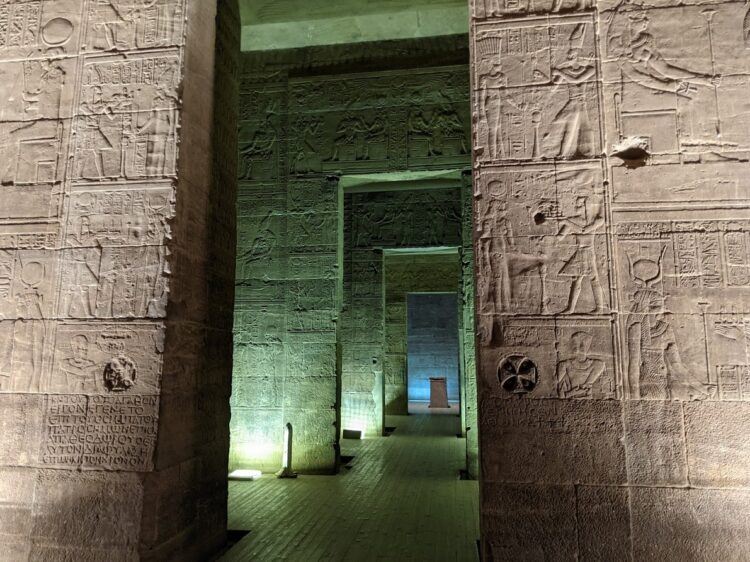 We also visited Luxor Temple after dark. There's no official show there (though there is one close by at the Temple of Karnak), but your regular admission is valid until 8pm which means you can walk around and tour freely even after dark. We arrived around 4:45 to see everything in daylight and then enjoyed sunset from within the temple and walked around a second time after night fell. The temple is beautifully lit at night and was my favorite nighttime experience in Egypt. Ironically, it's also the cheapest!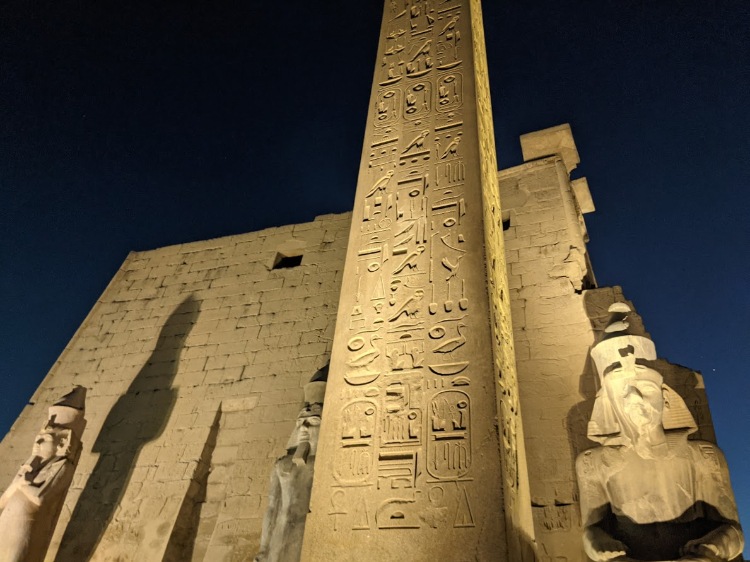 Is It Worth Seeing the Pyramids Sound and Light Show?
In my opinion, the main draw to the light show isn't the show itself. The lighting effects are outdated and amateur and the storyline isn't particularly interesting. I could see numerous people growing bored by the story.
However, seeing the pyramids lit up after dark is a great addition to your Cairo plans and not hard to do. I'm glad we chose to see it from a rooftop where we could move around as we pleased. For me, that was more than adequate.
Read More About Egypt: