This post may contain affiliate links. As an Amazon Associate I earn from qualifying purchases.
* * *
It's never a good sign when a friend tells you your destination is a dump. My flight to Hurghada was already booked and plans locked in…so dump or not, I was going to Hurghada.
It's not like I ever dreamt of going there. No, I chose Hurghada purely for logistical purposes: it was one of 3 Egyptian airports where you could get a covid test on arrival in order to enter the country (Cairo was excluded). Yes, I had plans to test in the USA prior to departure but I wasn't confident my results would return in time. I needed a safety net.
I got lucky and landed at Hurghada International Airport with test results in hand, able to taxi directly to my resort of choice. When you're going to a dump, you might as well stay somewhere nice, especially when an all-inclusive resort only sets you back $60/night.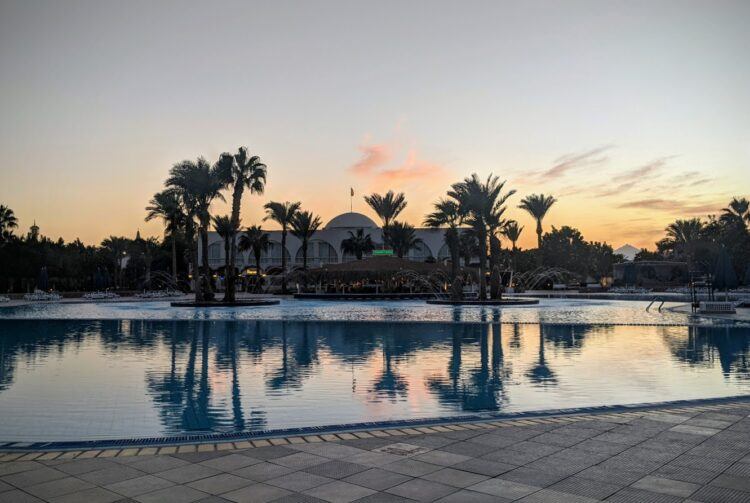 That I enjoyed my first afternoon in Hurghada was no surprise: I could've been at any resort, anywhere in the world. The only sign of "Egypt" anywhere was that practically every staff member was named Mohamed and there was molokhia on the buffet line (temporarily converted to a served cafeteria line, thanks to the pandemic).
I can't lie and say that my next few days were anymore culturally authentic than the first. I went scuba diving and ogled over a bed of giant clams — visibility in the Red Sea was the best I've experienced anywhere in the world.
We rode ATVs through the desert, did yoga on the beach, watched bellydancers and fire dancers, drank virgin mojitos, and ate our weight in tahina.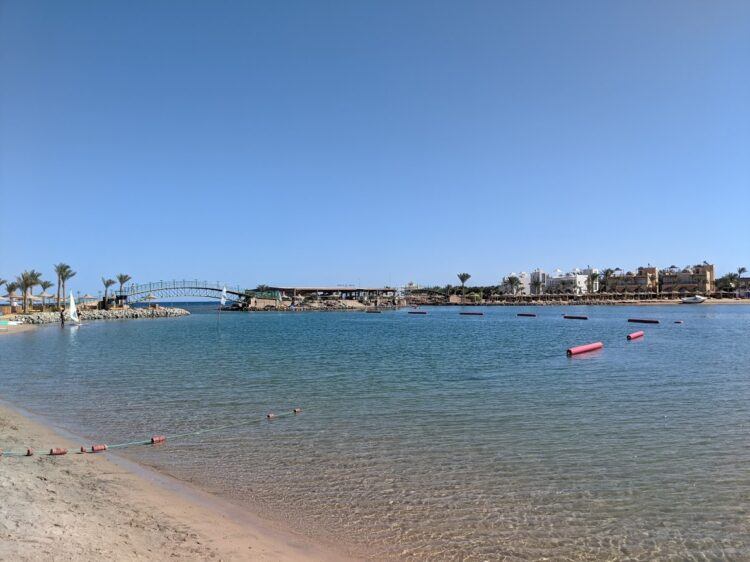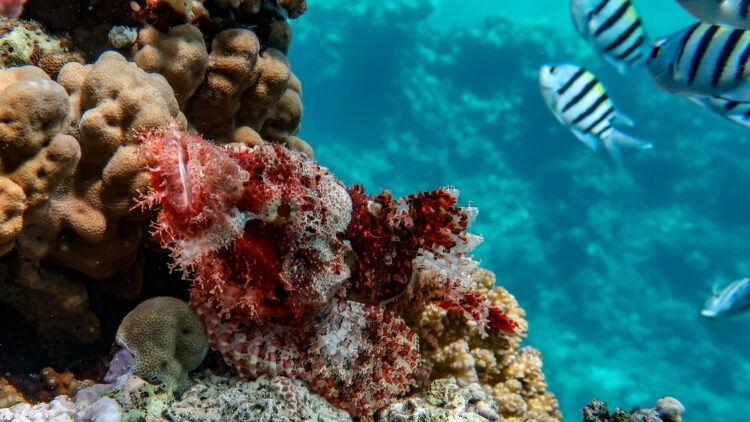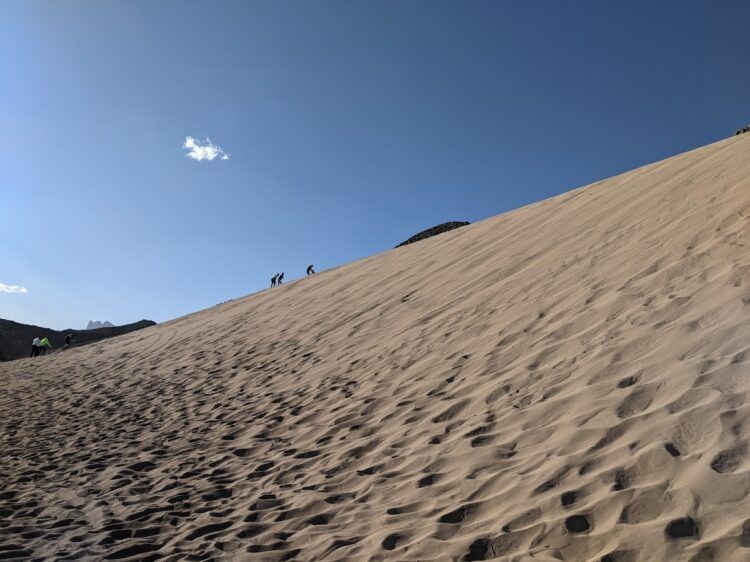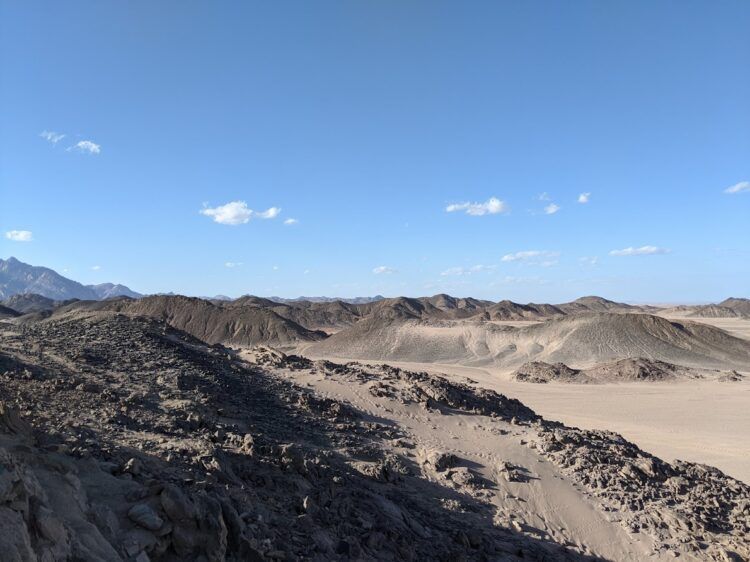 We were in a little bubble and I knew it. It was vacation, not travel, but I liked it anyway. There was sunshine, smiling faces, and not a care in the world.
But eventually, curiosity overcame me. I needed to see what Hurghada was like beyond the confines of my paradiscal resort so I left my little bubble to see what else was around while my sister spent another day underwater.
My first impression as an Uber dropped me off wasn't great. I was immediately overwhelmed by the smell of old fish, despite the fish market being a full block away. I kept one eye trained on the road to make sure I wasn't sideswept by a white microbus and another on the ground to ensure I didn't step in any garbage.
But the chaos that is Cairo hasn't made it to Hurghada. Even off the resort, traffic (and life itself) was relatively quiet.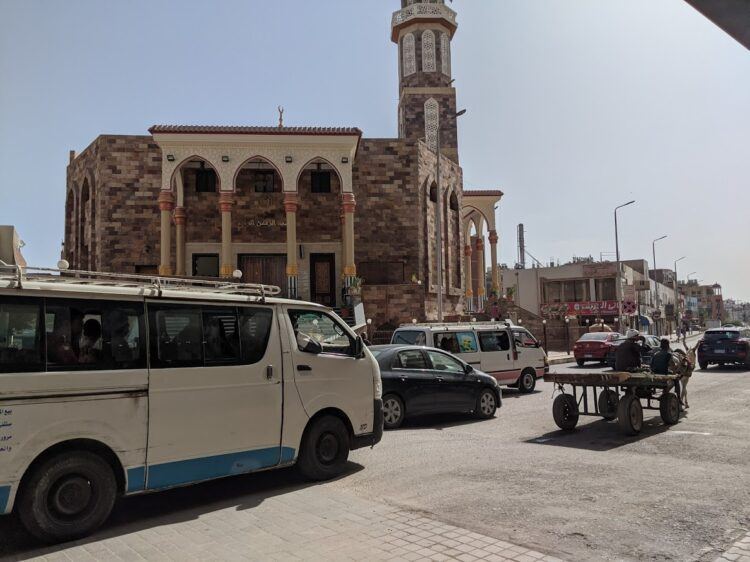 I kept walking, stopping every once in awhile when a local invited me into his shop with a warm "Marhaba". At the time, I was on a road selling lamps and motor oil and all matter of things I couldn't possibly need as a tourist, so I mostly shook my head saying "La, shakrun".
No matter: the people in Hurghada will still wish you peace and safety with a smile, even if you didn't spend a dime with them. Quickly, I learned that their kindness was both universal and genuine.
I wound my way to Al Mina mosque, a marvel in a city that's otherwise architecturally bland. I expected to take a few photos and be on my way; instead, I found myself conversing with a man about why more Americans don't visit Hurghada and whether he and his wife should open a cooking school for tourists.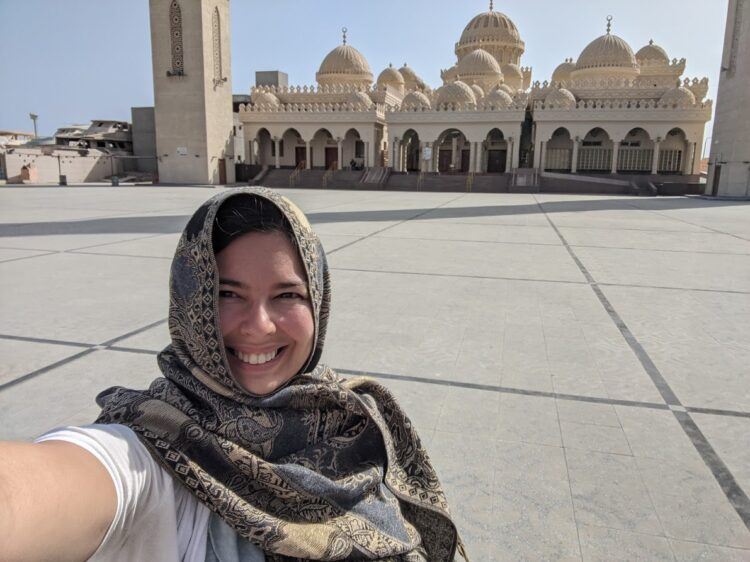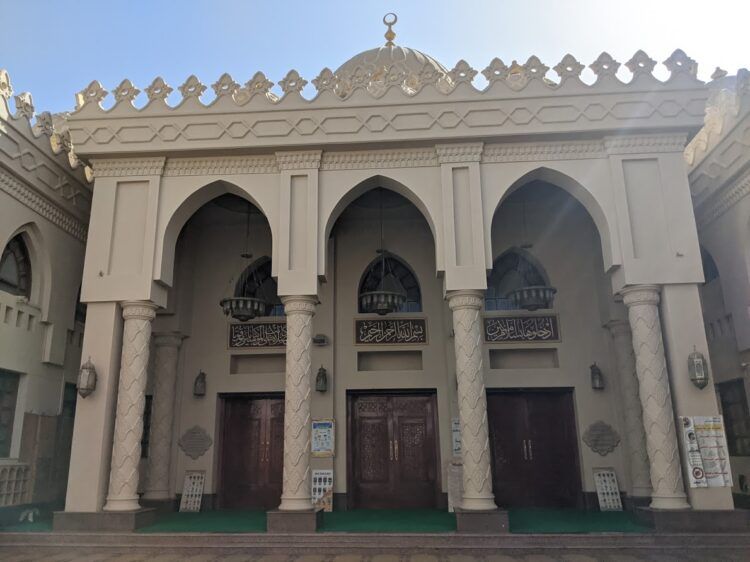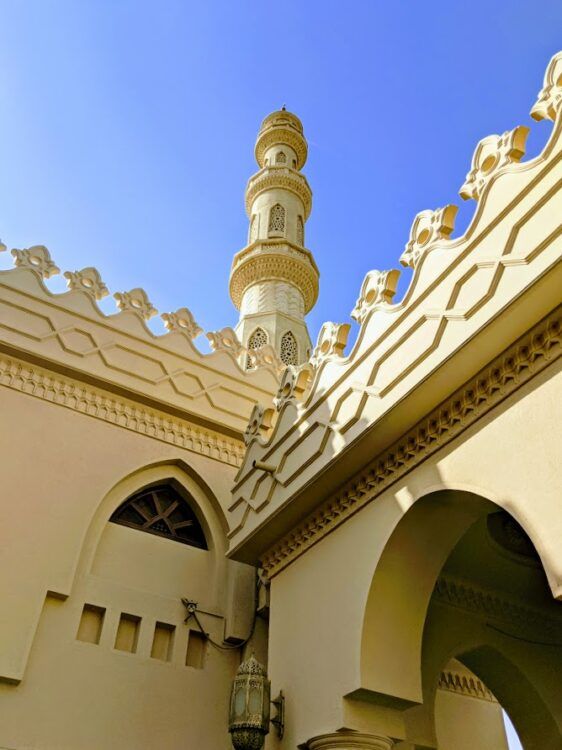 Saying goodbye, I set off to find lunch, all the talk of cooking menus making me hungry. Hurghada has a nice pedestrian zone alongside the marina, pleasant enough for a stroll though a bit sterile. Here, it was obvious the shops and bars were intended for tourist traffic. At each, I received an invitation, but never a hard sell. I could hardly believe I was in the same country I visited four years prior, when Cairo simultaneously amazed and frustrated me.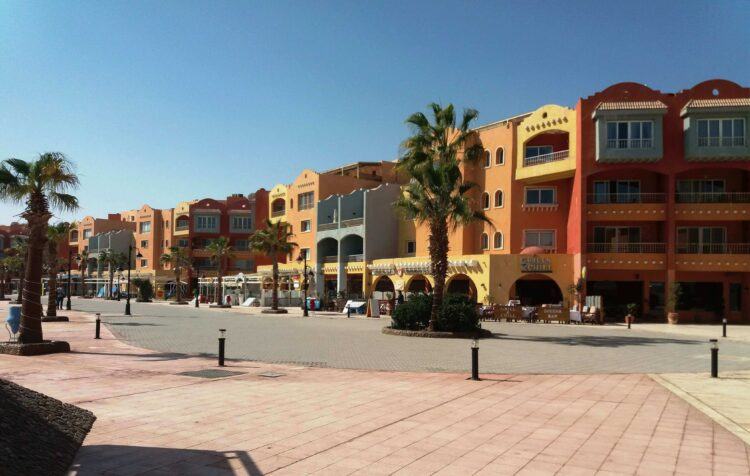 A short walk inland led me to my restaurant of choice, and what would ultimately be the best meal of my trip. At Starfish Restaurant, three waiters fauned over me, happy to show me the catch of the day (yes, show me, not tell me!).
As I ate my charcoal-grilled fish — stuffed with shrimp and squid, because why choose? — the staff members packed up takeaway meals for other customers. I watched, quickly determining that the blended drinks were popular. But when I asked to see the menu again, hoping to choose one for myself, a server got a glimmer in his eye. From that point on, anytime there was a little too much drink to fit in someone's to-go cup, I'd get a free sample from what was leftover. I never did get a chance to pay for a full-sized glass.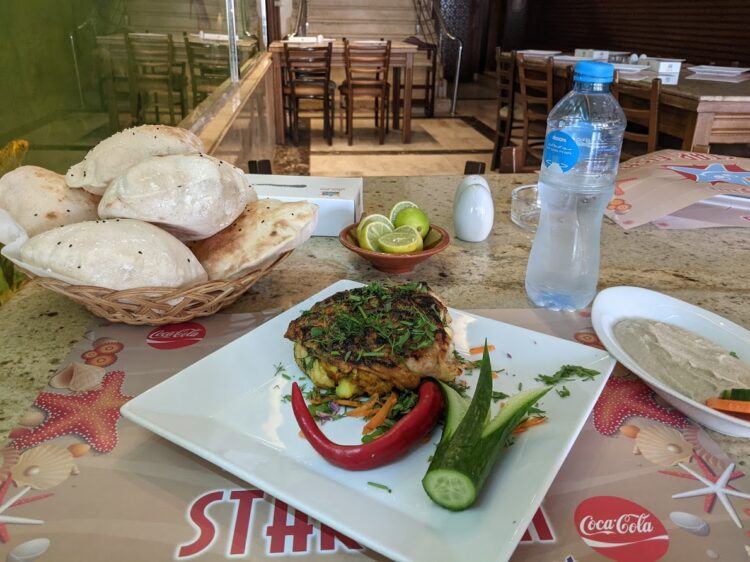 My total, with tax and 12% mandatory service charge, was 140 Egyptian pounds, or about US $9. As you may imagine, my servers earned an extra generous tip.
Eventually, I left the city to head back to my hotel and meet up with my sister after her dive
"So was it a dump like they said?" she wondered.
"Well, there's not much to see," I admitted, "but I really liked it."
If You Go…
From a tourism perspective, the term Hurghada refers to several different areas: there is, of course, Hurghada itself. To the north is El Gouna, a resort town with upmarket hotels and restaurants, aimed at Europeans. To the south (in order) are Sahl Hasheesh, Makadi Bay, and Soma Bay. Supposedly, Sahl Hasheesh has the best beaches and the farther south you go, the better the diving gets.
We stayed at Desert Rose Resort, a huge complex with five-star pools but three-star rooms and food. It was perfect for us since we only used the room to sleep and shower anyway. The staff couldn't do enough for us to ensure we had a great stay…and we did! The hotel sits about halfway between the airport and Sahl Hasheesh, which means it was close enough to zip to the desert for our ATV tour and into the city to explore.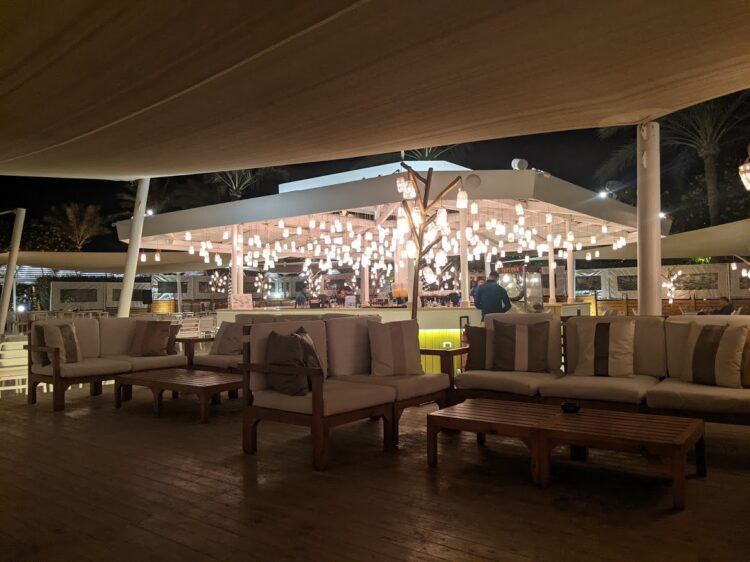 If that sounds nice but not quite perfect, we also considered the Sentido Mamlouk Palace Resort, which looks one step up. For a true luxury hotel, I'd head straight to the Oberoi Sahl Hasheesh. If you intend to stay on property and aren't worry about lengthy transfers, try the Kempinski Soma Bay. This is Egypt, so you can afford more than you think.
We did all of our dives with Undersea Adventures, where the gear is in excellent shape and the boat is comfortable. We did a refresher shore dive on our first day and the instructor was great, so I imagine this would also be a good place to get certified if you're interested.
I'd also recommend our desert tour, which was as cheesy as you might expect but in a fun, light-hearted way. There are a thousand agencies who will sell you this trip — all in slightly different packages at slightly different prices. Ultimately, only the transportation will vary and you'll end up in the same spot as other groups riding the same camels and watching the same sunset.
And if you need long-distance transfers, such as Hurghada to Cairo or Luxor, I wholeheartedly recommend Pure Hurghada.
From the USA, I would never fly all the way to Egypt just to sit by the pool. But as an add-on to the rest of your Egyptian adventures, Hurghada is a fine choice.