This post may contain affiliate links. As an Amazon Associate I earn from qualifying purchases.
* * *
Seneca Lake will always have a special place in my heart, since it's where my husband and I got engaged. Despite this connection, I hadn't been back since then. As always, life gets busy and half-hearted excuses interrupt good intentions to return.
With such a long hiatus between visits and such an exceptional set of circumstances last time, I was afraid that Seneca Lake wouldn't live up to my impossibly perfect memories.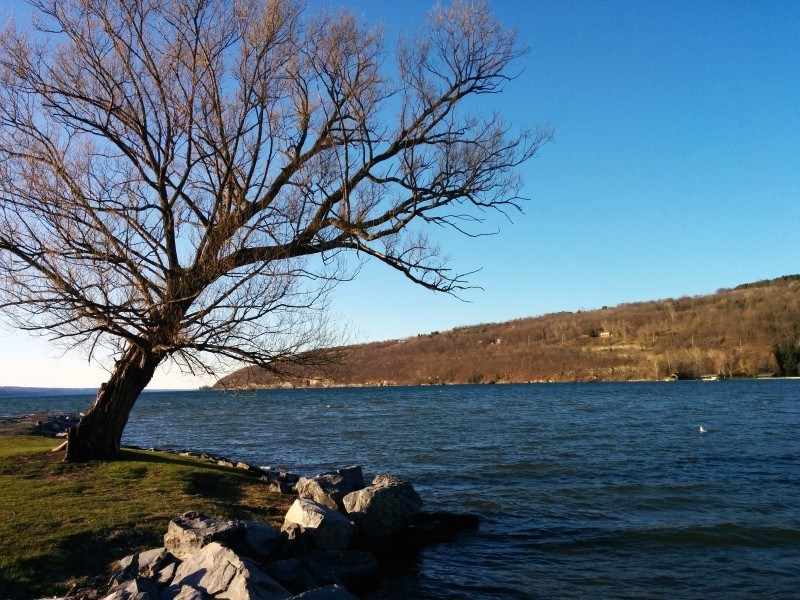 Thankfully, I was worried for nothing. Seneca Lake is just as beautiful as ever and the community is warm and welcoming beyond belief.
Just outside of Watkins Glen, I made my way to the small town of Burdett, NY, a place I had never been to before nor even heard of. At Painted Bar Stables, meeting Erika is like reuniting with your best friend. Conversation flows easily and it seemed like instead of meeting for a trail ride, you're story-telling over martinis. But sure enough, at Painted Bar Stables, you've signed up both for a horseback ride and plenty of laughter.
Although I've never been been scared of horses, my history with horseback riding has been somewhat mediocre. Most of the time, group rides spend more time going over rules and matching people to horses than they do on the trail itself…and that's okay, because ultimately you end up poking slower than molasses while stupid people let their horses take control.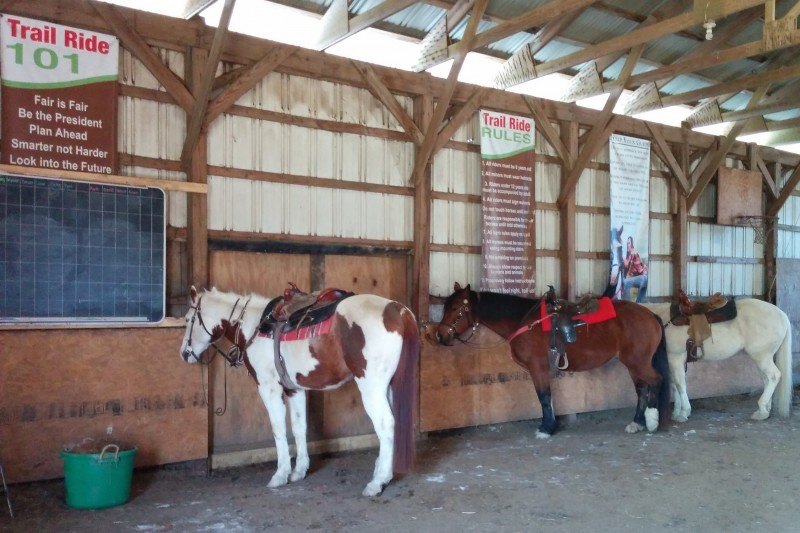 Not with Erika. Here, the instructions are no-nonsense and there are no crowds, no lame paths, and no holding back.
Within a few minutes of arriving, I met the sweetest horse ever: Kasper, a gentle being who just turned 8 years old and whose adventurous spirit was matched only by my own.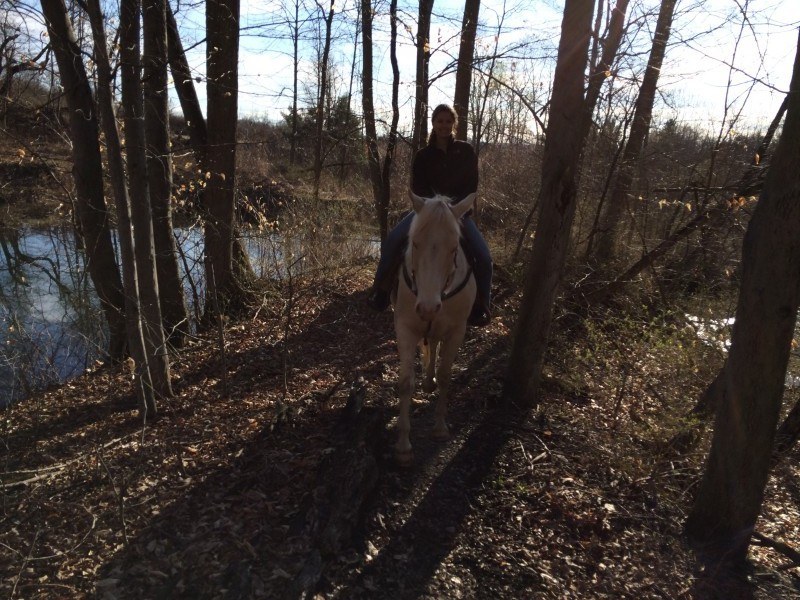 Although the horses know the paths well on their 25 acres of property and the surrounding Finger Lakes national forest, that doesn't mean they're boring straight routes. Meandering through the woods on a sunny spring day, we followed what used to be deer paths and are now primarily horse paths. Along the way, we forded creeks, detoured a little, and told jokes like we'd known each other forever.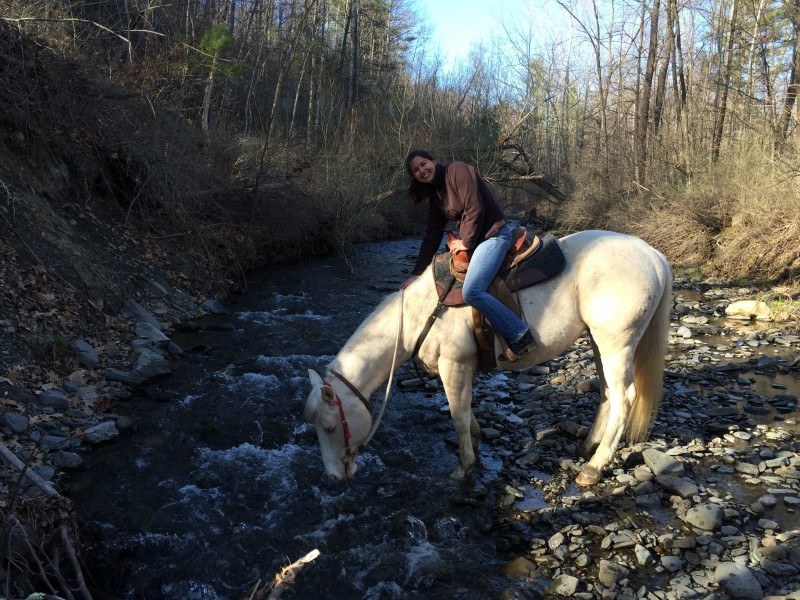 Recognizing my open mind, Erika changed plans for our route on a whim. Hips like a whore, shoulders like a princess, I learned to trot and cantor through the sink or swim method. Trusting that Kasper knew these routes (because I surely didn't), we charged up hills and conquered trails. By the end, I wasn't sure if my newest BFF was Erika or Kasper the horse.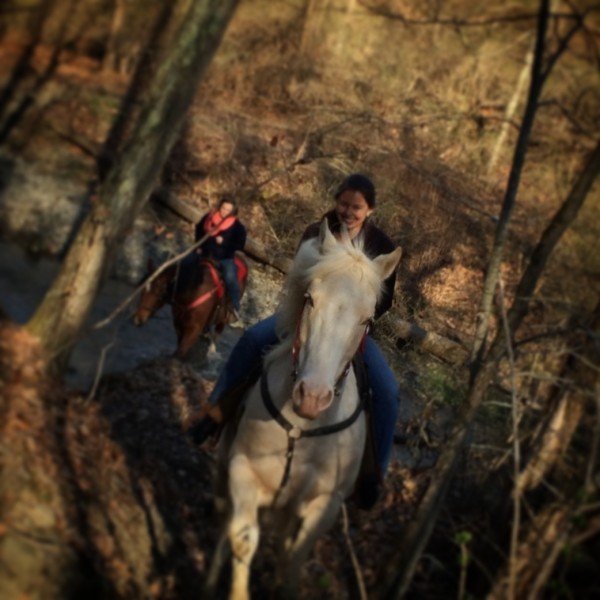 The openness and friendliness that echoes throughout Painted Bar Stables is the essence of the Finger Lakes, all wrapped up into one wonderful adventure. You'll try new things, and maybe fail, but I promise you'll smile the whole way.
The charm of Seneca Lake goes far beyond horses. There are surprises around every corner and beauty everywhere you look. Just when you think you've come to ride a horse or drink wine or eat a feast, you'll be amazed by something different.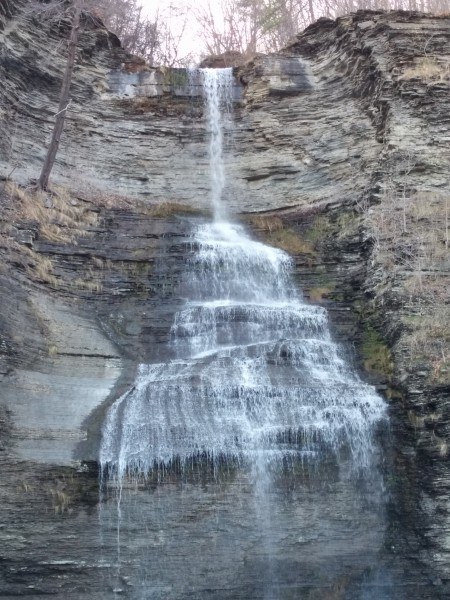 At first, I thought Seneca Lake was special for sentimental reasons, but now that I've returned, I can see that it's more deserving than that. This part of New York is one of the most beautiful, inviting places I've ever been and one I can't recommend highly enough.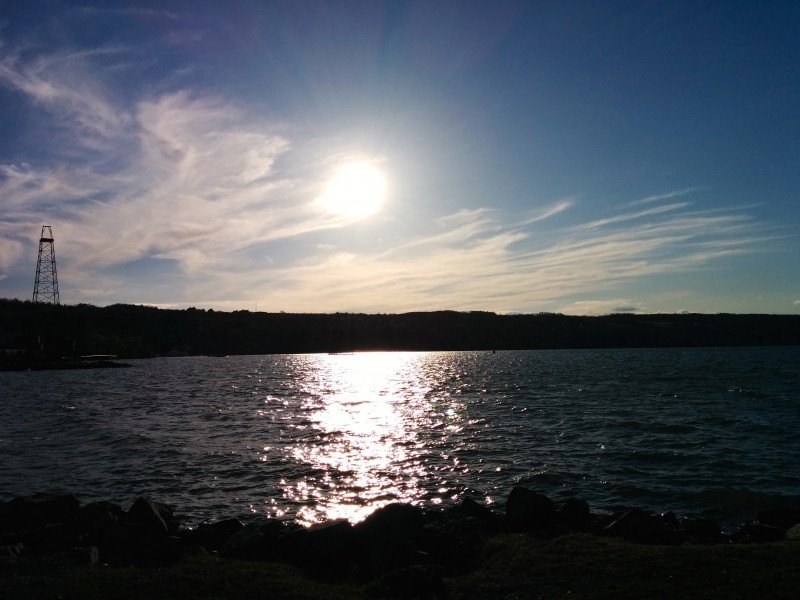 Special thanks to the Watkins Glen Chamber of Commerce, Painted Bar Stables, and the Steuben County Conference & Visitors Bureau for arranging such a magical trip. I'll be back, I hope, for summer boat rides, fall colors, and moonlit snow rides.