This post may contain affiliate links. As an Amazon Associate I earn from qualifying purchases.
* * *
Lately, it seems I've gotten a lot of messages from readers who disagree with my opinions. I actually love these emails (who am I kidding? I love all emails!) because debating about travel is one of the things I enjoy most.
More often than not, these passionate messages are from locals who love their home and are surprised I didn't like it. I get it: people tend to live in places that make them happy and they want to share what they love.
Of course, not everyone is going to like everywhere, the same way that not everyone is going to enjoy camping or eating broccoli or solving crossword puzzles (some of my favorite things). But even if you don't agree with me, these are the places I will always recommend as being awesome. Call them my favorite places, the best places I've been to, or places I can't wait to return to. And if you haven't visited them yet, start researching…these are the places I think should be at the top of your wishlist.
5 Imperfect Destinations I Love Anyway
Nicaragua
Never have I ever been somewhere I wanted to talk about more than Nicaragua. The country is gorgeous, friendly, cheap, and full of sightDOING activities. I was in heaven for the eight days I was there and somehow two return trips have fallen through since my first visit in 2013.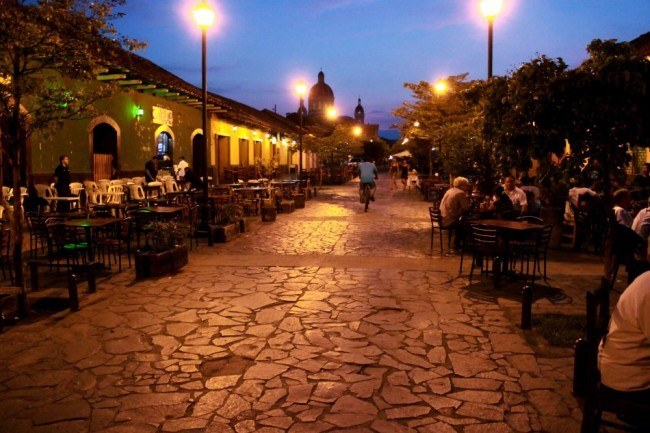 Why You Should Go: In a single country, you can sandboard, peer into a glowing volcano, go surfing, drink world-class rum, and intermingle with some of the friendliest people in the world. And that's without going to a single town on my still-to-visit list. Now that I think about it, maybe that's where I'll go for my next solo trip.
Why You Might Not Like It: I might defend Nicaragua as being a great destination, but if I'm being totally honest, I had terrible food poisoning during my stay in Leon. The good news is it was brief; the bad news is it was horrendous for about 24 hours.
Read More: What I Loved About Leon, Nicaragua
Slovenia
Slovenia is a magical country that not enough people are visiting. Okay, maybe enough are — I like it quiet and less crowded compared to other European countries. The scenery is drop-dead gorgeous with great mountain vistas everywhere and it's a compact country with a lot of variety in activities.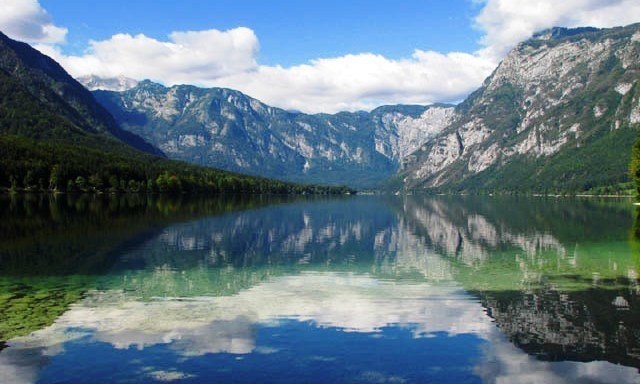 Why You Should Go: Do you like Europe but hate the high prices? Slovenia keeps things affordable, while still offering the absolute best of Europe. You'll find sidewalk cafes with a leisurely pace and great food, scenic train rides, and culture galore (along with outdoor adventures like rafting and biking).
Why You Might Not Like It: If you travel through neighboring countries like Austria or Italy, you'll find trains that take you just about everywhere. In Slovenia, you can travel by train and bus, but schedules are infrequent and not necessarily high-speeed. Rent a car, trust me.
Read More: How to Spend One Week in Slovenia
Luang Prabang
I liked all of Laos, but I loved Luang Prabang. This cute city is just the right size: big enough to offer a lot of activities and small enough to get around on foot. Tourism is highly developed within the city itself, making it easy to plan day trips or find English-speaking guides, but luckily McDonald's and Starbucks haven't infiltrated yet.
Why You Should Go: There is something new to do everyday, but this is Laos so don't try and pack too much in because nothing goes according to plan. Instead, it's the perfect city to do something fun for 4-6 hours, then relax with a street food snack, cheap drink overlooking the main street, and a massage.
Why You Might Not Like It: Like a lot of southeast Asia, you need a "go with the flow" attitude here. Something will indubitably go wrong. Your hotel air conditioning won't work or your ATM card will get eaten in a machine or your bus will be an hour late. Welcome to Laos, now buy a $1 beer and get over it.
Read More: The Best of Laos
Alaska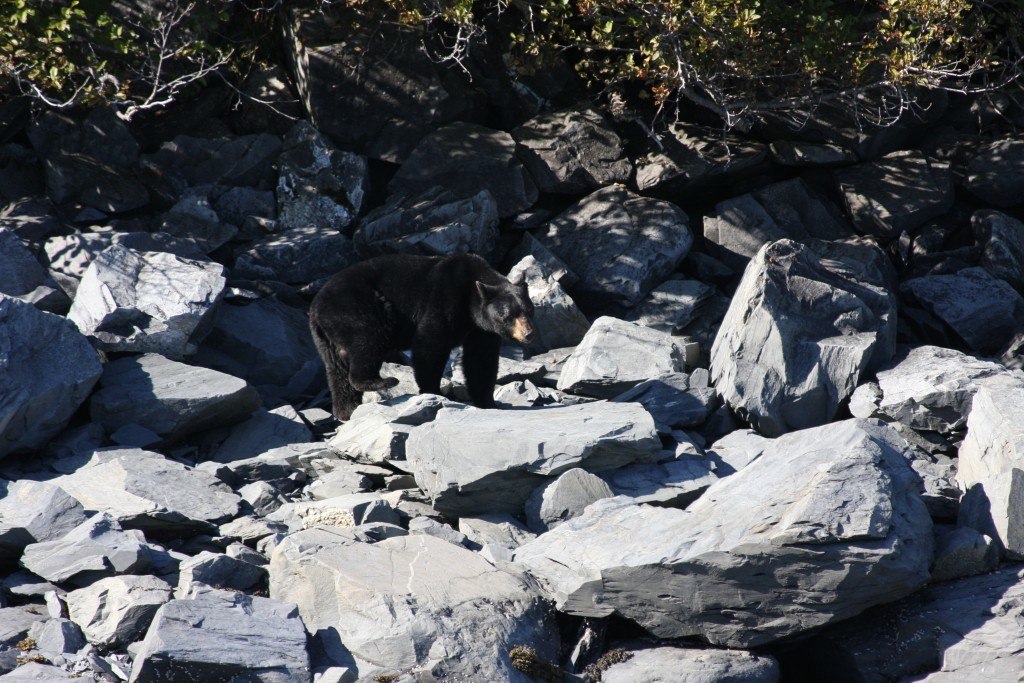 If I could find a job that covers the cost of living in Alaska, I'd more there tomorrow. Alaska is undeniably beautiful, packed full of wildlife, and home to an impressive number of national parks and natural attractions. I want to go back and am convinced I need 6 weeks to see it all (on top of the 3 I've already spent there).
Why You Should Go: In a word, wildlife. Sure, the mountains, bays, northern lights and glaciers are lovely, but Alaska is basically a wildlife safari of North American animals. I've seen several types of whales, otters, seals, black bears, grizzly bears, bald eagles, caribou, wolves, and a whole lot more.
Why You Might Not Like It: The weather's not for everyone. Southeast Alaska gets a ton of rain and I dealt with snow and below-freezing temperatures in Denali (in September). I believe that if you pack the right gear, you can make the most of it, but don't expect sunshine and warmth daily, even in summer.
Read More: Glacier Trekking in Juneau
Cruise Ships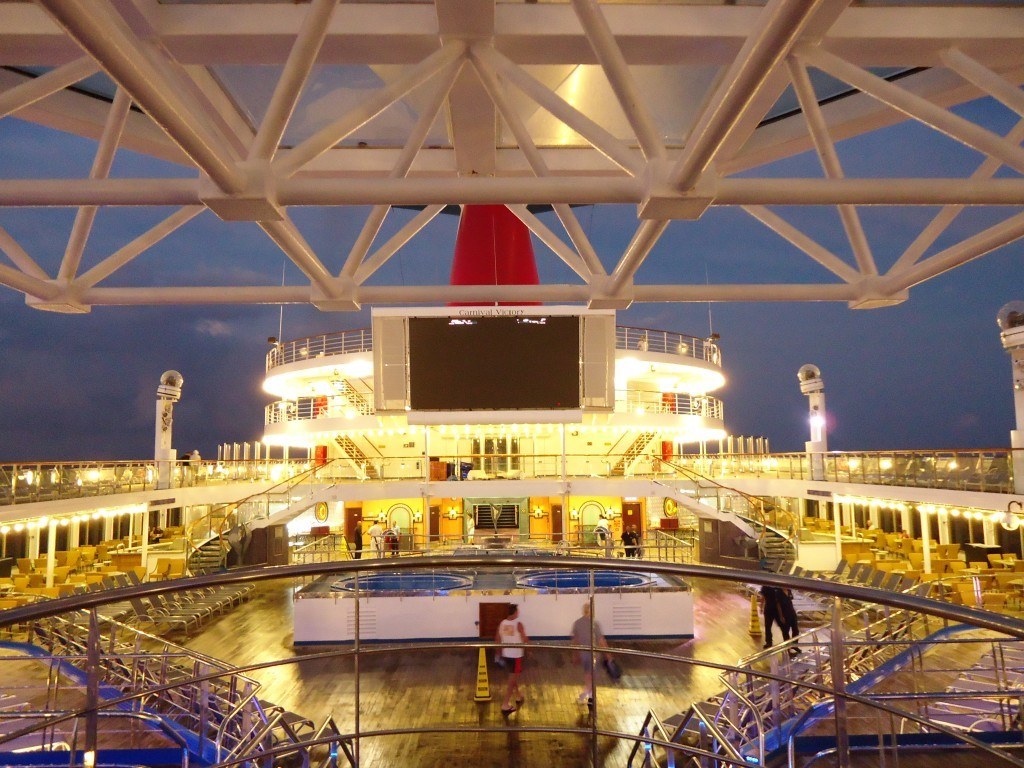 For many vacationers, the ship is the destination when they're cruising rather than concerning themselves with the ports of call. That's fair, given that onboard you can usually find a handful of restaurants, a dozen bars and nightclubs, and activities like ziplining, comedy shows, and ice skating.
Why You Should Go: Even though there is a ton to do on a cruise (plus more in every port of call), cruising is the most relaxing travel style I've ever experienced. Wi-fi sucks, so you're forced to disconnect. You only need to unpack once in a full week. You never need to worry about getting lost. And the service is remarkable — better than any five-star hotel I've stayed in.
Why You Might Not Like It: If you really want to get to a know a destination, cruising is not for you. Most cruises only spend ~8 hours in each port, so you have no choice but to "try" a destination for a quick spin (rapid travel has it's merits) and come back later for an extended stay. Plan on one big highlight and then move on.
Read More: 5 Cruising Misconceptions and Which Cruise to Take for a Better Experience
The Bottom Line
I love a lot of places that I'm sure others dislike and I'm positive that there are places I didn't like that other travelers love. That's why it's so important to learn a little about your destination before using your precious vacation time and money to visit. Next time you want to debate about where to go, drop me a line.
* * *
What destinations do you love?
Is there anywhere you love that even though it's not perfect? Tell me where — and why! — in the comments.